Podcasts I'm loving right now
02.02.2017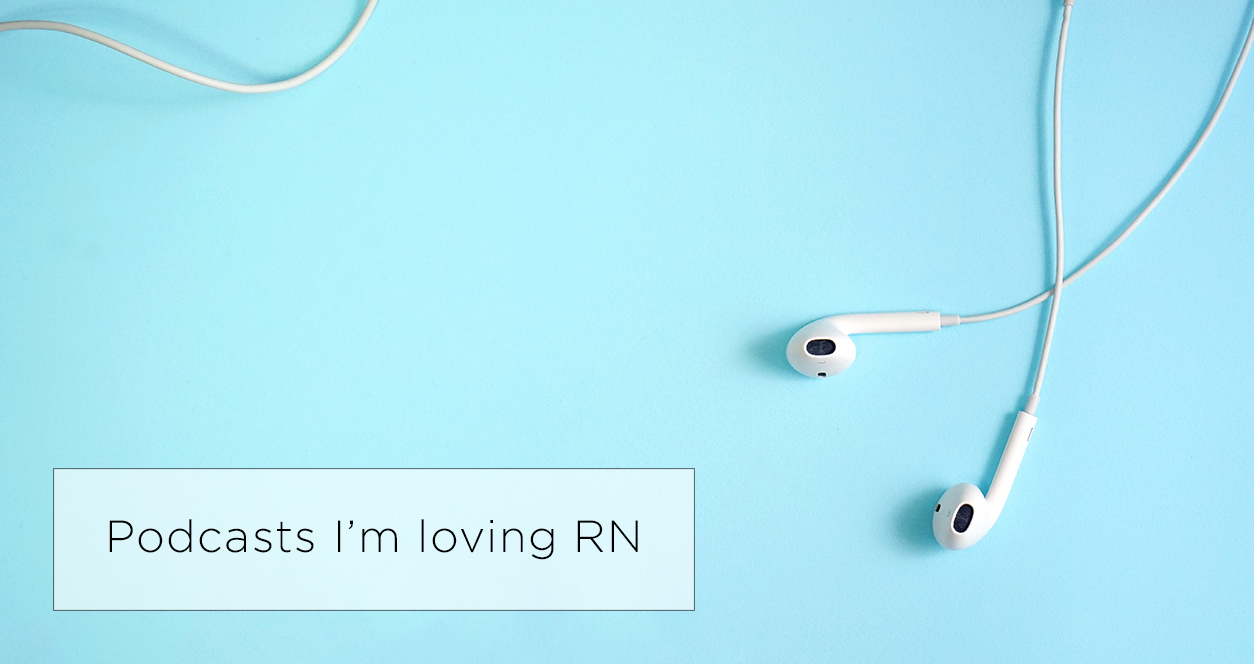 HI GUYS!
Switching gears from the other day—I want to share some of my favorite podcasts with you.
These are podcasts I've been listening to for months now & am still obsessed with!
Full disclosure… I discovered Tony Robbins' podcast about a month ago. But before that I was constantly listening to his YouTube videos—so there's that ; ) I'm really glad he has a podcast—he's so good!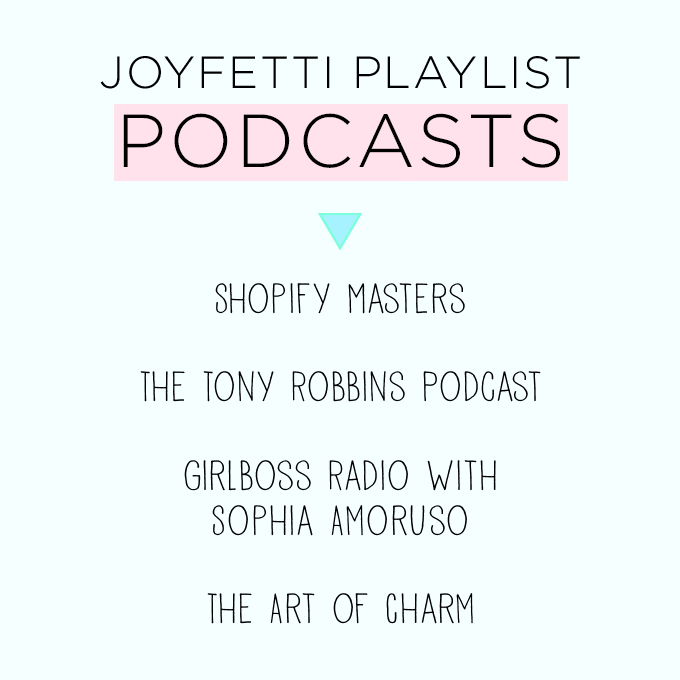 Here's a quick blurb about each podcast & why I enjoy it so much:
WHAT IT IS: "Shopify Masters provides the knowledge and inspiration you need to build, launch and grow a profitable online store. Join host Felix Thea each week as he interviews successful ecommerce entrepreneurs and unpacks how they're building businesses that allow them to live the life they want."
WHY I LOVE IT: I love learning about ecommerce and how these brands built their online businesses. Also, the host of the podcast, Felix, asks really great questions so I get a lot info & great insight from each episode. He's an awesome interviewer!
WHAT IT IS: "'Why live an ordinary life, when you can live an extraordinary one?' Tony Robbins, the #1 Life and Business Strategist, has helped over 50 million people from 100 countries create real and lasting change in their lives. In this podcast, he shares proven strategies and tactics so you, too, can achieve massive results in your business, relationships, health and finances. In addition to excerpts from his signature events and other exclusive, never-before-released audio content, Tony and his team also conduct deeply insightful interviews with the most prominent masterminds and experts on the global stage"
WHY I LOVE IT: I love the way I feel after listening to Tony Robbins—I feel motivated, determined and so much more energized, and I LOVE learning about his strategies! He does a really great job communicating them in a constructive, positive way.
WHAT IT IS: "On each episode, Nasty Gal founder and author of #Girlboss Sophia Amoruso interviews world-class girlbosses who have made their mark in creative, cultural, and business ventures to extract solid advice from the lessons they've learned along the way."
WHY I LOVE IT: I love hearing about the guests' first job. This is a question Sophia asks every guest in the beginning of the episode & it's always super interesting to hear. I also enjoy hearing their story about how they got to where they are professionally, and their Girlboss Moment. I love the overall vibe that Sophia brings to the podcast and the conversations she has with the guests. The guests are awesome! ( Heads up, Girlboss Radio is "on hiatus" until March since they're working on the

Girlboss Rally

)
WHAT IT IS: "The Art of Charm Podcast is where self-motivated guys and gals, just like you, come to learn from a diverse mix of experienced mentors, including the world's best professional and academic minds, scientists, relationship experts, entrepreneurs, bestselling authors, and other badasses."
WHY I LOVE IT: I like the variety of topics on the podcast. I also love that it's focused on growth, and that a lot of the content is backed by science and psychology.
I usually listen to podcasts when I'm driving or while I'm doing something routine… For example: doing dishes, cleaning the house, folding laundry, showering, doing my makeup, straightening or curling my hair, doing my nails, walking Minty, stretching, cooking, etc… You get it : )
Since doing dishes, cooking & showering are all pretty loud, I connect my phone's bluetooth to our Amazon Tap so I can play the podcast louder & hear it more clearly—I love Amazon Tap for music too! It's really good!
Okay, spill… What are your favorite podcasts?
<3,
Bita
Shop accessories: