How to Do a Better At-Home Manicure ( Expert Tips! )
07.22.2016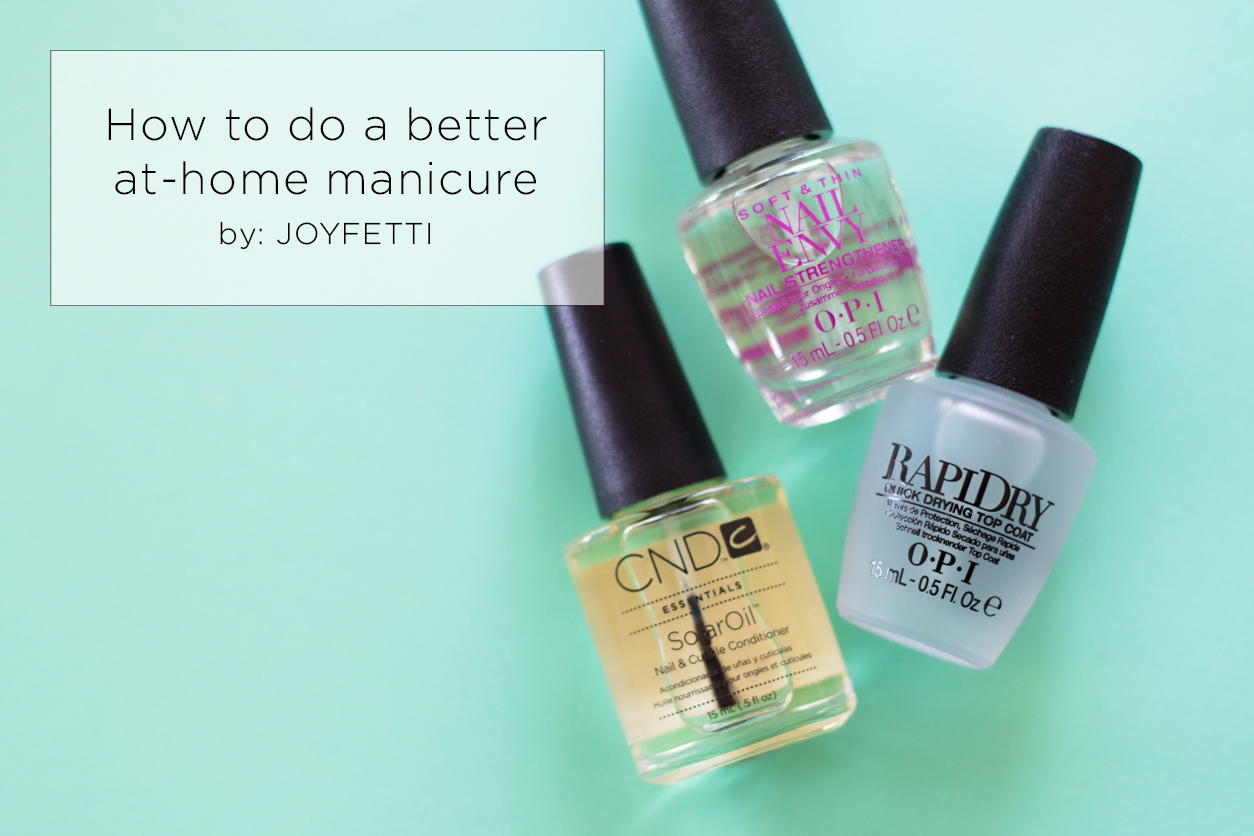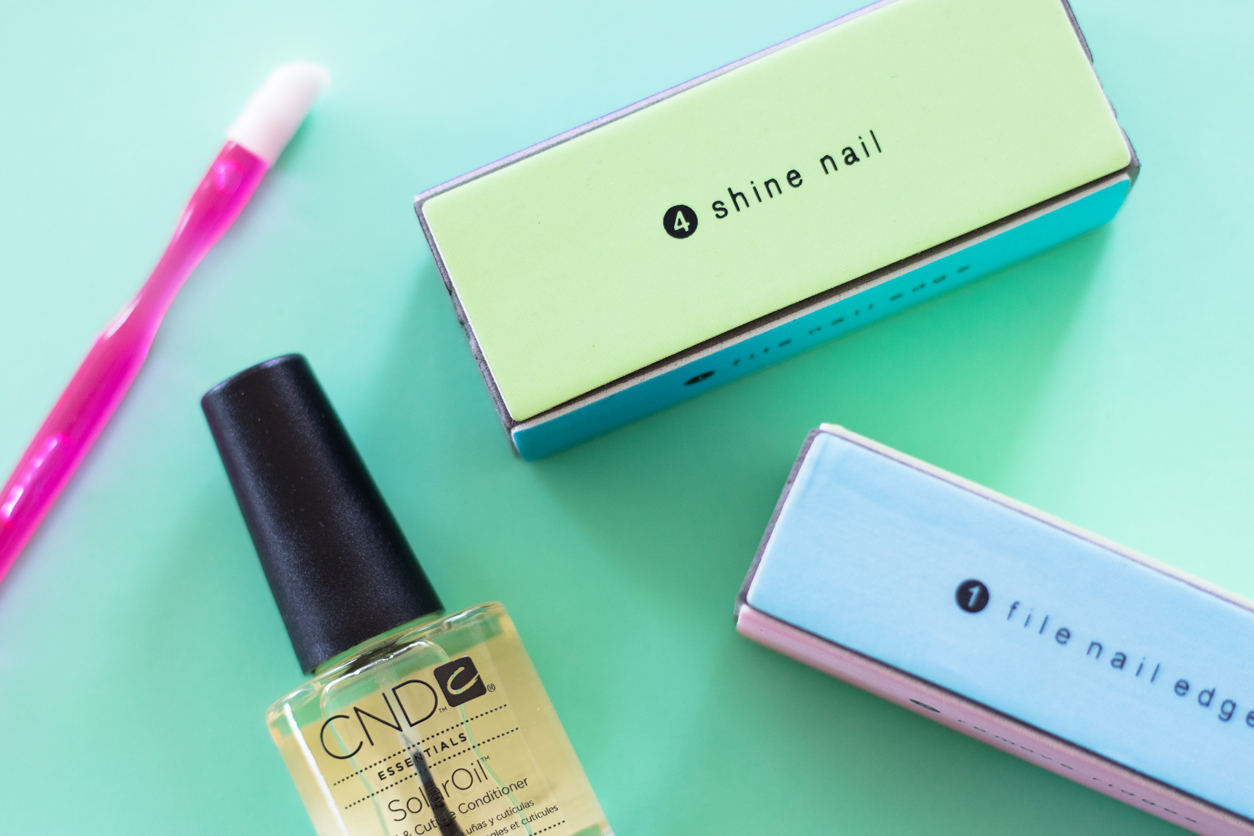 [ Pink cuticle pusher, SolarOil Nail & Cuticle Conditioner, & 4 step buffing blocks ]
I SUCK at painting my nails—& I finally accept it.
I'd much rather go to the salon… Relax, get a spa pedicure ( & MASSAGE! ) and a manicure from a professional.
But, unfortunately, I can't always go to the salon. I've been trying to save money and with scheduling, sometimes a trip to the salon just doesn't happen.
So my friend Stephanie taught me how to do a manicure at home & I've been doing it between salon visits.
Back story ⇢ Steph & I use to work together when we were both studying at San Diego State & she use to do an AMAZING manicure on herself during her breaks ( she got her cosmetology license before attending SDSU, so she has a lot of experience with everything beauty. )
So, obviously I went to her when I needed tips on how to give myself a manicure.
I don't usually paint my own nails ( because I'm SO bad at it, LOL ), but I do everything that leads up to it—& then I use this nail strengthener & top coat.
Okay, let's dive in!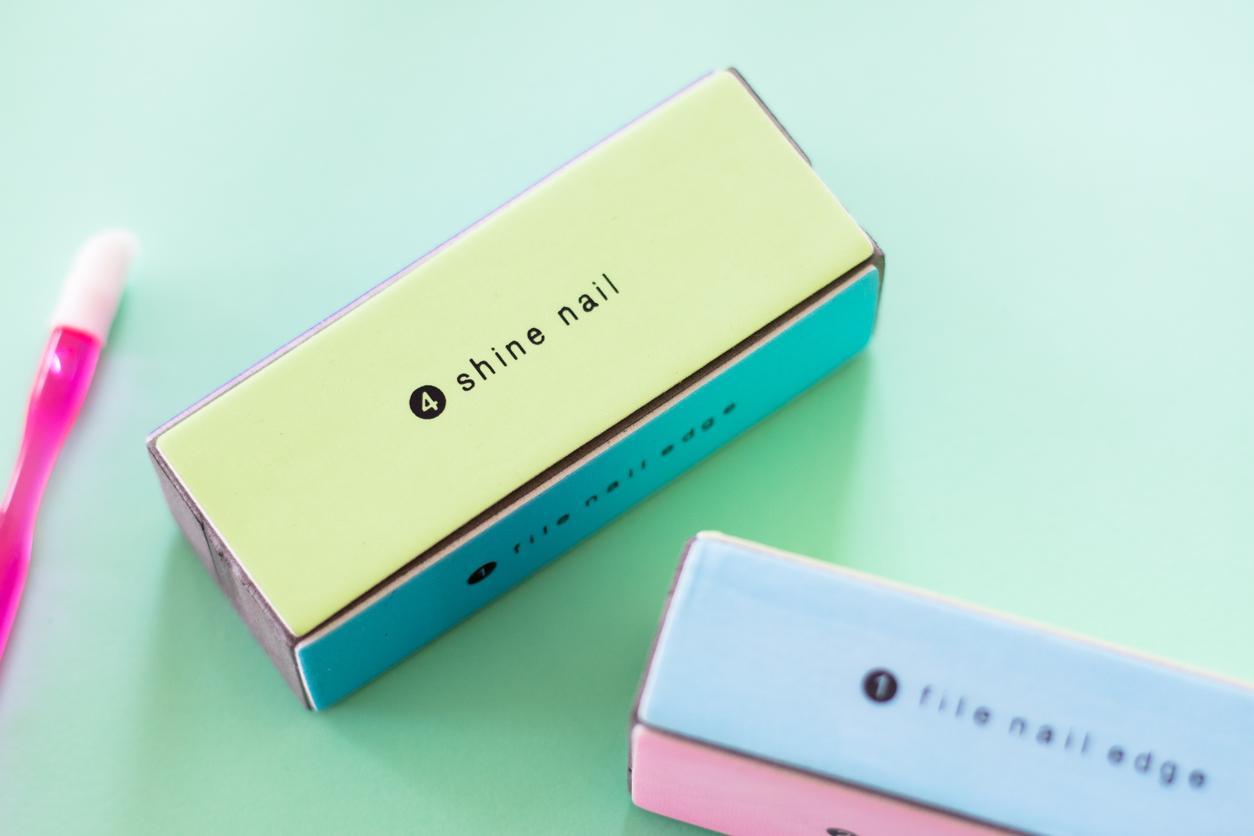 1. Shaping & smoothing your nails
First off, this little buffer block I discovered on Amazon is THE BEST.
Basically, it has 4 different sides, each with a different texture so you can buff your nails, remove ridges, and make your nails shiny before you paint them.
It's AMAZING.
I use it along with this nail file & nail clipper to get the shape I like.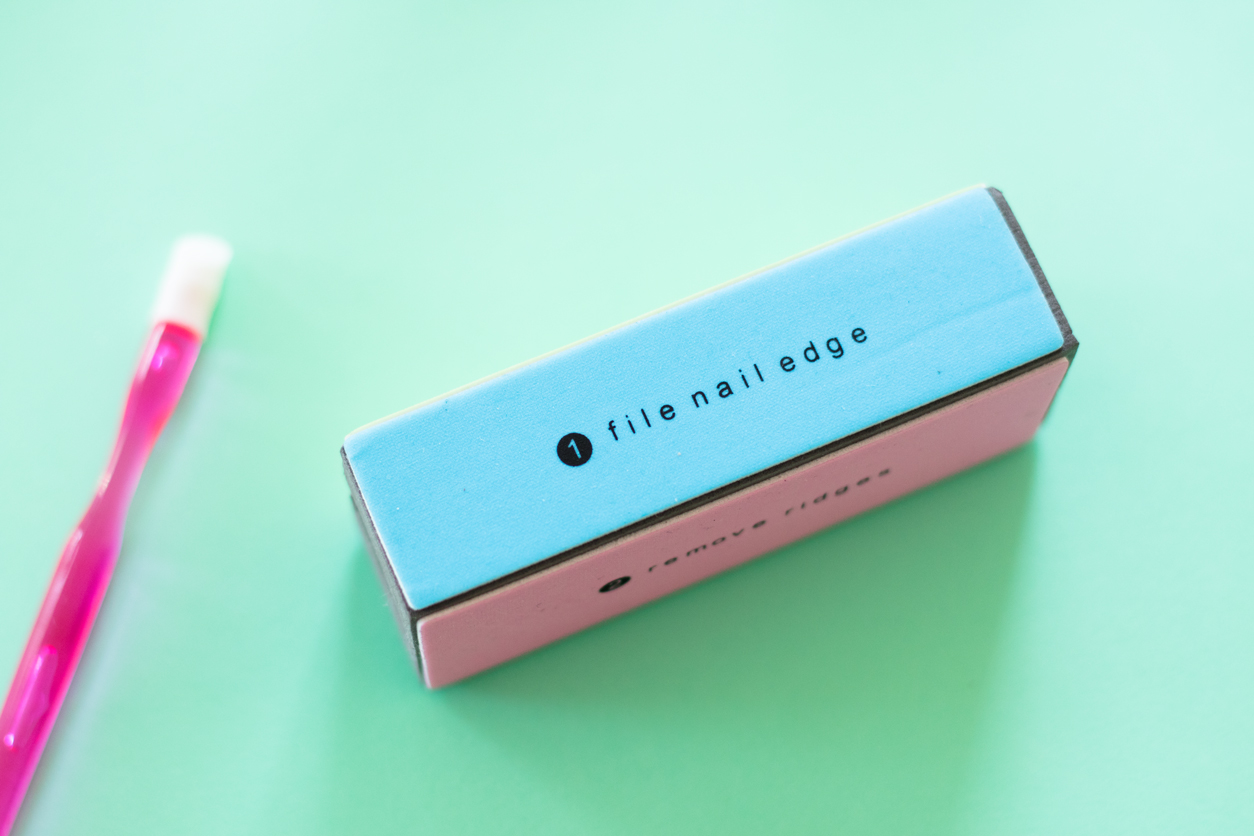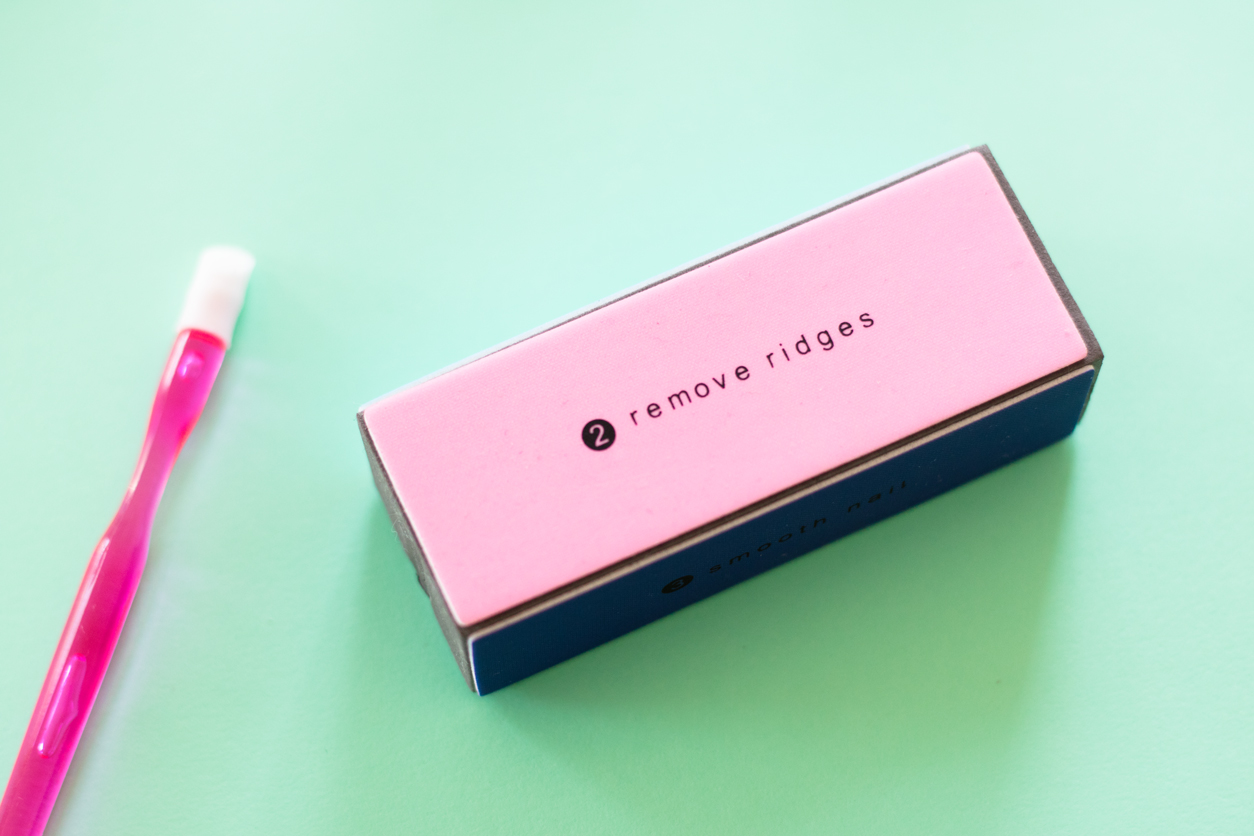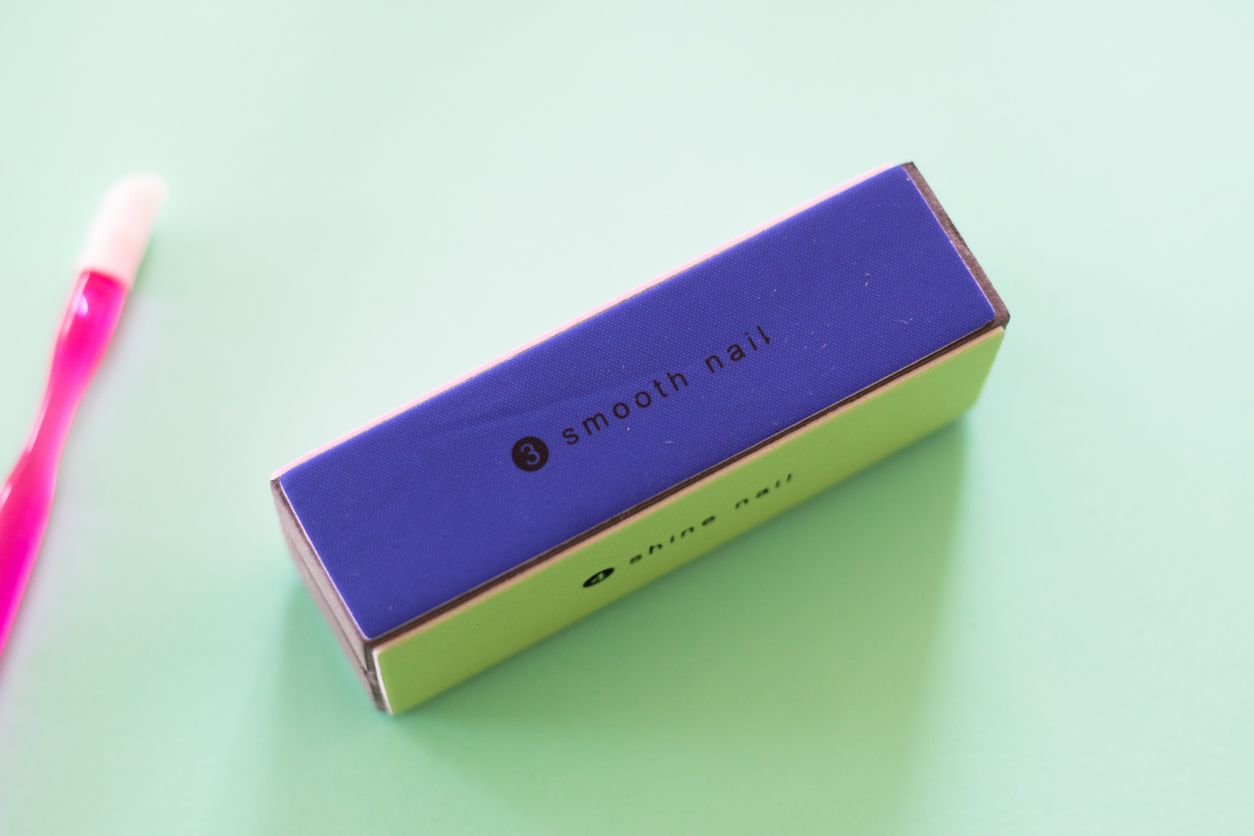 [ LOVE this little buffer block! ]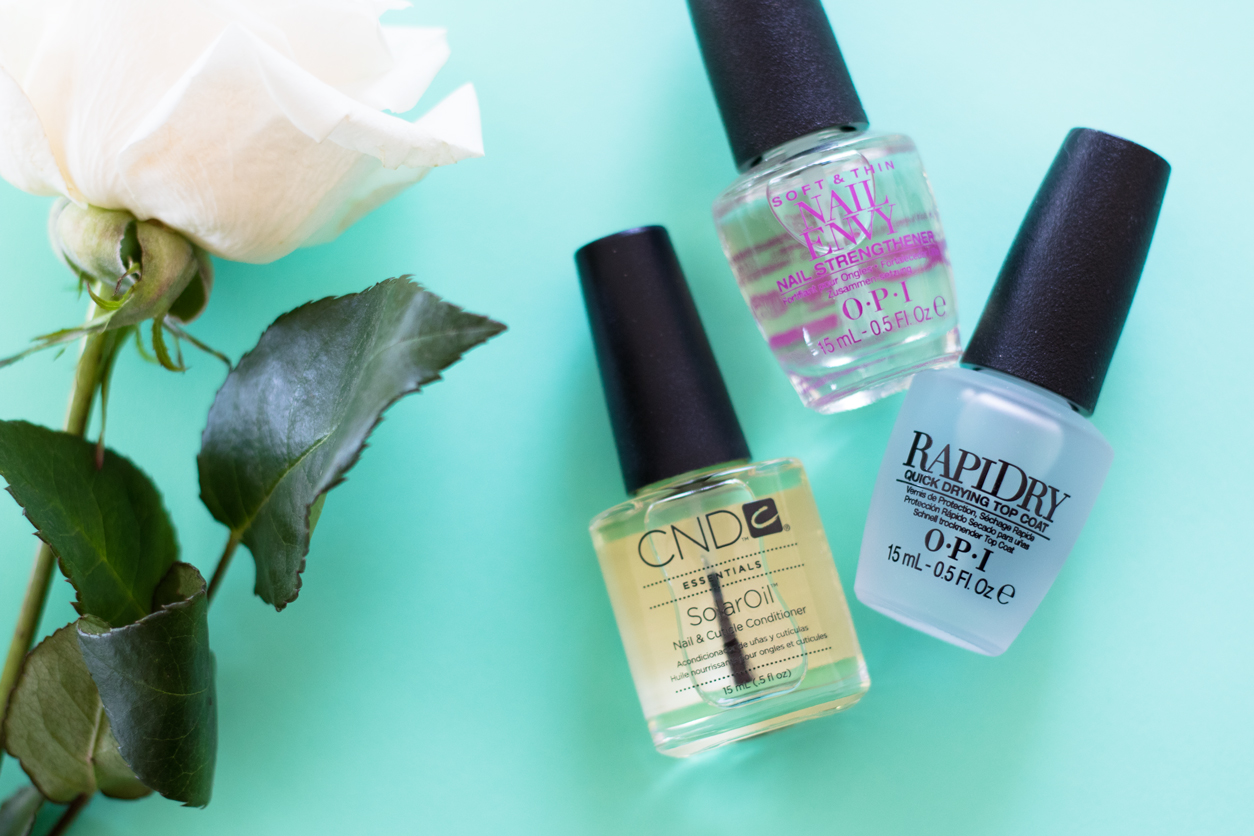 [ FAVS ⇢ SolarOil Nail & Cuticle Conditioner, OPI Nail Strengthener, & RapiDry Top Coat ]
2. Fixing your cuticles
Next up, cuticles.
I use to push my cuticles down with this tool, but it was SO bad for that—because it's not meant for it, so I usually ended up with bloody cuticles. EW.
This plastic cuticle pusher is WAY better! I use it to push my cuticles down & then I use this cuticle nipper to delicately ( LOL ) nip them off.
Stephanie recommended applying a cuticle oil in-between nail treatments. She says, "typically the more hydrated your nail beds are, the longer the polish will last!" She recommended Solar Oil so I tried it out & I absolutely love it. I use it all the time.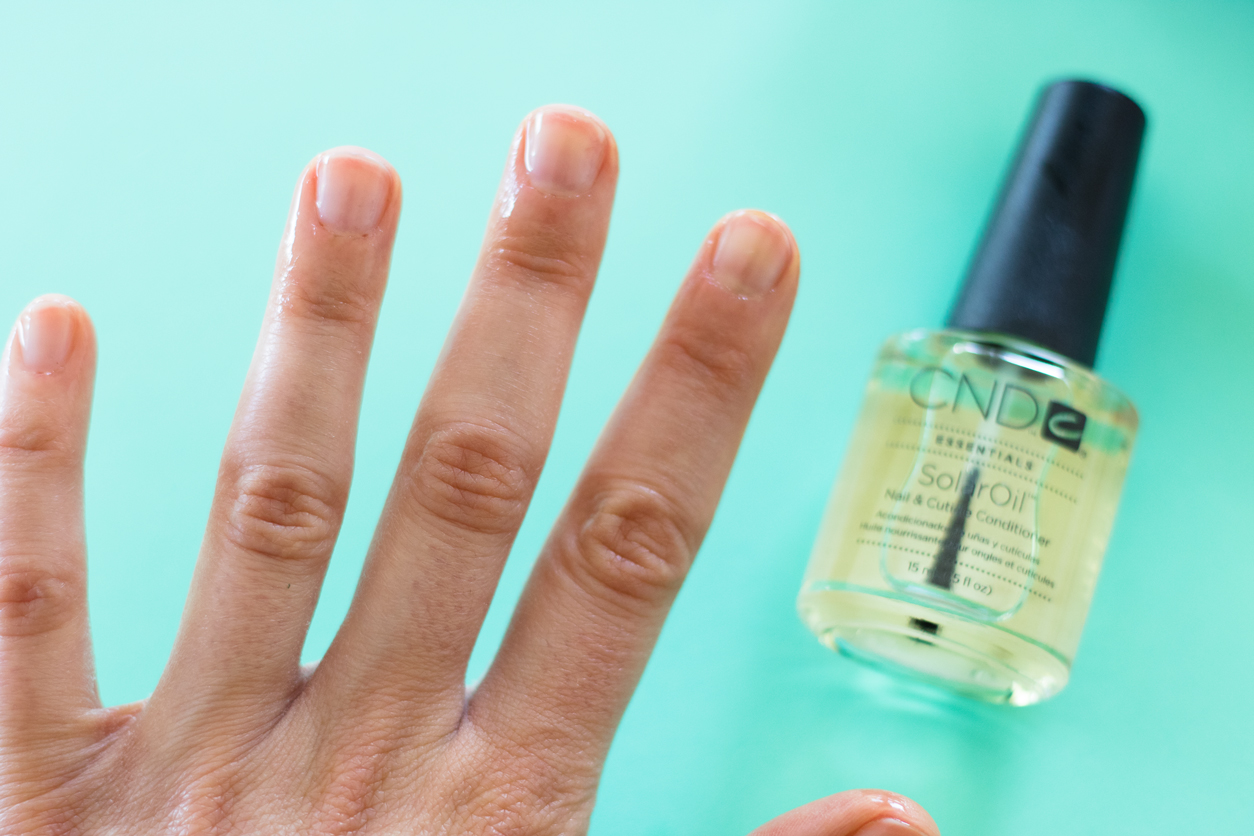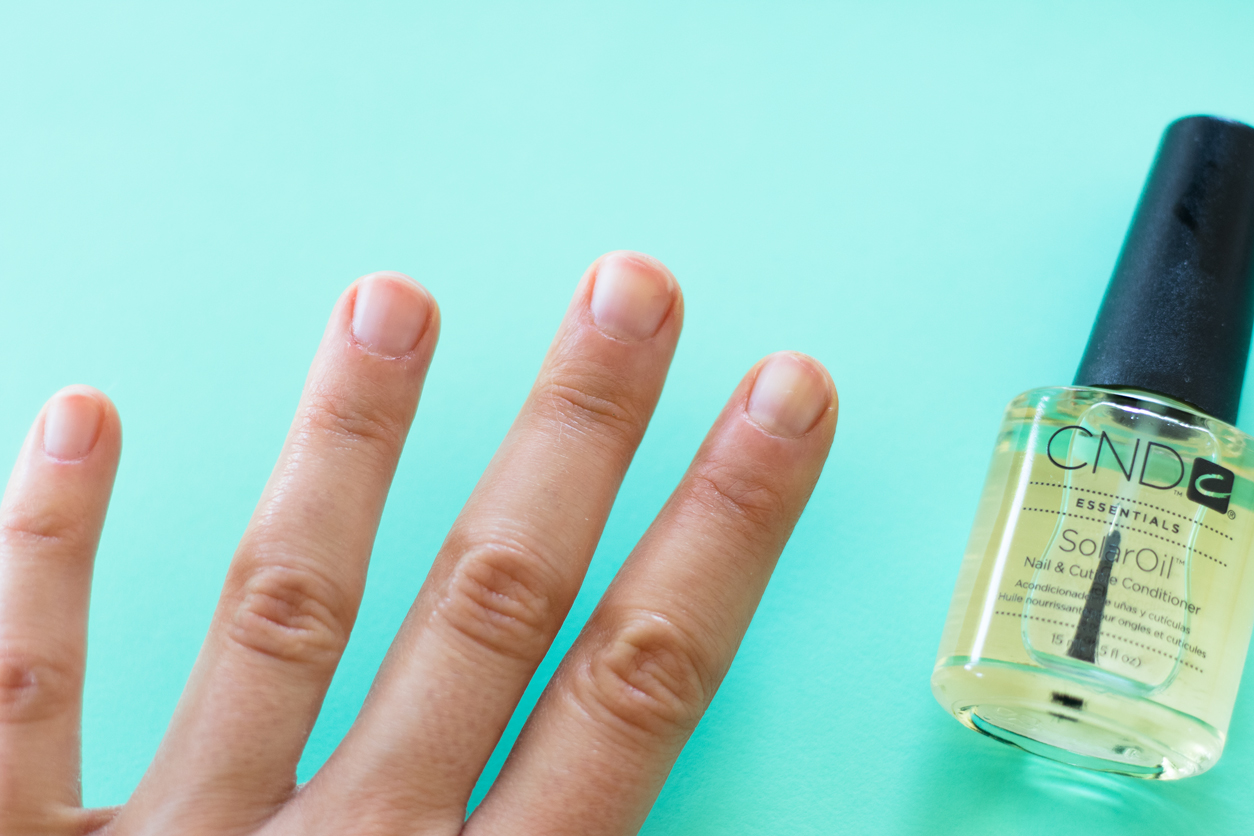 [ SolarOil Nail & Cuticle Conditioner ]
3. Painting your nails
Here are Stephanie's tips for actually painting your nails ( the part I'm REALLY bad at ):
Use a base coat—this will help your nail polish stay intact. ( I like this nail strengthening one by OPI because my nails are super weak and I want to make them stronger. )
Erase mistakes by dipping a tiny brush into nail polish remover.
Use a fast drying top coat—Try OPI RapiDry ( I tried it & love it! )
If for some reason I HAVE to paint my own nails I go with a pale pink ( this one is my go-to ) or a nude because it's easier to get away with mistakes when using pale colors. A bold red, not so much.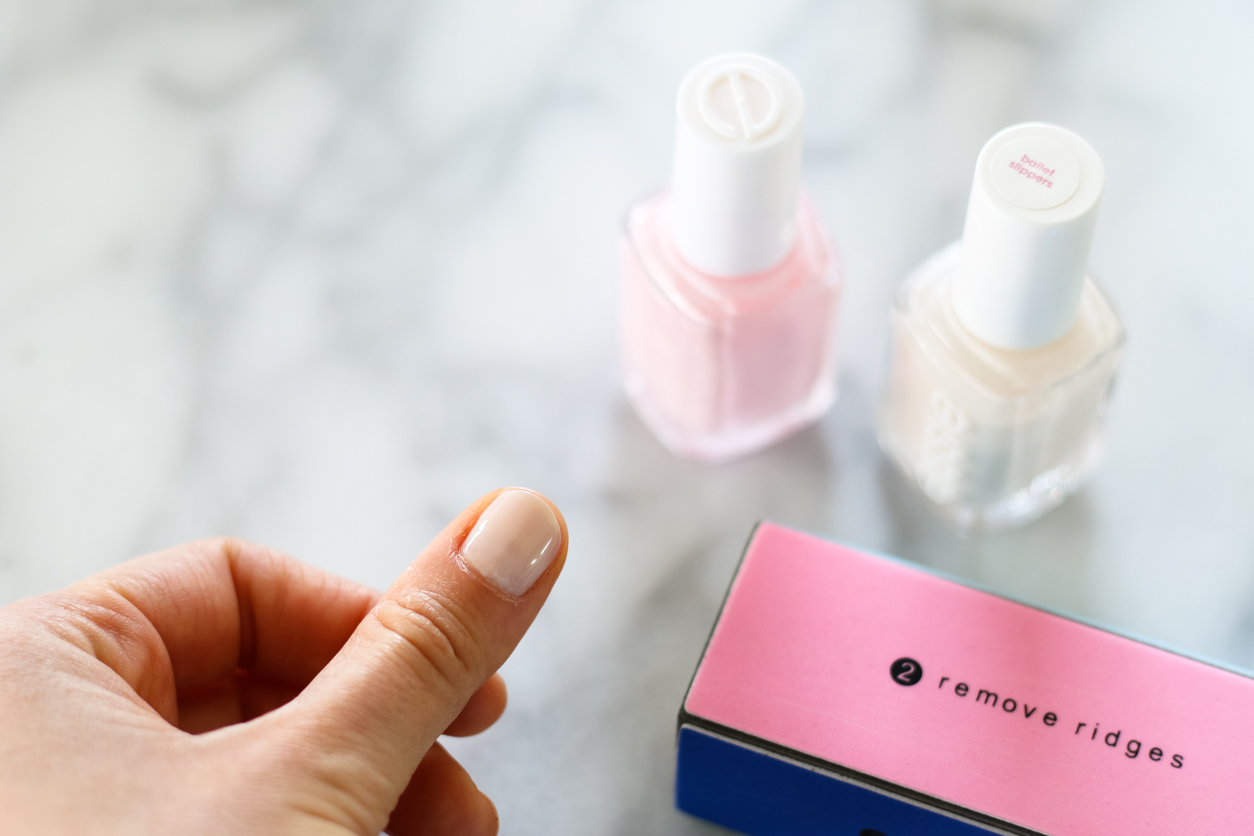 If you use these tips, let me know how they work for you. I'd love to hear! You can also show me on Snapchat and Instagram & Twitter by tagging @JOYFETTI.
Do you have any tips? Tell, tell! : )
xx,
Bita
Shop my at-home manicure essentials: