Next level nanacakes (aka healthy, no-flour pancakes you'll be obsessed with)
03.07.2018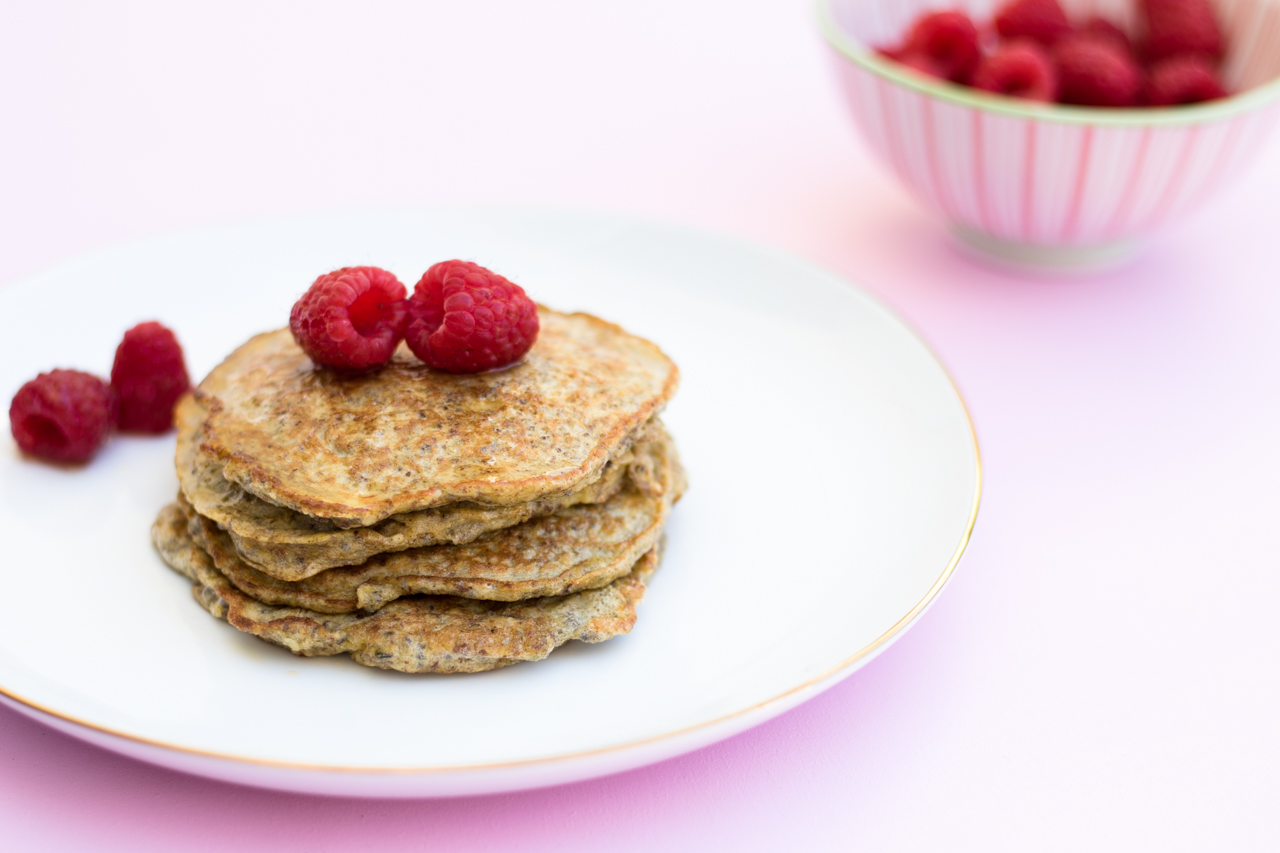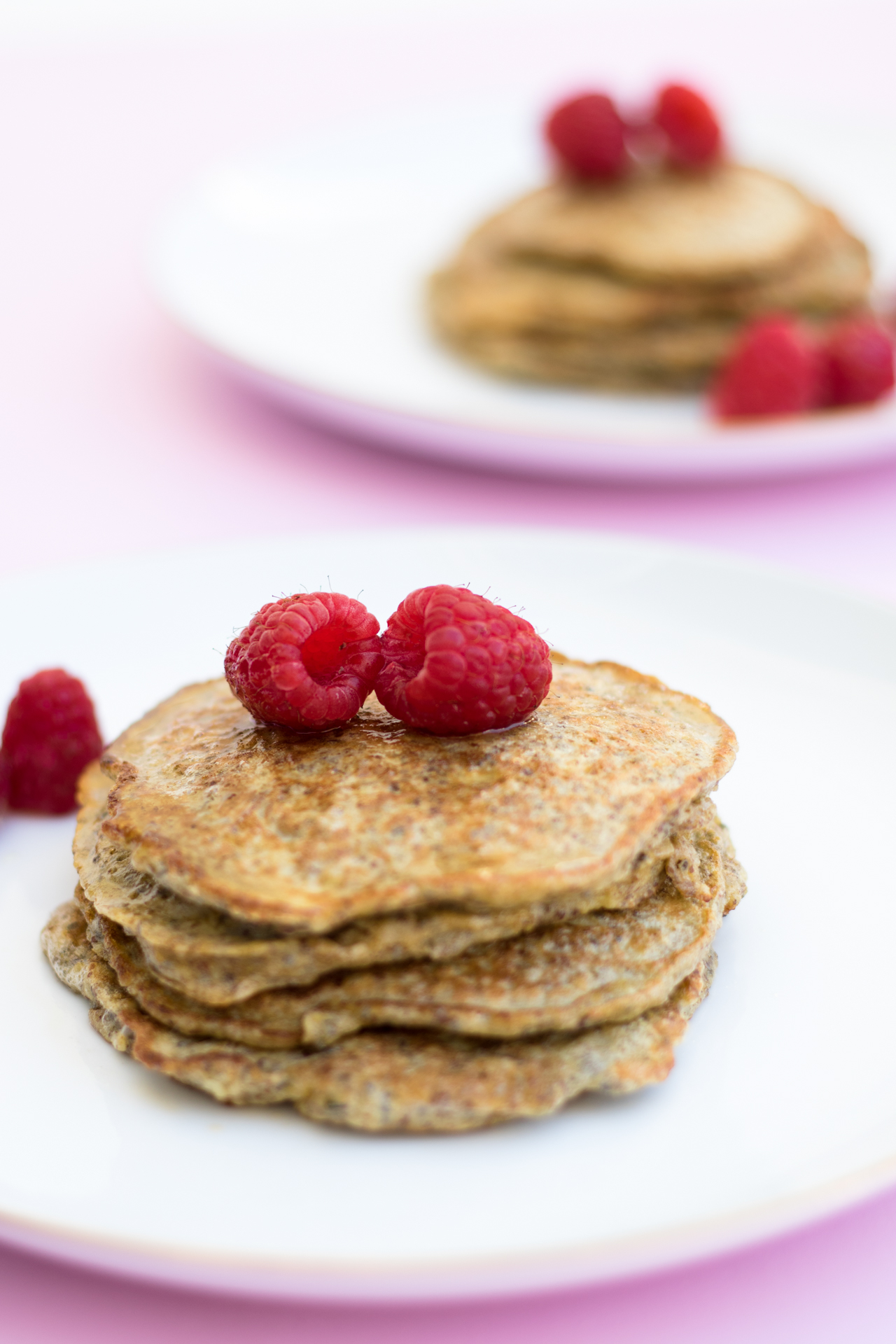 PANCAKES!!!
You're probably thinking fluffy, yummy goodness.
BUT, if you're following any foodie bloggers on IG, you're probably also thinking NANACAKES.
I love nanacakes.
If you haven't heard of them yet, they're pancakes made with 2 ingredients: eggs + a banana.
EASY.
No flour. No added sugar. Super simple.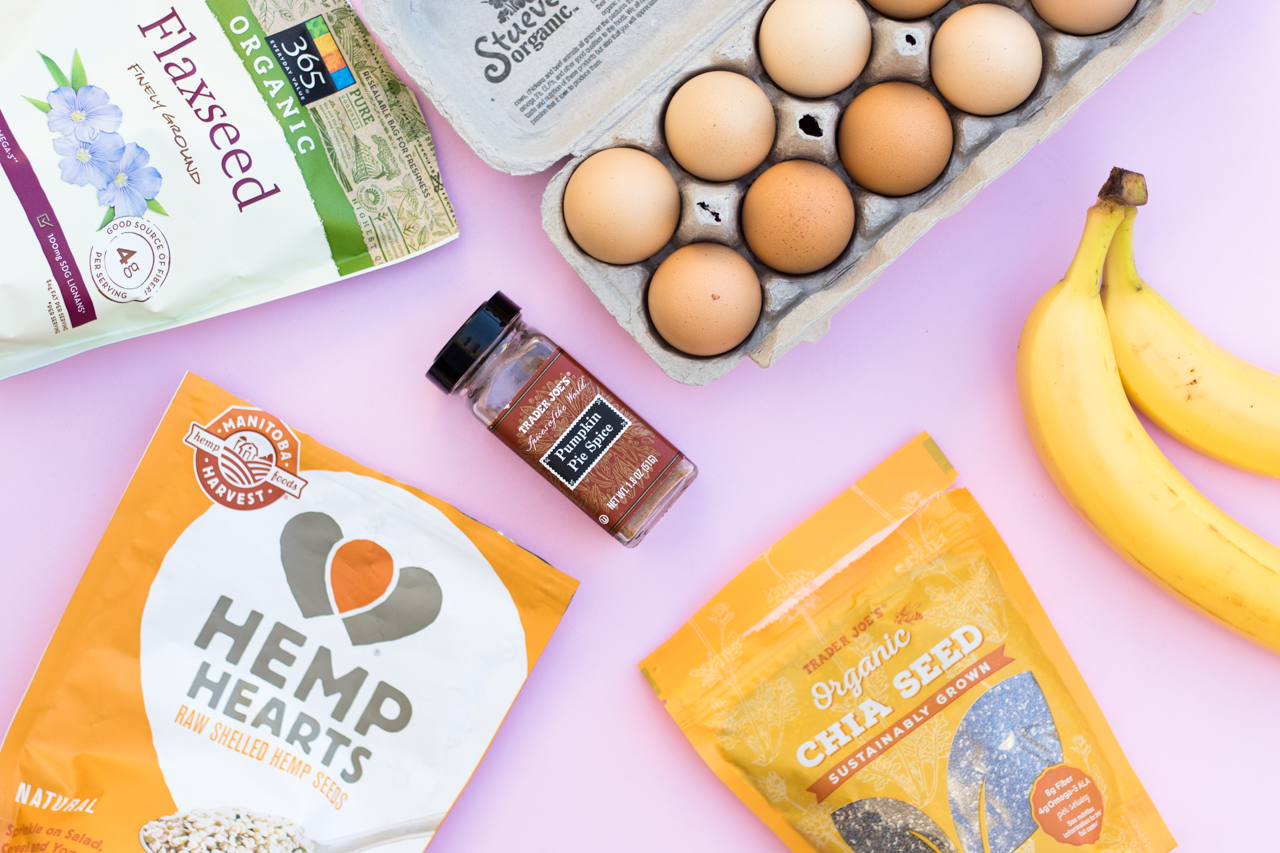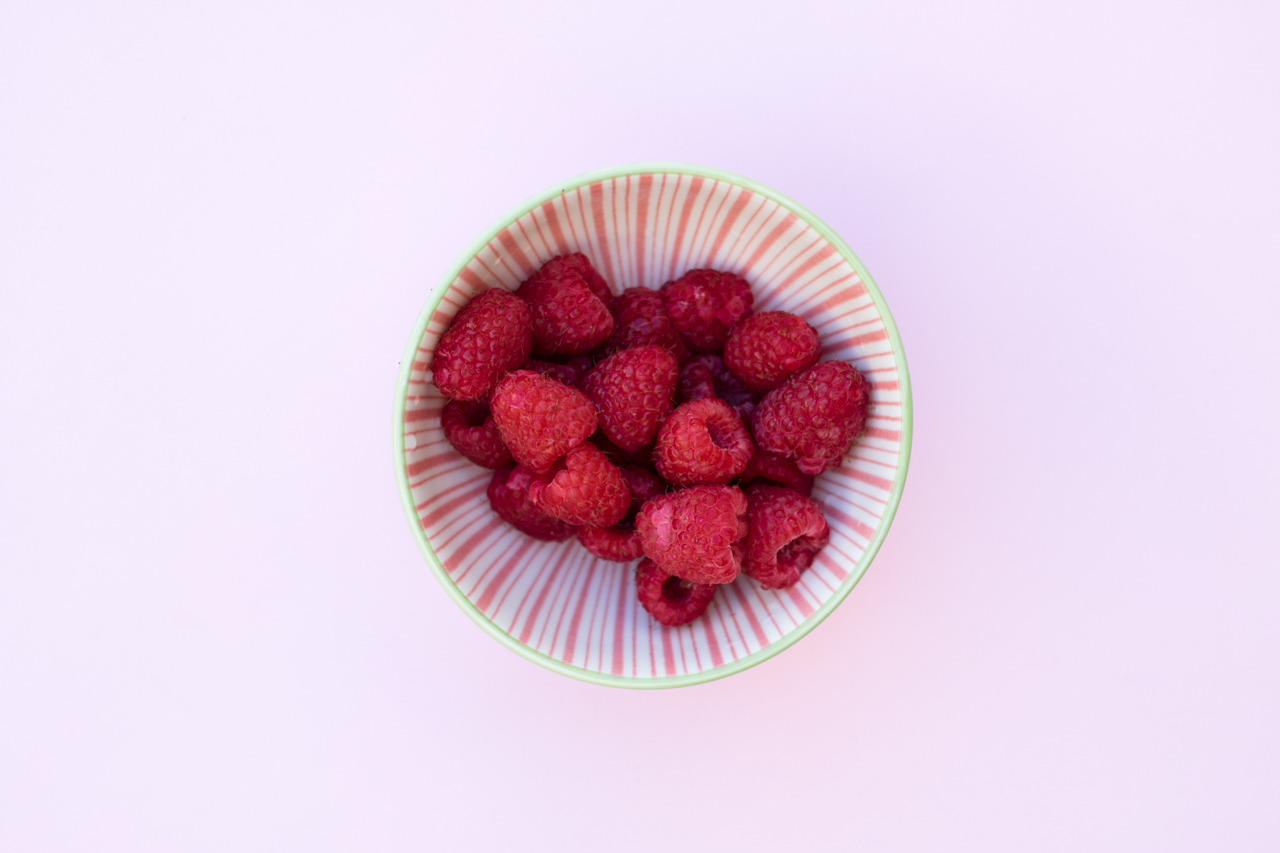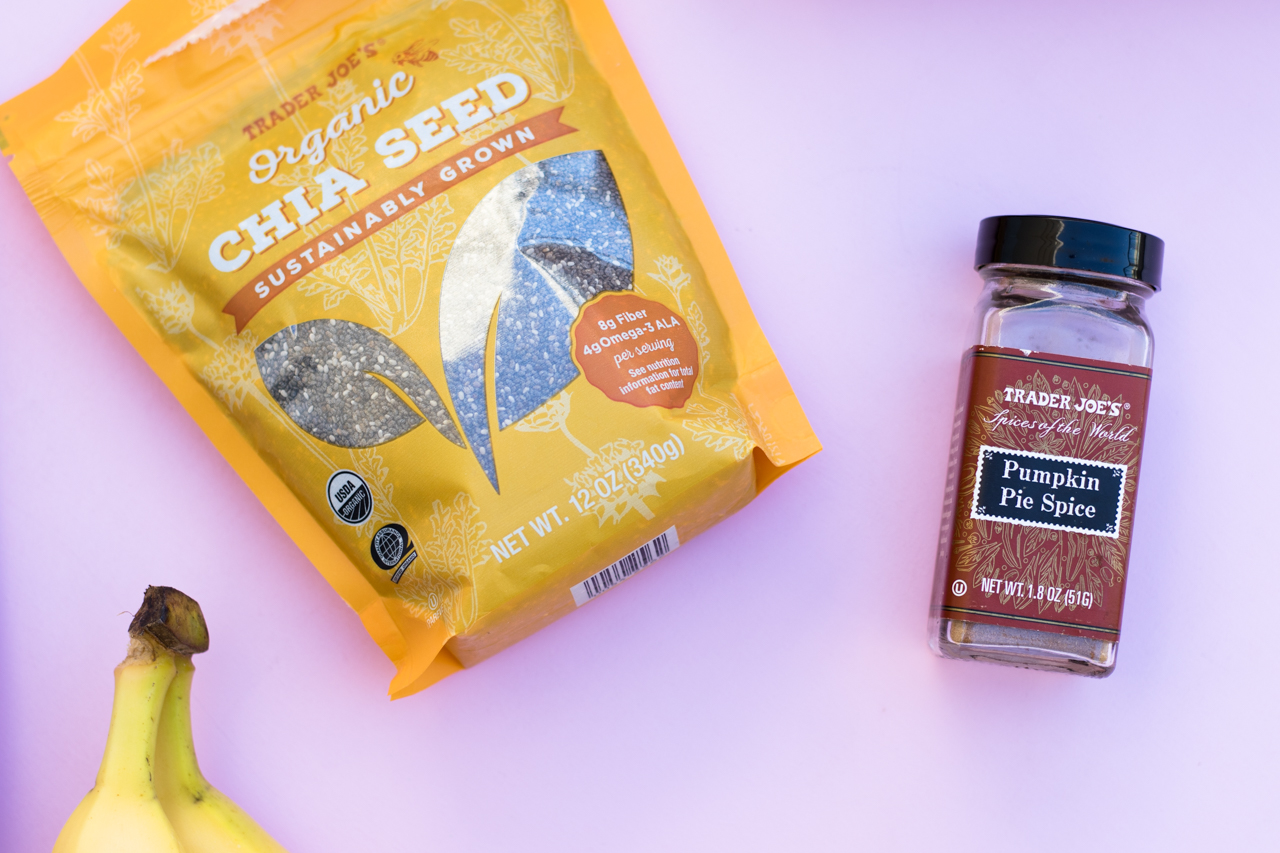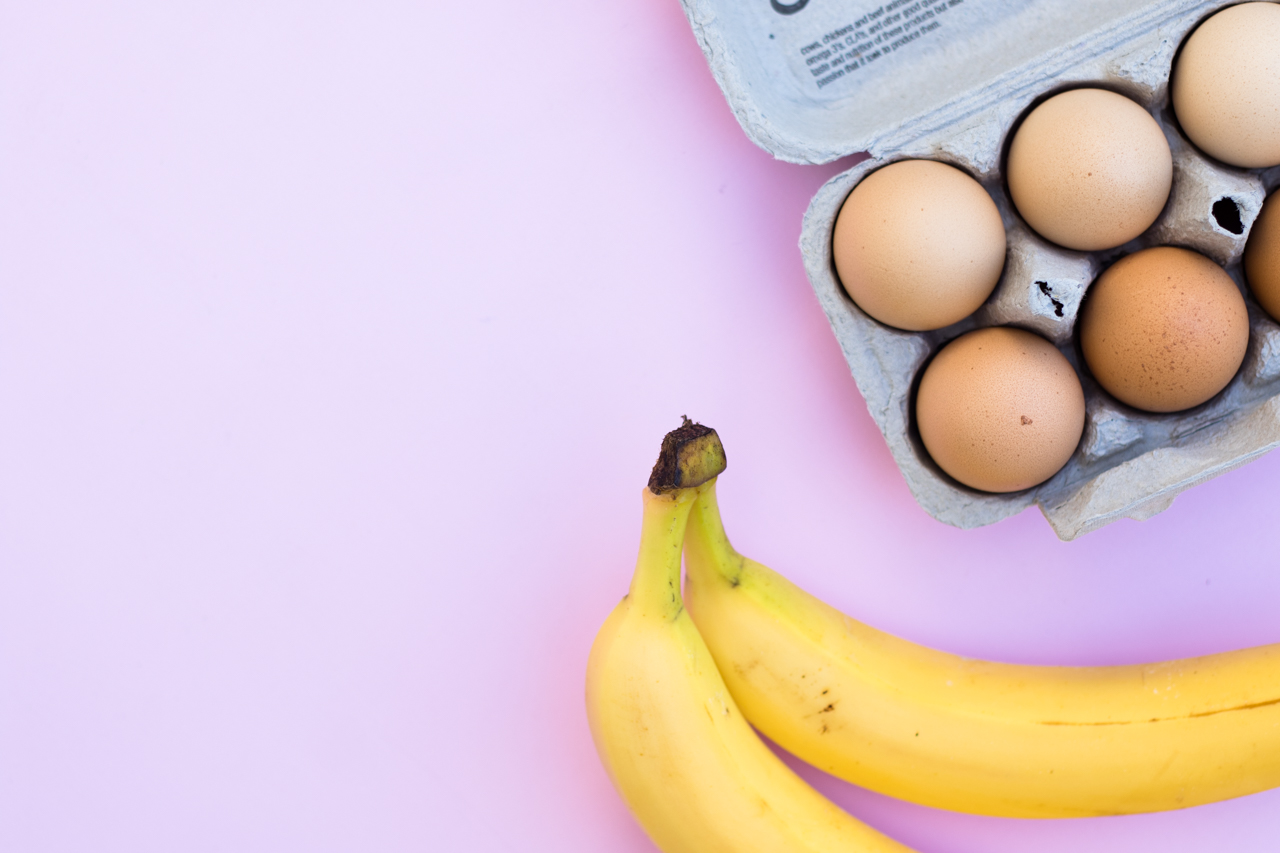 These are next level nanacakes (LOL!).
Think nanacakes + extra protein + extra fiber + omega 3s + a bunch more flavor—& they're just as quick to throw together as your 2-ingredient nanacakes.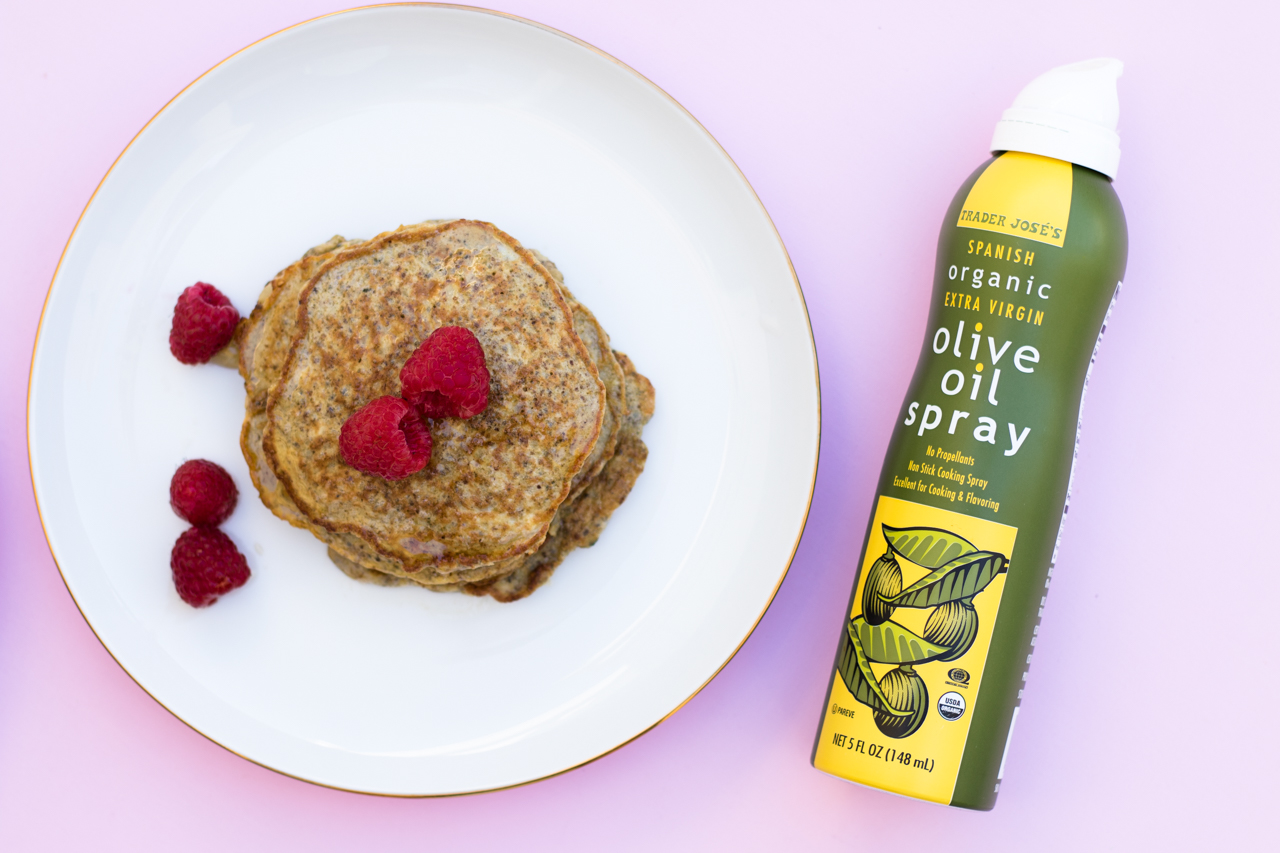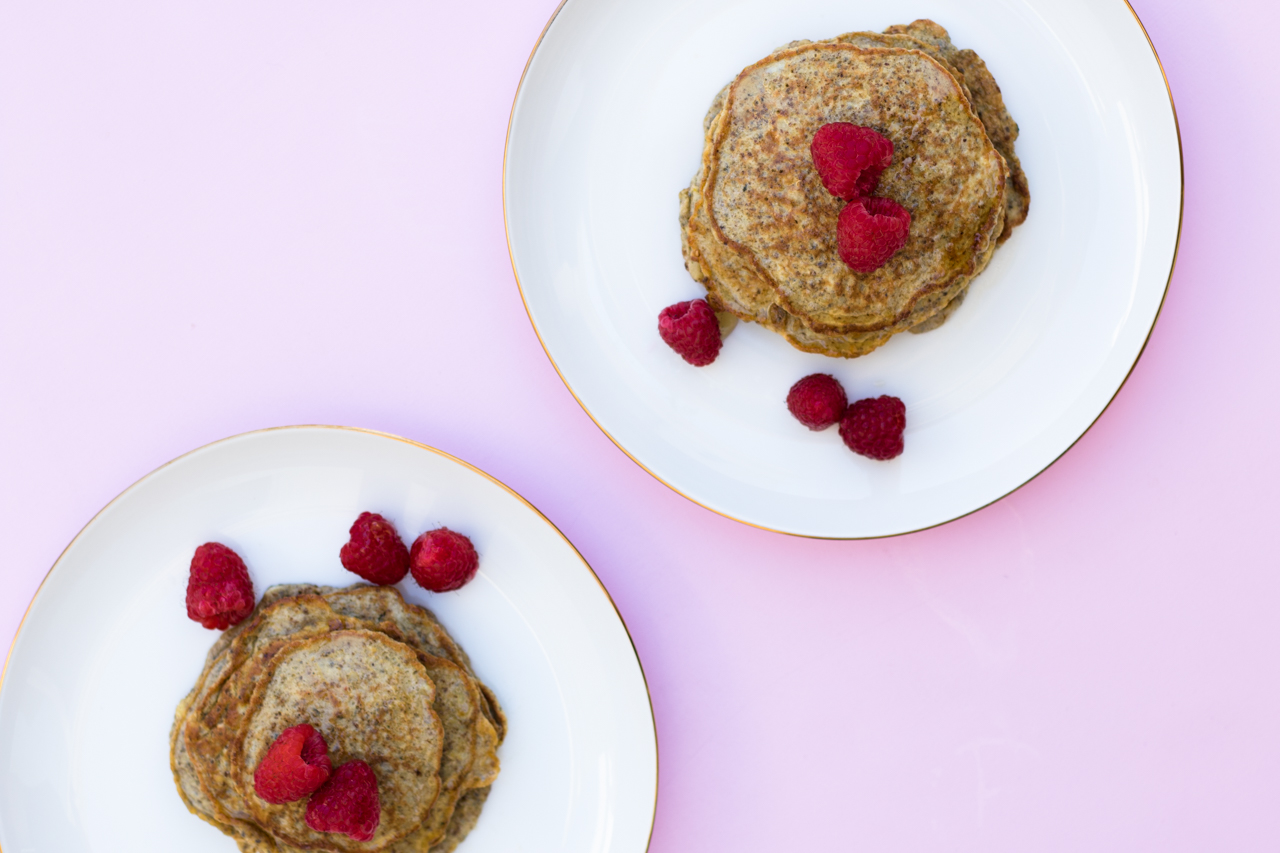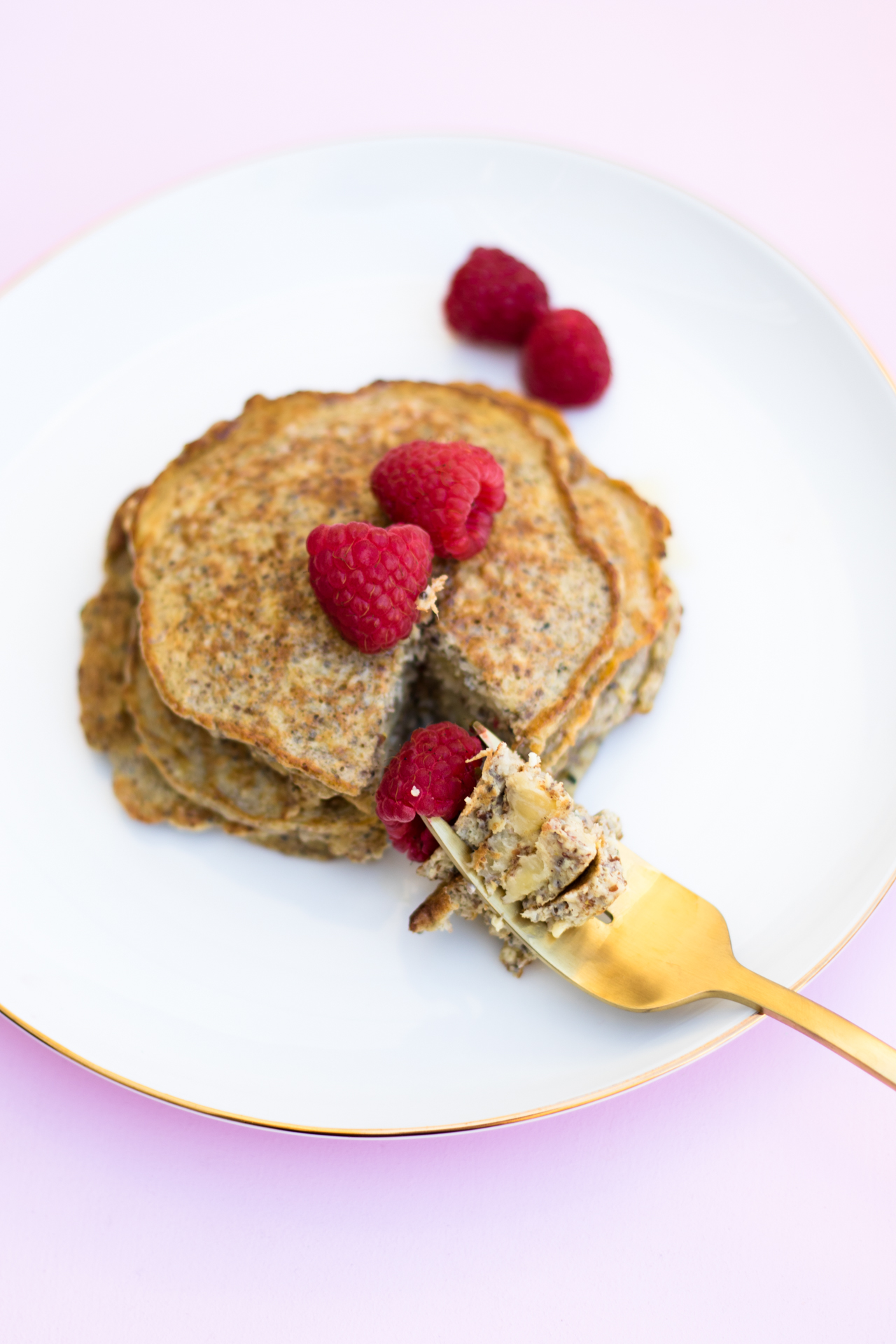 Here's the breakdown:
NEXT-LEVEL JOYFETTI NANACAKES
INGREDIENTS
(makes 1 serving – multiply by 2 for 2 people, etc)
2 eggs (preferably organic & pasture-raised)
1 banana
A bunch of chia seeds, hemp seeds, & ground flax seeds (pour it in!!! go crazy. you can wing the amount, it doesn't need to be precise)
Pumpkin pie spice (or cinnamon)
+ olive oil spray
The chia seeds & ground flax seeds provide omega-3s, fiber, & magnesium. Plus, the ground flax seeds help thicken the batter kind of like how flour would if we were using it—so I pour in a BUNCH of ground flax seeds.
The hemp seeds provide a ton of additional protein, fiber, magnesium & iron—plus hemp seeds have a yummy, nutty flavor that I love. I get these.
DIRECTIONS
Whisk all the ingredients together in a large bowl. I like to keep some chunks of banana in there so I don't make it perfectly smooth. This saves me time too (ha! I'm all about it)
Spray a skillet with olive oil and heat it on high heat. You want the skillet to look kind of soaked—so spray a lot of olive oil. As soon as it heats up (this will happen REALLY fast), lower it to medium heat
While on medium heat, use a spoon to pour little circles of batter onto the skillet like you would normal pancakes
Since I usually make a bunch and only 3-4 fit in my skillet at a time, I usually spray the skillet (again, liberally) once or twice more while making all of them. I spray the skillet between each batch so the 2nd, 3rd, etc batches don't stick to the pan.
Let me know if that makes sense or if you have any questions! I also love topping them with some honey and fresh berries, & some more pumpkin pie spice/cinnamon. SOOO GOOD.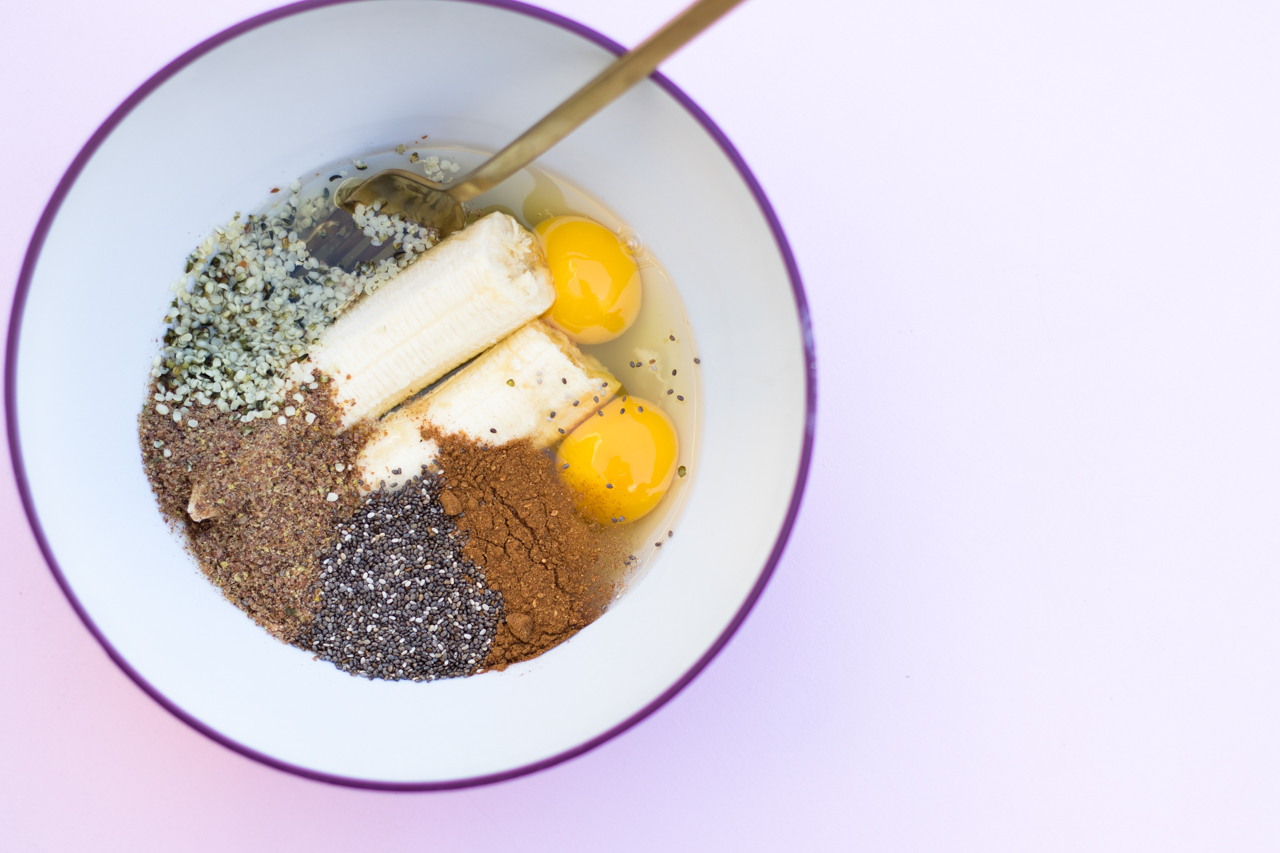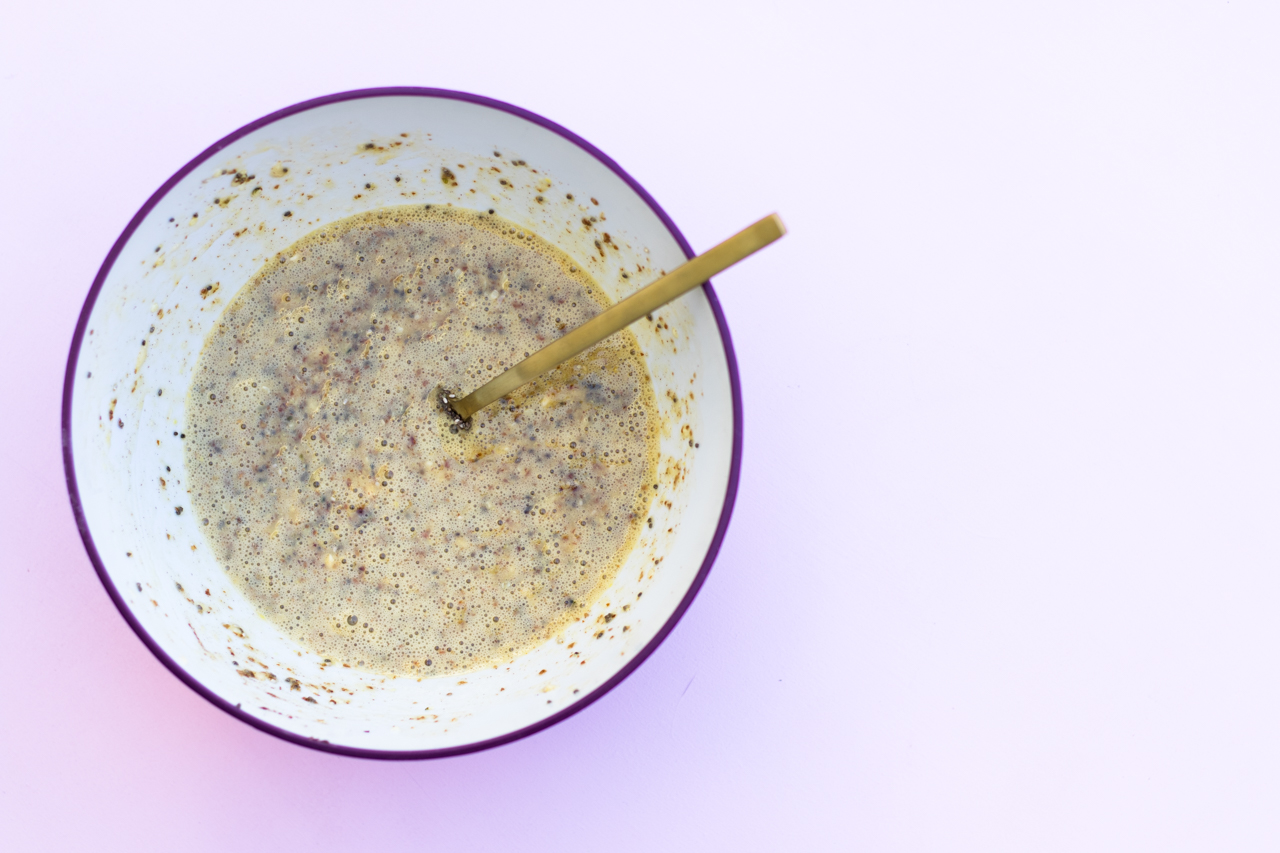 I make these alllll the time during the weekends.
Arrash loves them too—and he's obsessed with fluffy, flour-filled, buttery pancakes, so even if you are too, you'll want to try these : )
Give it a try & LMK what you think.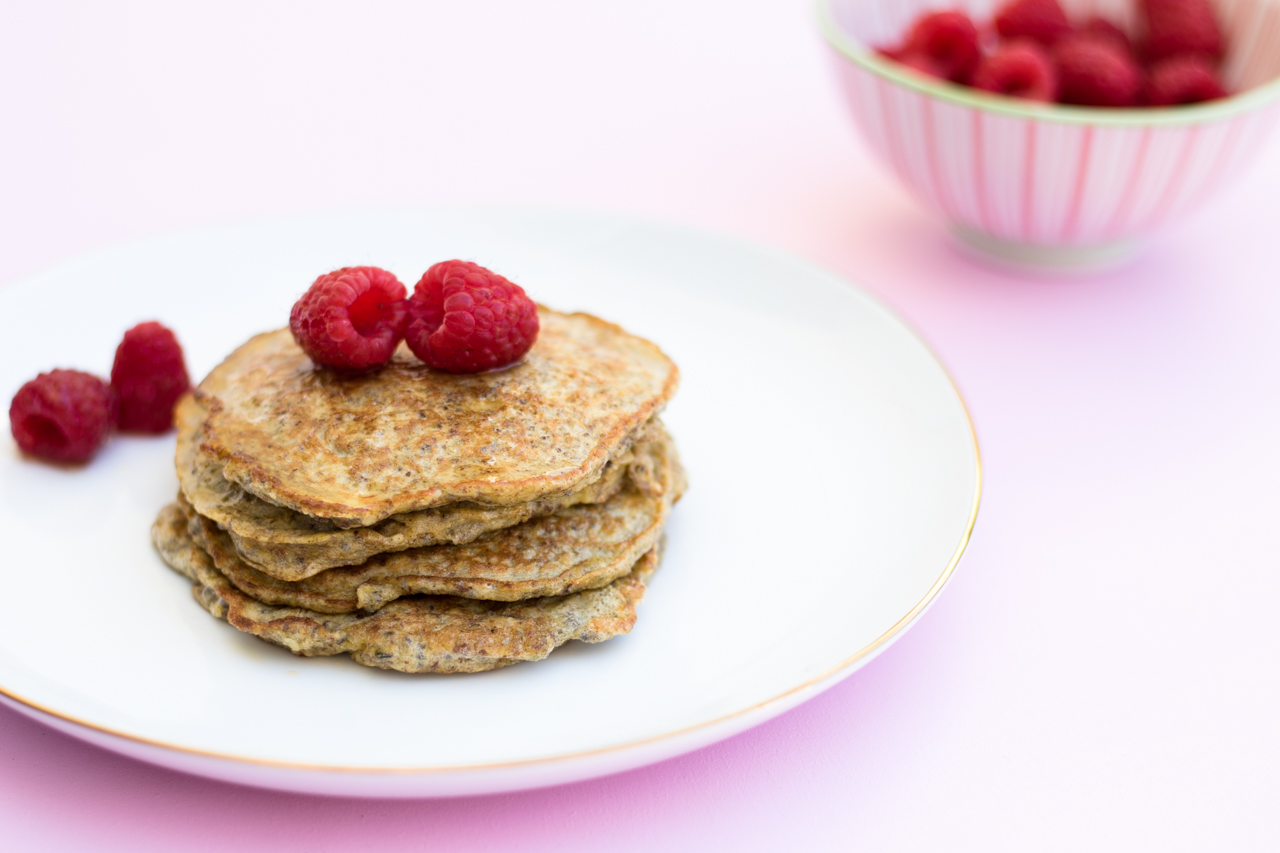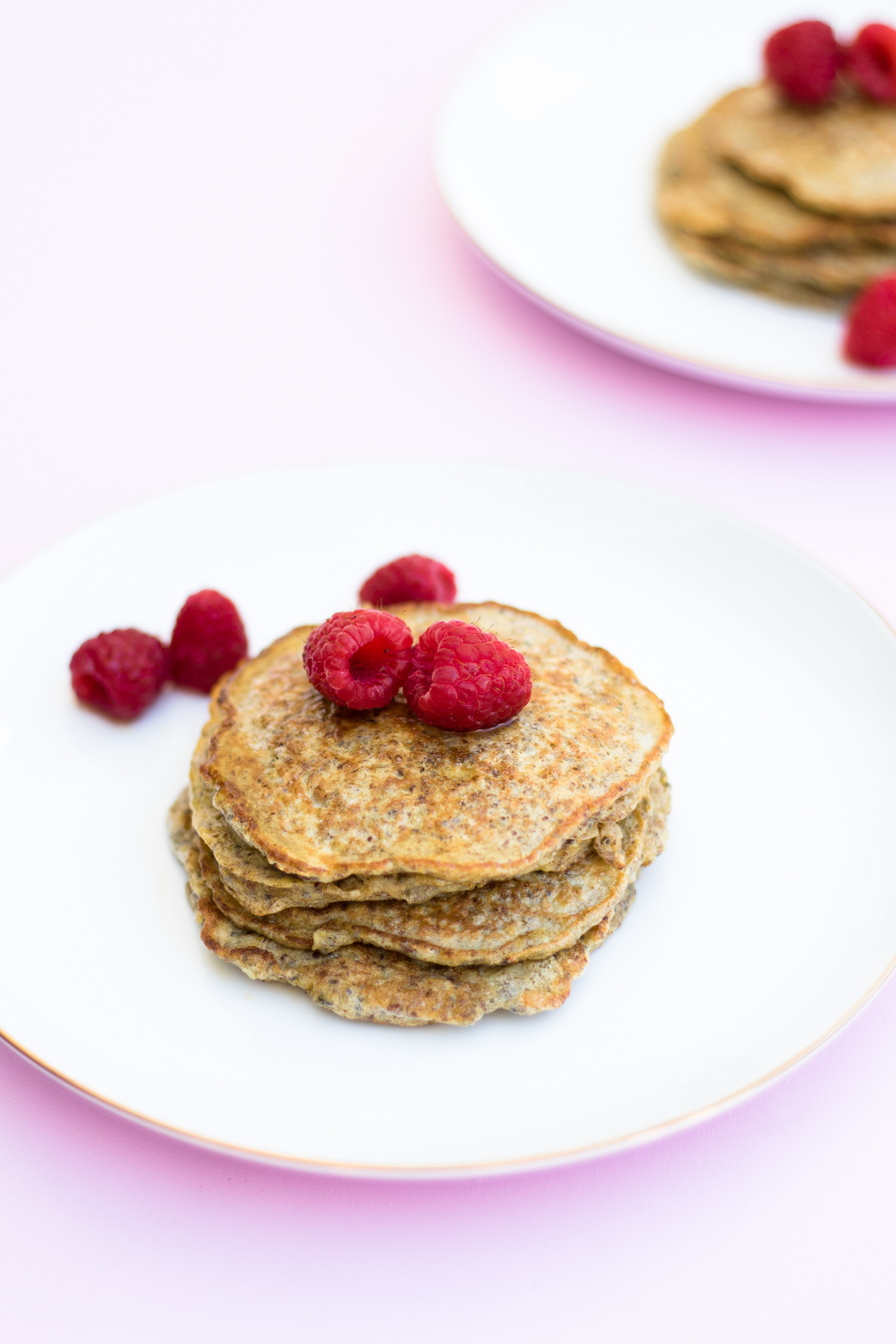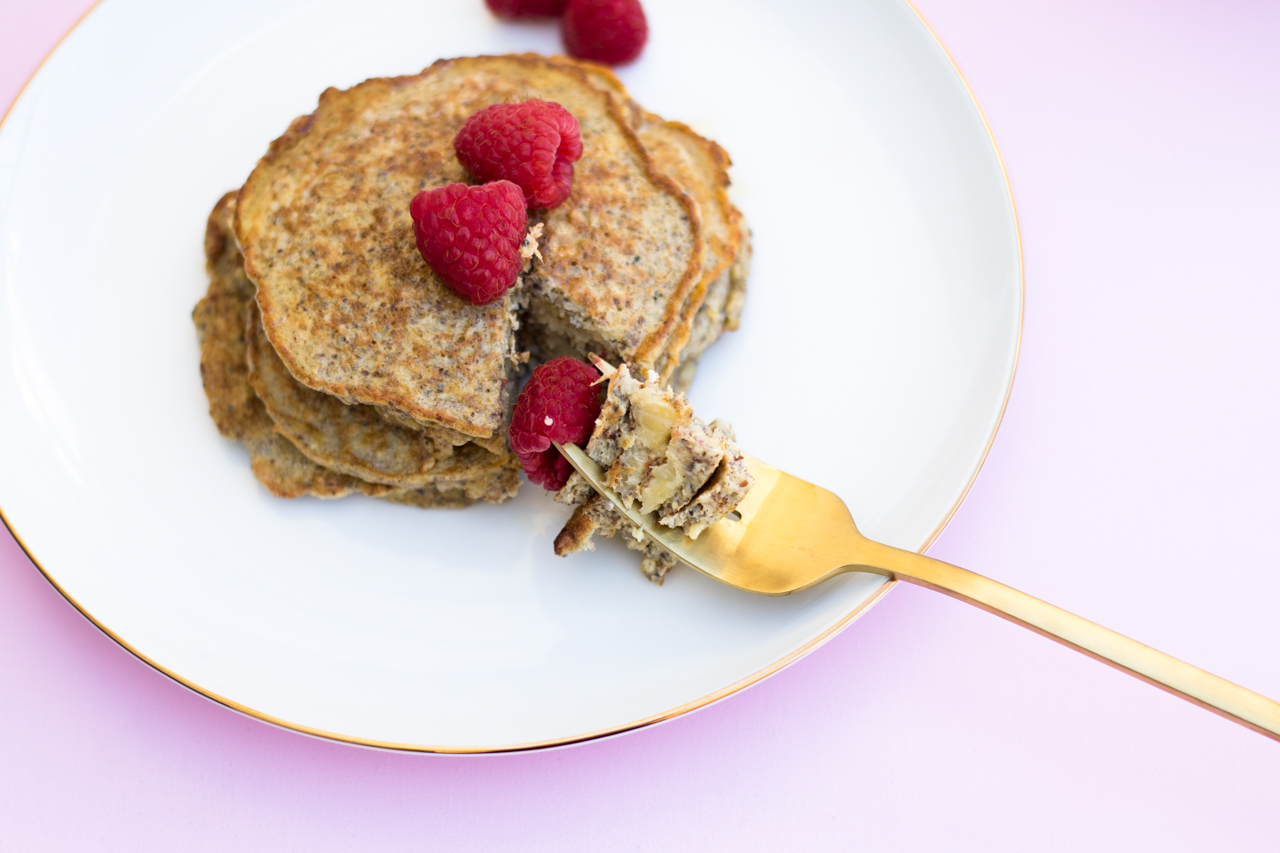 Oh, & you can get creative with it too—add cocoa nibs, chocolate, whatever you want. Mix it up. Have fun with it.
Chat soon!
xx,
Bita
+ for another yummy breakfast idea, try this fiber-filled fitness bread + coconut yogurt recipe
+ more quick & easy recipes
+ more nutrition tips & tricks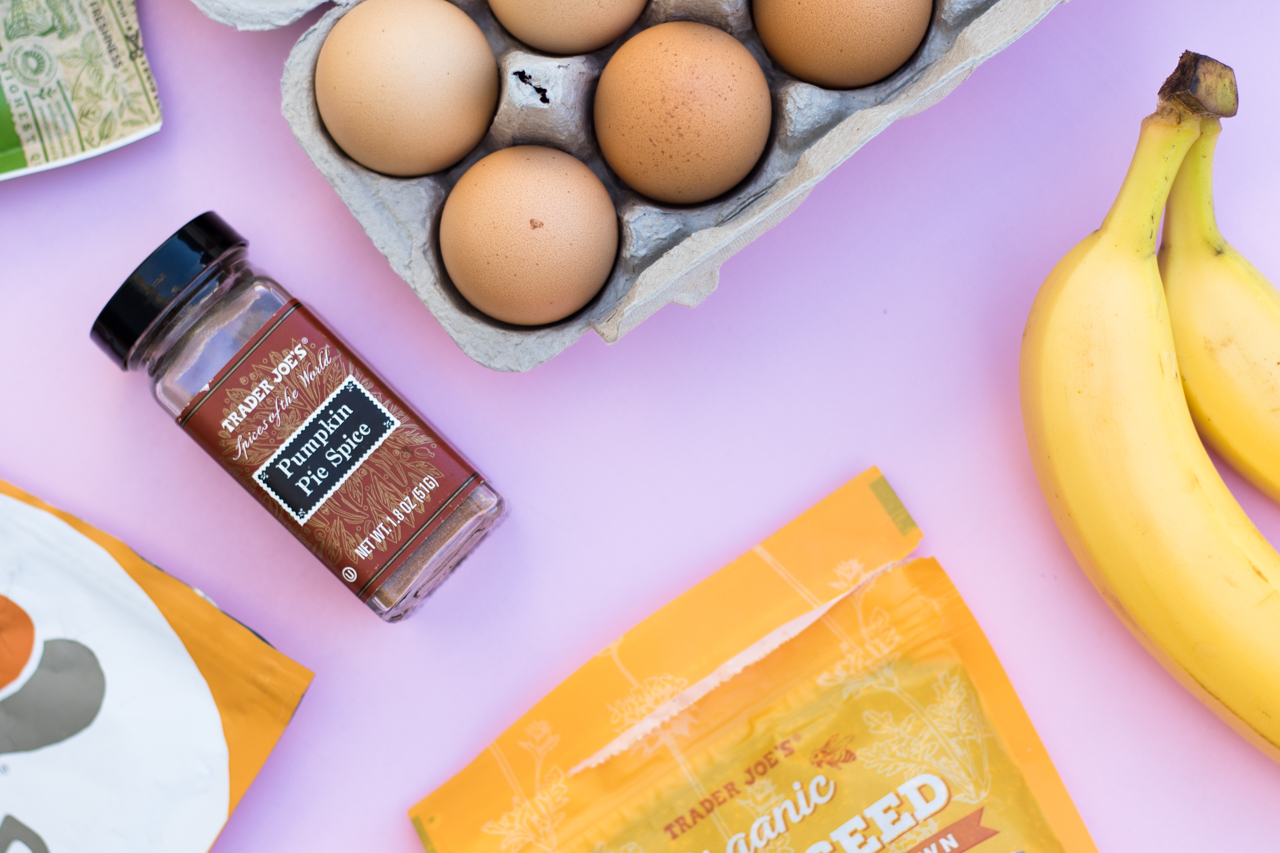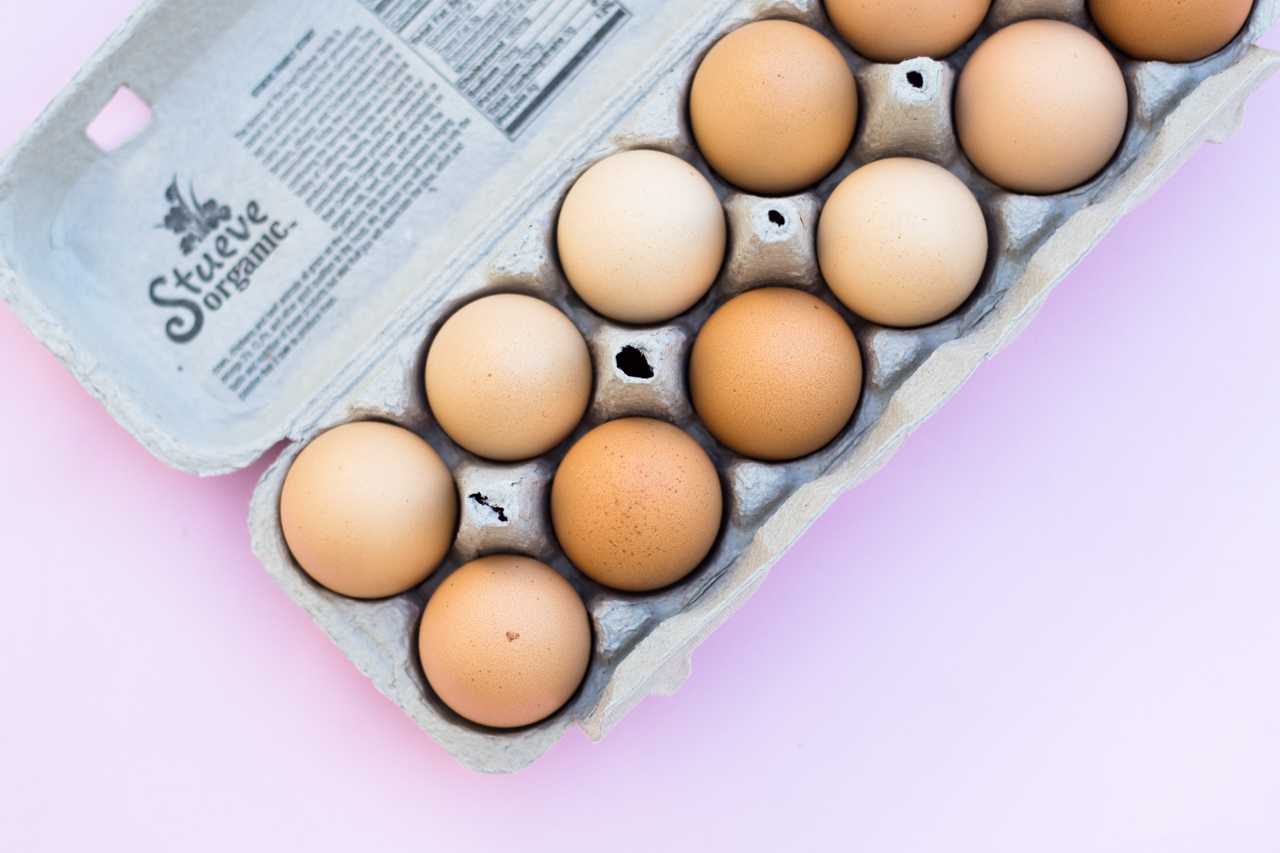 Let's get crackin':