JOYFETTI Playlist: Loved
02.13.2016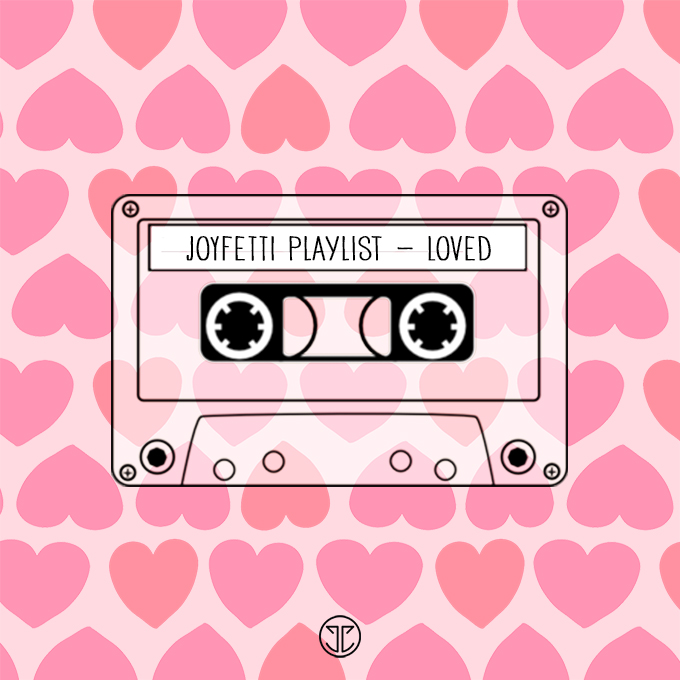 Hi Loves!!!
Happy (almost) Valentine's Day!
Hopefully you're enjoying some yummy cocktails, chocolates, and sun today. It's SO warm here in the Bay Area—I LOVE IT!
I'm gearing up for Valentine's Day tomorrow, which always feels like a 2-day endeavor (LOL), so I can have a relaxing day tomorrow. ; )
BTW, I have a sweet lil recipe to share with you later today so stay tuned for that!
BUT! In the meantime, I'm so excited to share this new JOYFETTI playlist with you. We have our Happy, Carefree, Motivated, and Determined playlists, but for Valentine's Day weekend I have a very special playlist for you:
(Listen on SPOTIFY)
So perfect, right?
This playlist has all the right songs for the weekend, regardless of how you spend it. I've always loved this holiday because come on… Everything is pink (my fav color LOL), so, what's not to love? But all joking aside, it's a day to celebrate any & all types of love.
So, cheers to you!
XO! Love Always,
Bita