JOYFETTI Halloween candy board
10.31.2020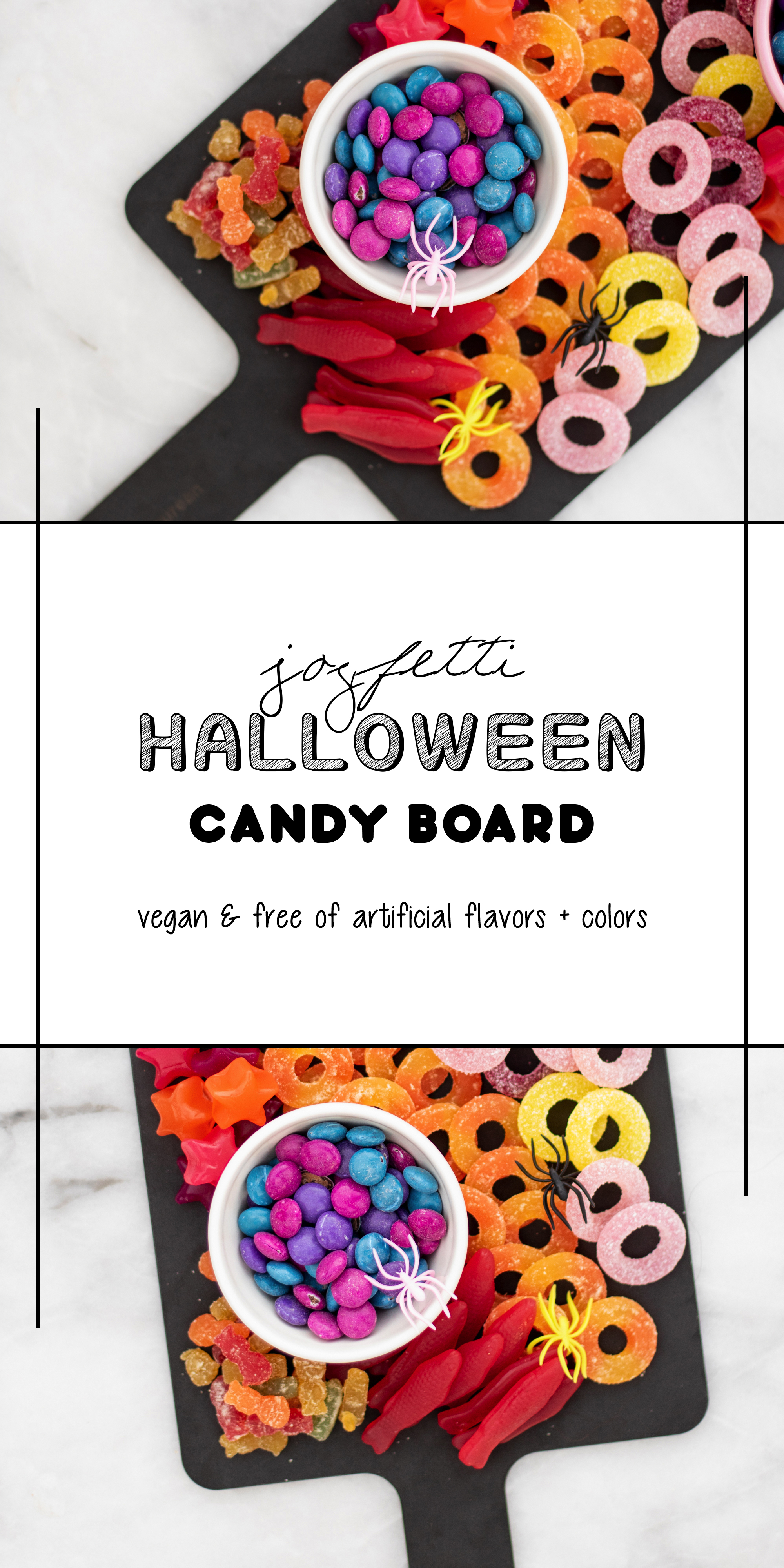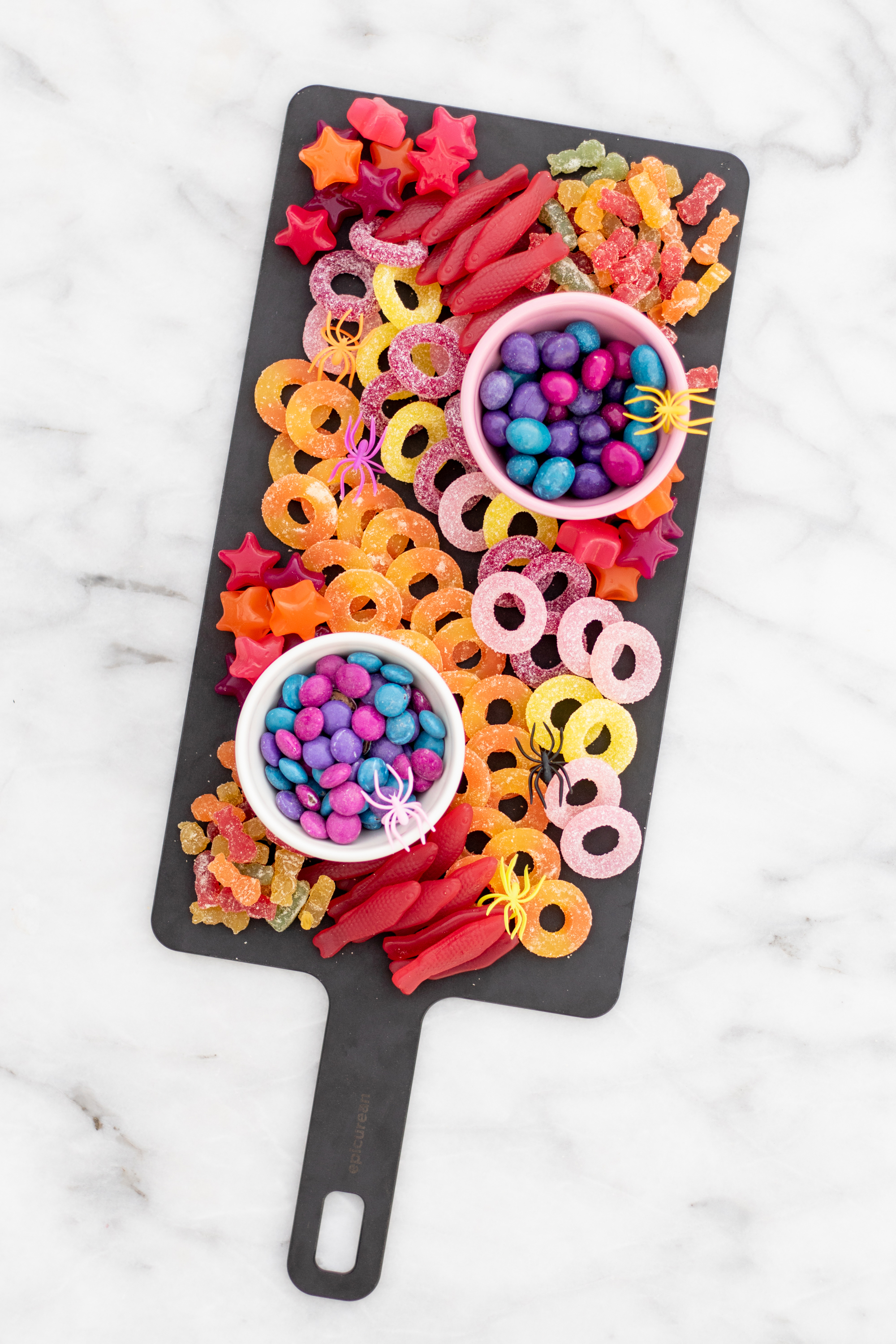 One of the first things I knew I wanted to make for Halloween this year was a CANDY BOARD! SO FUN!
It's all vegan & free of artificial flavors & colors. We've got sweet, sour, & chocolate candies—YUM!
I used this black, slate Epicurean board (I love Epicurean cutting boards) to make the candy & the colors really POP. I also added these colorful spider rings to make it feel extra Halloweeny.
I included these yummy, fiber-filled gummies & a bunch of other faves.
Here are all the candies I used:
I use mini latte bowls to give the board dimension & height, & to hold the chocolate candies—so they don't roll away!
This was my first time making a candy board—or any board, & I wad super happy with the result!
You can whip this up at home super quickly. It's so fun to make & enjoy : )
You can watch me making it here on TikTok & IG Reels. If you make one, share a photo or video & tag me (@JOYFETTI) so I can take a look. I'd love to see!!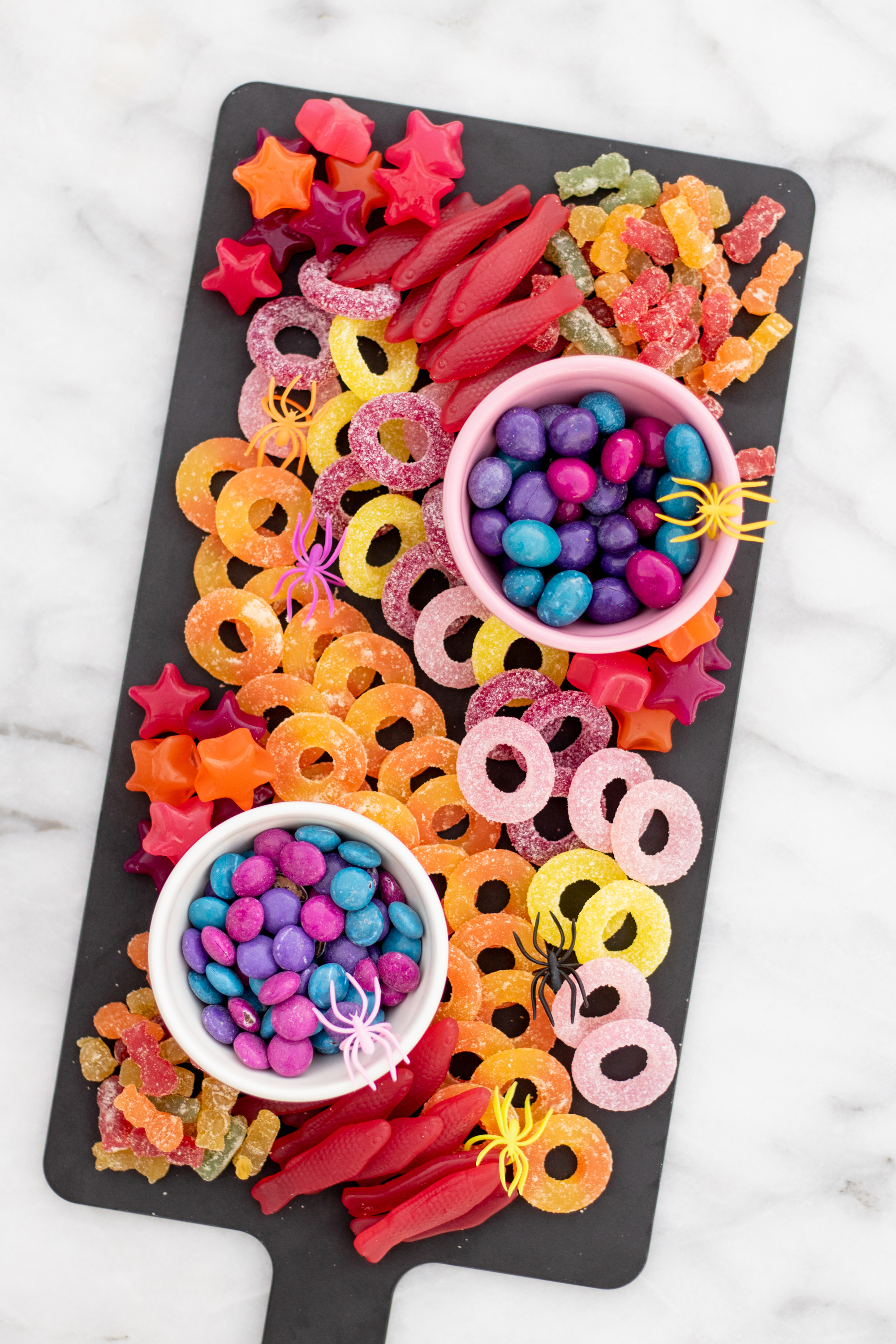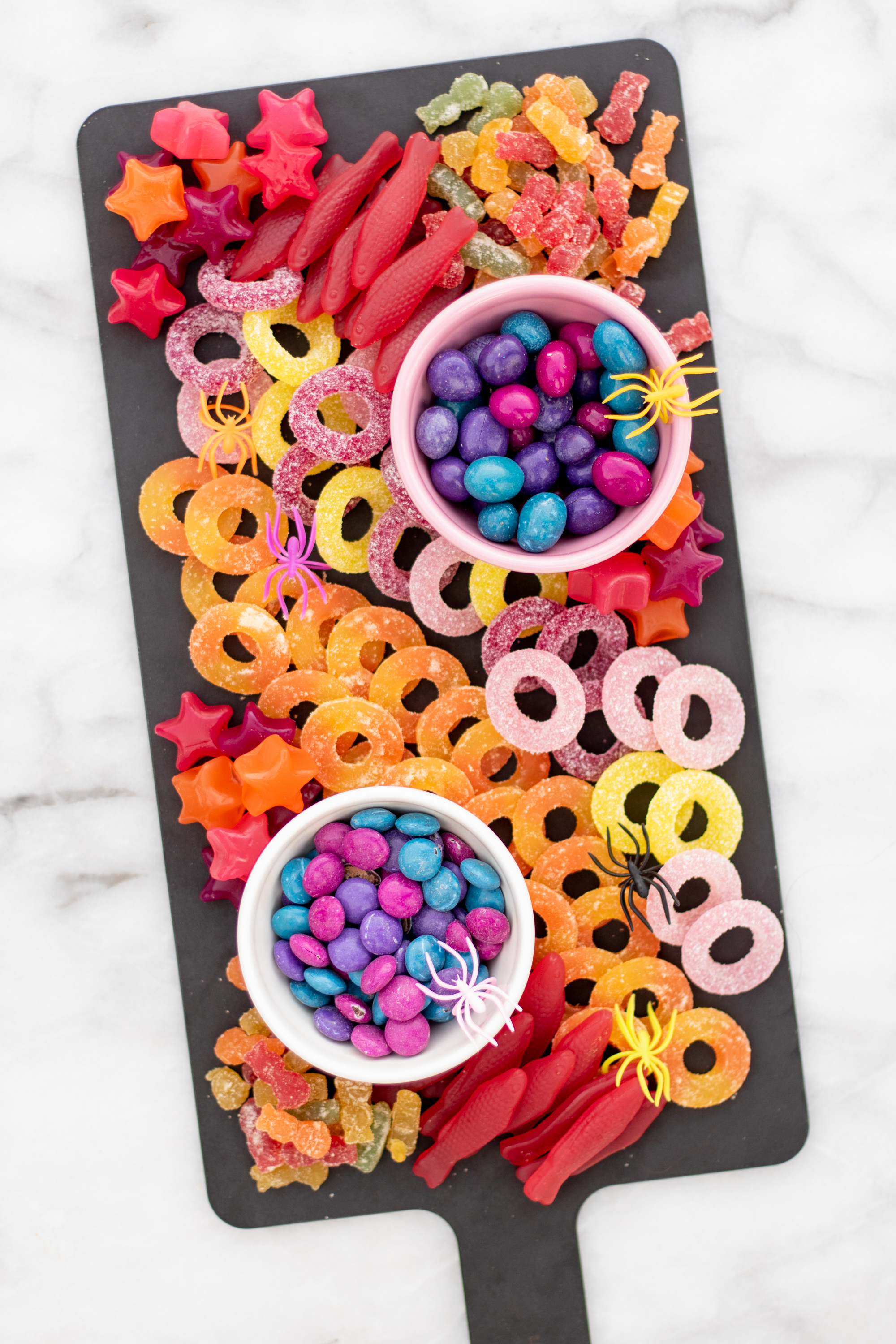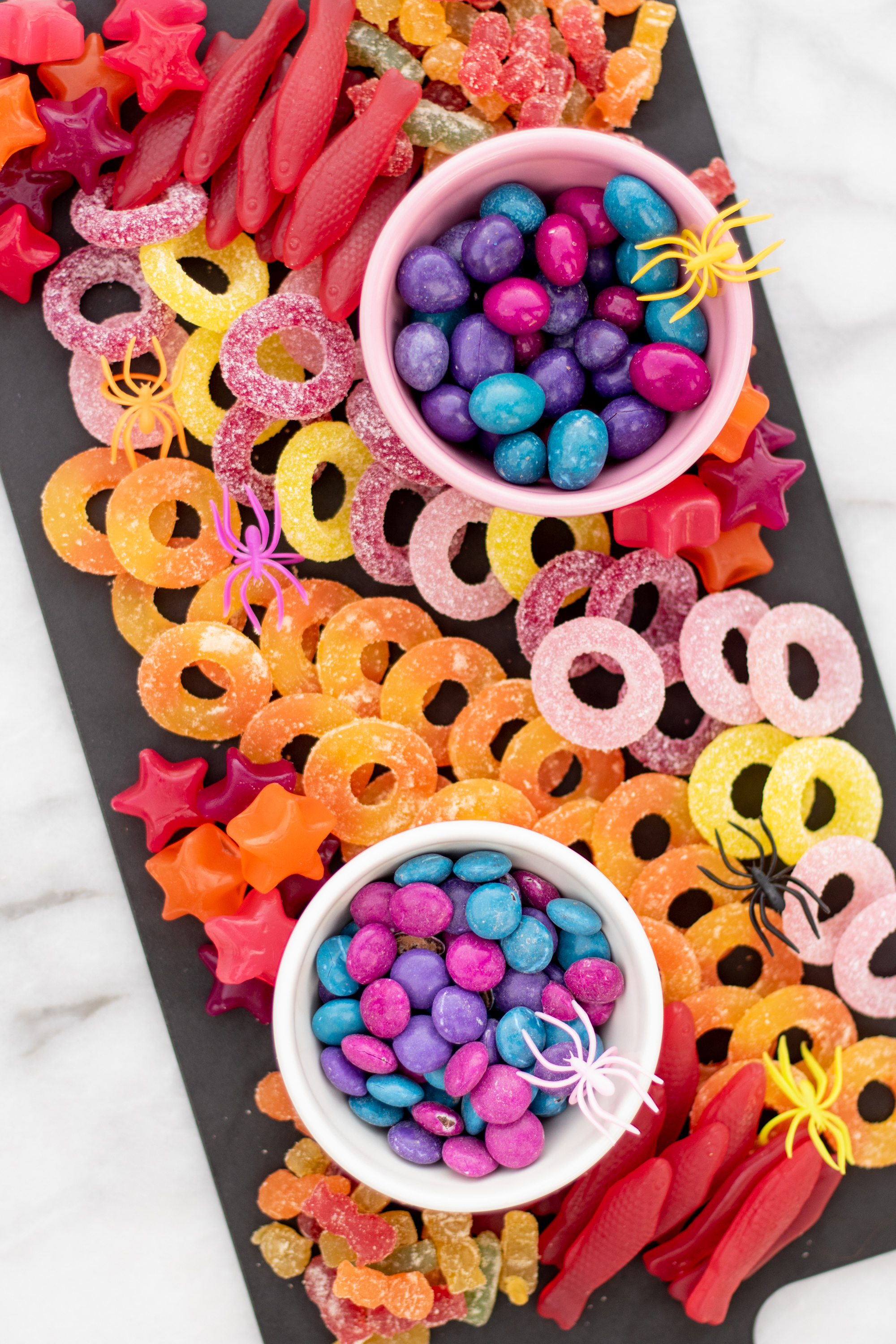 I'm planning to recreate it tonight for our niece & nephew while we carve pumpkins with them outside. Since they're not trick-or-treating this year because of the pandemic, I thought it'd be especially fun to make a candy board for them to enjoy!
We enjoyed it too! : )
Oh & side note—this board is SUPER sturdy & easy to carry around even with all this candy on top of it. The candy stayed in place even as I was walking around with the board, holding the handle. I really love it!
Okay, stay tuned… I'm sharing a snack tray next, which is PERFECT for Halloween movie night. Fun!
Happy Halloween! Stay safe & enjoy : )
<3,
Bita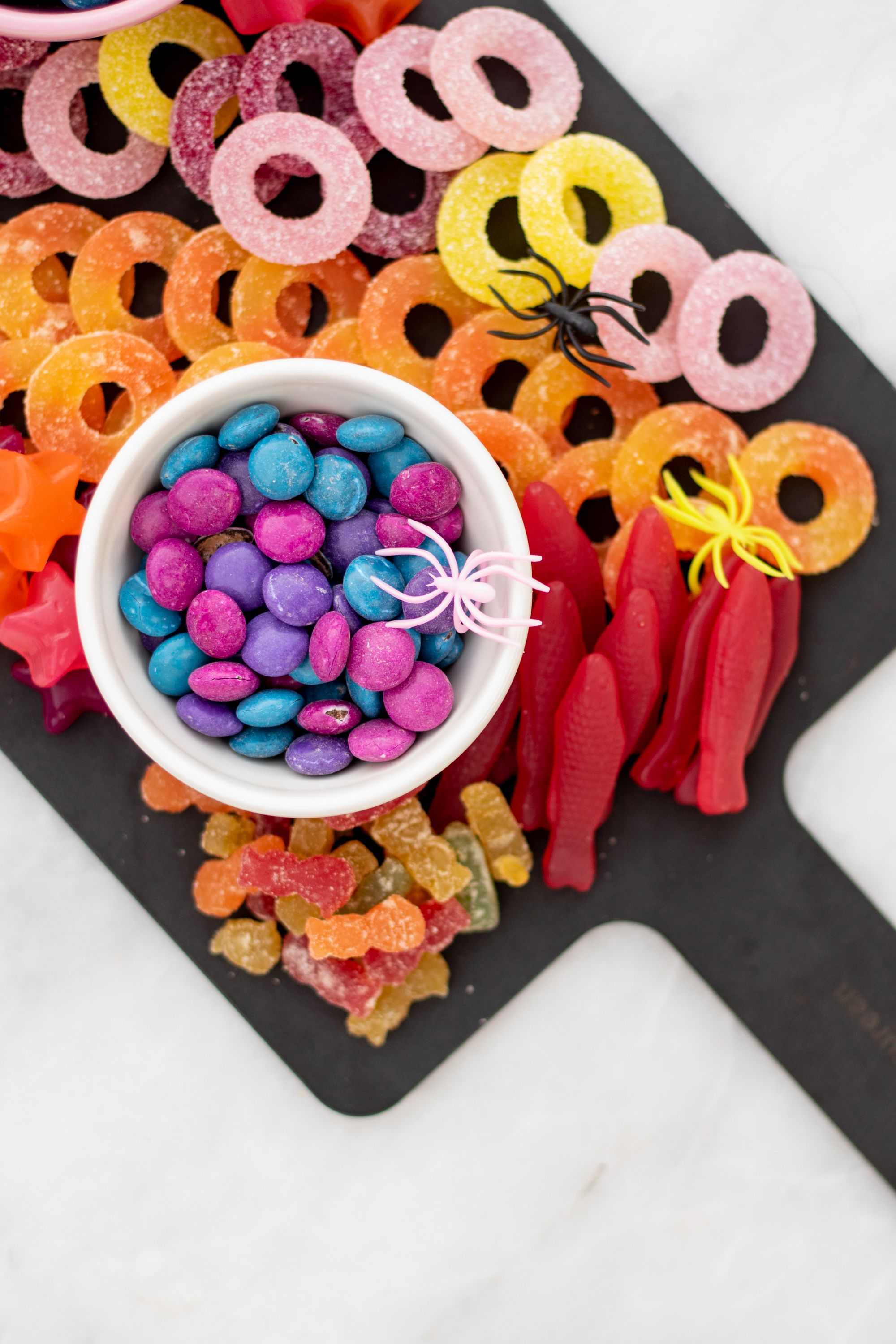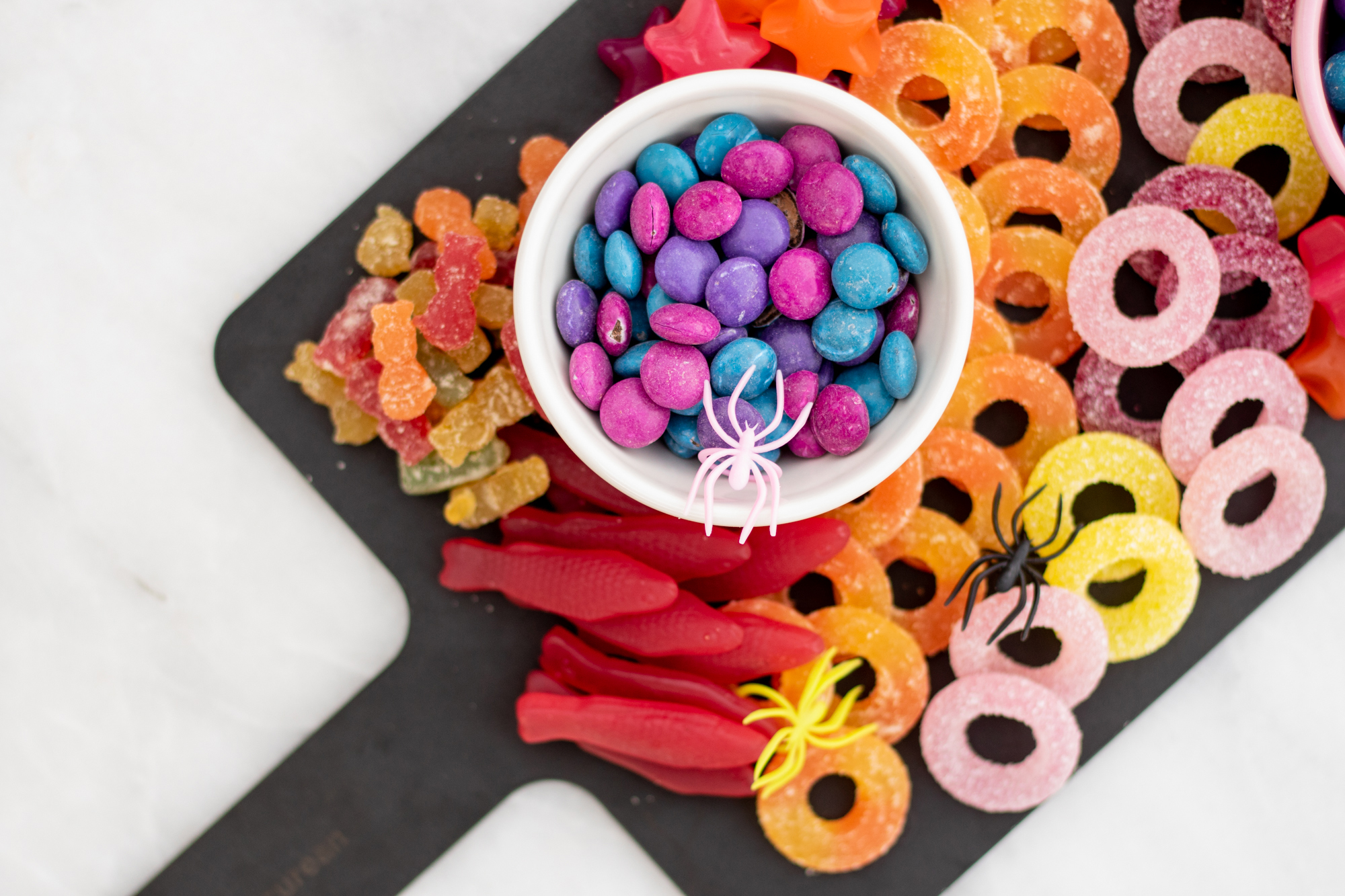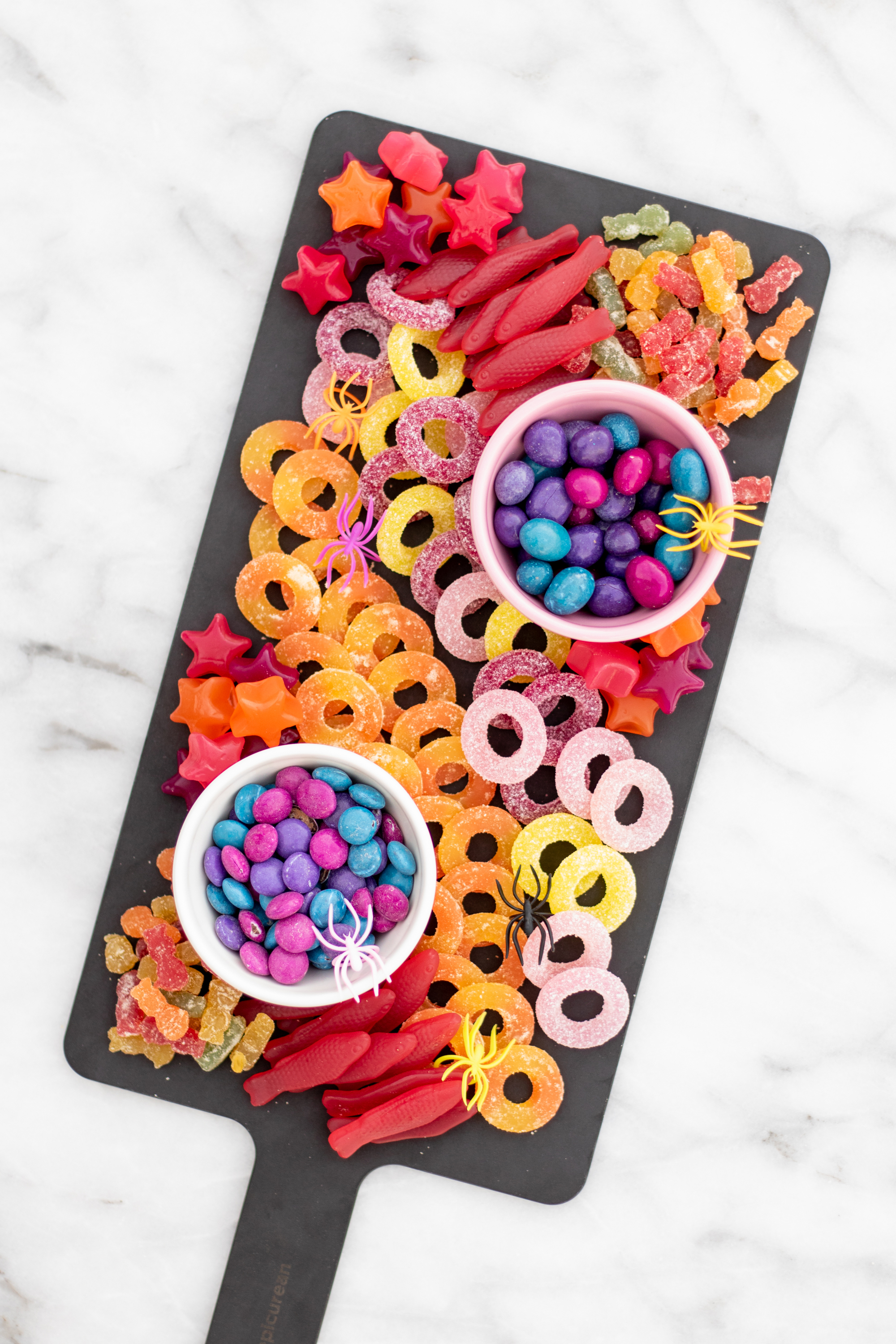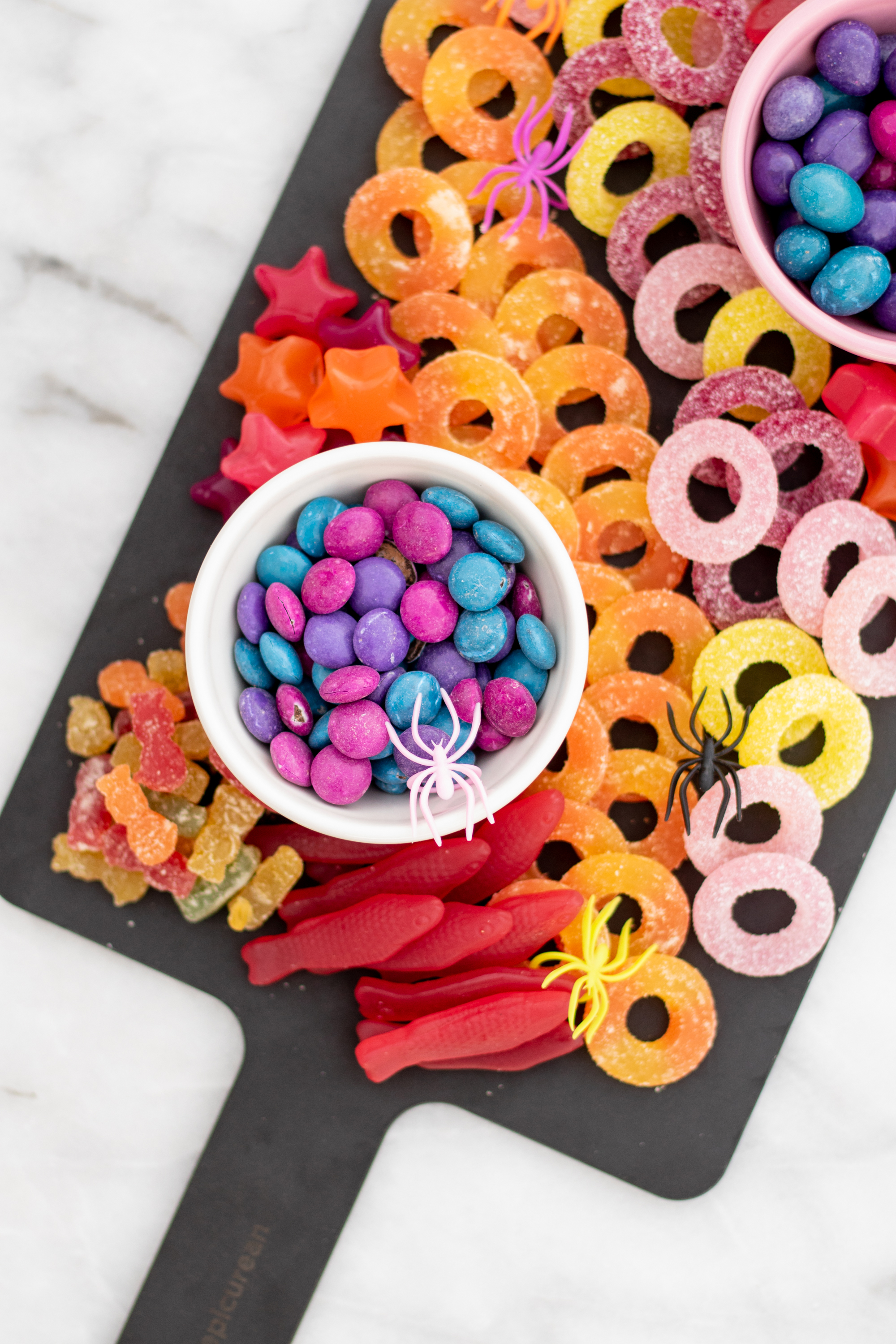 Delicious vegan candies: