Vegan, high-fiber candy that's SO delicious!
07.09.2020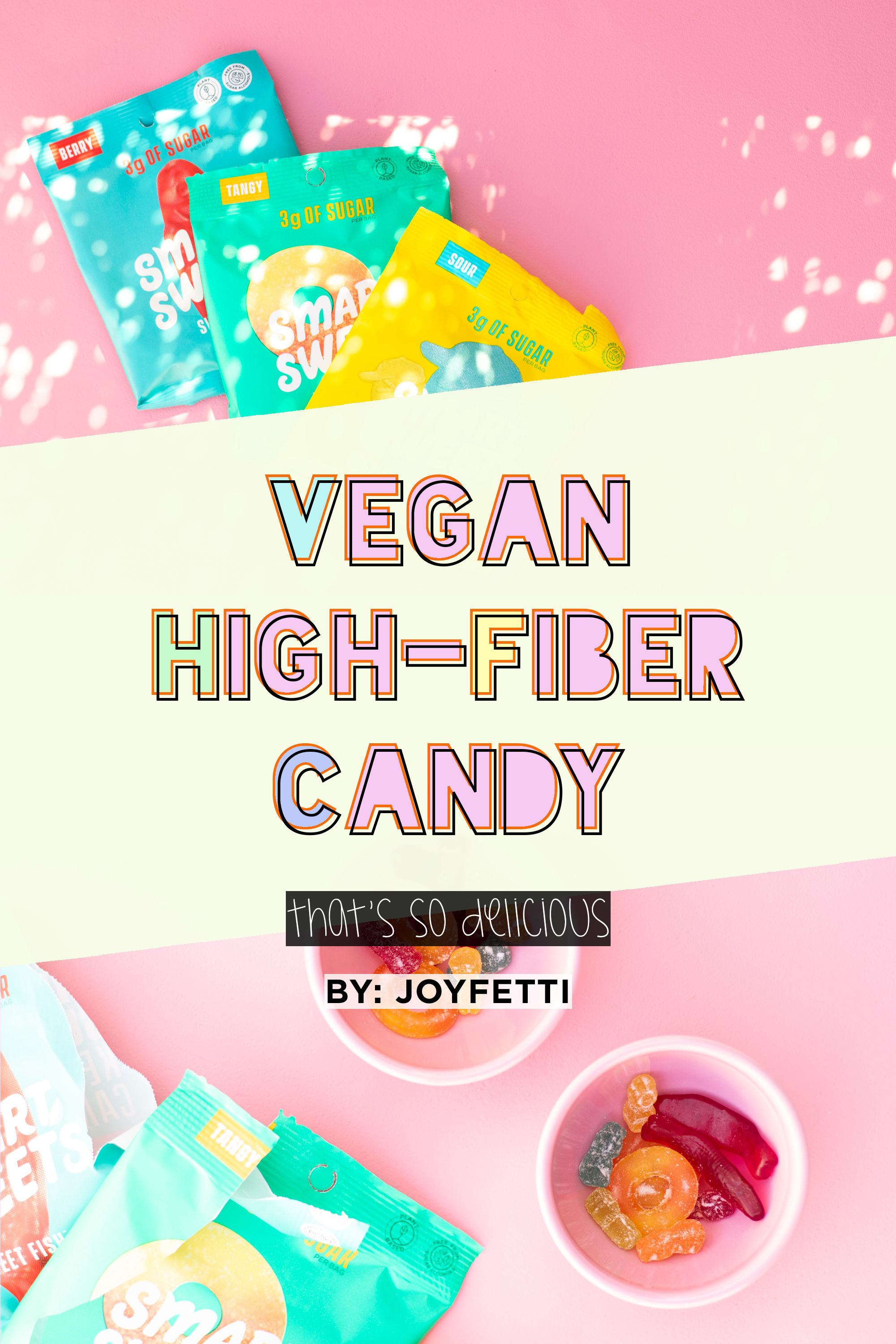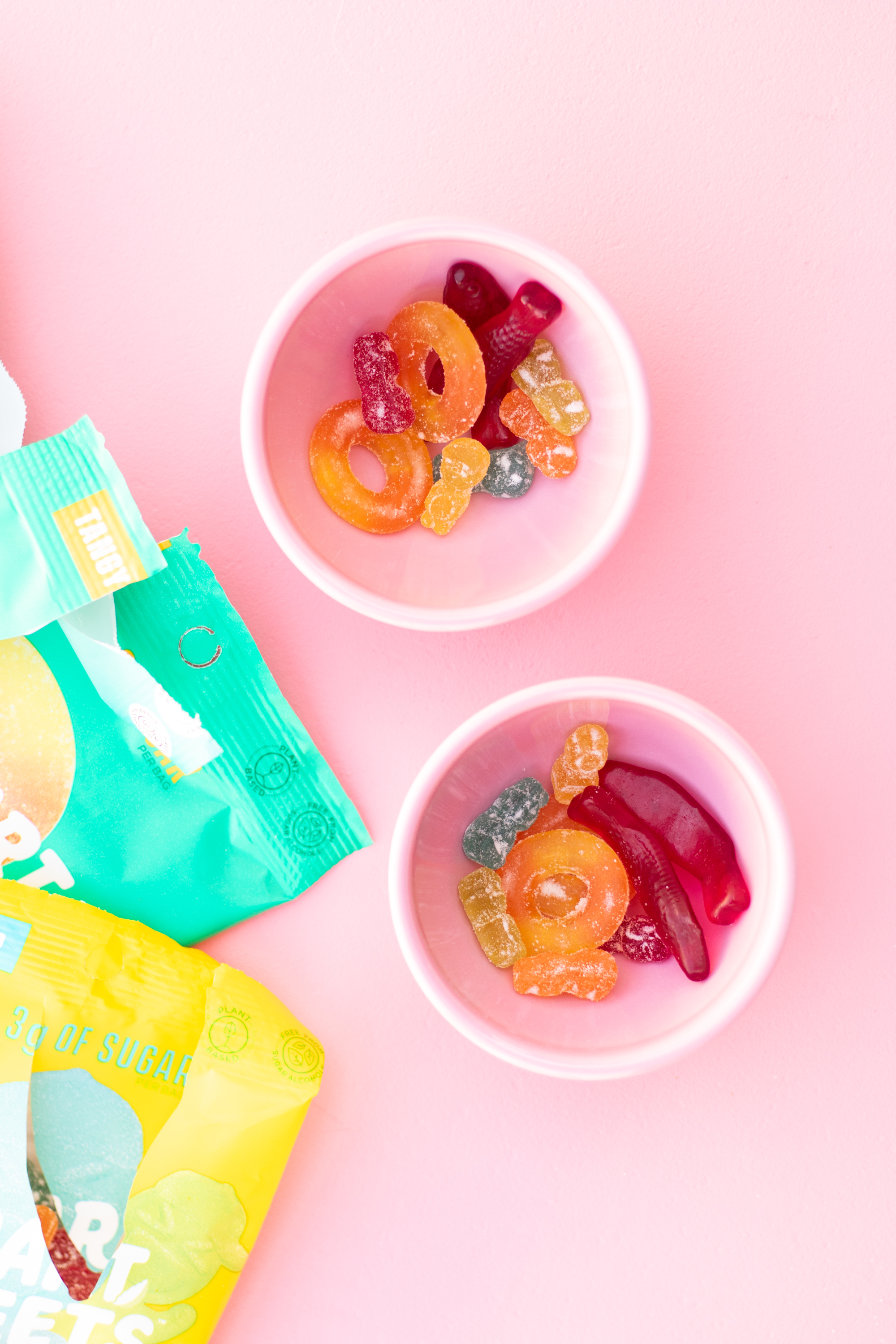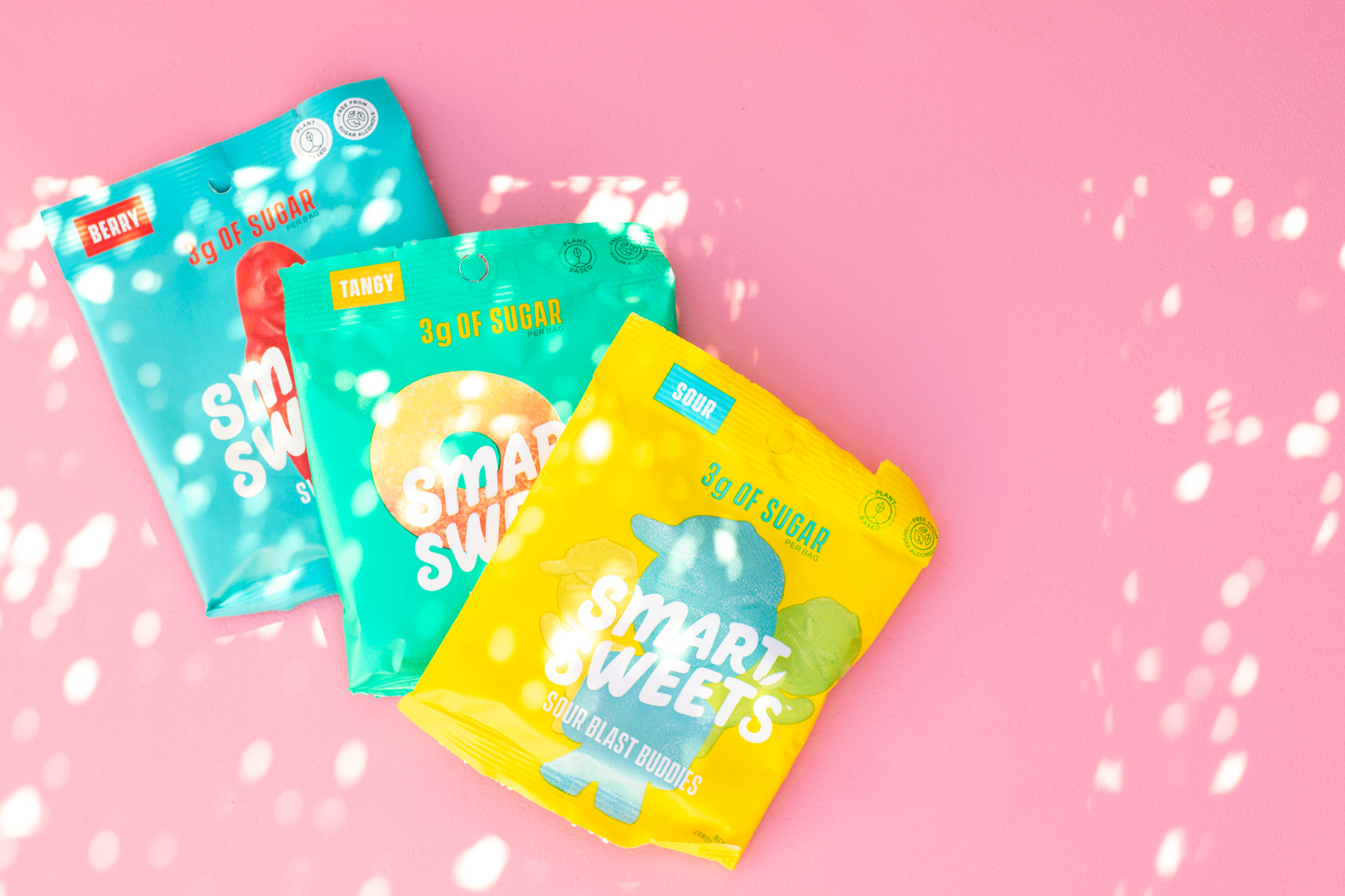 Have you tried SmartSweets?
I've tried all their vegan gummy candies & LOVE THEM ALL!
I was a little hesitant with the peach rings at first, but now I'm OBSESSED with them! They're sour & remind me sooo much of those classic peach rings—you know the ones I'm talking about?
& a lil tip ⇢ the SmartSweets candies are sooo good when you store them in the fridge.
It makes them all firm & chilled, which I love!
I think it also makes me slow down a little when I eat them… Makes me enjoy them more!
I keep ours in our fridge, & grab a couple (or more) when I want a quick, lil piece of gummy candy.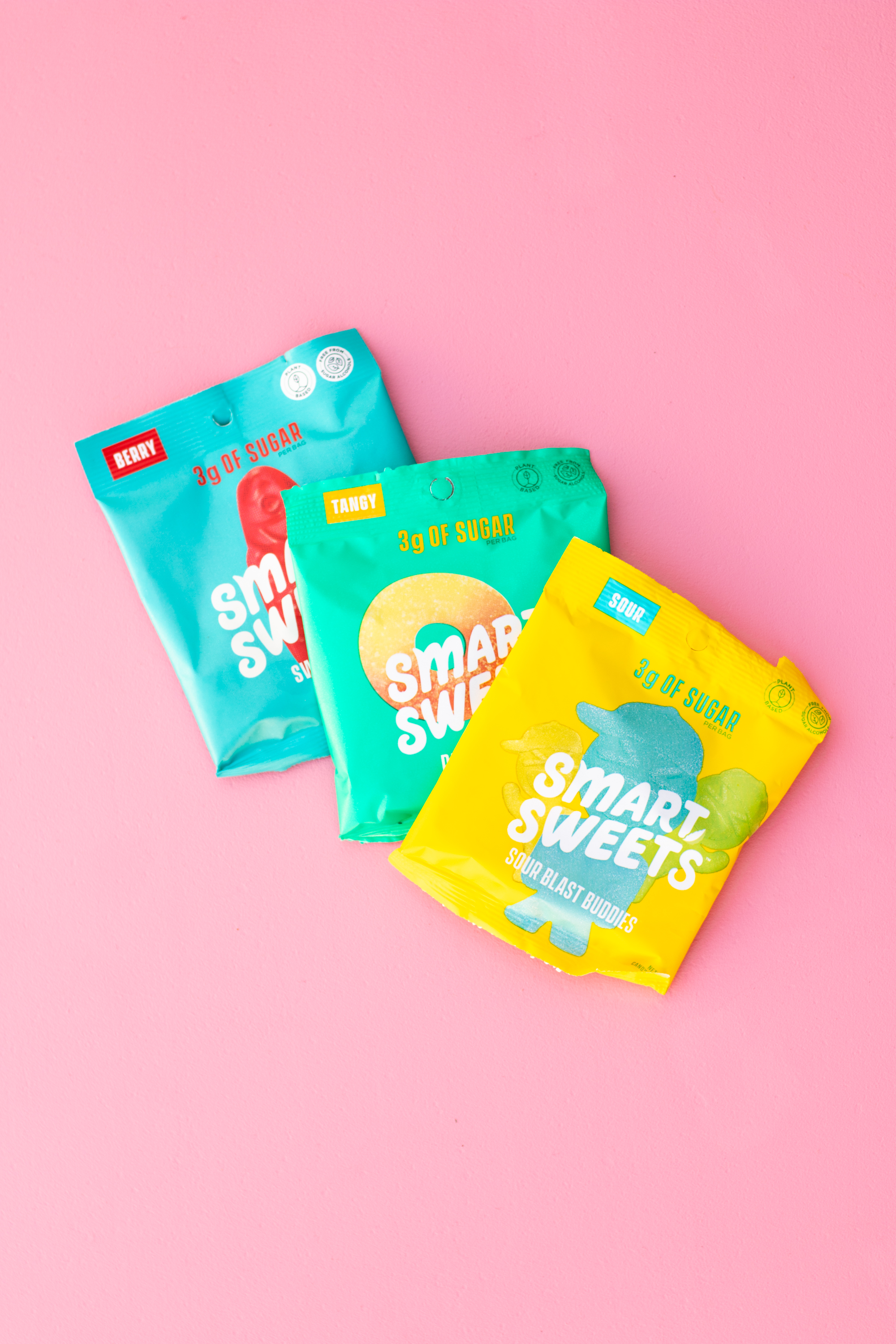 These are the 3 vegan gummies they make right now:
peach rings
sweet fish
sour buddies
The peach rings are like those classic peach rings… The sweet fish remind me of Swedish Fish, & the sour buddies remind me of Sour Patch Kids…
But here's the thing… THEY'RE SO MUCH BETTER!!
Unlike the candies they remind me of, these SmartSweets are free of artificial colors, artificial flavors, & talking about these vegan flavors specifically—they're also free of any animal products, like gelatin.
A vegan candy that tastes amazing & isn't full of icky ingredients? YES, PLEASE!
& bonus: they're full of fiber, too.
Fun, right?!
SmartSweets makes non-vegan candy too, so make sure you check the package before you buy them. These 3 are all vegan!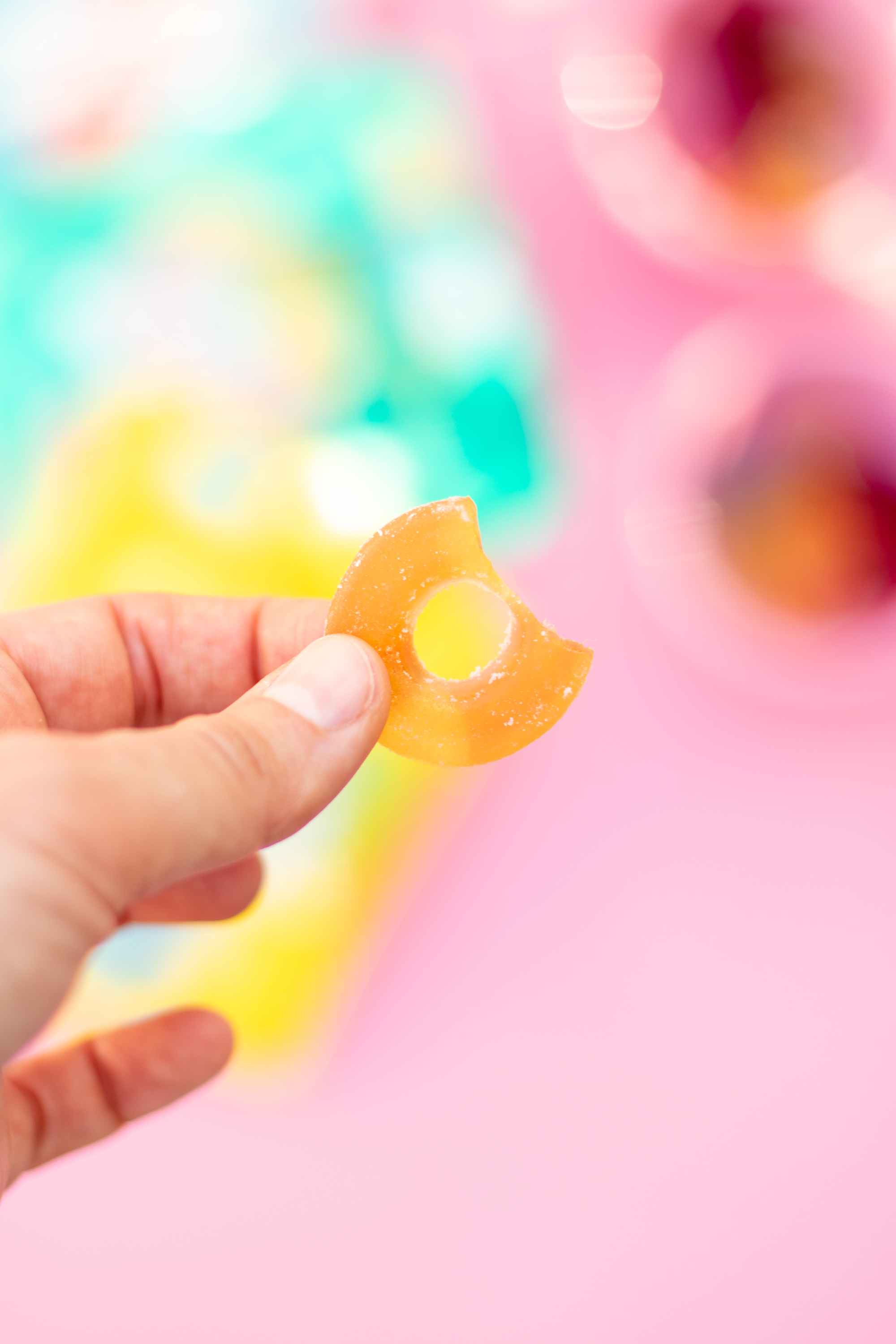 Our niece & nephew who are 12 are OBSESSED with them too! They're kid-approved ; )
I was picking them up from school once a week last year & bringing them back to our place for a few hours. Some days I'd put together a mini latte bowl for each of them with a few pieces of each gummy like in these pics, or I'd add a couple pieces on top of their vegan ice cream, which they loved! (If you're looking for a vegan ice cream, try Vixen—it's what we have at home. It's delish!!)
We've had tons of friends & family try these gummies & they're a BIG HIT! I take them to gatherings & potlucks with us, & I've included them in a bunch of gifts & packages for friends & family, which is fun—their packaging is perfect for adding a fun pop of color (& sweet treat!) to a gift or basket.
I've also taken them to the movies with us. Love them for a movie night-in, too!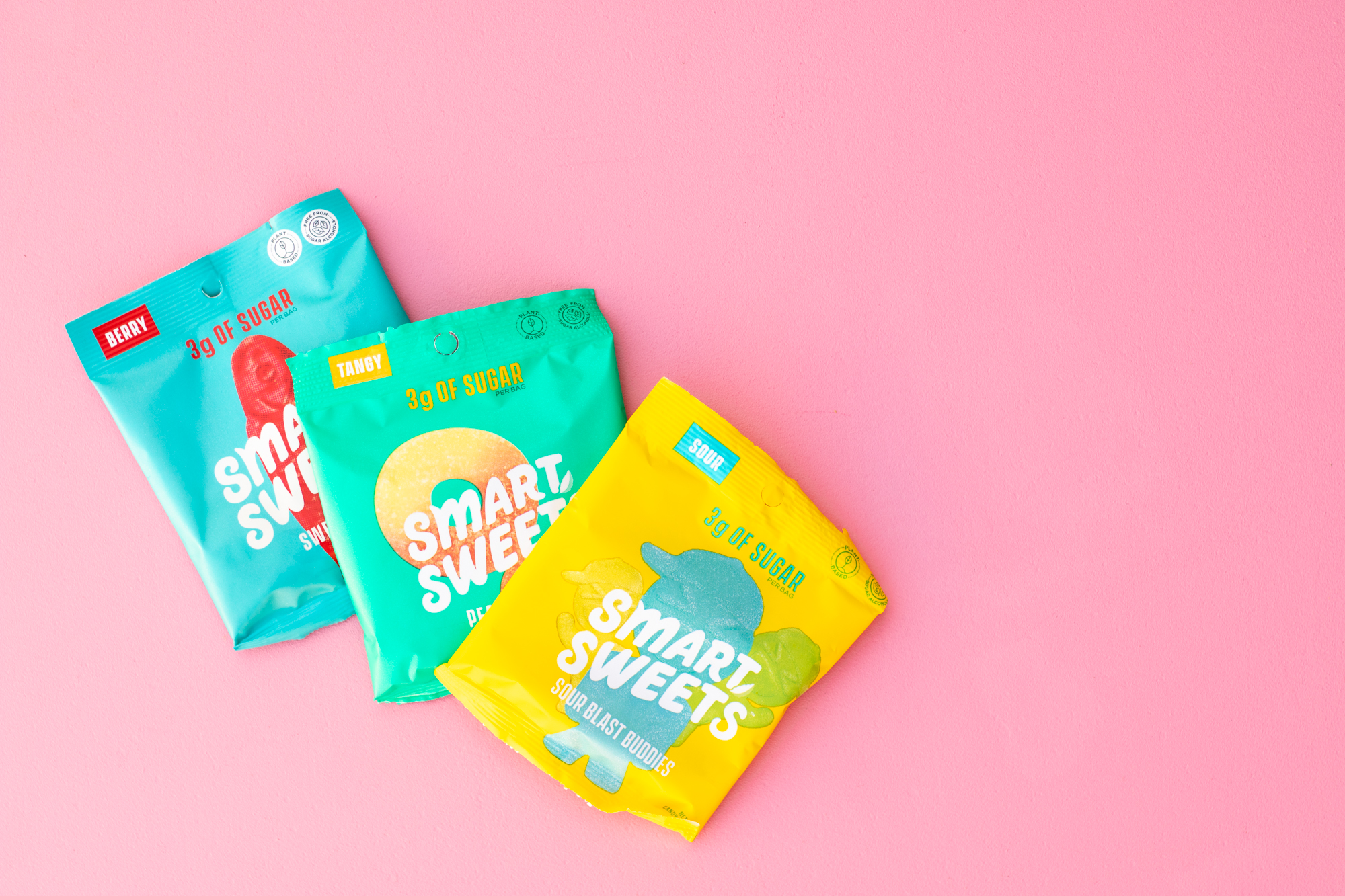 If you try them, lmk which ones are your favorite. The peach rings have been my go-to lately—from the fridge, of course ; ) I loveee them chilled!
The Whole Foods near us started carrying these flavors in this larger 5.3 oz size recently, & they're resealable, which is perfect for keeping them in the fridge—I can enjoy a couple at a time & then reseal them after.
P.S. SmartSweets also launched their new Sweet Chews, which are these plant-based fruit chews, back in April so I'm keeping an eye out for them in the store so I can try them soon! LMK if you try them, how you like them.
Okay, I'm off to watch Marvel's The Avengers & have some peach rings from the fridge : ) YUM!
Chat soon!
<3,
Bita
Cute mini bowls for ice cream, candy, & nuts: