Sluggishness sucks—here's how to avoid it
10.12.2017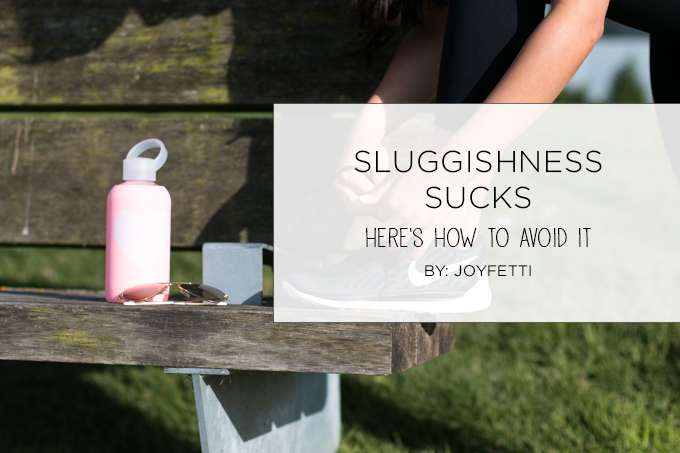 You know that feeling when you're awake but you don't feel fully awake?
It's kind of hard to explain.
It's kind of like this weird, in-between state where your body's up but your mind & eyes are still half asleep.
Either you totally get me, or you're thinking I'm completely nuts… LOL. Either way, I'm sure we've all felt sluggish at one time or another, right?
I use to wake up feeling this way, way more than I would've liked, so I tried different tactics to avoid the feeling. In my opinion, it's way better to try to prevent it than to try to get rid of it, because getting rid of it is much harder.
Here's what works for me:
Quick ways to avoid sluggishness during the day:
This is key. For me this means drinking a glass of water first thing in the morning & having a nutritious breakfast (for energy). The past few weeks, I've also been having cold brew coffee with almond milk. I love starting my day with a morning workout, but lately, I've been working out after work or during lunch instead.
Getting some fresh air & moving your body makes such a huge difference. I try to take 2 walking breaks during the day while I'm at work.
I loveeee ice rolling after I take a shower in the morning—before I put on my makeup. It wakes me up because of the iciness, & it also makes my makeup go on smoother. This is the one I use. I keep it in the freezer, & I roll it over my face & neck.
I'm OBSESSED with this mist! I put it on right after I'm done putting on makeup, & sometimes randomly throughout the day. It's super refreshing, & it gives me a little glow. My friends have noticed it too ; ) It also smells really good! I spray it over my face and sometimes on my chest. I wrote a full blog post about it here, if you want to check it out!
Drink up—chug, chug, chug (your water)
So you stay hydrated : ) I kind of make a game out of it. In the first few hours of the day, I try to drink a glass of water every hour. It's super fun going to the bathroom every 45 minutes (joke), but it's worth it. It makes me feel so much more awake. Plus, it's good for your skin & wellbeing.
If you only try one tip, try this one.
I've also noticed when I get headaches, it's usually because I didn't drink enough water. So for me, it's also a way to prevent headaches. WIN!
Pandora… Spotify… YouTube, you get it… Here are some JOYFETTI playlists if you want to check 'em out.
Flip the sticks in your diffuser or light a citrus candle
When I was in middle school, I remember this one night, I was staying up super late, studying for finals, & I laid out a bunch orange peels on my desk to help me stay awake. I read that citrus smells could do that. It worked, to a certain point. I still use this trick today, but usually with diffusers or candles ; ) I light a candle or flip the sticks in my diffuser. When you flip the sticks it makes the scent stronger, kind of like you just opened it.
If you can't light a candle at your office, or don't feel like putting a diffuser on your desk, check out these cute, mini scent pods—they're portable aromatherapy pods, & the eucalyptus scent smells amazingggg! It's relaxing and refreshing at the same time. I'm a big fan!
With that, I'm off to wash my face with grapeseed oil, shower & climb into bed. Happy (almost) FRIDAY!! : )
<3,
Bita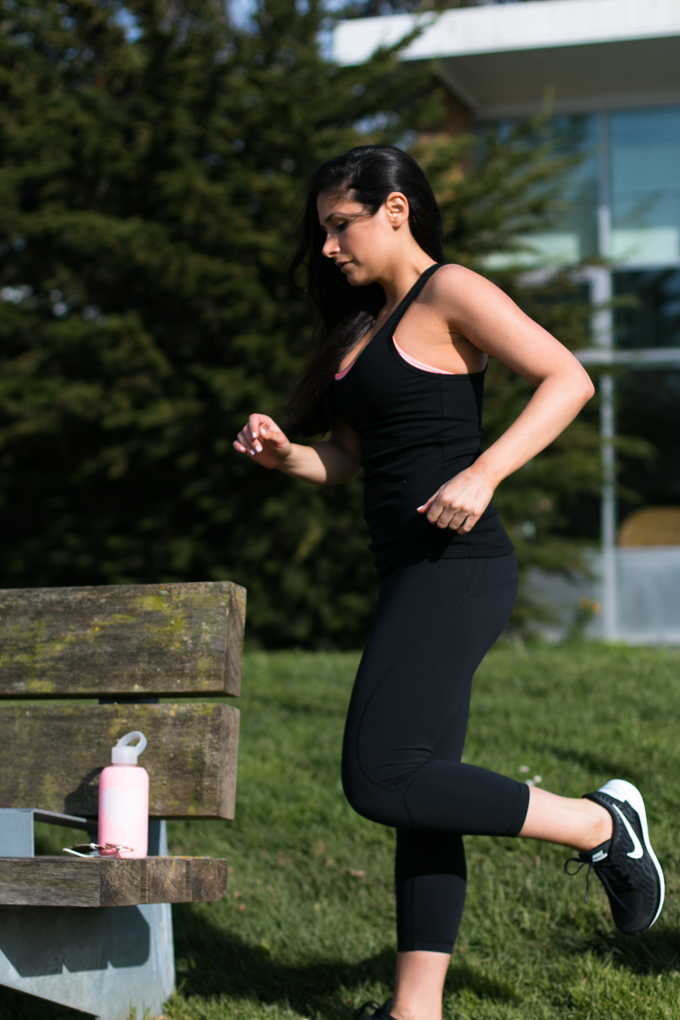 [ bkr heart water bottle (similar) ]

Start your day on the right foot:
[ PC ]