The Most INSANE, AMAZING Grapefruit Mist EVER. I'm Hooked.
05.12.2016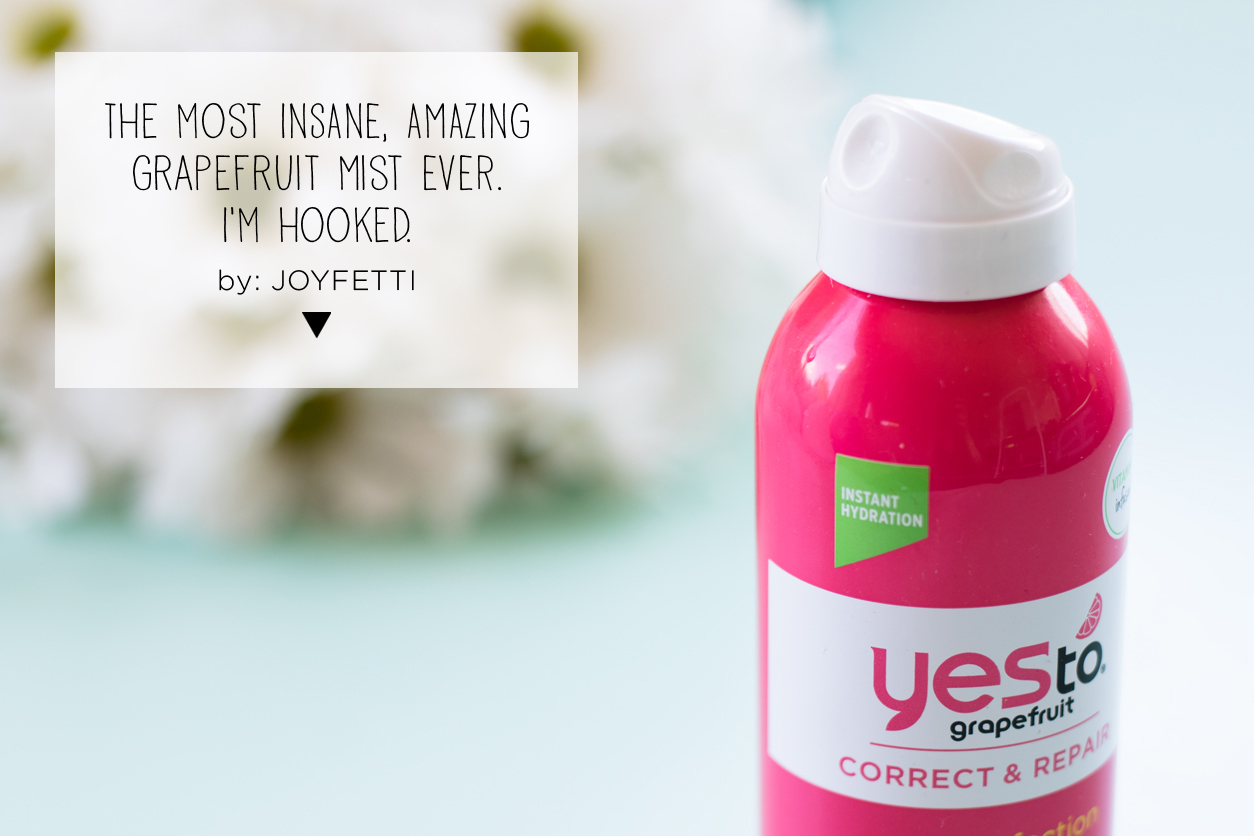 GUYS! My obsession with this product runs DEEP.
I discovered this product when my friend at Yes To gifted it to me to try, & now, I'm HOOOKED.
What is it?
Glad you asked…
Yes To Grapefruit Correct & Repair Pore Perfection Toning Mist.
Kind of a mouthful, I know… They could've just called it Grapefruit Heavenly Mist & that'd be that—because I feel so relaxed AND energized whenever I spray it over my face. It just gives me that "AAAAAAHHHH" feeling. You know? Like euphoria. It's the BEST.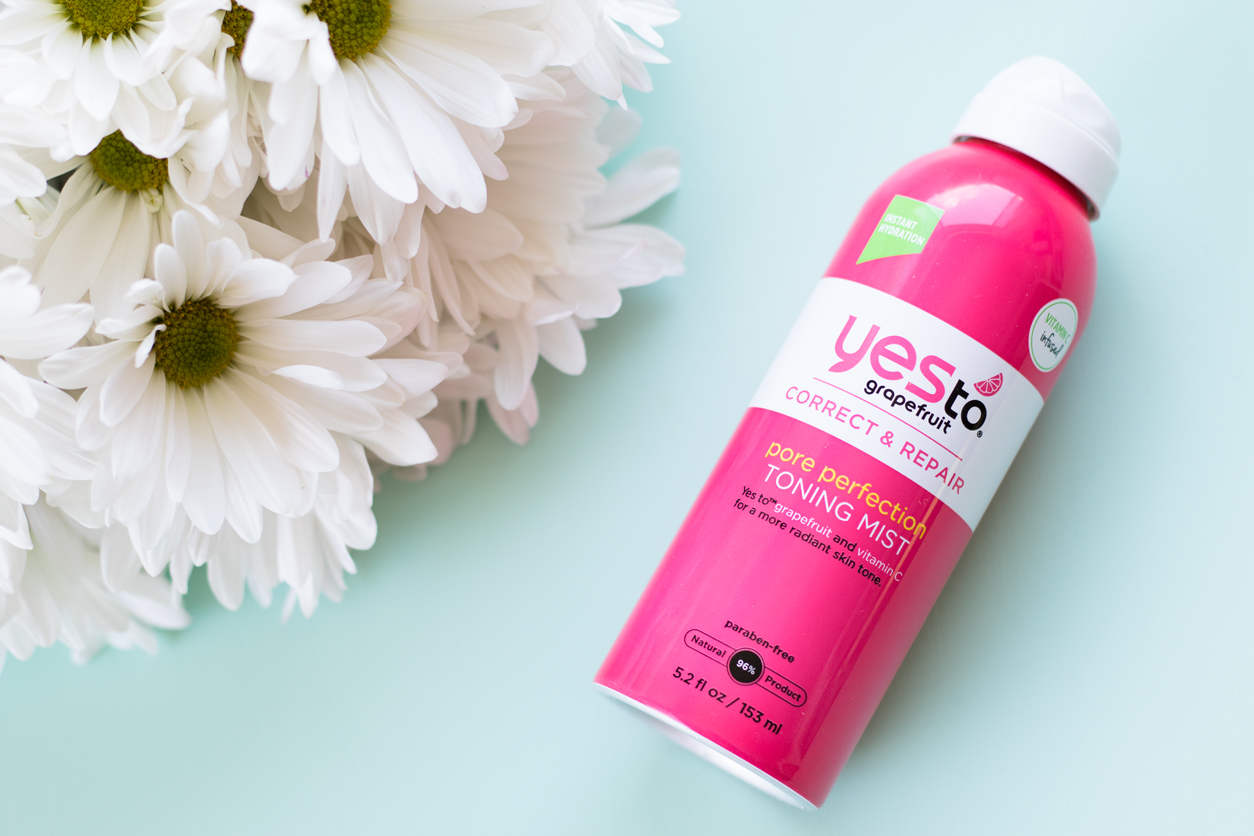 [ My fav! SO obsessed! ]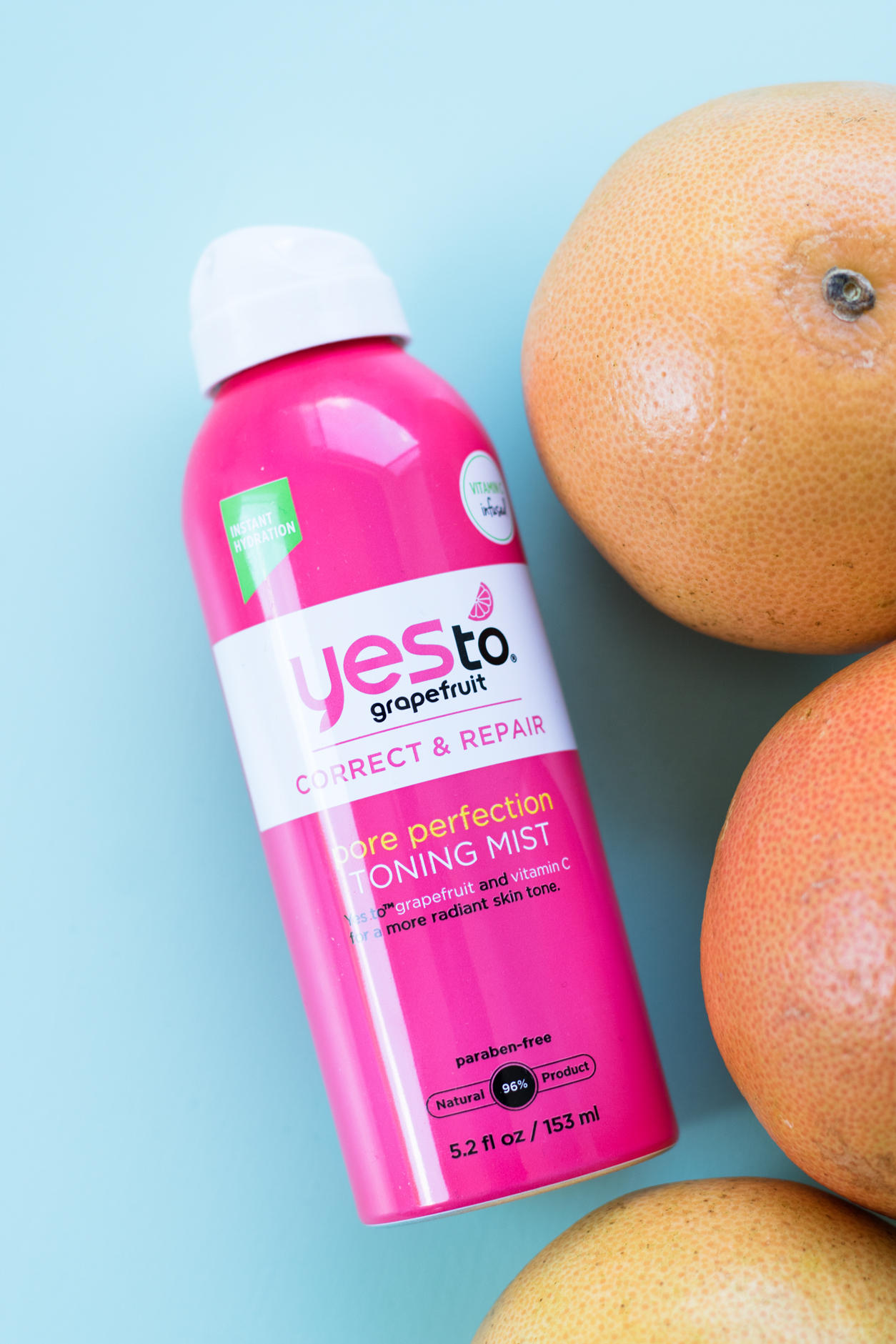 [ The grapefruit scent makes it super refreshing, which I LOVE. ]
I've been spraying it over my face every morning & a few times ( maybe more, haha, definitely more ) throughout the day for months now—never before bed because the citrus smell is super energizing.
Side note… A little tid-bit… I definitely wasn't a bookworm in middle school nor high school, so sometimes it was a struggle for me to stay up, focus, and get my homework done. Don't get me wrong, I loved learning ( & still do ) but if a class didn't spark my interest, I was in trouble. So, I did some research and found citrus smells are a good way to stay up & stay energized… So here's what I use to do ⇢ I use to peel oranges, tangerines, whatever I could find in the kitchen, and placed the peels alllll over my desk. LOL. It was beautiful… ; ) This mist kind of reminds me of those memories in the BEST WAY POSSIBLE.
Anyways… Since I'm clearly addicted to this mist, I obviously packed it in my suitcase for Dominican Republic ( we went to Punta Cana for 5 days last week ), & shared it with my friends, of course!
I used the mist every morning & throughout the day, especially when I needed to rally for dinner ( because a full day of drinking at the pool & beach can get really tiring, you know? ; ) )
The mist is also super refreshing because it's infused with vitamin C & gives you a quick jolt of hydration for your skin—which is super necessary in DR. It was HOT!
If you guys haven't tried it yet, DEFINITELY go to your nearest Target, Walgreens, etc & pick it up, or you can buy it online, here. Easy peasy.
If you've tried it, weigh in—should it be called Grapefruit Heavenly Mist? Yes or yes? ; )
XO! Chat soon!
<3,
Bita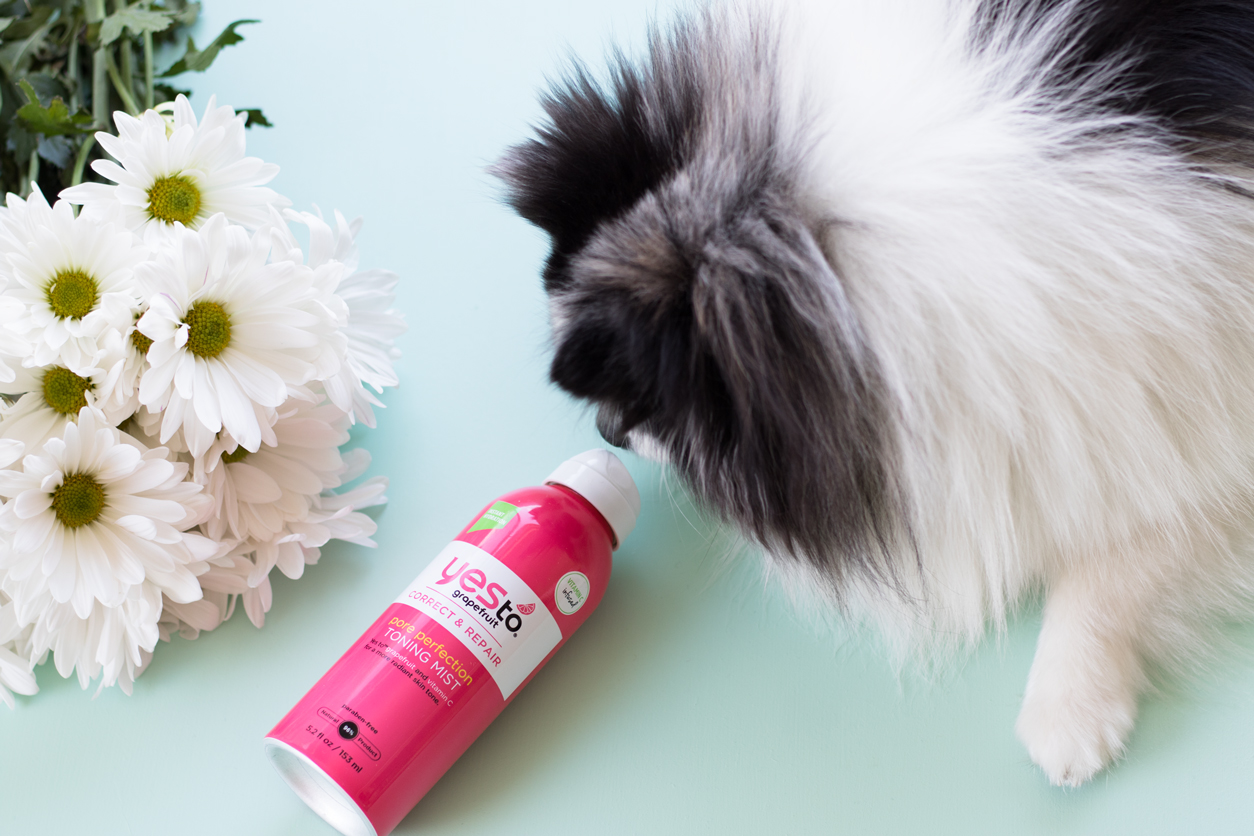 [ Minty has to get in every shoot. My little star—she loves the limelight. ; ) ]
More Yes To Grapefruit Products: