My go-to almond milk
02.04.2020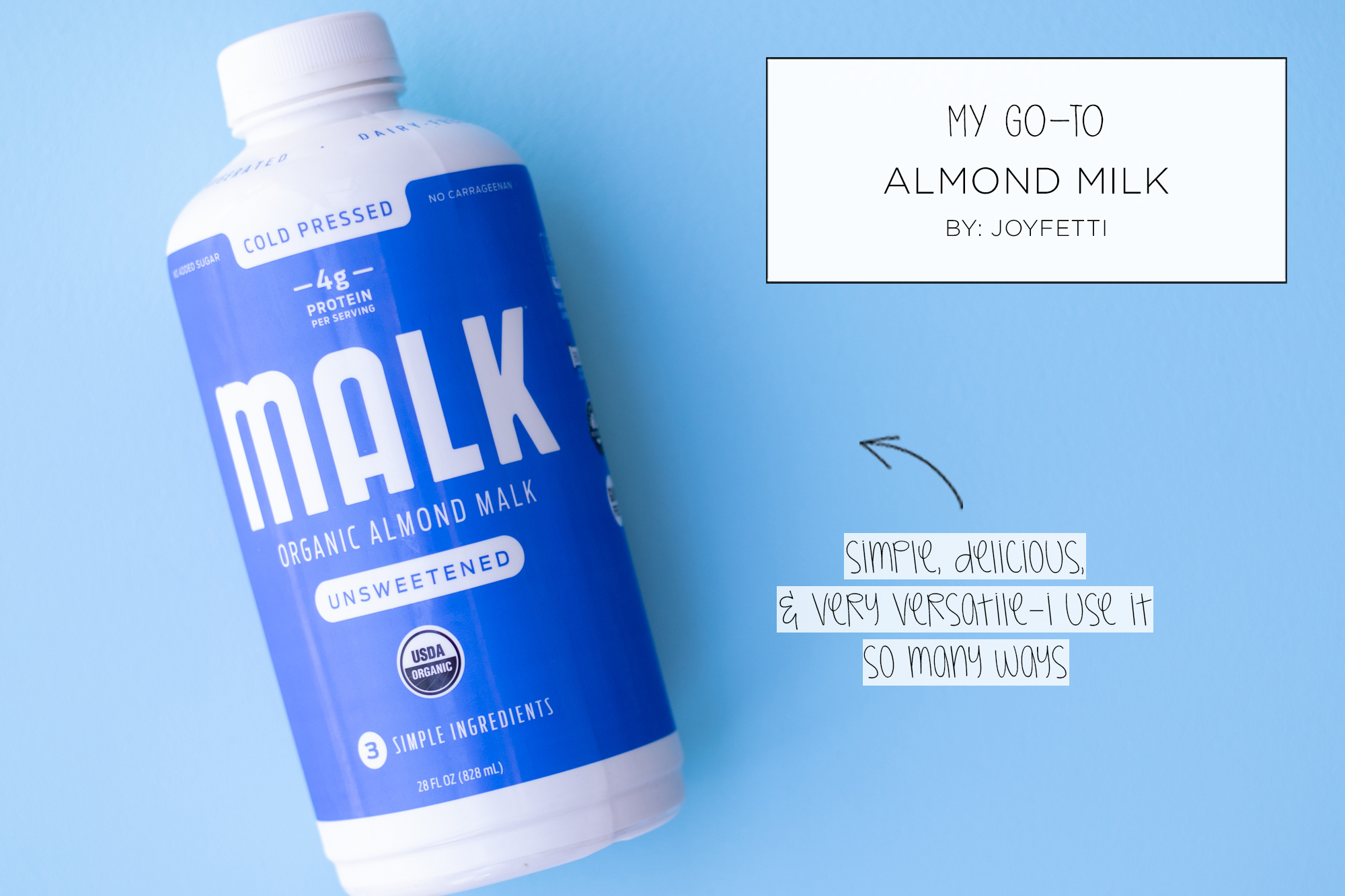 This almond milk is so good, it deserves its own blog post.
If you've already heard of MALK, you probably know it contains very simple & minimal ingredients.
The Unsweetened Almond MALK has only 3 ingredients: filtered water, organic sprouted almonds, Himalayan salt.
That's it. No gums, no carrageenan, & no yucky additives or fillers.
It's simple & tastes amazing! & it's organic.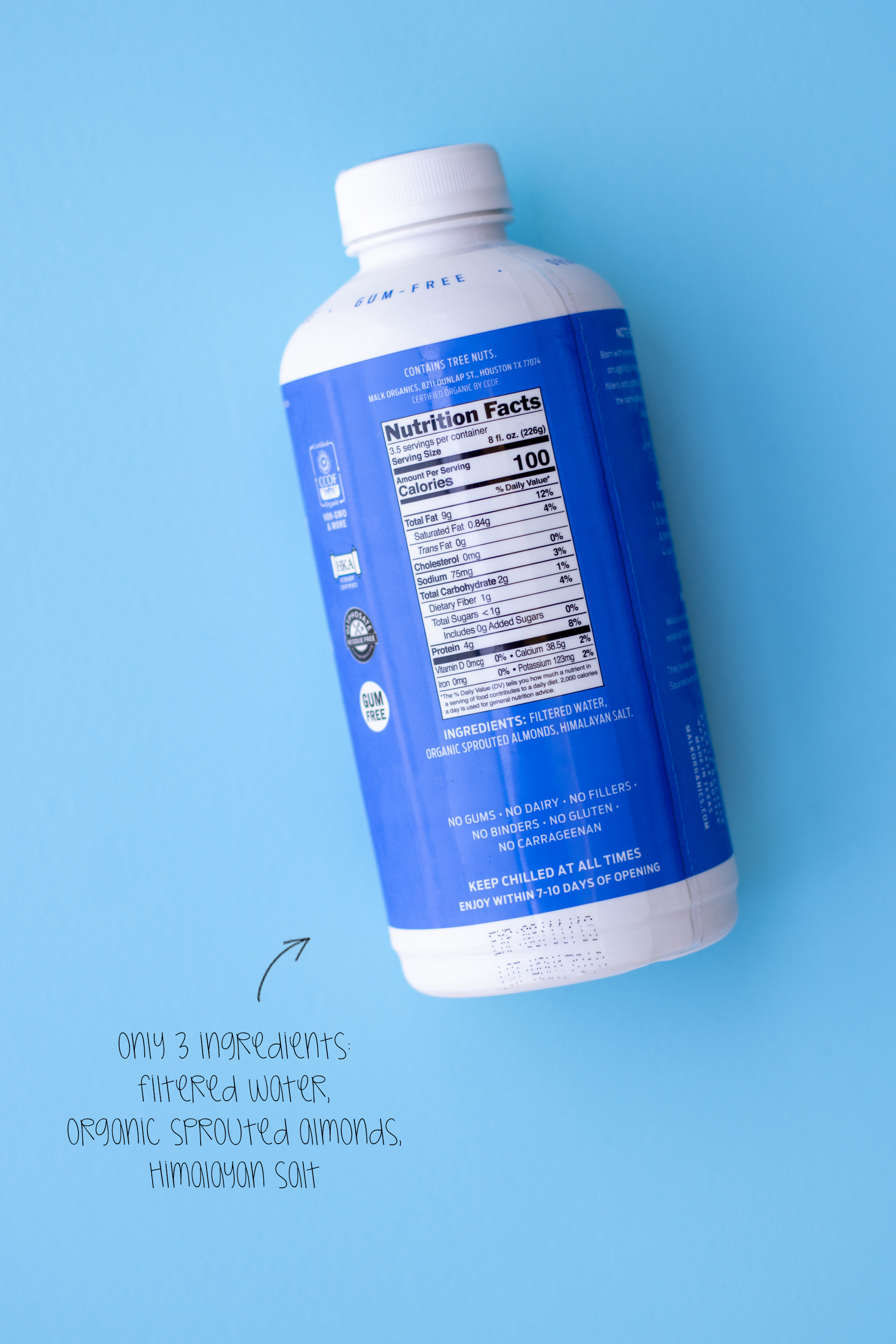 If you haven't heard of MALK & you're looking for a vegan/dairy-free milk, check it out!
I get it at Whole Foods & it's on sale pretty often.
Their website says they're also available at Ralph's, Sprouts, Kroger, & Target, among other places. You can visit their website to find out which stores have them near you. You can even get specific & select the exact item you want to find in store—I love when brands have that feature on their site!
I use the Unsweetened Almond MALK so many ways, so we almost always have it in our fridge.
Here's how I use it most often:
To make vegan mac & cheese (with Miyoko's fresh vegan mozz—YUM!!!)
To make smoothies
To make nana/nice cream
Poured over granola or cereal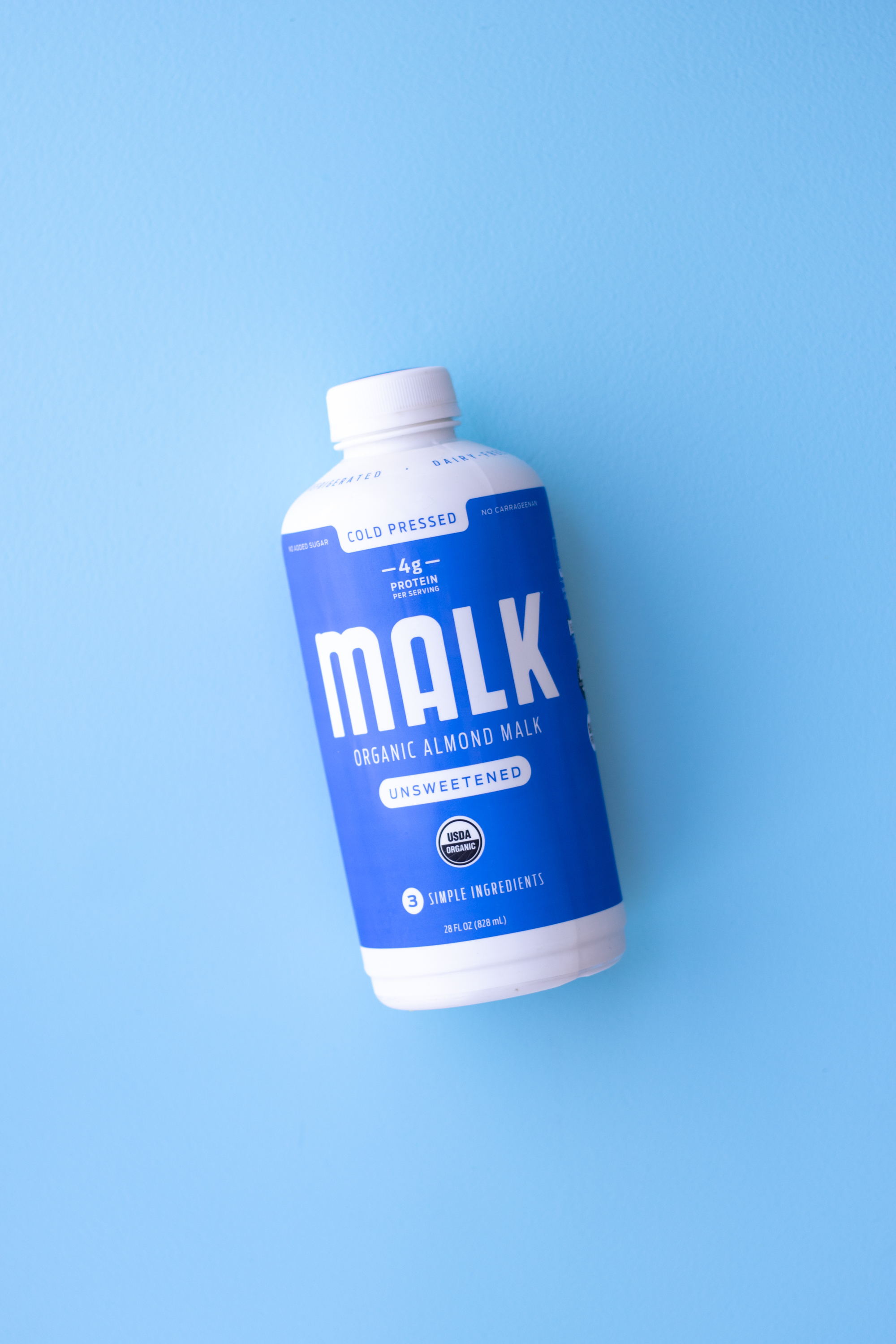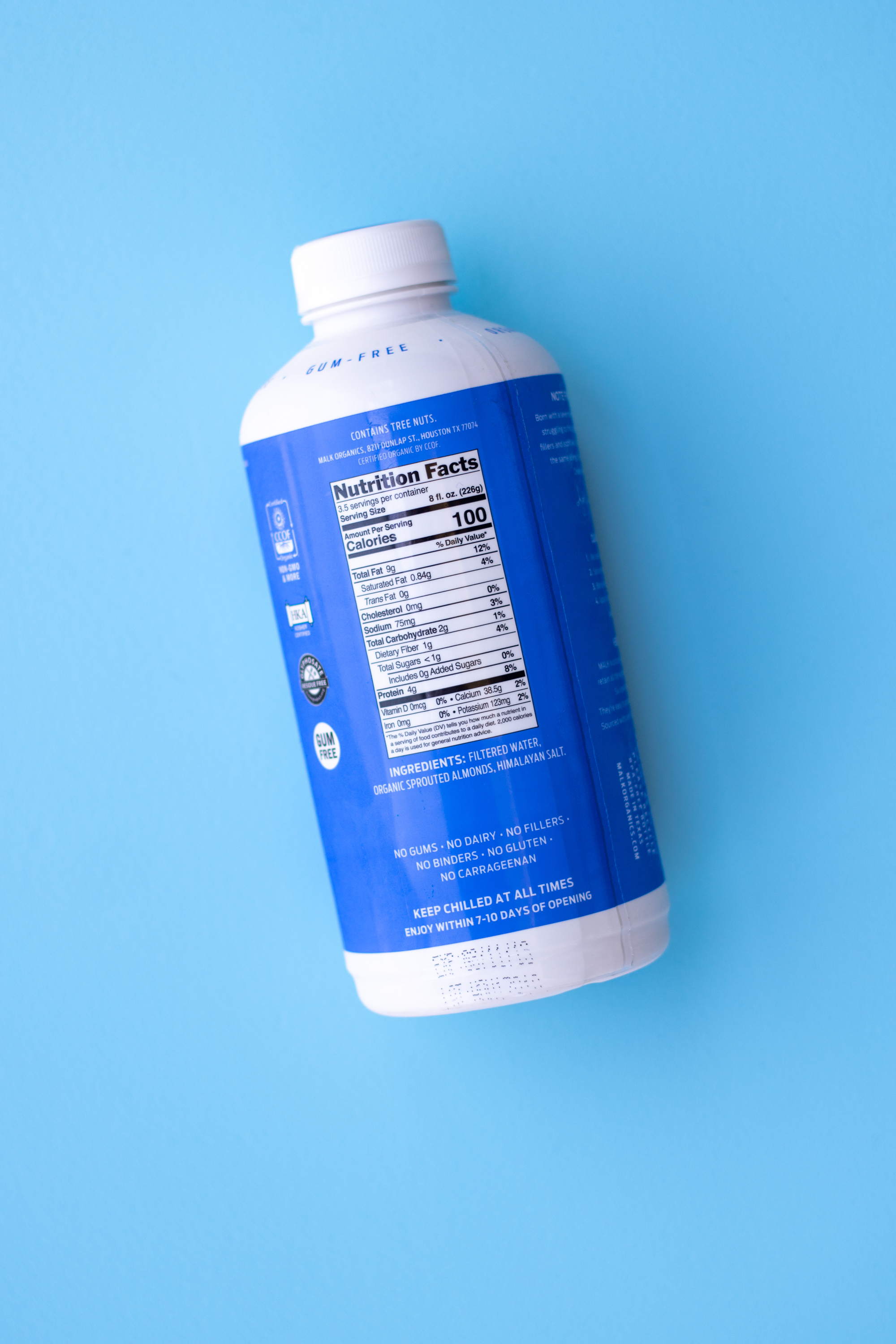 If you're looking for a coffee creamer, they also have an Unsweetened Oat + Almond MALK Creamer that's made with 5 ingredients: filtered water, organic rolled oats, organic almonds, natural flavor derived from vanilla beans, Himalayan salt.
They have a bunch of other nut milks & flavors, too.
The Unsweetened Almond MALK is my go-to because it's simple, delicious, & very versatile.
Let me know what other vegan items or categories you want to hear more about—I love hearing your feedback : )
Chat soon!
<3,
Bita
+ check out this recipe for vegan, gluten-free quesadillas
+ the best vegan store-bought queso