Vegan store-bought queso that's AMAZING!
08.13.2019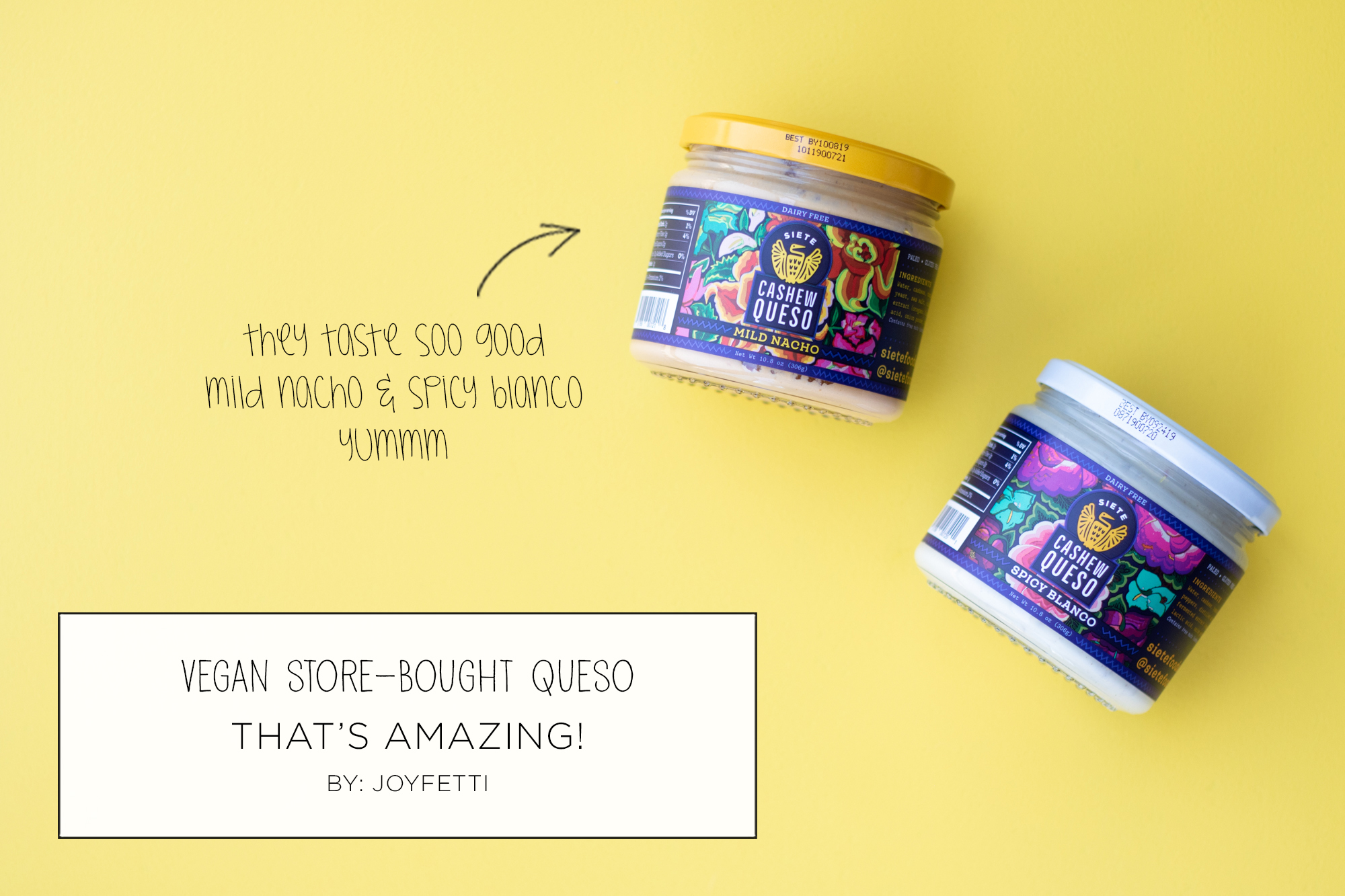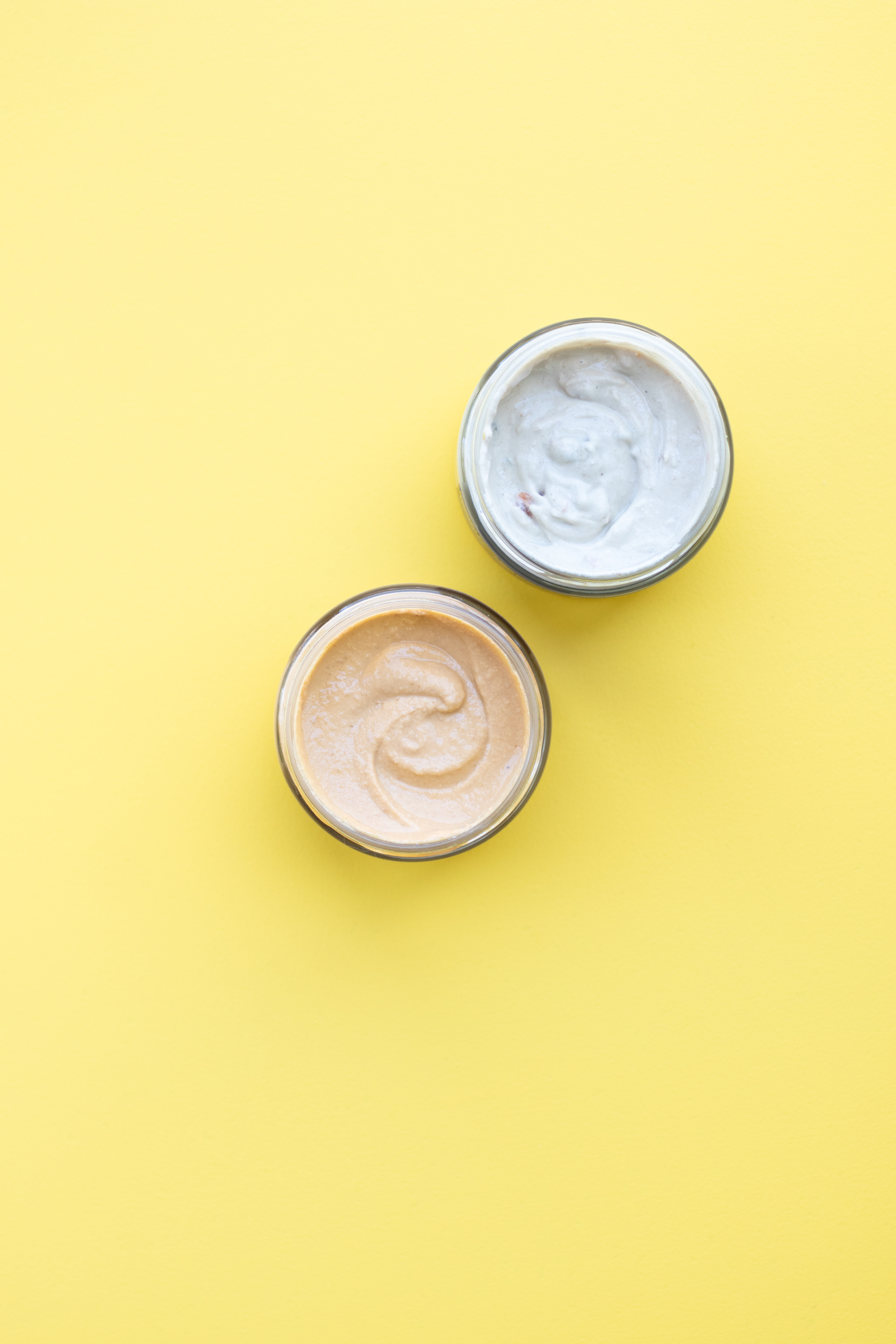 Seriously—you literally won't believe it's vegan. It's crazy!
My sister-in-law, Michelle, brought this over to our place about a year ago and I couldn't believe it was vegan—like I did, but I didn't ; )
The flavor is soo cheesy. Same with the texture.
It's cashew based & made with simple, basic ingredients. I took a couple pictures of the ingredients (below) if you want to take a look : )
They have 2 flavors: mild nacho, which is the yellow one, & spicy blanco, which is the white one. I like them both. I don't think the spicy blanco is very spicy. Let me know if you try it, what you think.
I like to pick up one of these when I want something cheesy to dip into… YUM!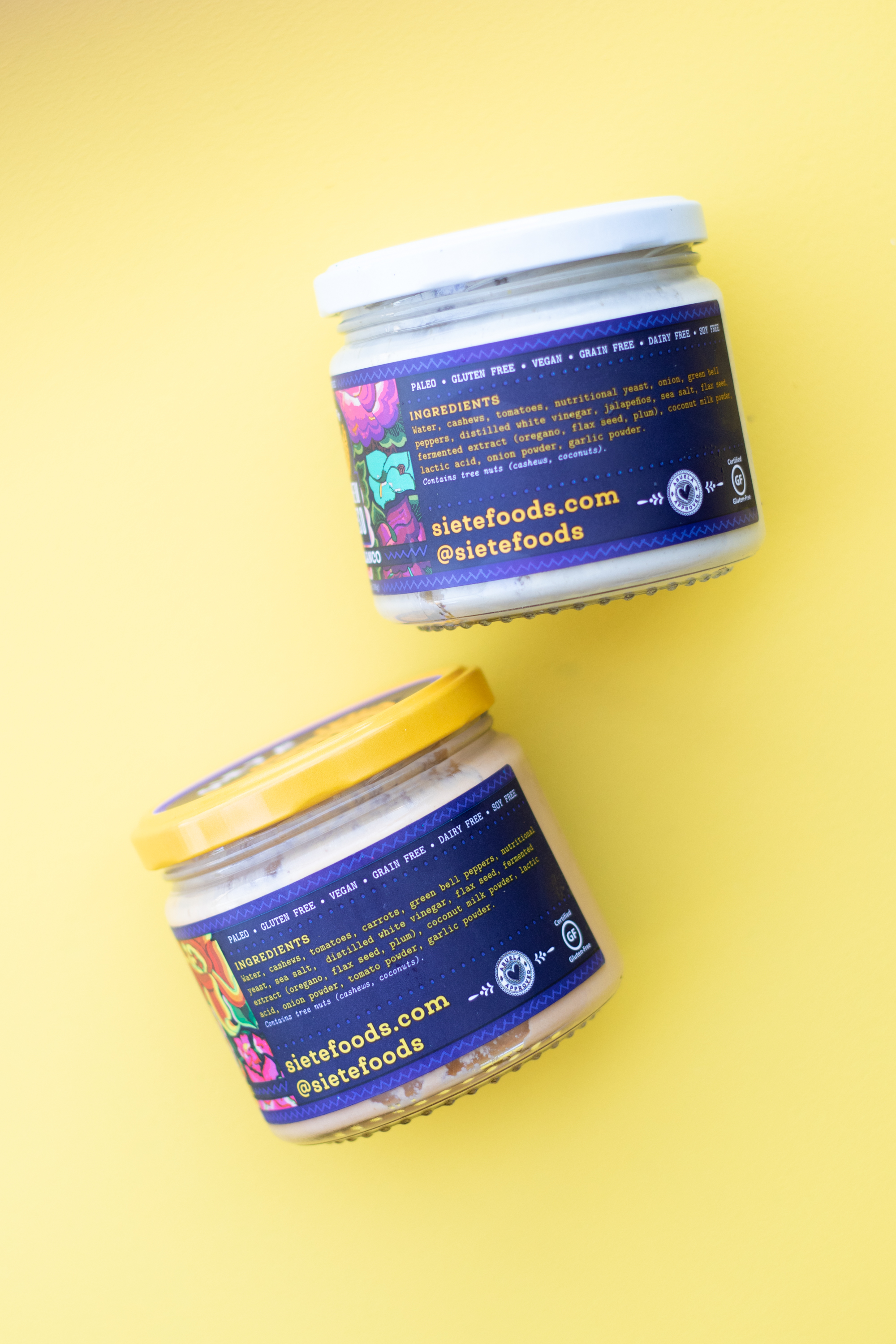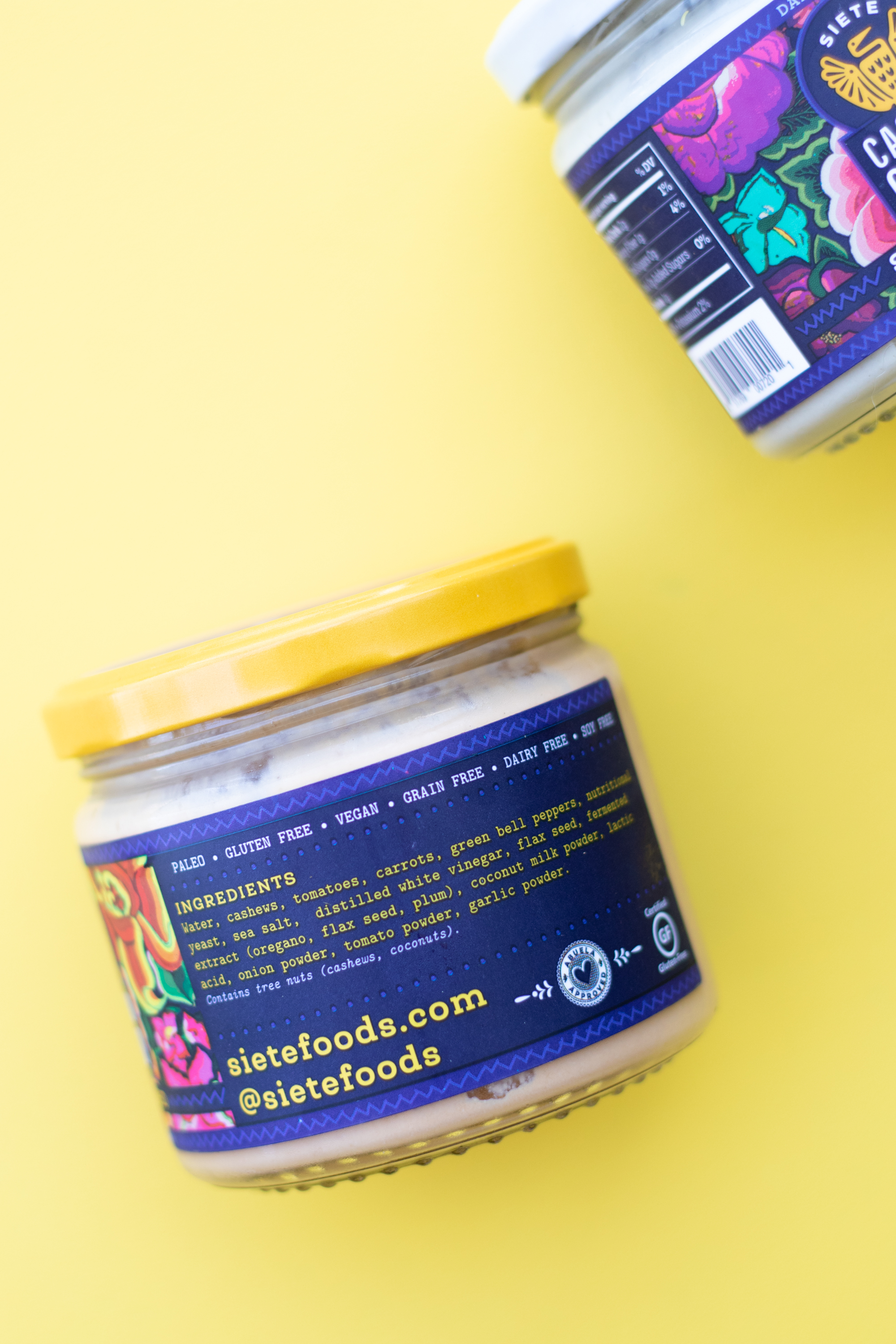 P.S. I discovered Siete's chips too, probably a month or so a go, & they're crazy good too.
A few months ago, I was actually looking for tortilla chips that aren't made with canola oil & I couldn't find ANYTHING—not sure where the Siete chips were then—maybe they were out? Or I missed it somehow?
But about a month ago, I saw them at Whole Foods, & instantly took a look at the ingredients & brought them home, & they were SOO GOOD!
We had the chips by the pool with some salsa & guac with our family the other weekend and my sister & mom both asked about them—they loved them. Literally just a couple bites in, they wanted to know what the chips were because they're THAT GOOD.
The chips are made with avocado oil instead of canola oil—& they use cassava flour.
Here are the full ingredients for the chips: cassava flour, avocado oil, coconut flour, ground chia seed, sea salt.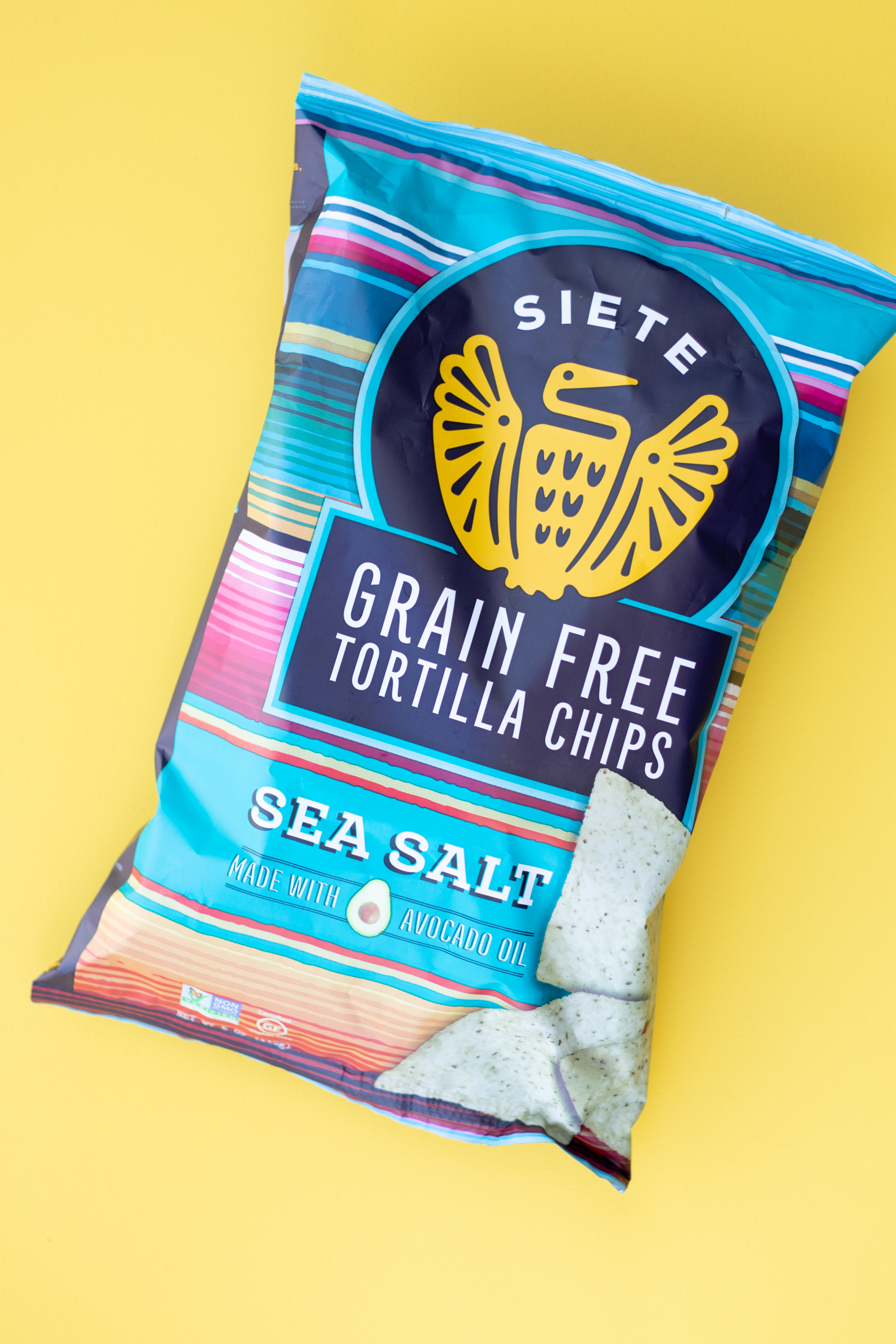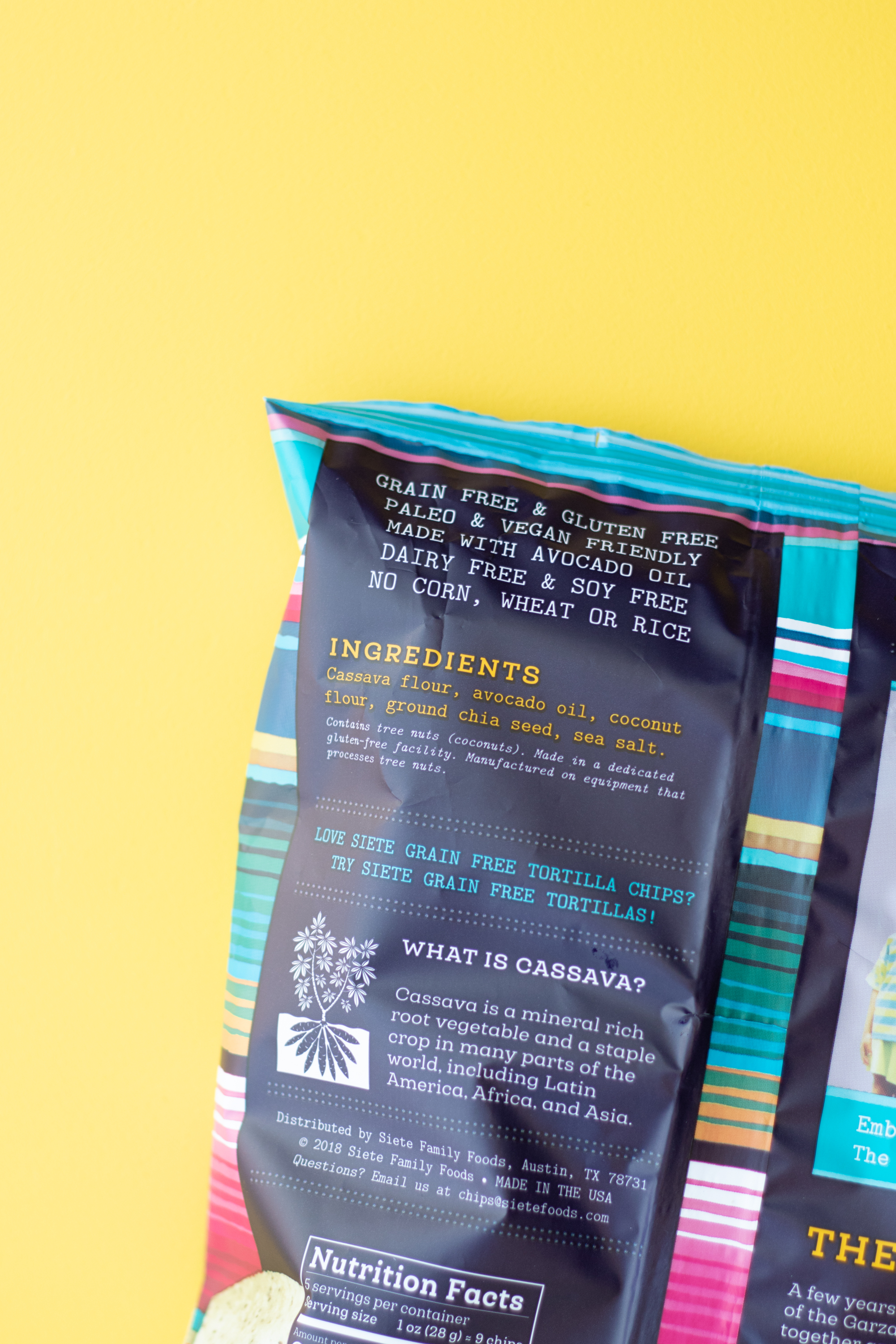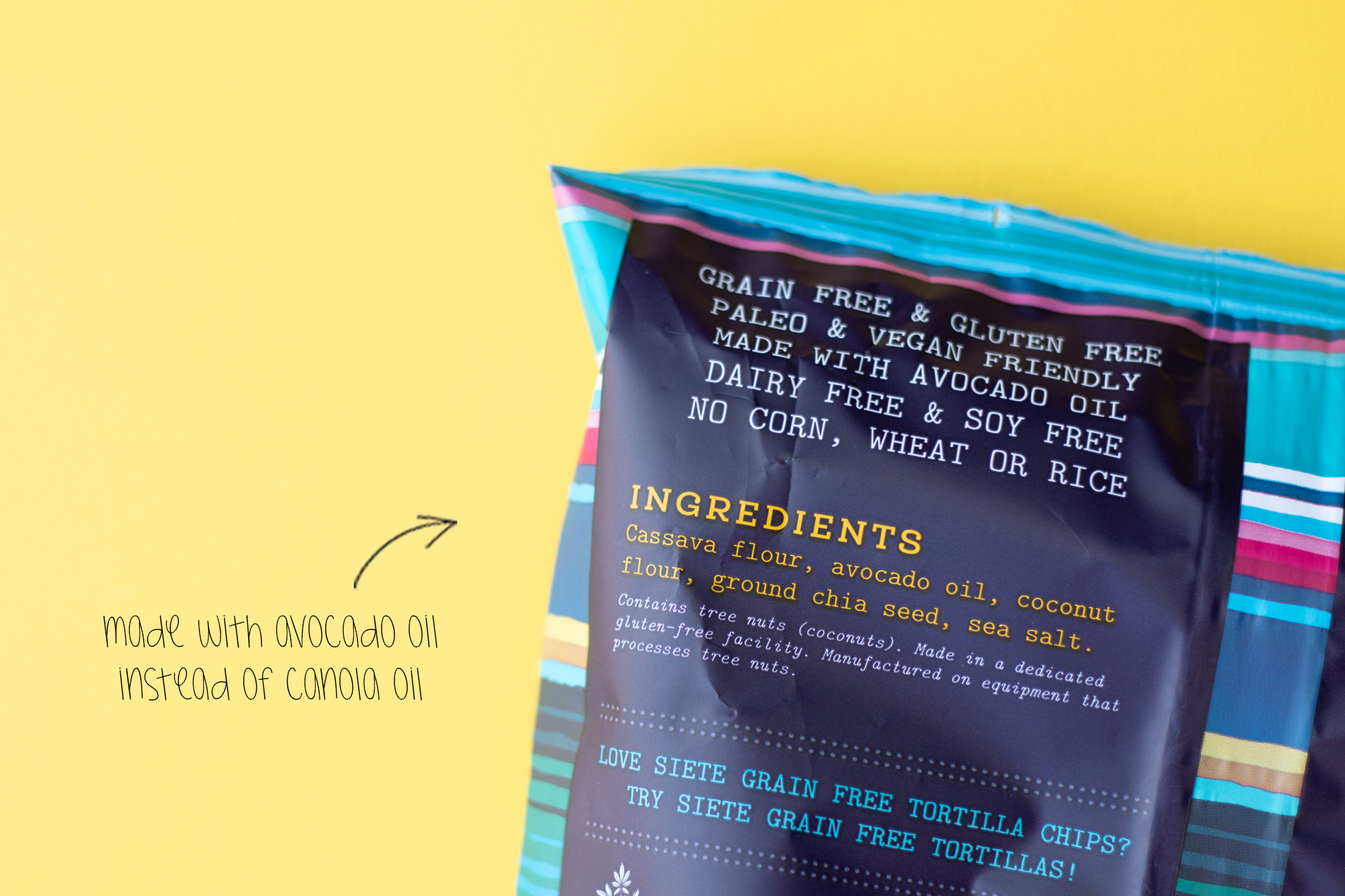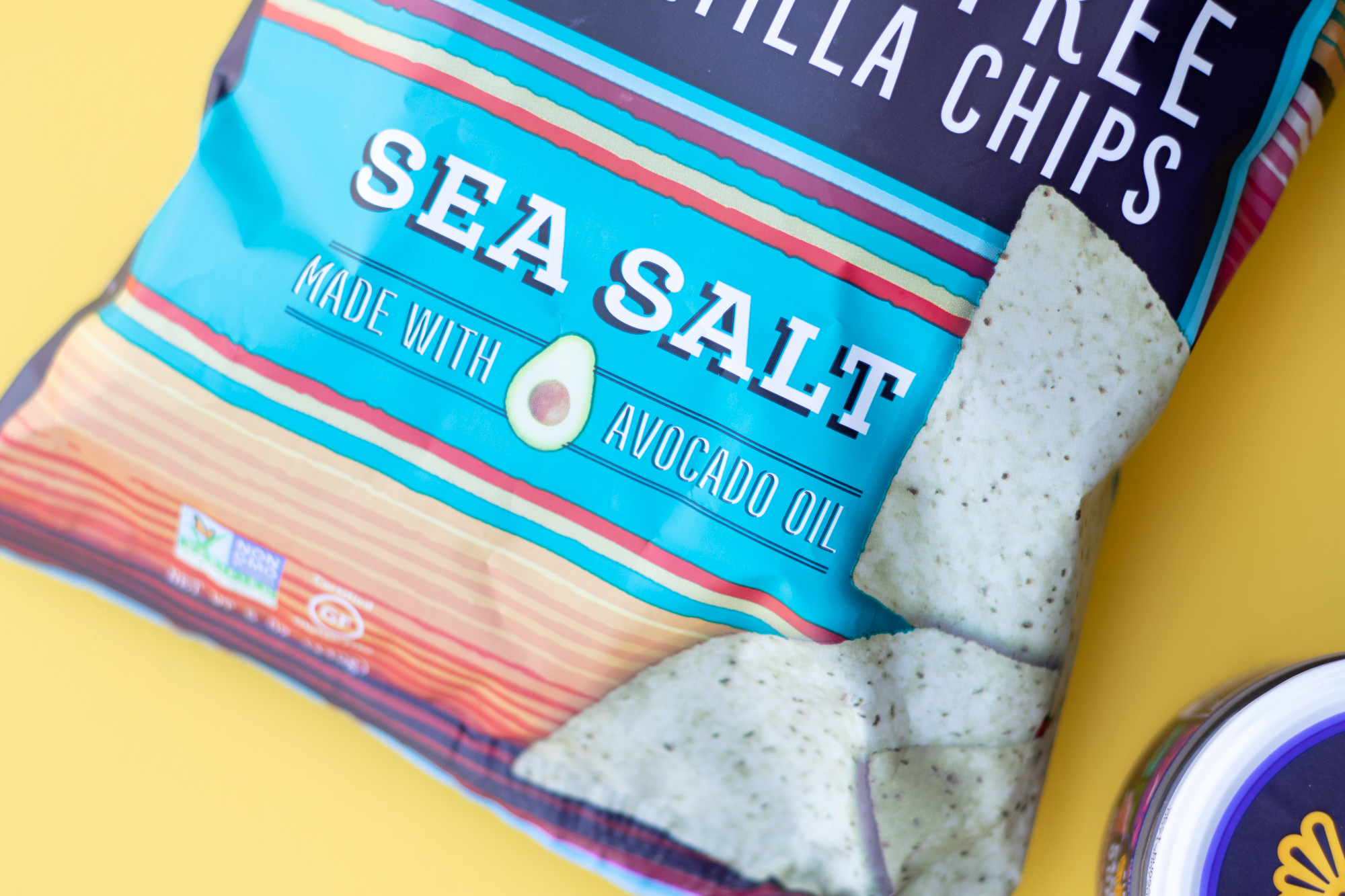 Simple & DELICIOUS.
I will say—I wish the Siete items were also organic—it'd be awesome if they'd come out with organic options in the future (or near present?) lol that'd be cool!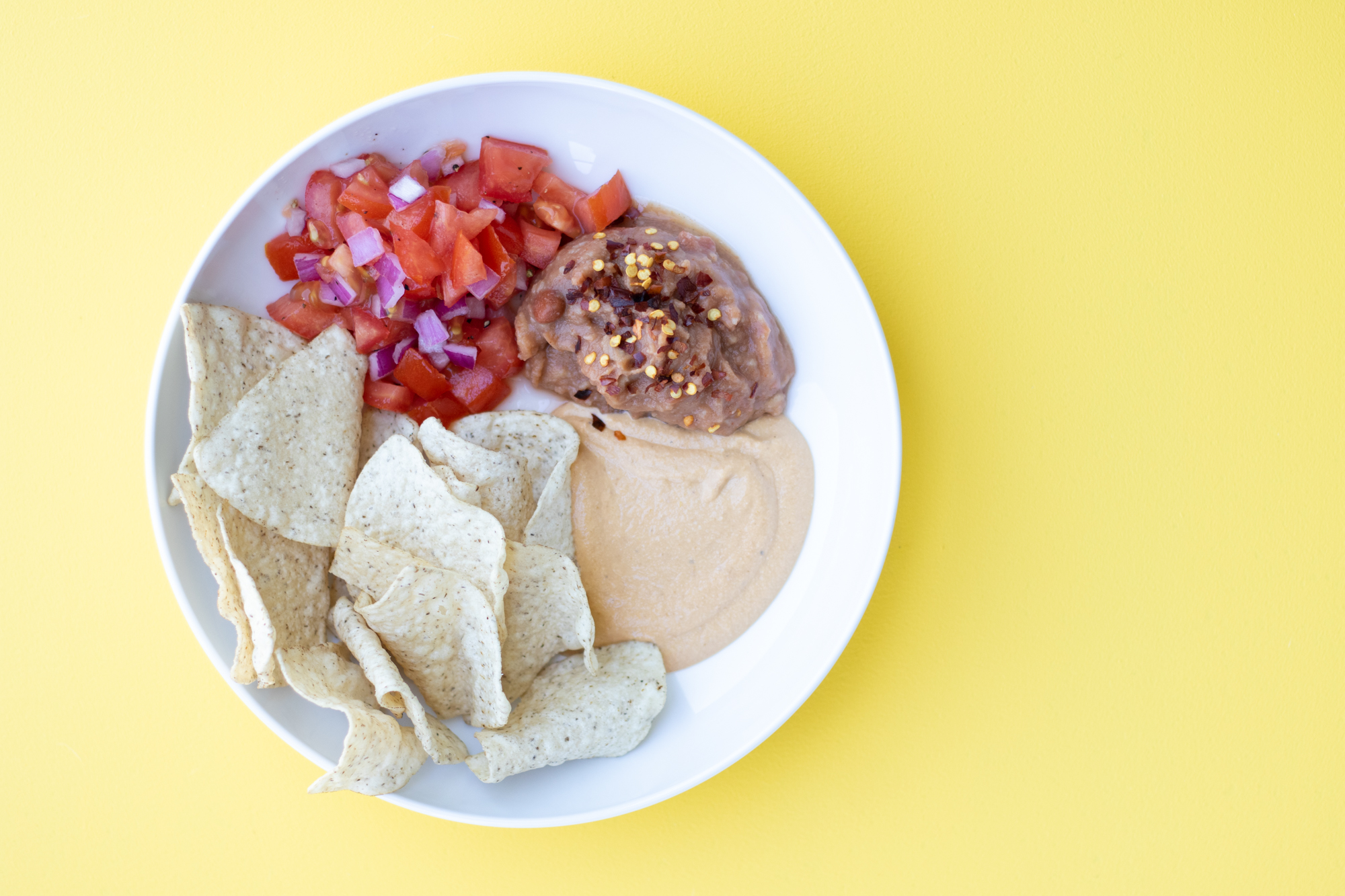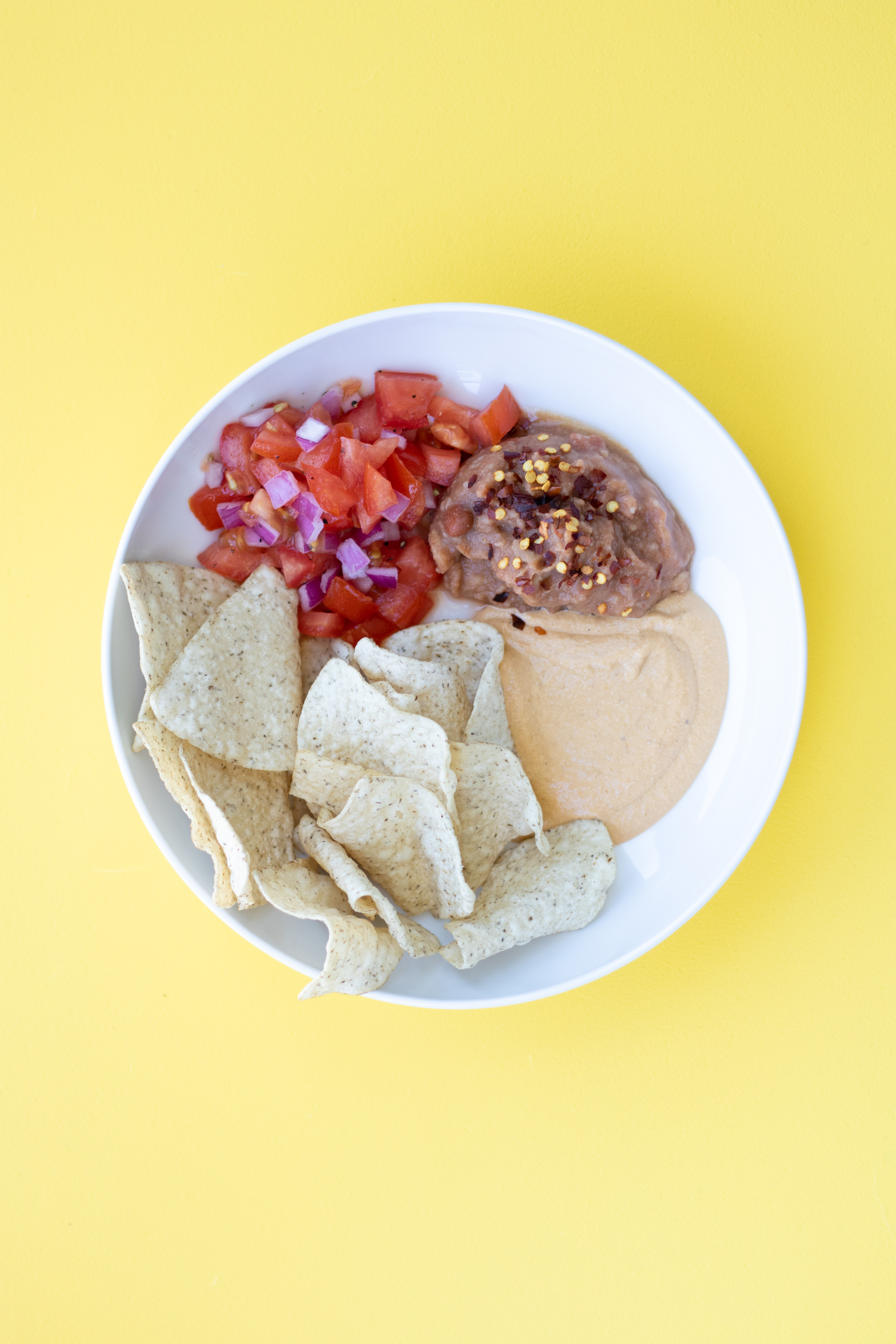 A few weeks ago, I put together a little plate with the queso, & chips, & a few other items—a quick lil snack.
I used Siete queso (the mild nacho one) & Siete chips, some refried pinto beans (they're vegan. I get the one in the pic below—no added oil) & topped it with some red chili flakes, & added a quick homemade pico de gallo that I made with tomatoes, red onions, freshly squeezed lemon & lime, & some salt & pepper. It was so good! Such a fun little snack.
Btw, the queso & refried beans, I think they're good cold or heated up—either way! Whatever you're in the mood for : ) I like them both ways.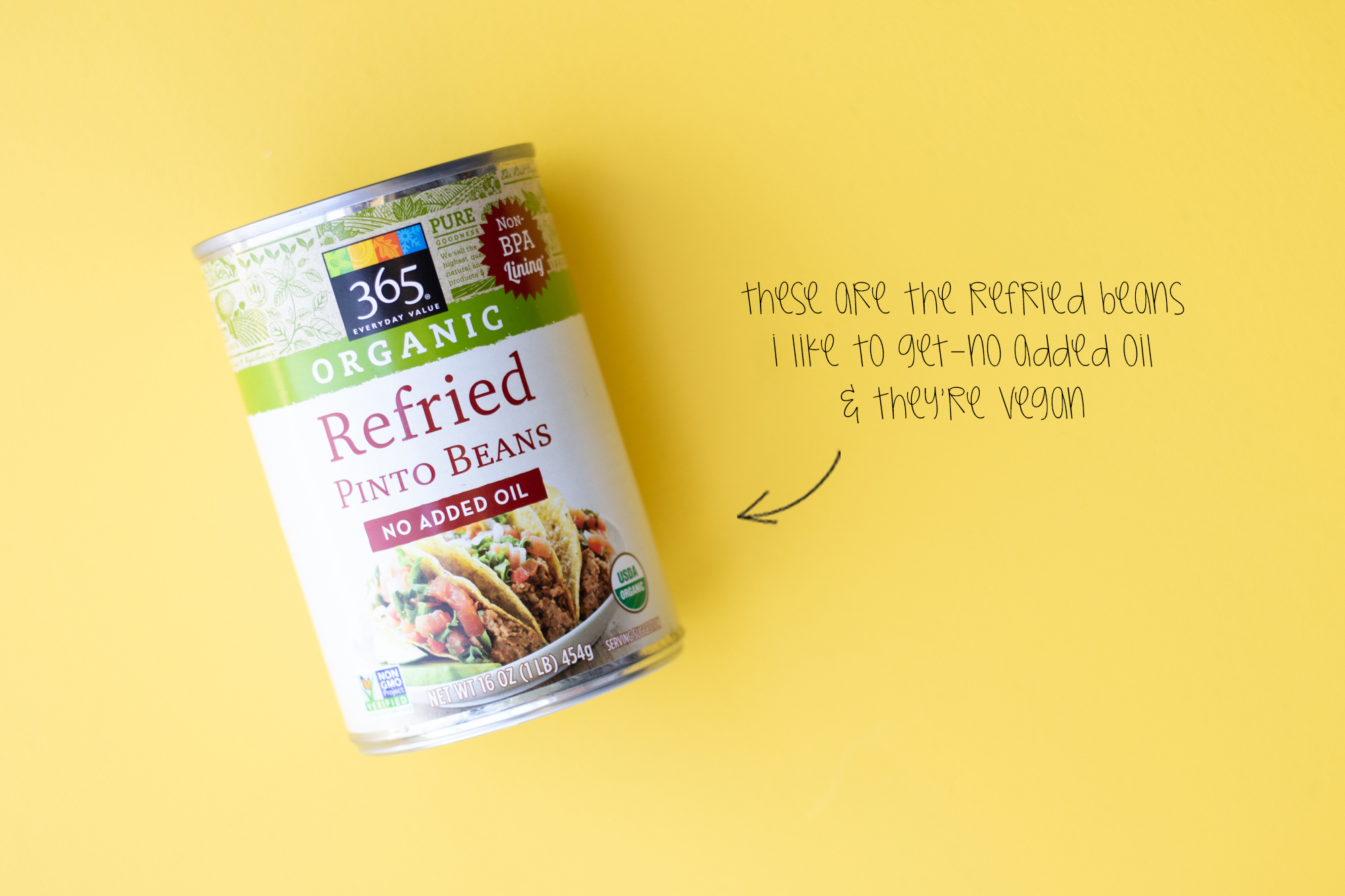 I was also thinking it'd be fun to put together a little nacho bowl with the chips & queso… add some guac, some pico de gallo, some black olives… Maybe a little cilantro on top? Sounds good, right? Will def be trying that soon.
Oh! & you might already know from Instagram, that I'm also obsessed with the Siete almond flour tortillas—they're REALLY good! & gluten free.
I love that they're gluten free since I'm sensitive to gluten.
I've tried their cassava flour tortillas before too (also gluten free), & really didn't like those. To each their own. But… I LOVE their almond flour tortillas. We use them for vegan quesadillas, & quick vegan pizzas. Obsessedddd—check them out in my Instagram highlights.
Okay, I'm off to make dinner. A lil serendipity moment for us: we're having vegan pizzas with Siete almond flour tortilla & some vegan caesar salad. YUM!
Chat soon!
<3,
Bita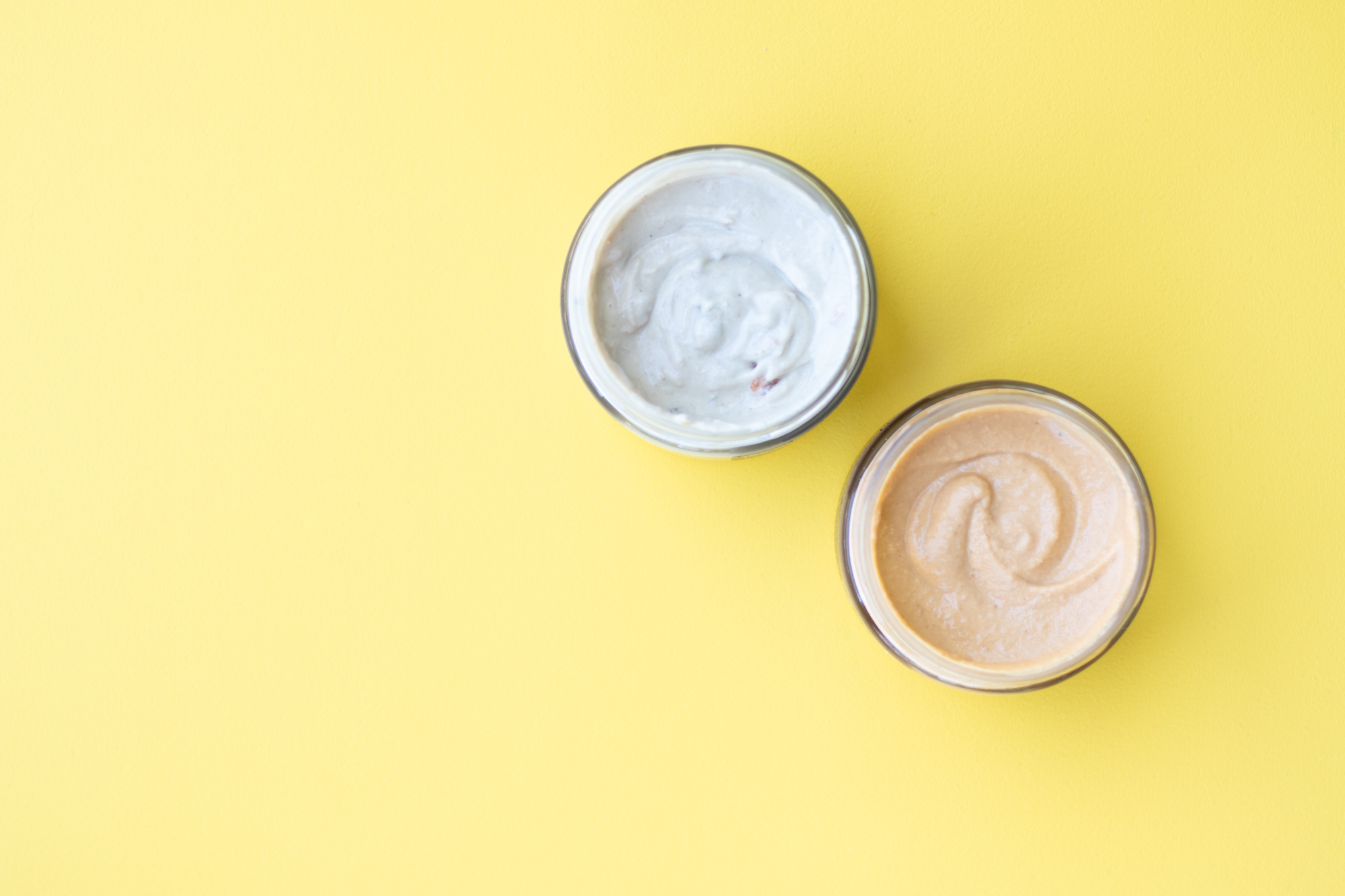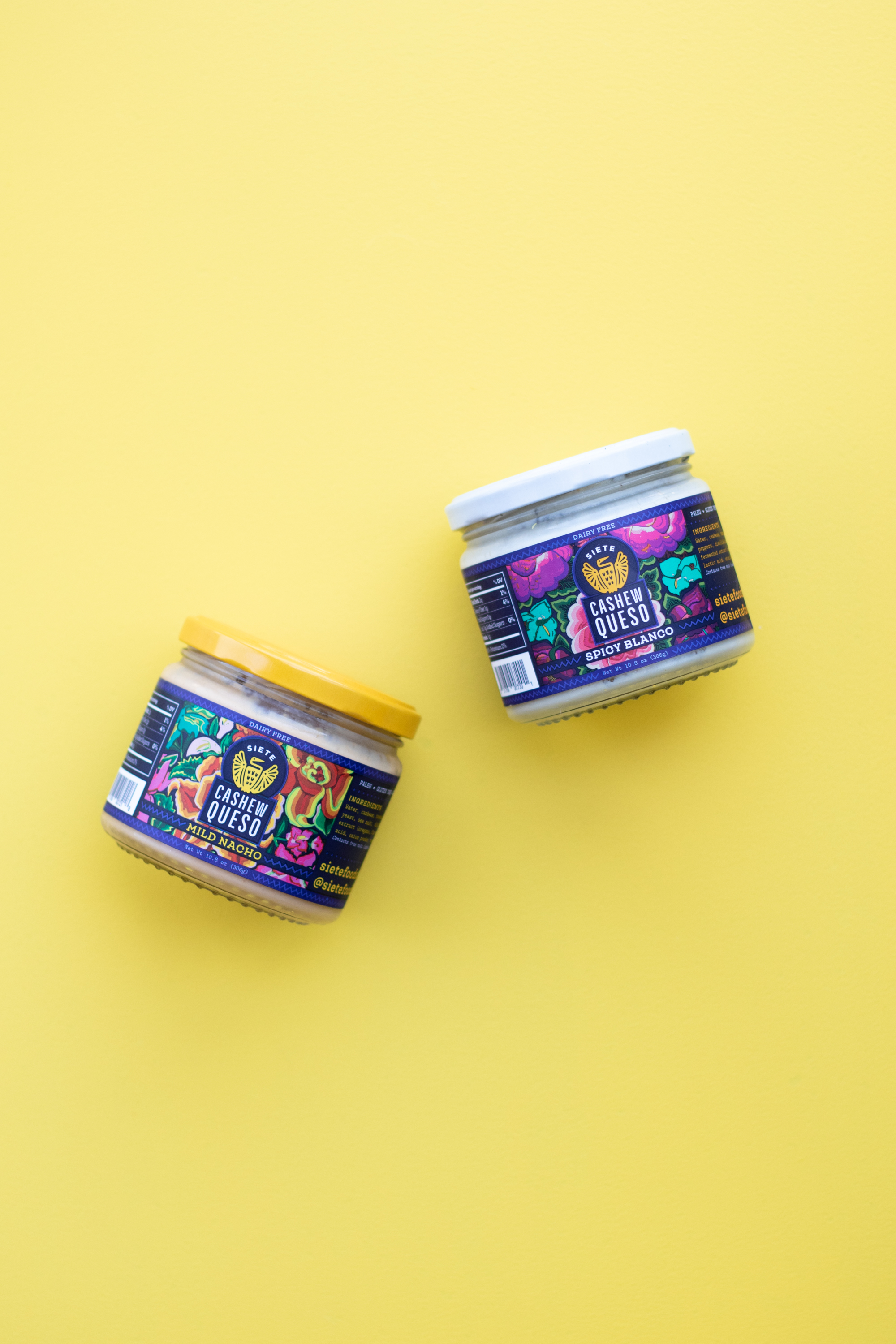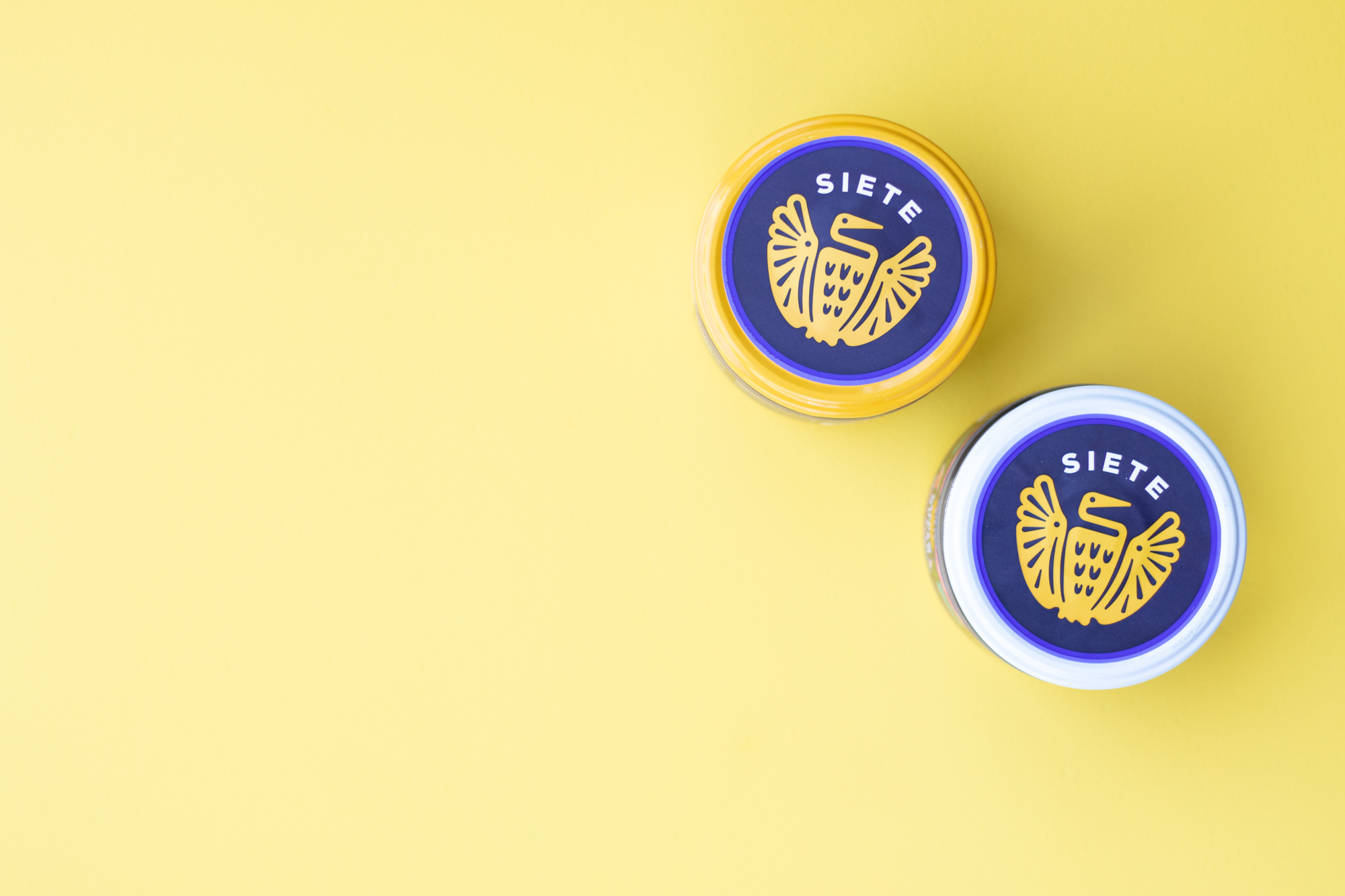 Some of my favorite bowls for chips & dips: