Halloween movie night snack tray
10.31.2020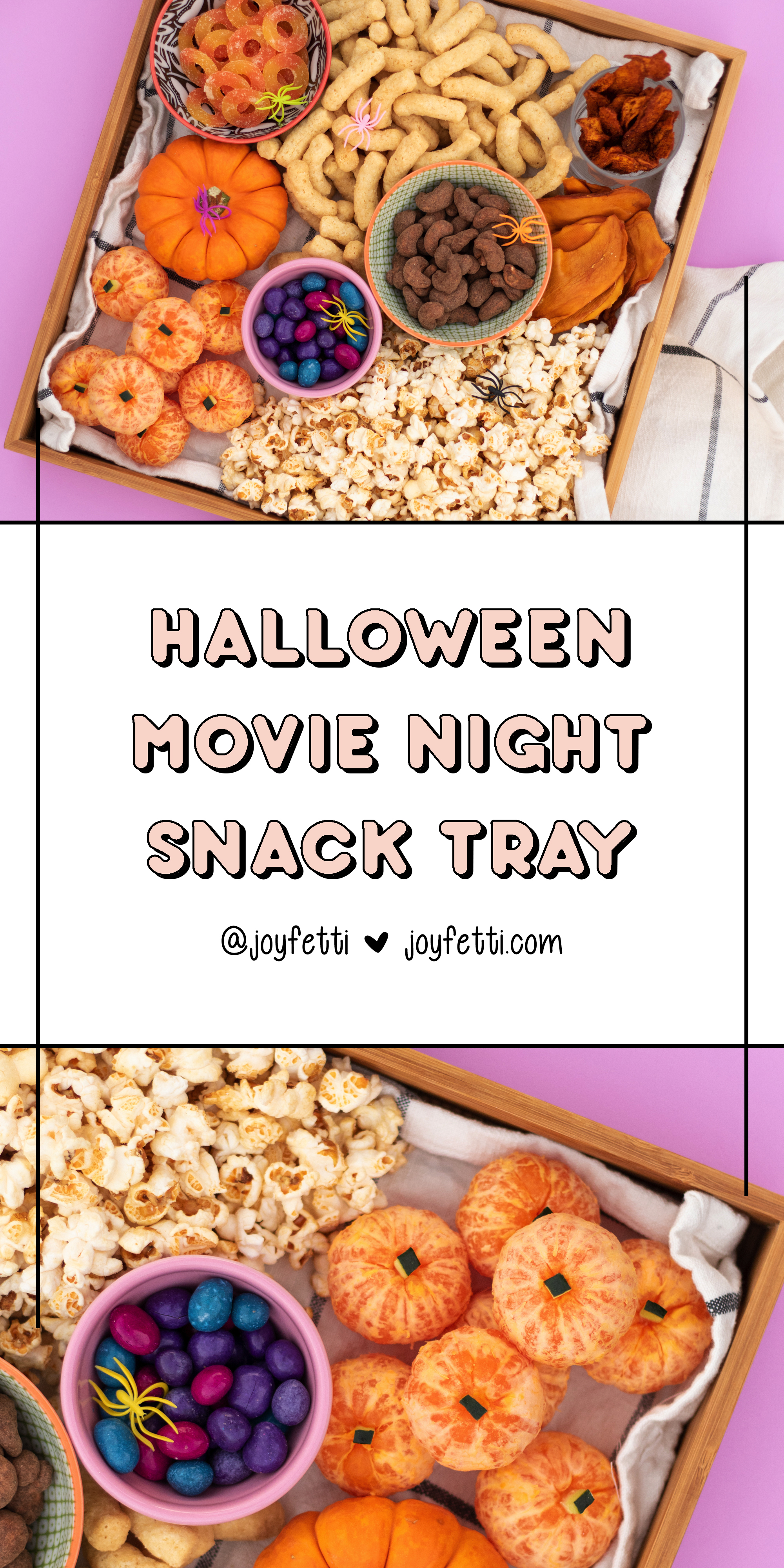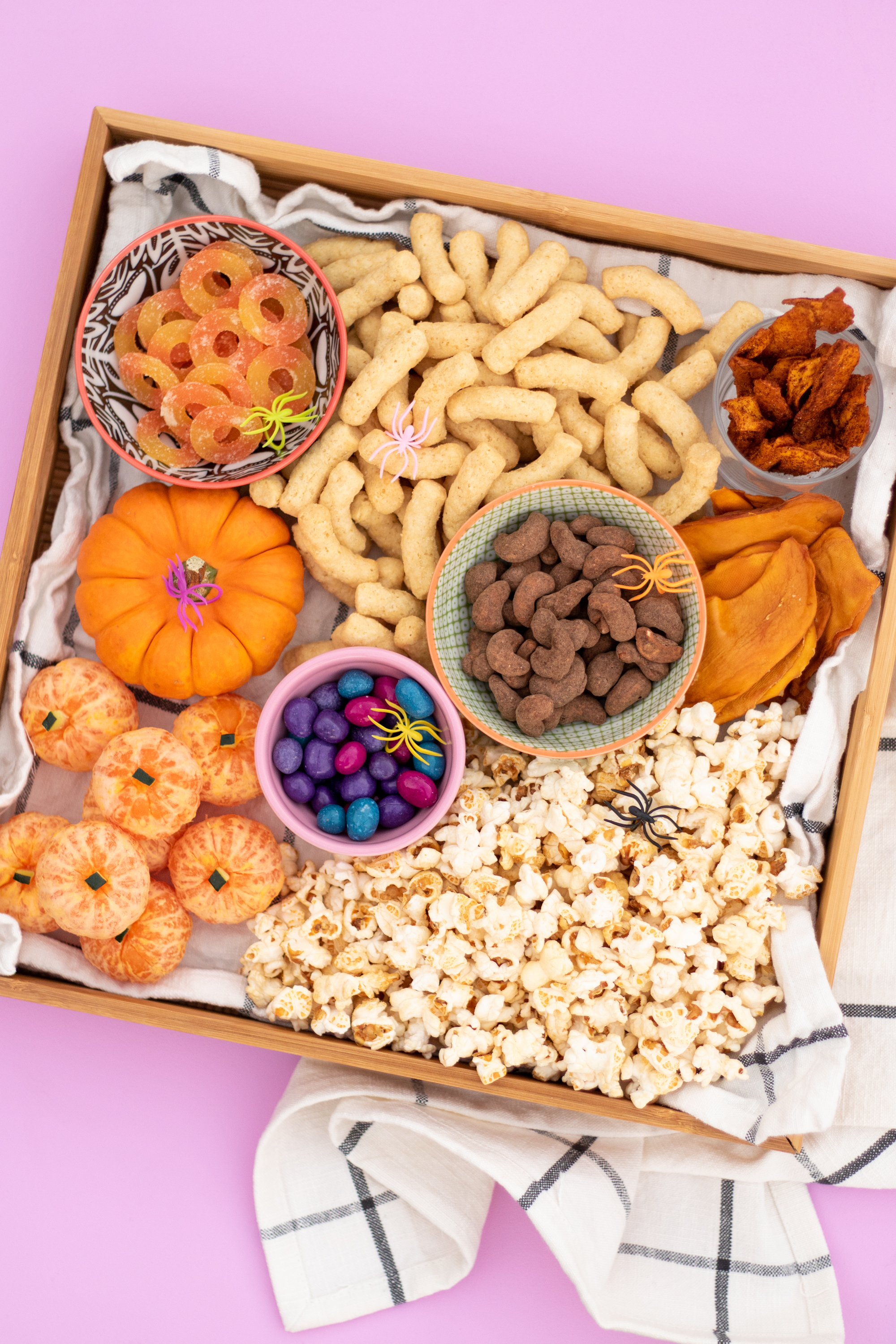 One of our favorite Halloween traditions is watching Halloween movies—so once I thought of doing a Halloween candy board, I also thought it'd be super fun to do a Halloween movie night snack board!
I used some of our go-to movie snacks, like kettle corn popcorn, & fiber-filled vegan gummies (yum!)—& also added some fun, festive flair to make it more Halloweeny.
I used small pumpkin & these colorful spider rings & also made some "pumpkin cuties".
I made the pumpkin cuties by peeling some clementines & putting a small piece of cucumber in the center of them to make it look like a pumpkin stem. You can watch me make them in this TikTok video. You can also use a small piece of celery instead of cucumber. These were super fun & easy to make!
Here's everything I included in the snack tray:
& the "pumpkin cuties" clementines
I used this square bamboo tray & some cute little bowls. I think the glass container I put the spicy mango in (they're so good!) use to be a candle… Possibly… I'm not sure—it turned out to be the perfect size for them.
I also put this cute, cotton napkin in the tray to make it easier to clean up!
& I added some beige felt pads to the bottom of the tray (one in each corner) to help protect our furniture (like our coffee table) when we put the tray down.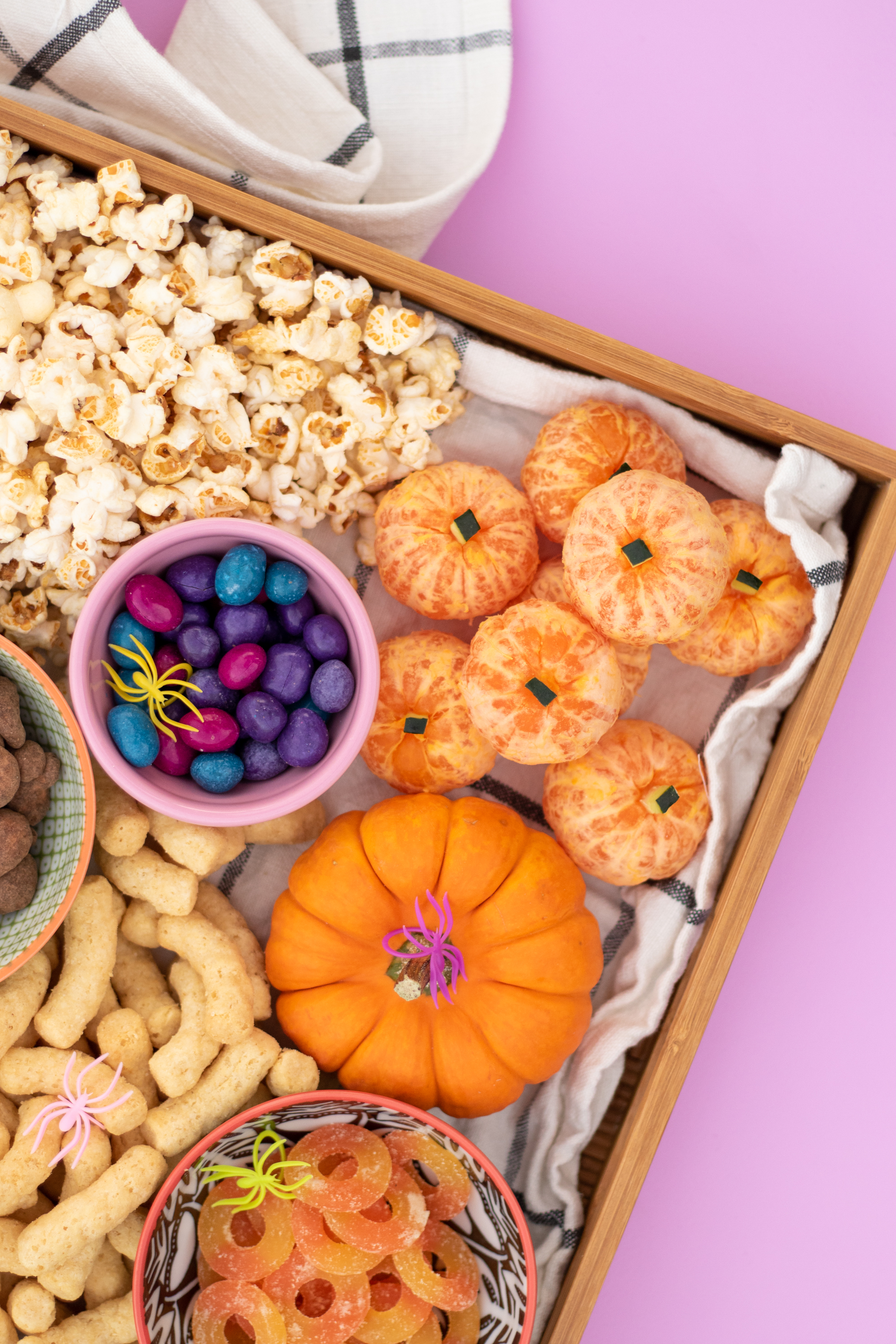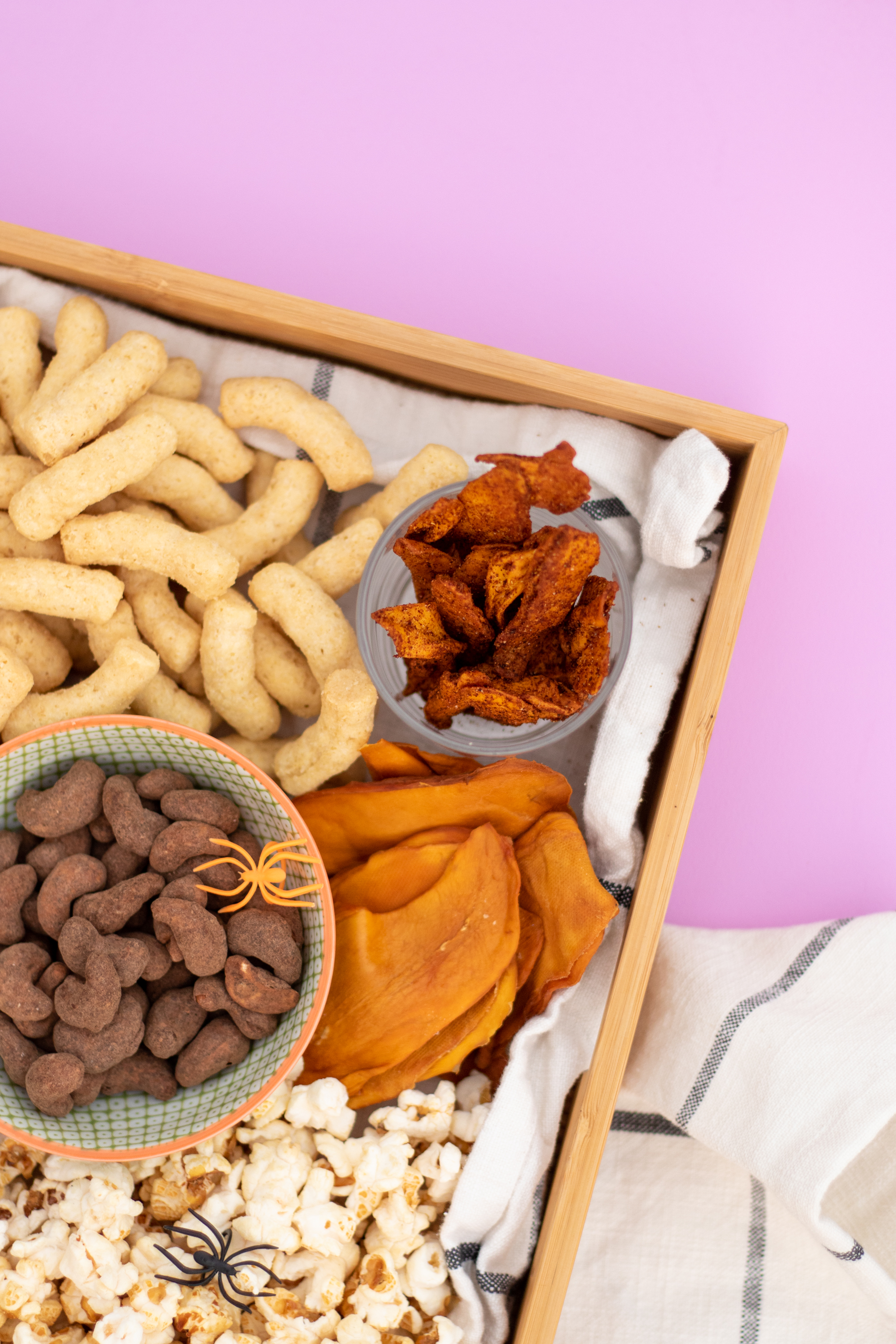 If you're looking for a fun activity for tonight, snuggle up with your favorite Halloween movies, some cozy socks, & this delicious snack tray & you're good to go!
You could even throw in a fun, little candy board ; )
One of my all-time favorite Halloween movies is Hocus Pocus—it's such a classic! We've already watched it a BUNCH this past month & I wouldn't be surprised if we watch it again tonight.
Oh & if you're looking for a new Halloween movie the new The Witches movie on HBO is really good! We watched it last weekend & will definitely watch it again!
What's your favorite Halloween movie? & movie snack? : )
Enjoy your Halloween!
<3,
Bita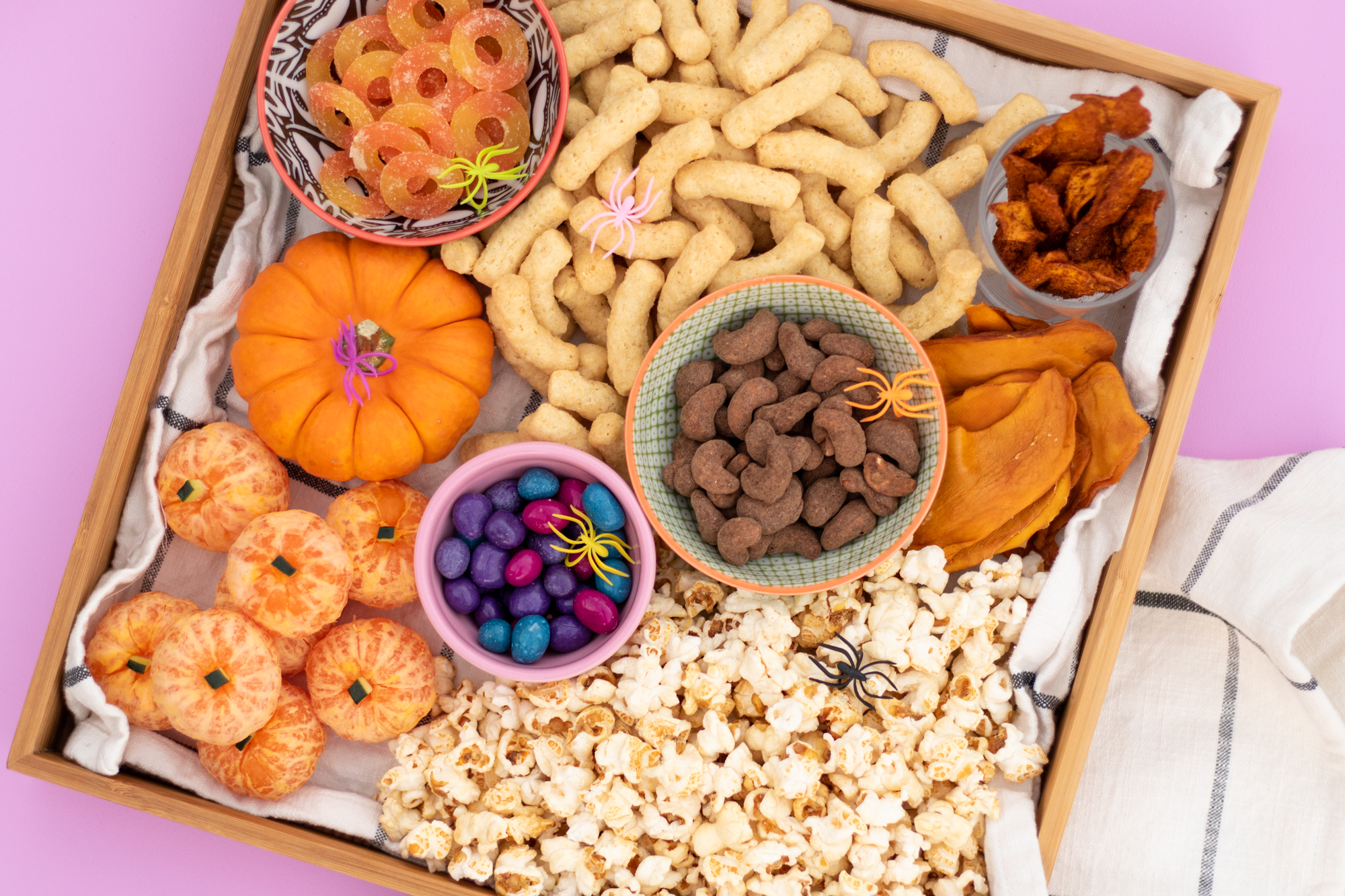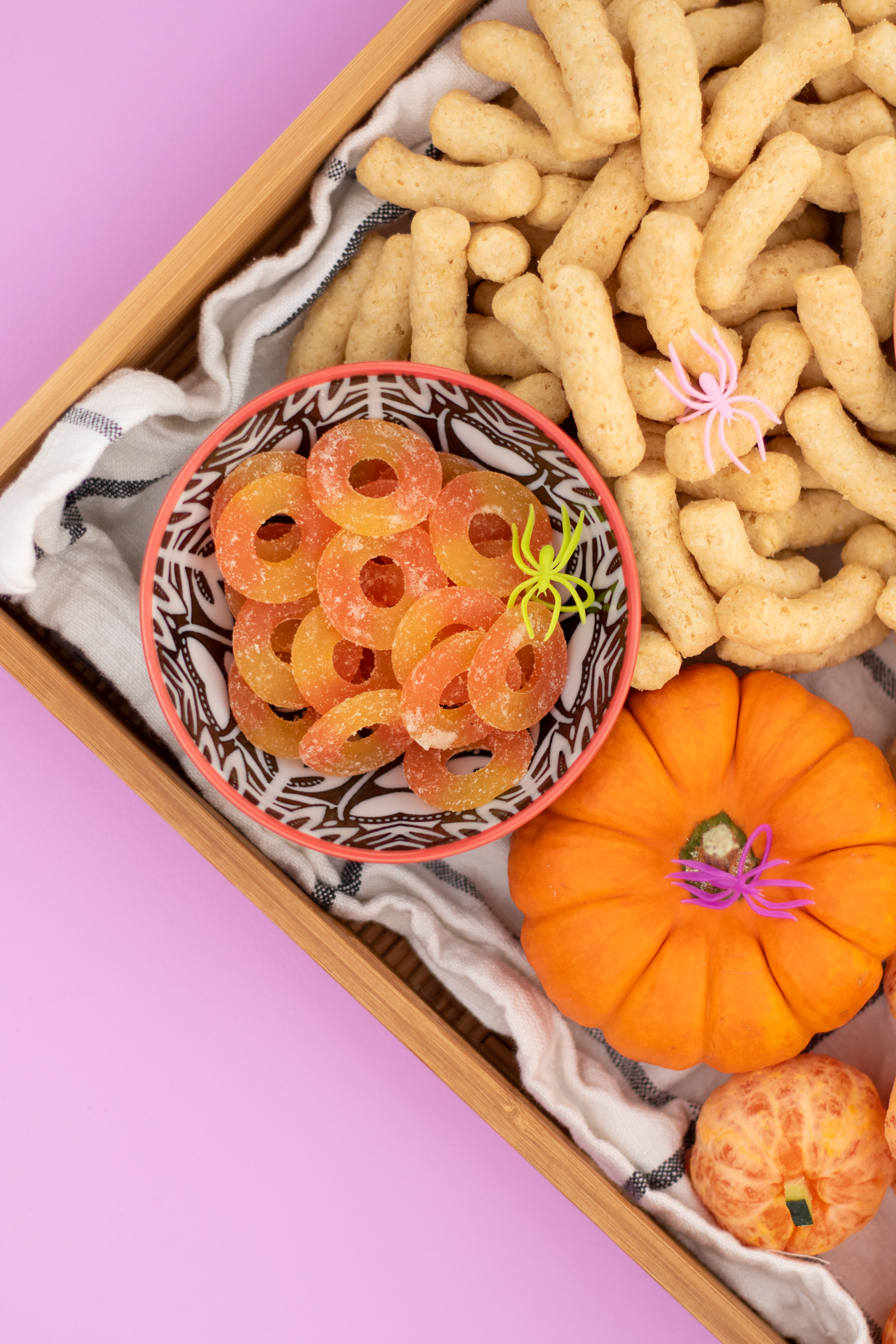 Make your snack tray at home: