Spring Cleaning... A.K.A. Time to Get Organized!
03.21.2016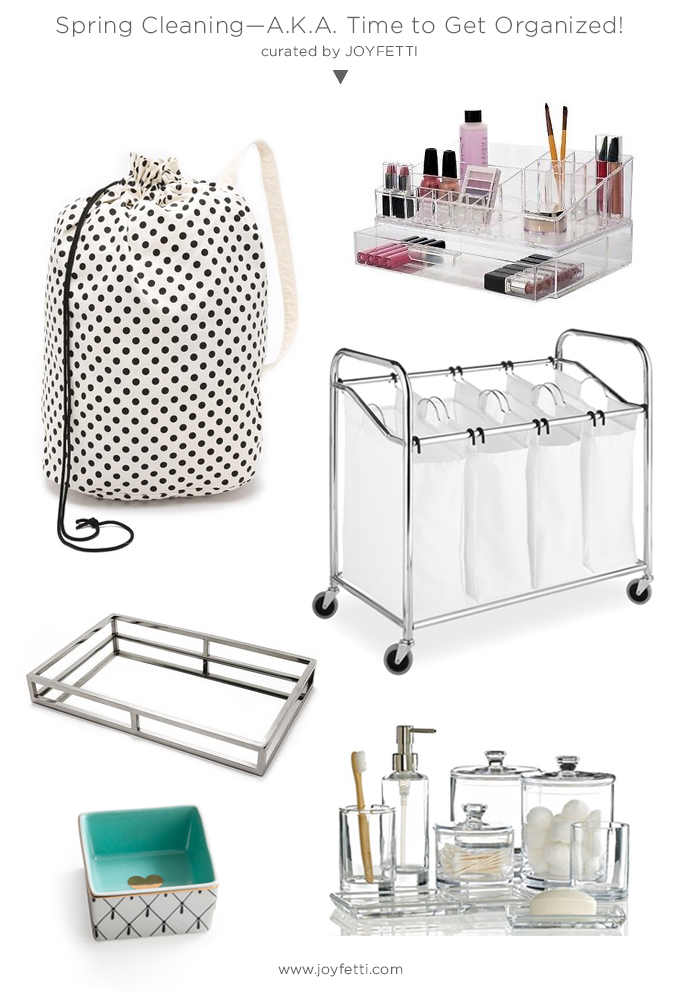 Kate Spade Black Dots Laundry Bag | Acrylic Cosmetic Organizer with Stackable Drawer | Chrome & Canvas 4-Section Laundry Sorter | Small Mirror Tray | Rosanna 'Heart' Trinket Dish | Hotel Collection Small / Medium / Large Glass Jars
HI GUYS!
If I ever needed an excuse to re-organize ( & get some new, really cute items to keep me organized ), this is it.
On Saturday my family & I celebrated Persian New Year ( Nowruz ), which always falls on the first day of Spring, and one of the many traditions in celebrating is cleaning your home.
I LOVE these products because they're cute & practical.
The Kate Spade Laundry Bag is perfect for storing dirty clothes you have to take to the dry cleaners, and the 4-Section Laundry Sorter is a REAL time saver because you don't have to sort your laundry when it's finally time to wash it.
I LOVE that!
If you haven't already, check out my #1 tip for cleaning/organizing here.
HAPPY SPRING CLEANING! ; )
<3,
Bita