Quick & delicious quinoa burrito bowls
12.17.2019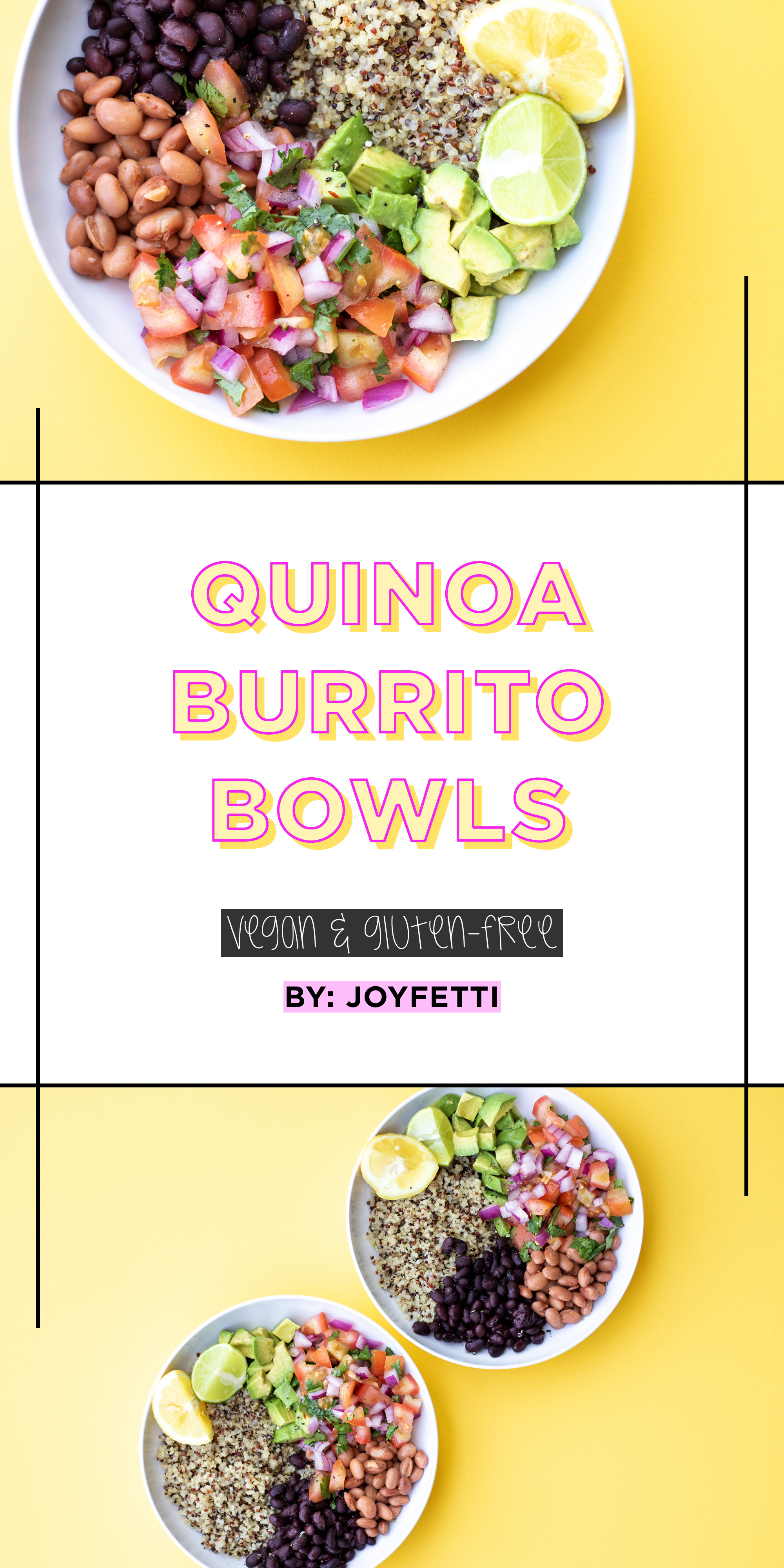 BURRITO BOWLS!!!
So yum!
This recipe came about on the fly one day when Arrash & I were home & hungry—& I hadn't gone grocery shopping for a bit & wanted to whip up something quick for us with what we had.
Since I usually make quinoa in large batches & store it in the fridge, we had some cooked quinoa, ready to go… We also had some tomatoes, avocado, & red onion in the fridge—& some cilantro from our last grocery trip that I had chopped up and stored in the fridge in a glass container, & some lime & lemon too. We also had some canned beans.
So I put them all together and voila: a fresh & delicious BURRITO BOWL!
We were drooling it was soo good! Arrash even asked if we could have this more often ; ) lol YEAS!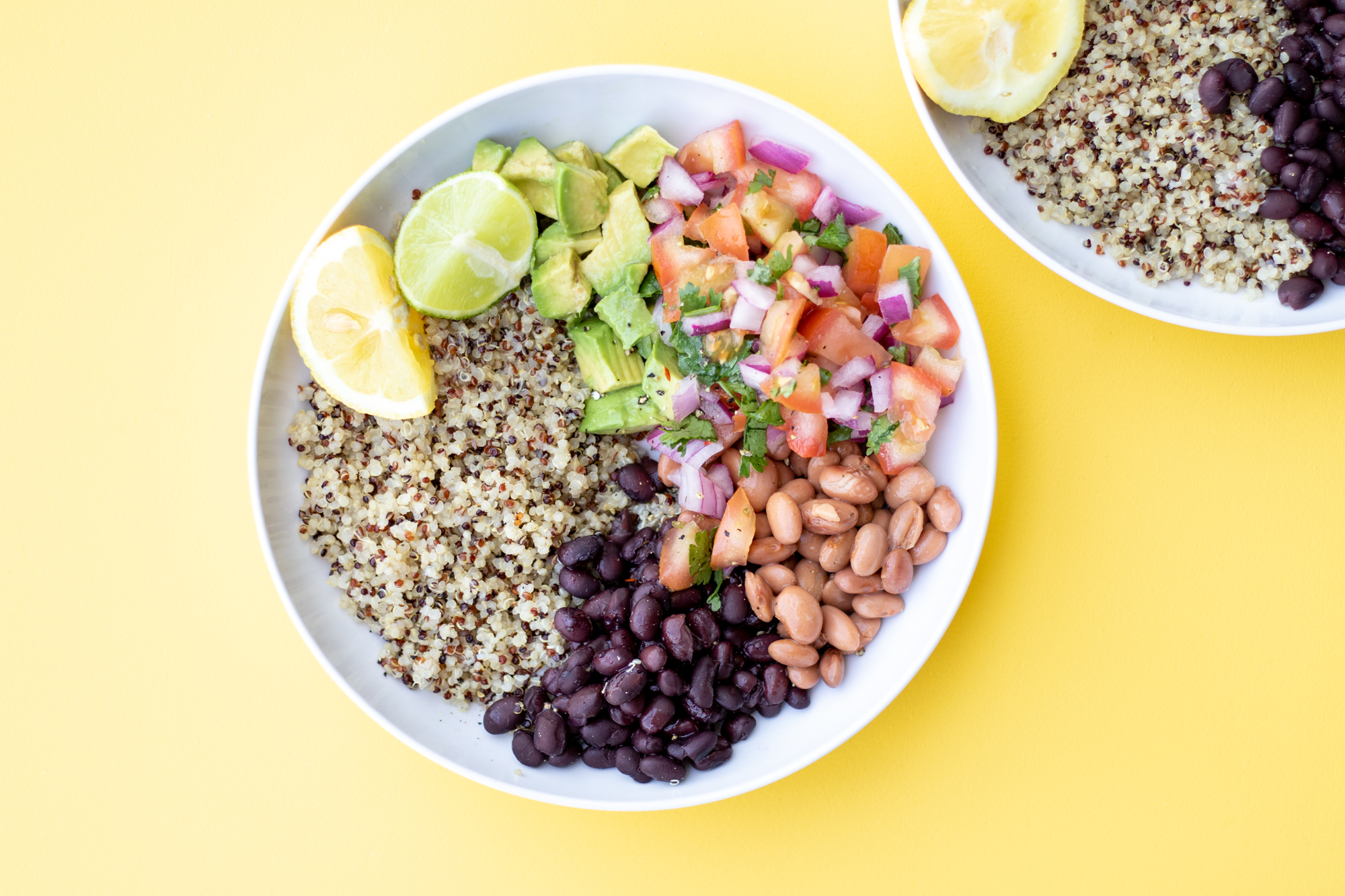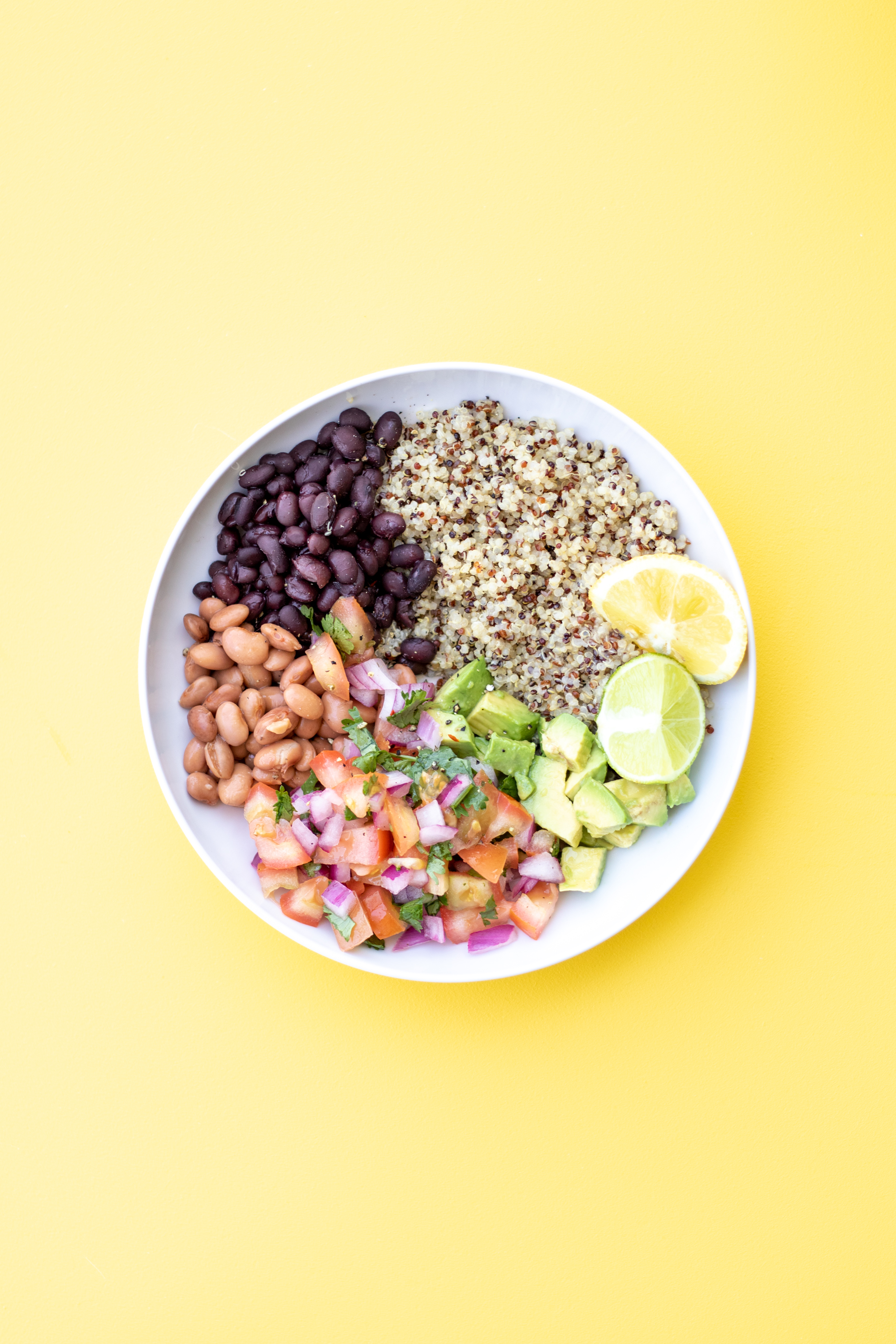 THE DEETS
To get more specific, I made a quick pico de gallo with the tomatoes, red onion, cilantro, & freshly squeezed lime & lemon. This pico de gallo is SO GOOD & so quick to throw together. You can use it in these jicama tortilla tacos too. I season the pico de gallo with some pepper & salt—very simple. I use rainbow peppercorns & pink Himalayan salt.
I also put a couple lime & lemon wedges on the side of the bowls so we could squeeze them on top of everything to add some extra flavor—plus, the wedges make the platting look really nice & thoughtful, & fresh, which I love! It's a quick little detail.
I like to use quinoa instead of rice because quinoa has a ton of nutritional value. Plus, it's delicious! It's a complete protein, & it also provides fiber & iron.
1/4 cup of dry quinoa provides:
6g of protein (which is 12% of the recommended daily value—DV)
3g of fiber (which is 10% DV)
10% DV iron
This is the tri-color quinoa I keep getting & love!
I used 2 kinds of beans to add variety: black beans & pinto beans.
Of course, use any kind of beans you like & have on hand.
Side note—Whole Foods has this 3 bean trio that's really yummy & gives you a good mix in a single can—I love using that too. I use that pretty often in my salads, especially for lunch. I didn't use that here, but it's definitely a good option!
So, those are the deets : )
Make it at home:
Quinoa
Beans
Quick homemade pico de gallo (tomatoes, red onion, cilantro, freshly squeezed lime & lemon, s&p)
Avocado
Garnish with lime & lemon wedges
& Enjoy!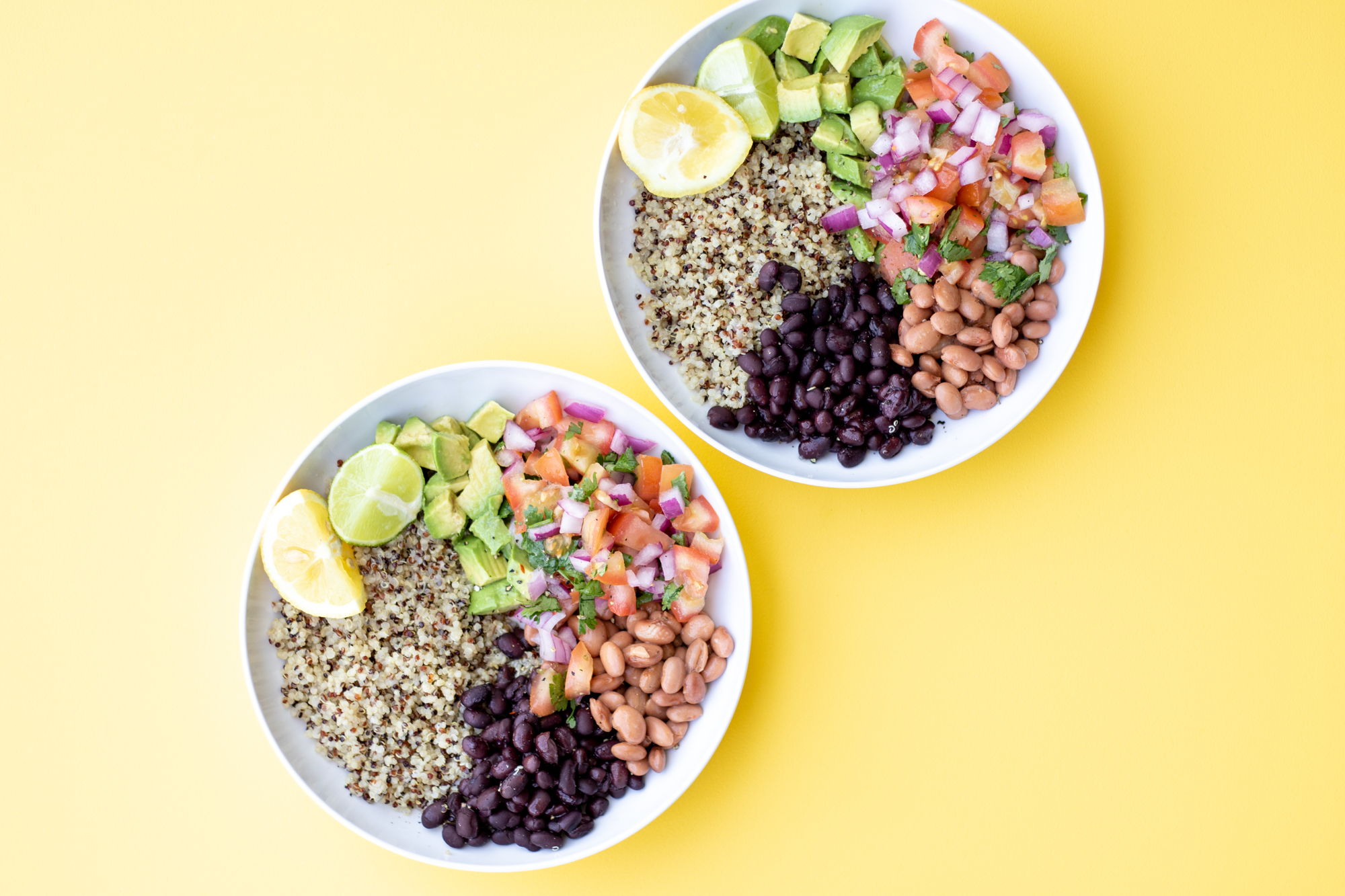 If you're looking for a quick & DELICIOUS lunch or dinner, & if you love these fresh flavors, this burrito bowl will definitely satisfy! : )
It's also a great meal to slate in when you're due for another grocery trip, since the produce for it stores really well in the fridge.
Quick tip for the cilantro: I chop up the cilantro & store it in a glass container in the fridge soon after bringing it home to keep it fresh longer & to keep it from wilting (I'll share a whole blog post all about this soon!) So that helps keep the cilantro fresher longer!
If you whip up this meal, leave a comment to let me know how you like it & if you share a picture or video on Instagram (or any other social platform) tag @JOYFETTI so I can take a look : ) I LOVE seeing what you create!
Enjoy!
<3,
Bita