Jicama tortilla tacos with crumbled Beyond Meat (vegan & gluten-free!)
10.15.2019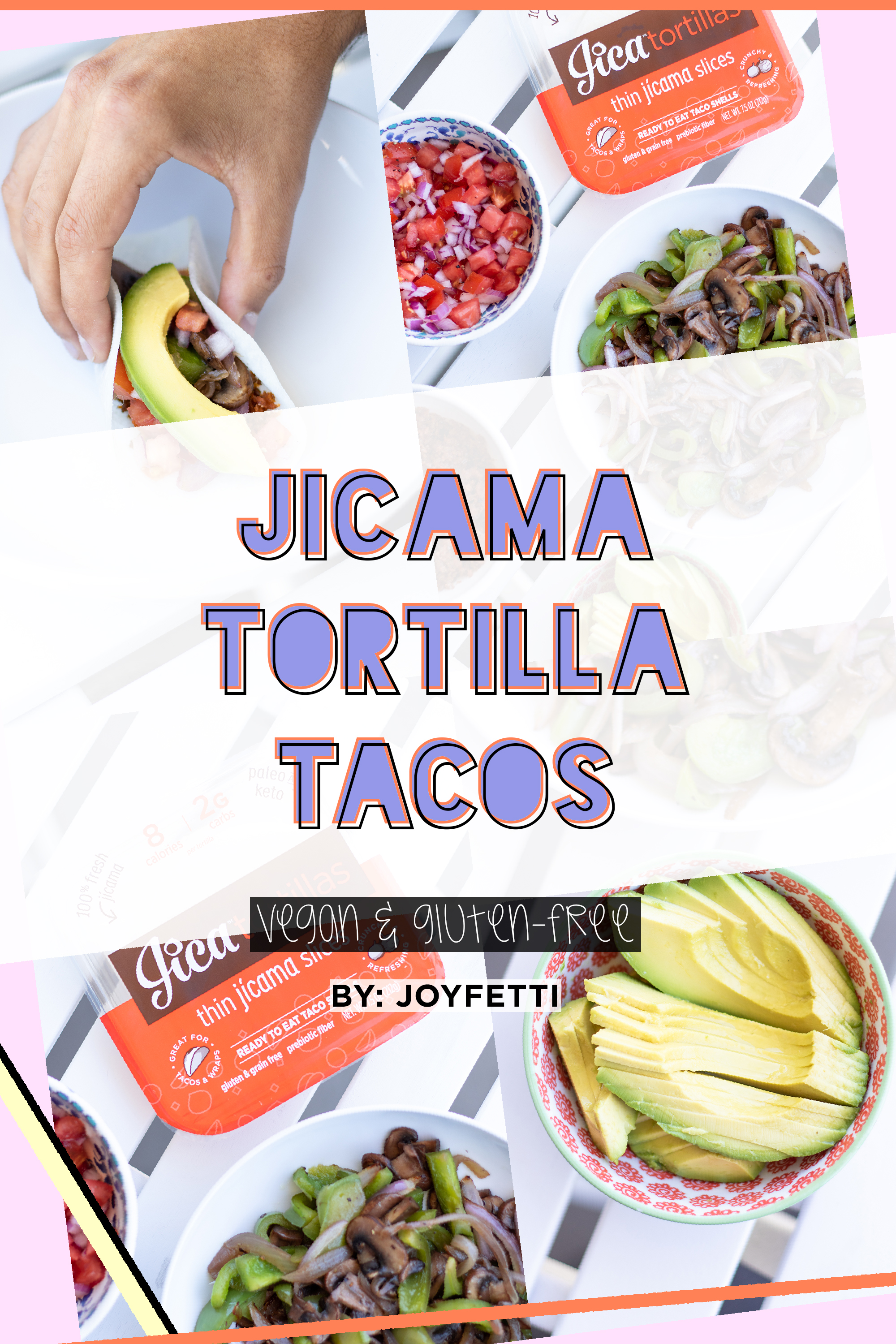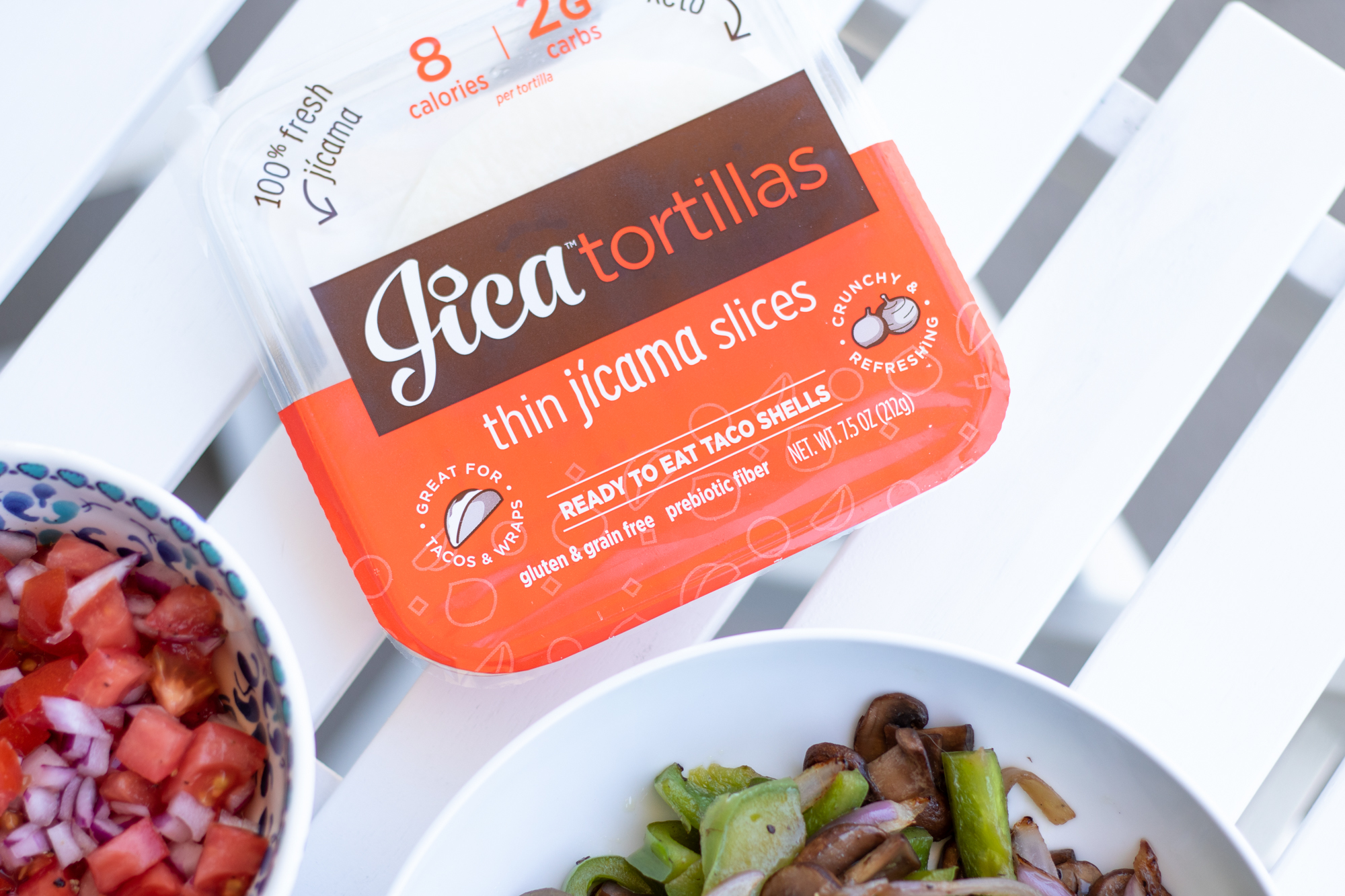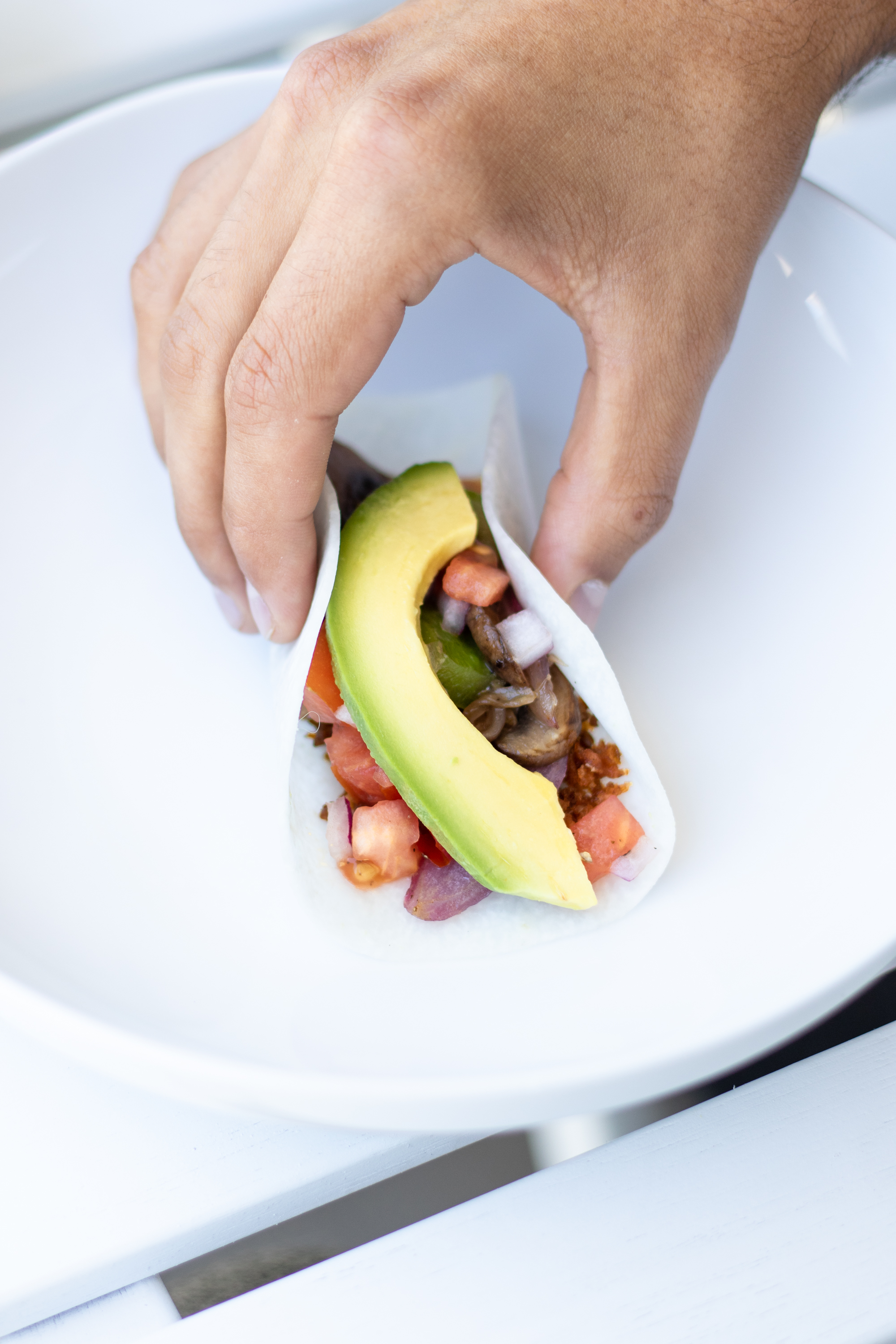 If you're part of the JOYFETTI IG community, you already know about these jicama tortillas!
They're so refreshing, crunchy & all around delicious. 
They've been my go-to for taco nights since I first discovered them on IG over a year ago & found them at Whole Foods. 
I've made these exact tacos for Arrash & I a bunch (which you might've seen on IG stories) & a couple months ago I made them for a few of our friends when we had them over—& they were a huge hit! We also served vegan loaded nachos with pulled king oyster mushrooms as an app, which were AMAZING! I'll share the deets in a blog post soon—in the meantime, you can find it on IG in the "pulled king oyster mushroom" highlight. 
Back to the tacos…
You'll love these for when you want a quick, delicious lunch or dinner. And they're also great for get-togethers!
You'll love how quickly you can pull them together.
If you're serving them at a get-together, you can prep the ingredients before your friends/family arrive, which I love, so you can relax & hang out with your friends/family when they arrive : )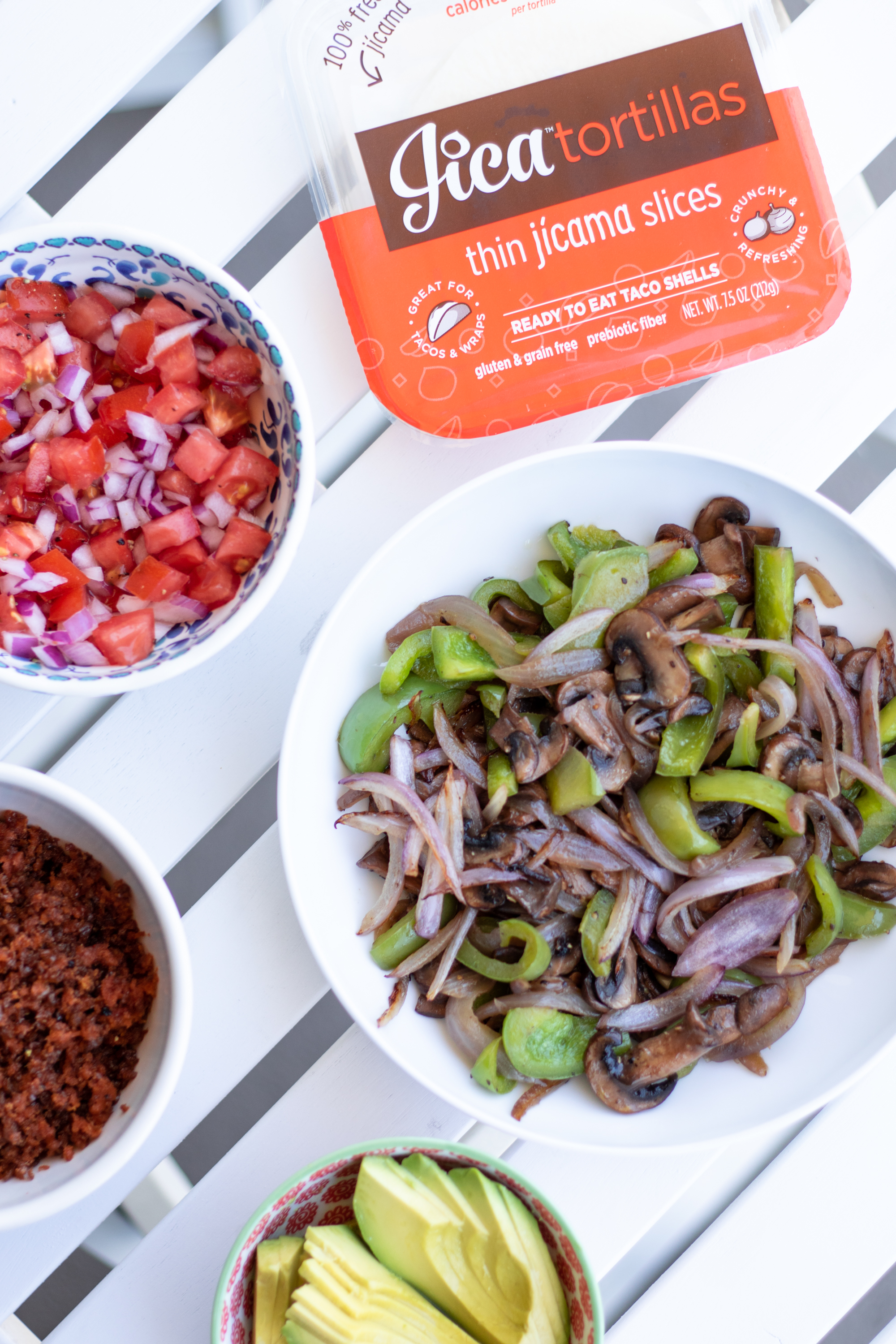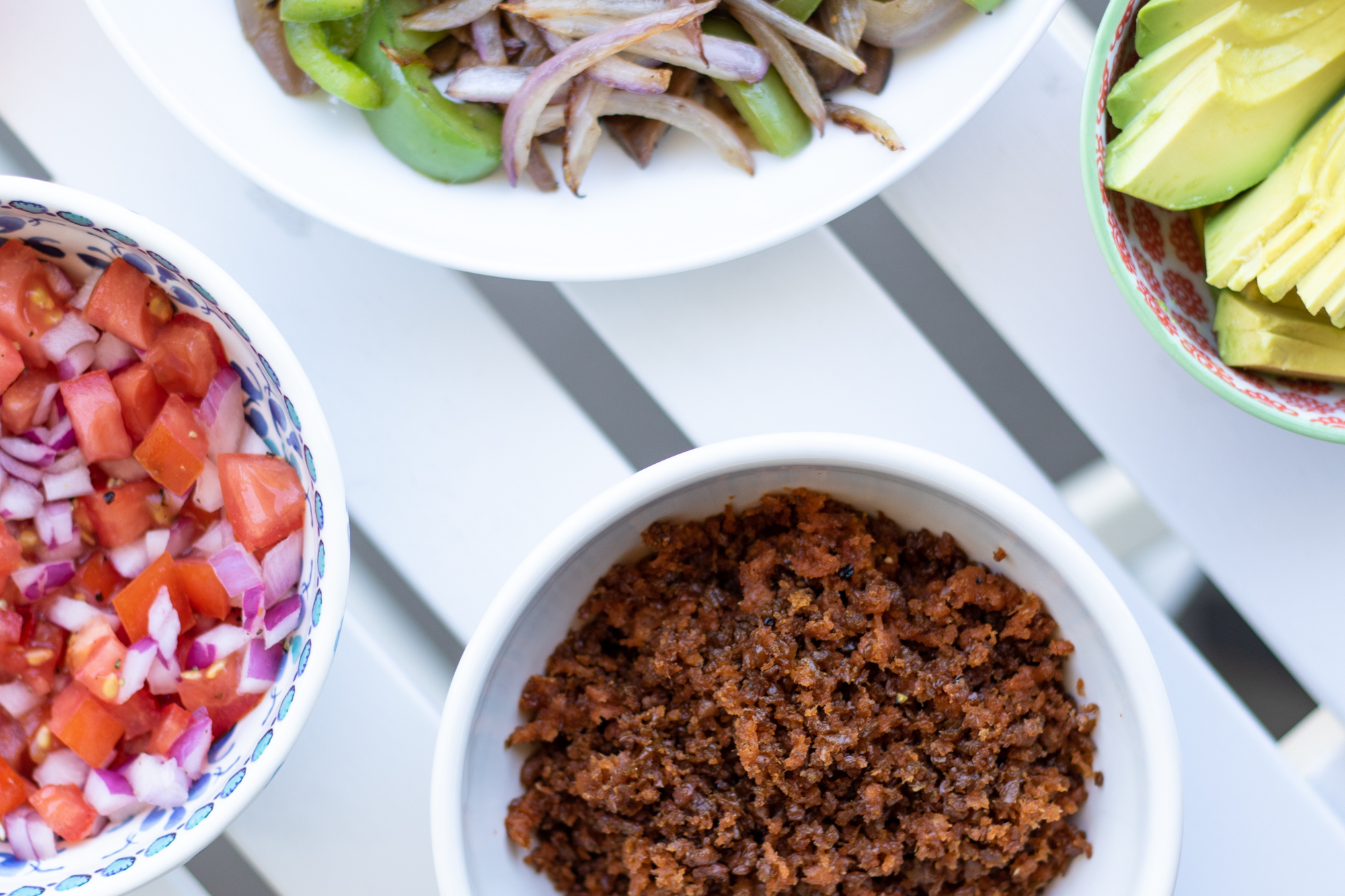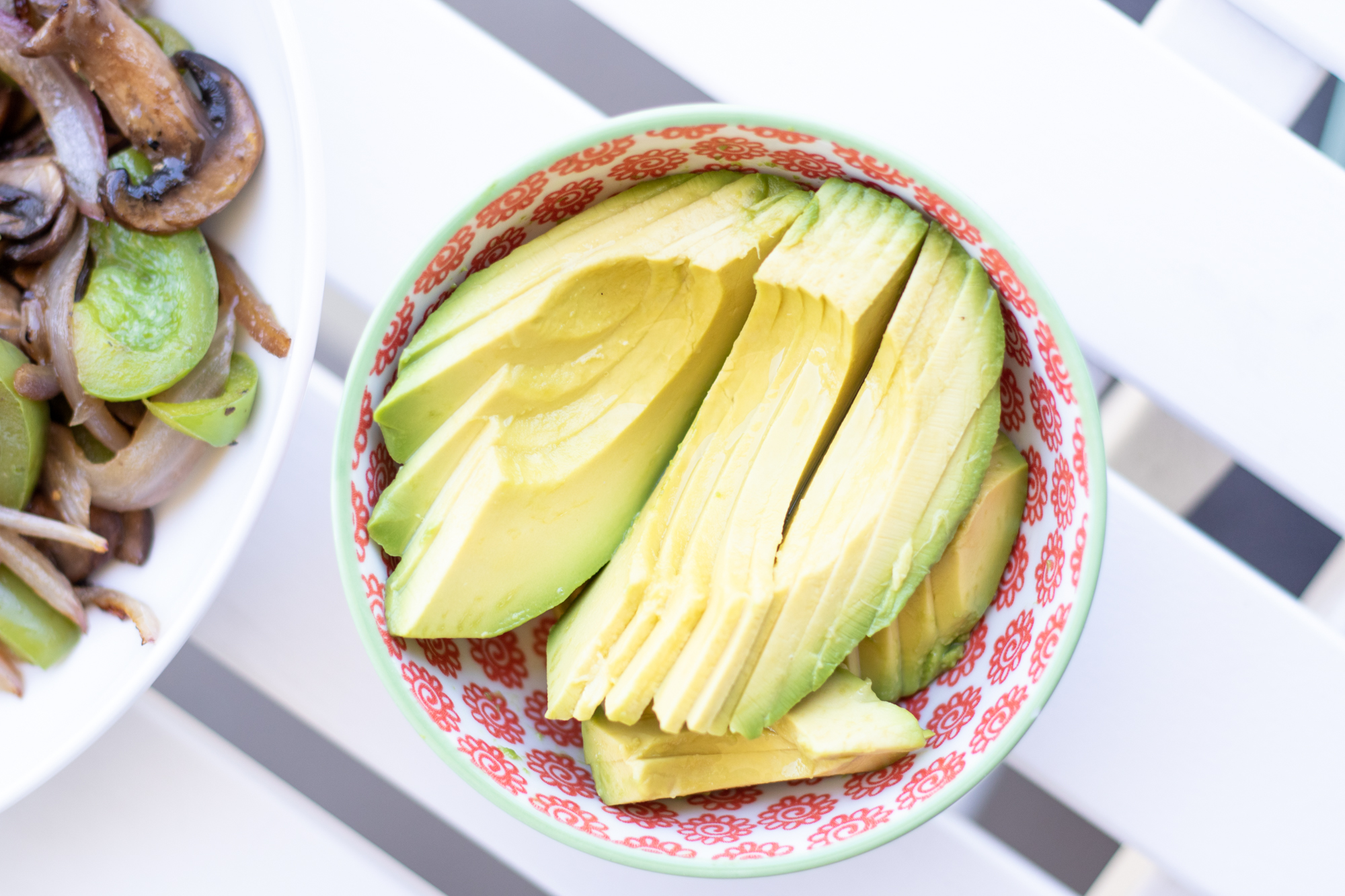 We've been making these tacos with jicama tortillas, crumbled Beyond Meat (which is vegan, soy-free, & gluten-free—YEAS!), sauteed veggies, homemade quick pico de gallo, & sliced avocado. SO FRICKEN GOOD OMG! You have to try them—you'll love them! 
The jicama tortillas are store-bought & ready to serve, & they're ONLY 8 CALORIES!!!
8 calories! Can you believe it? Insane!
Oh & they're gluten free, which I love because I'm sensitive to gluten. The jicama tortillas contain only 1 ingredient: jicama. Simple!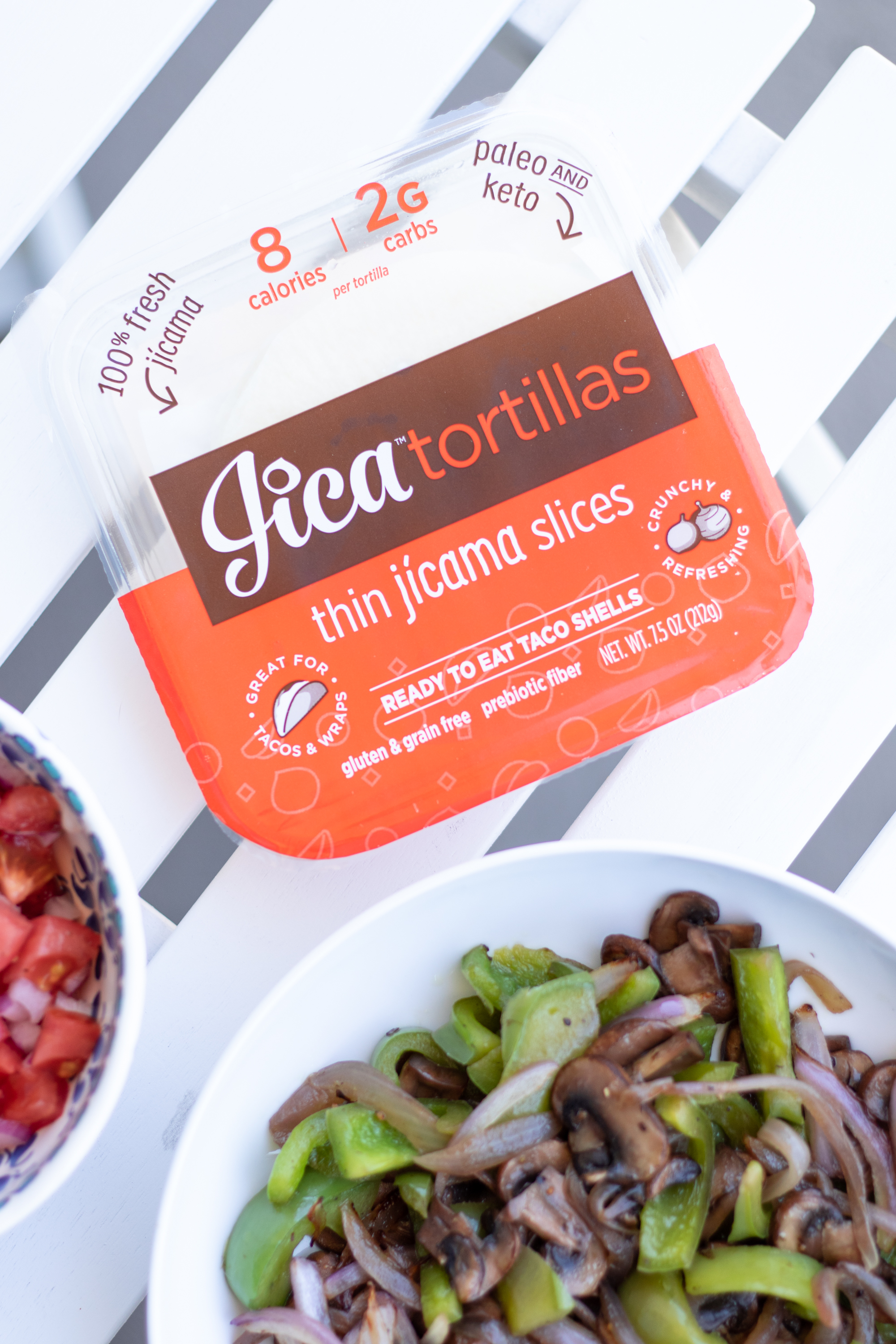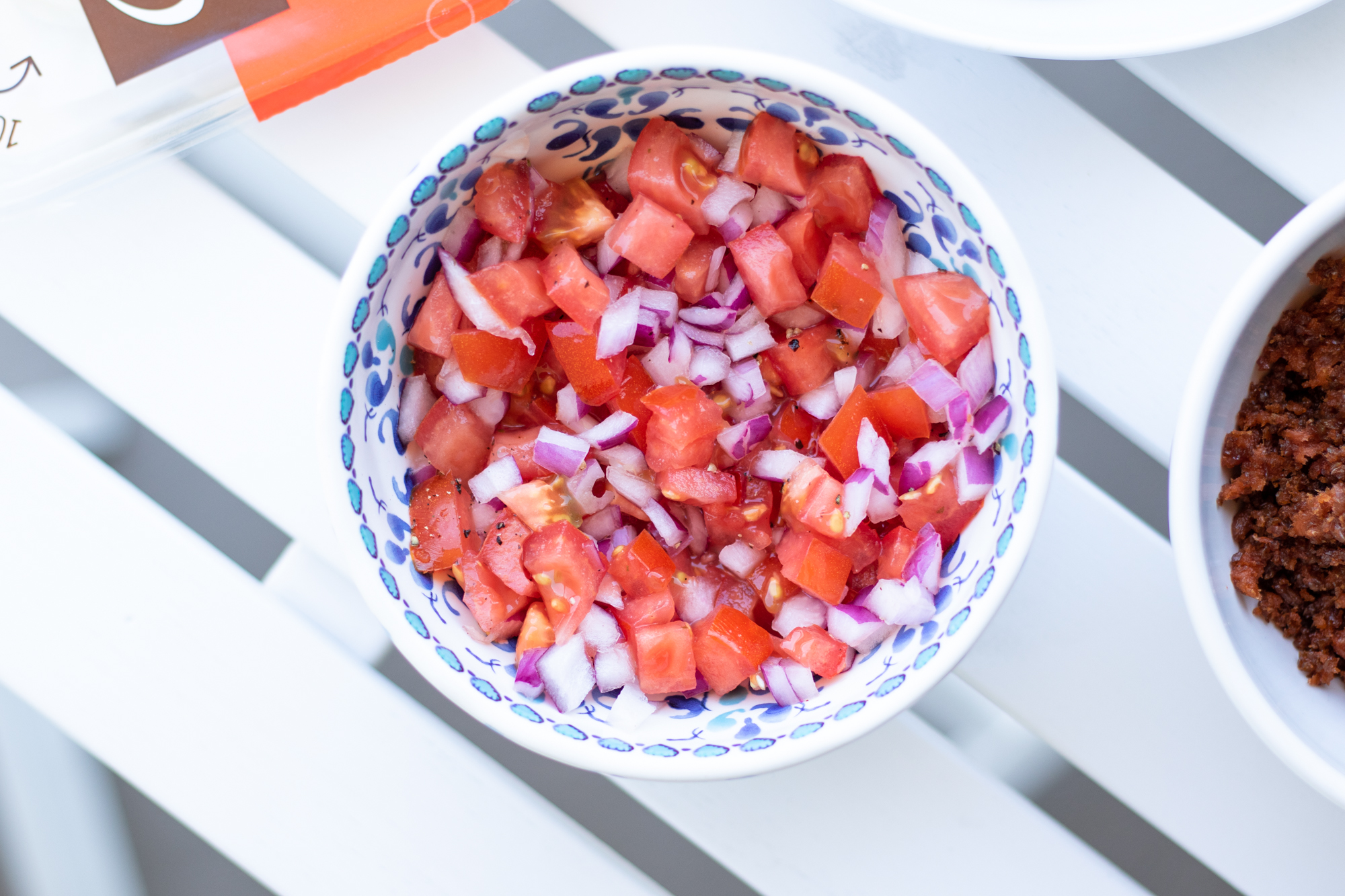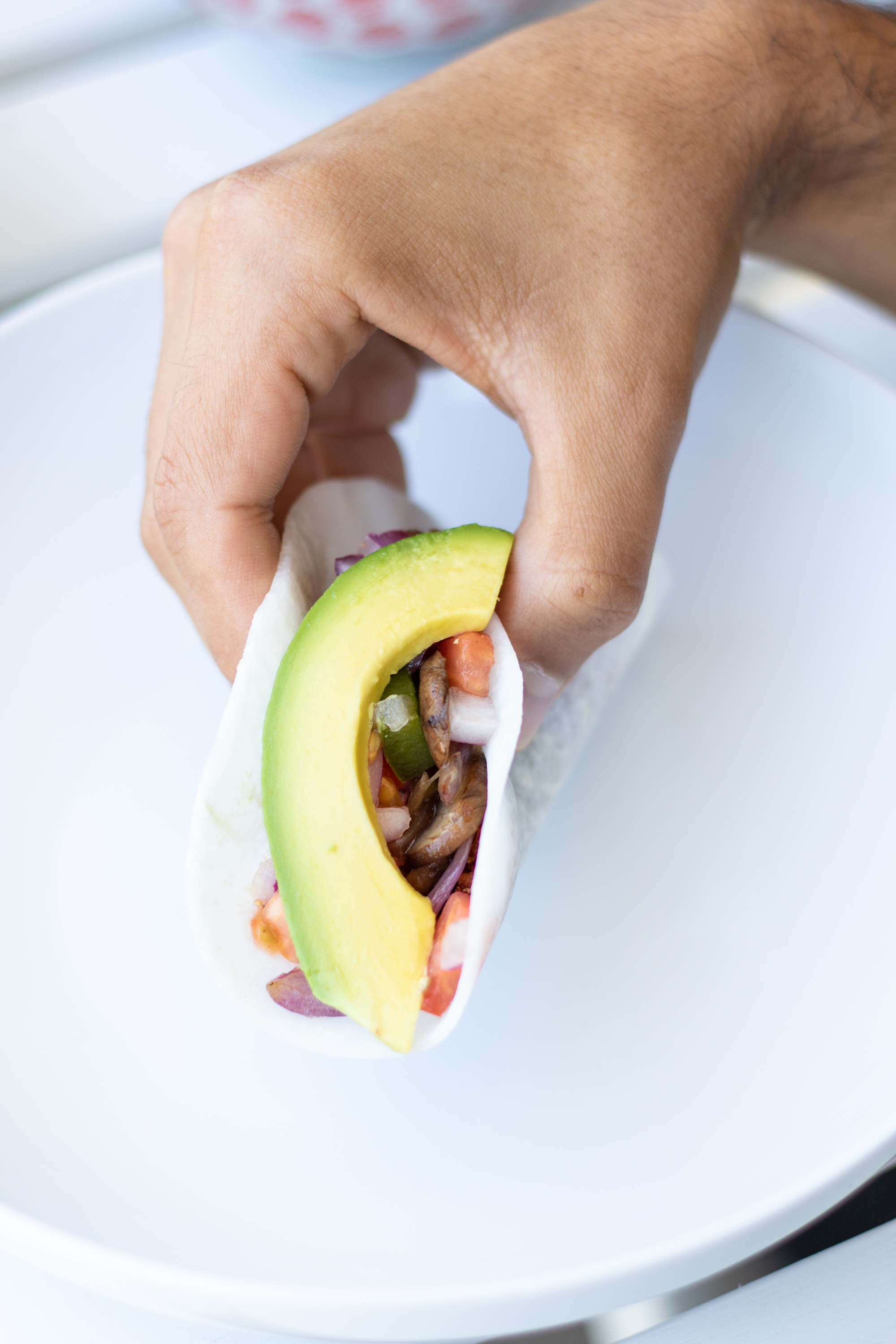 So here are the deets on how we make these tacos:
Jicama tortilla tacos w/ crumbled Beyond Meat
Jicama tortillas
These are store-bought & ready to serve. I've been getting the Jica jicama tortillas at Whole Foods.
Crumbled Beyond Meat taco "meat"
I crumble 2 Beyond Meat vegan burger patties (or you can use their new vegan ground beef—it's more cost effective. I've been doing that lately, now that it's available in stores) & add seasoning to it while I cook it to make the vegan taco "meat". I cook & crumble the Beyond Meat with a little extra virgin olive oil & season it with paprika, pepper, garlic salt, & a little cayenne for extra heat.
Sauteed veggies 
I sautee some mushrooms with onion & bell peppers using extra-virgin olive oil. I like to use a box of cremini mushrooms, green bell peppers, & red onion. 
Homemade quick pico de gallo
I chop up tomato (I like to use tomato on the vine—which btw, smell sooo good!), red onion, & sometimes some cilantro too, & I add freshly squeezed lime & lemon & a little pepper & pink salt. SO YUM!
Sliced avocado 
So you can just add them to your tacos. 
Simple! 
Let me know if you make these jicama tortilla tacos or your own version of them, how you like them. I think you'll love how crispy, & delicious they are. And if you snap a pic & share on Instagram tag me @JOYFETTI so I can take a look : ) I love seeing what you create!
Chat soon!
<3,
Bita