Our wedding DIY vegan gelato & beverage carts
09.22.2021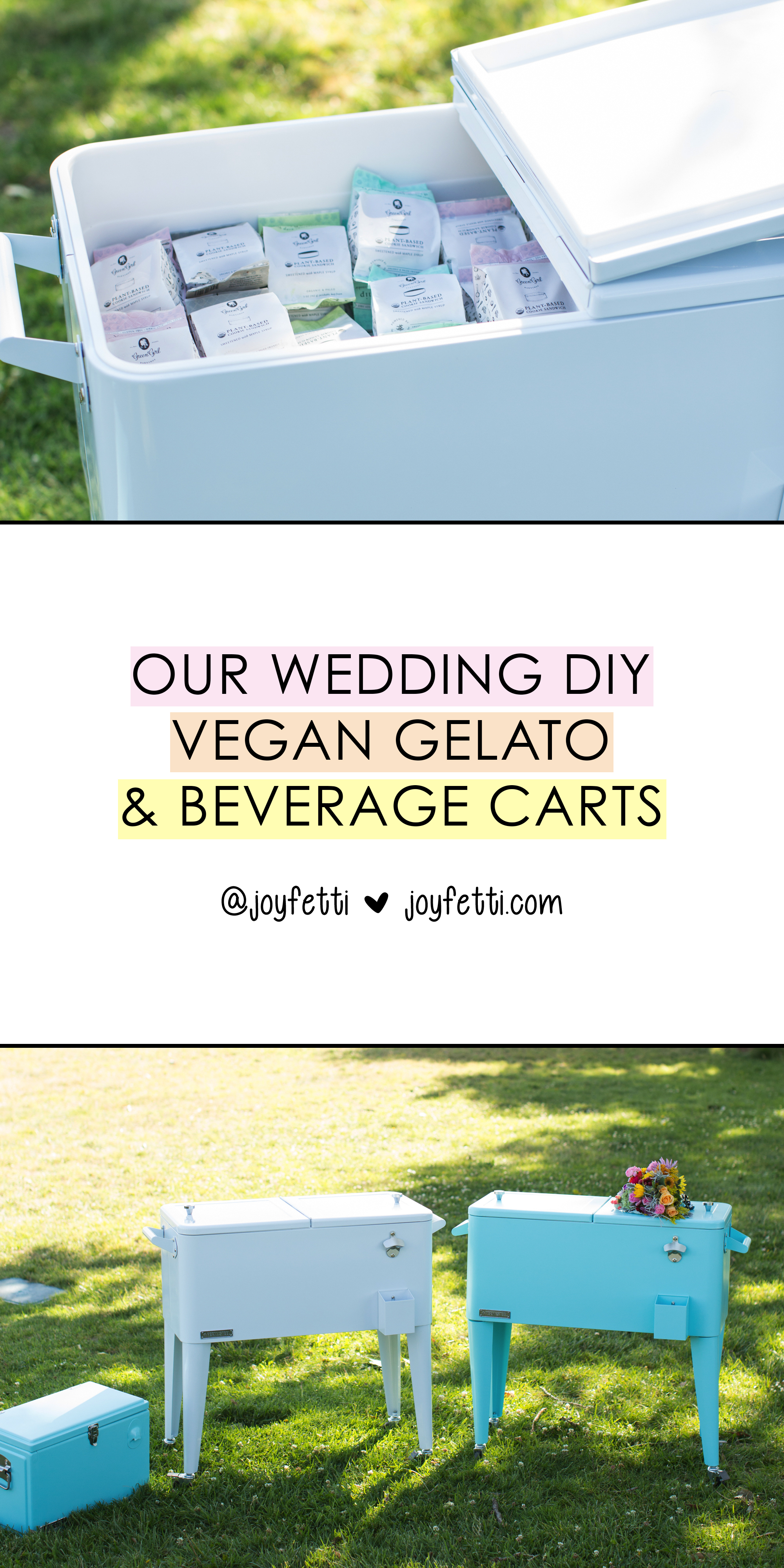 When we pivoted our wedding plans last summer & started planning our shelter-in-place garden wedding, one of the aspects we wanted to figure out was food—& drinks, for local family & friends who were joining us in person to hear us share our vows.
Since we were sharing our vows at a local park & wanted to be mindful of social distancing & keeping everything sanitary, we wanted something that was individually wrapped, convenient, & simple—something our friends & family would enjoy & would also be esthetically pleasing. Something delicious & cute!
We decided on these delicious, vegan, gluten-free gelato ice cream sandwiches from Green Girl Bakeshop.
Green Girl Bakeshop is a local, small business based in the Bay Area. All their treats are vegan & gluten free.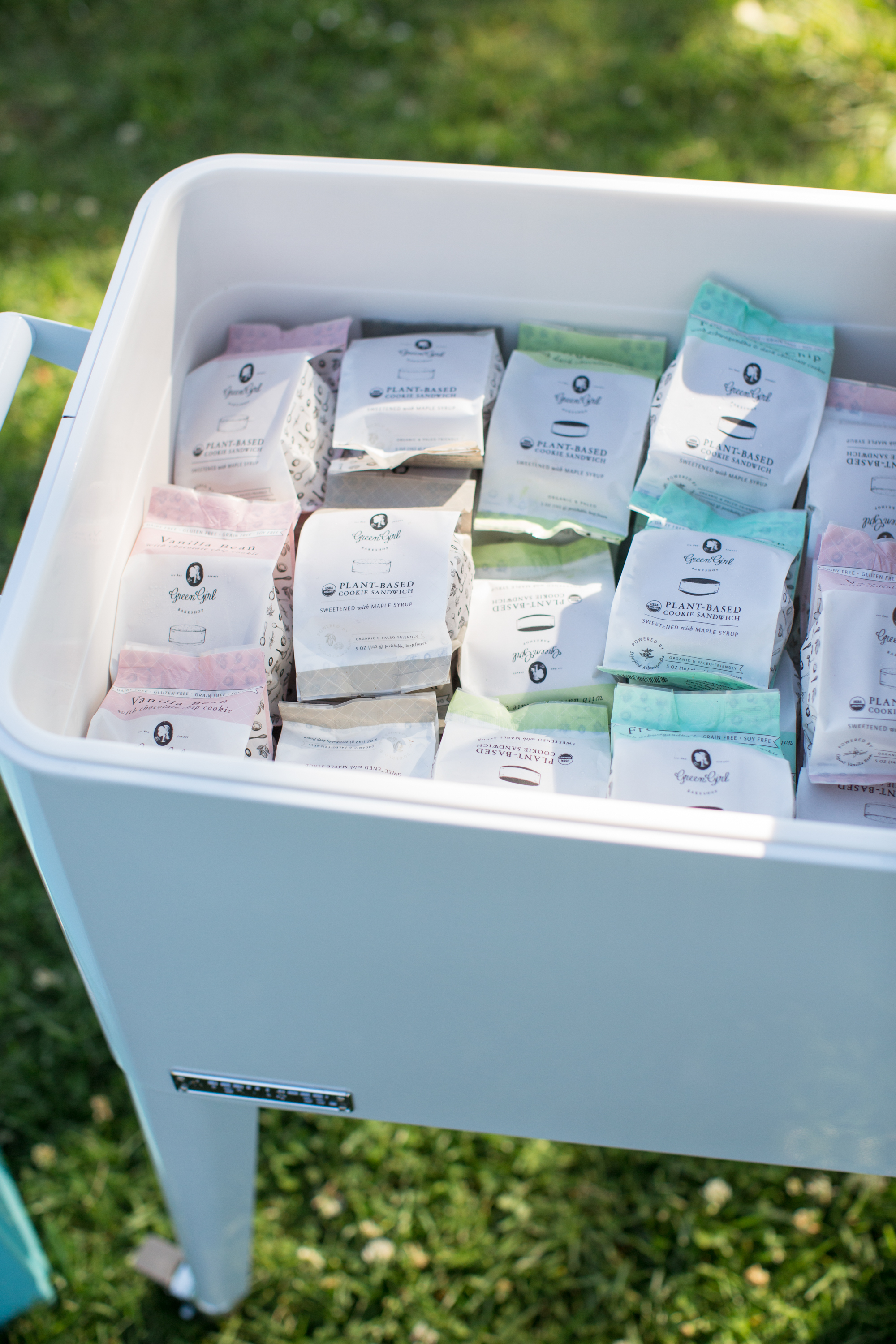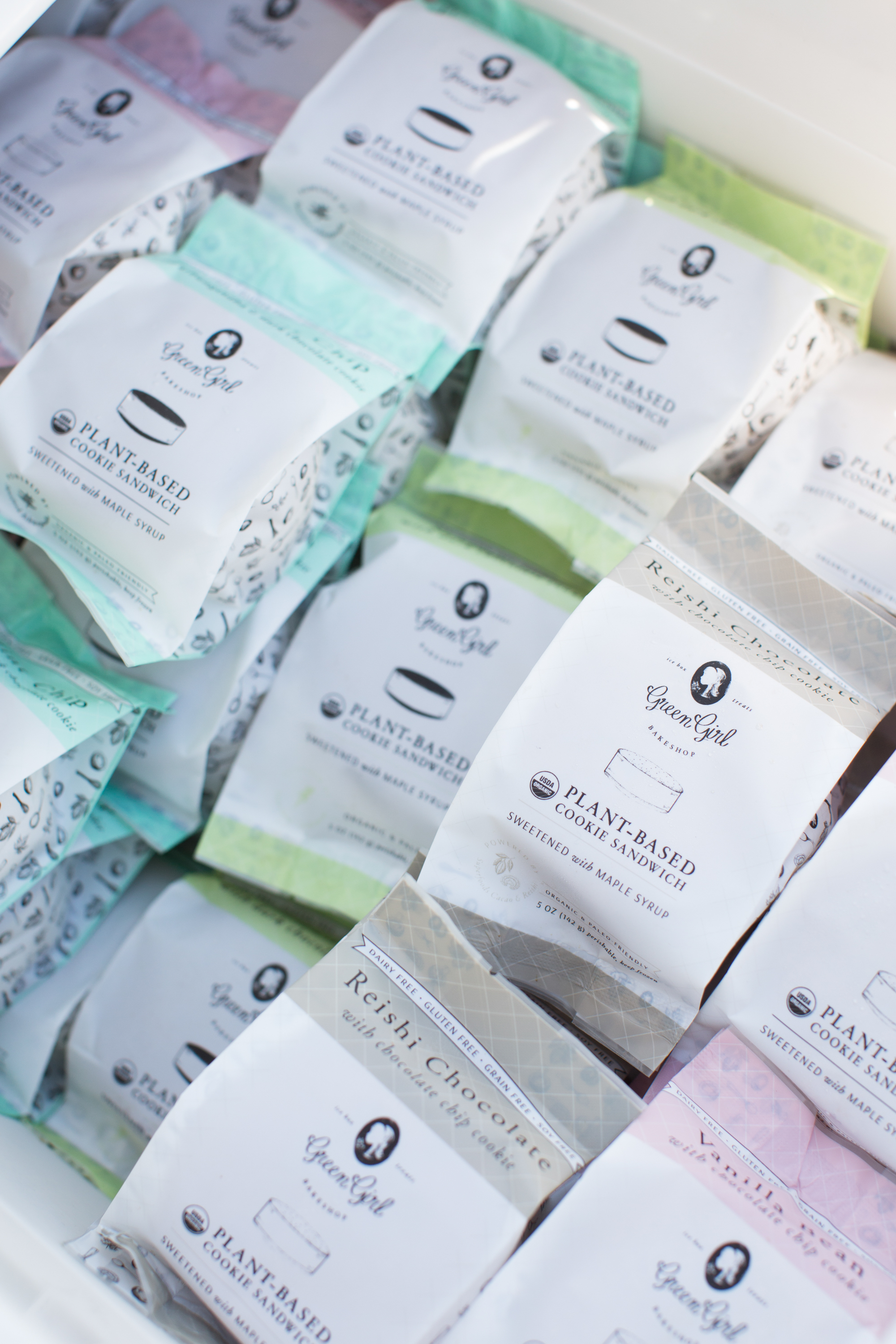 The first time we had their vegan gelato sandwiches was at a vegan restaurant, HeyO! Eats, in downtown Mountain View (HeyO! closed after 2020, & we hope one day the owners will reopen another vegan concept because their food was DELICIOUS!)
Since then, we've enjoyed Green Girl Bakeshop's vegan gelato sandwiches from Whole Foods—our local Whole Foods locations carry some of their flavors.
For our wedding, we contacted the Green Girl Bakeshop team & placed a direct order with them.
We got a full variety of their flavors: Cardamom, Reishi Chocolate, Fresh Mint Chip, Golden Turmeric, Vanilla Bean.
They're all delicious! I especially love the Golden Turmeric & Vanilla Bean.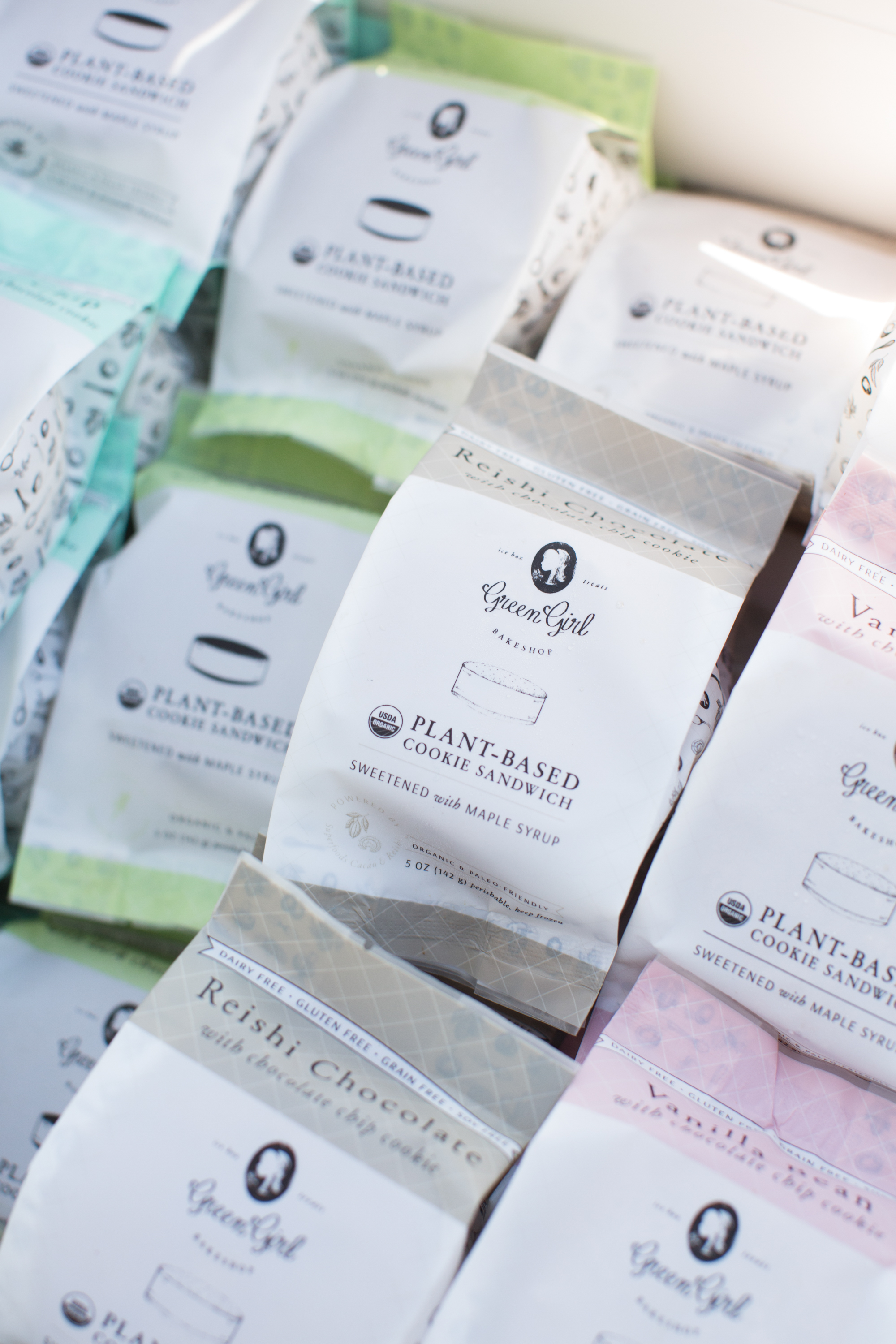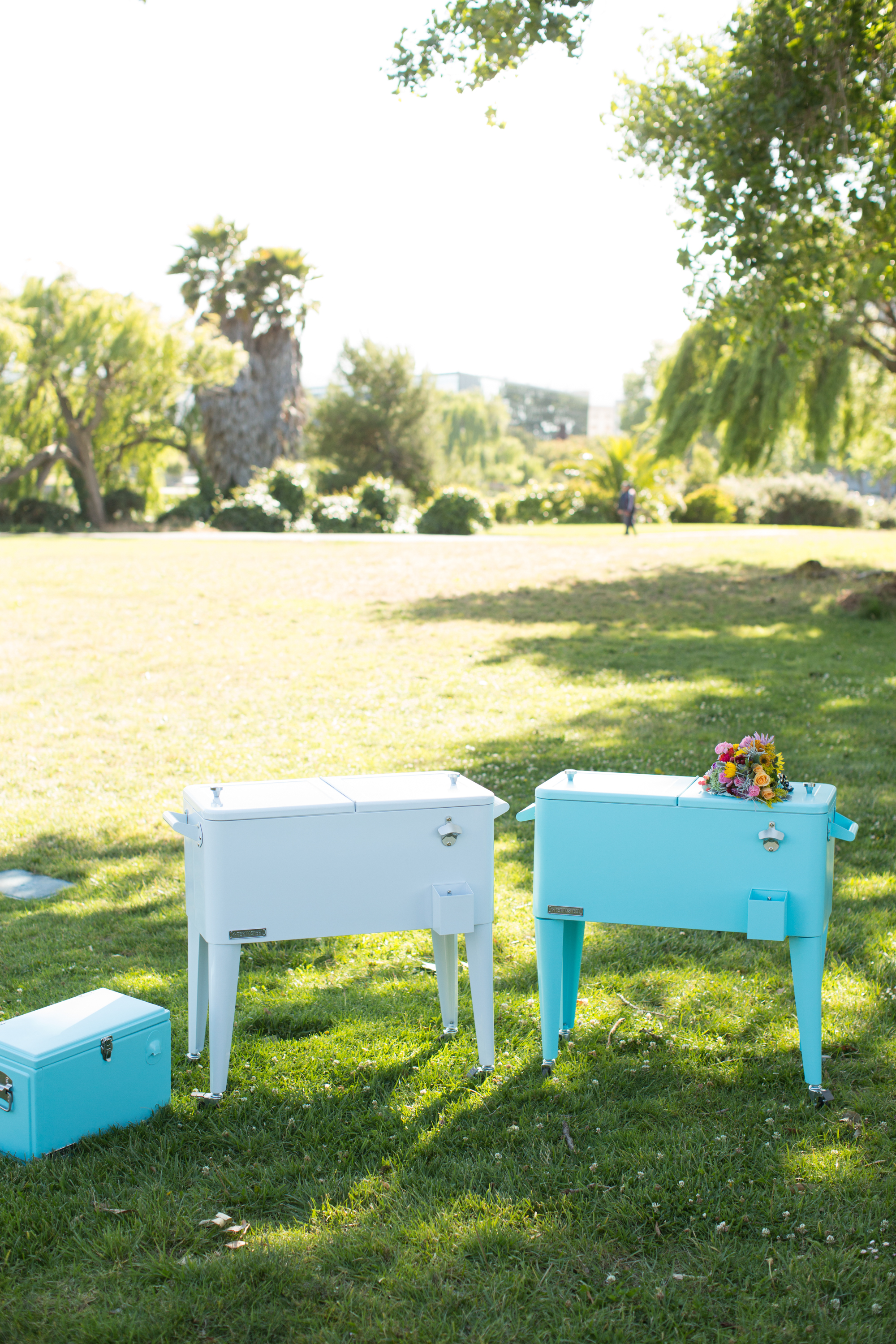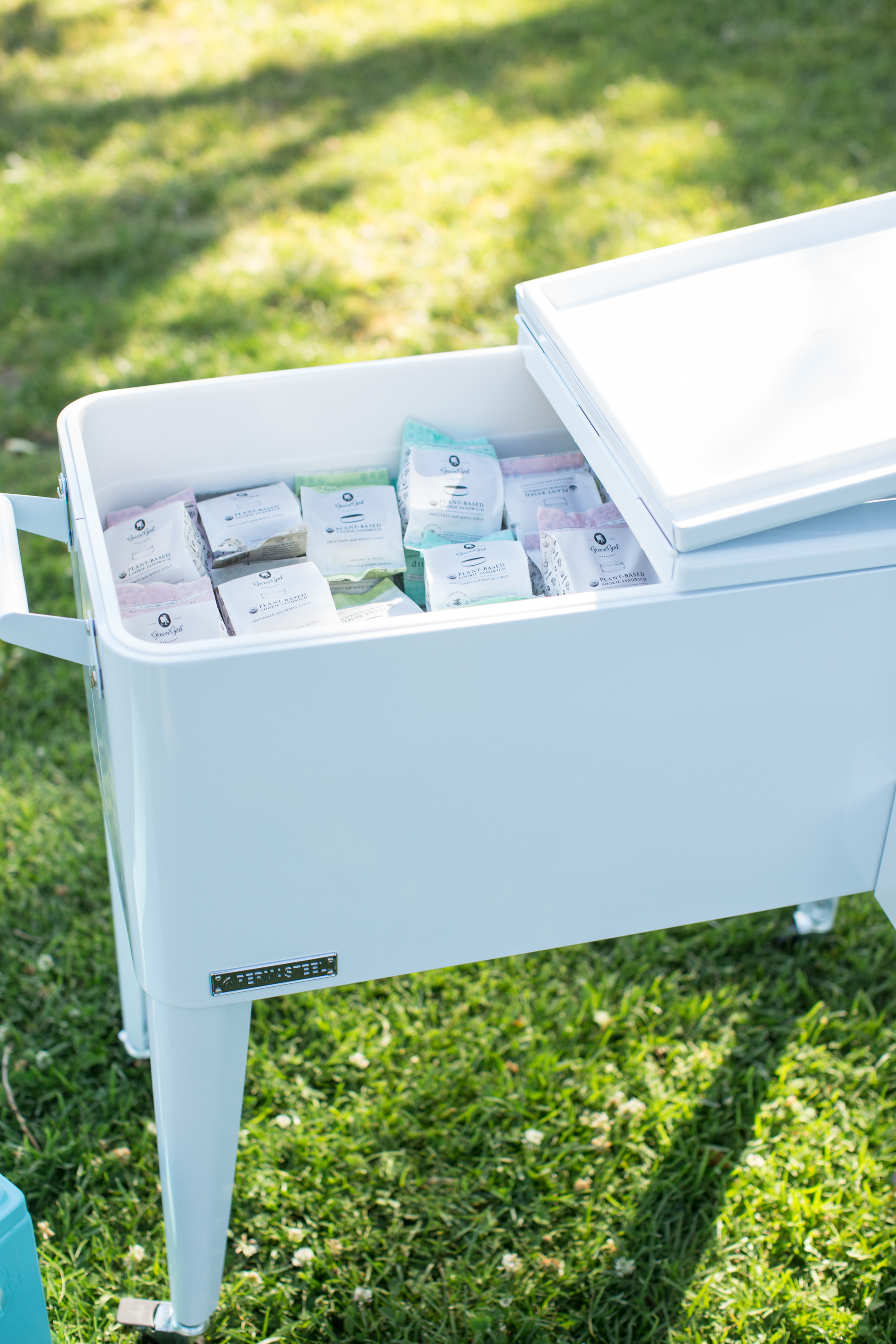 When they delivered the gelato sandwiches we stored them in a freezer at our office, near the park.
Right before our wedding, we moved them from the freezer to these adorable, pastel Permasteel coolers.
These Permasteel coolers are SO fun & cute! We got them at Home Depot. I love the pastel colors, & they made for a really fun, & practical display at our wedding. We also did our cake cutting on them—more about the cake soon! It was homemade by my sister & it's vegan : ) For now, you can check it out in our wedding gallery.
We put the gelato sandwiches in the white rolling cooler, & in the turquoise rolling cooler, we put little Pellegrinos & Flow waters, to help keep everyone hydrated.
We also got a small, turquoise picnic cooler that we used to hold 2 custom coconuts we used in our wedding shoot after our ceremony—you can see the pics in our wedding gallery & I'll share a post all about them & how we customized them for our wedding soon!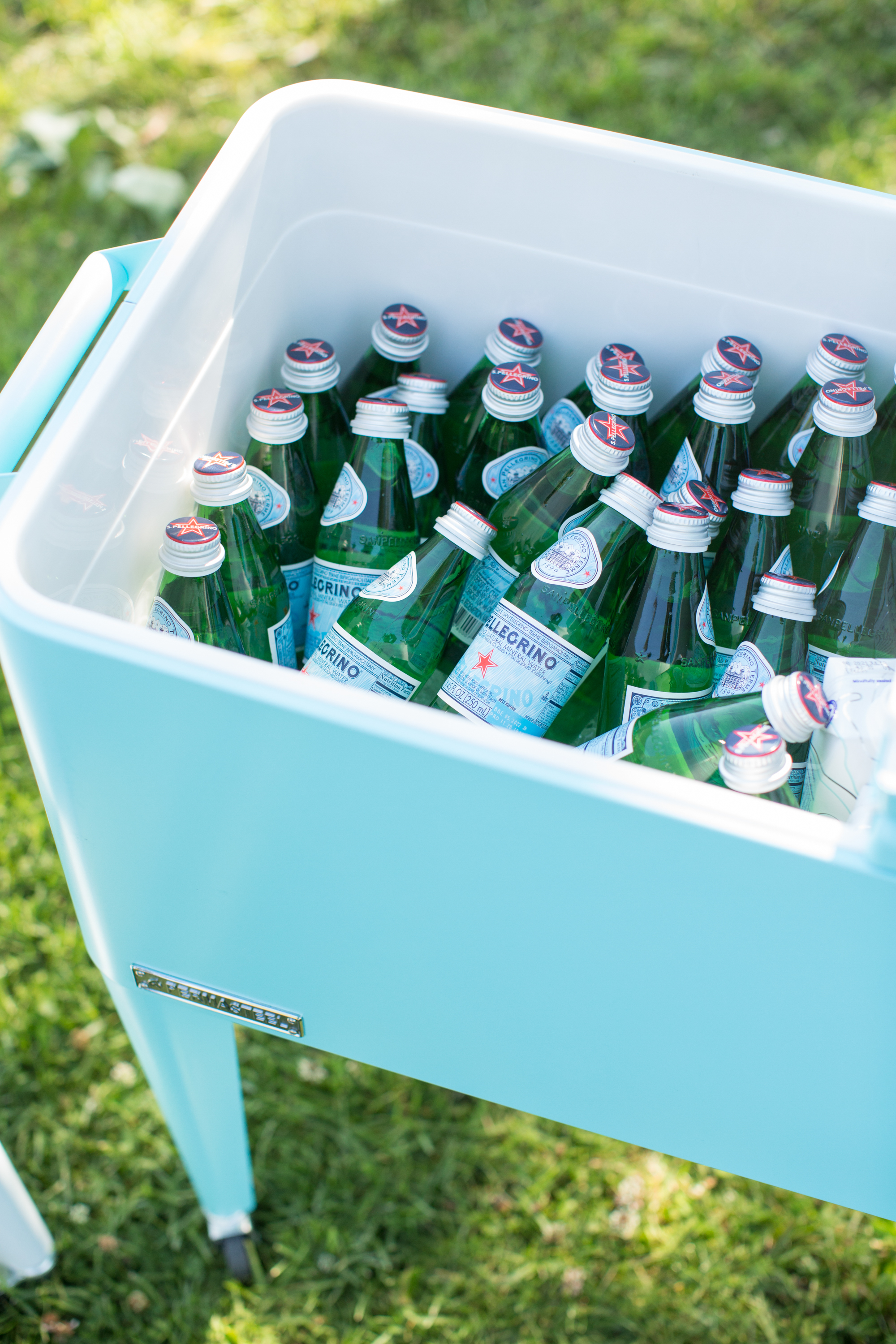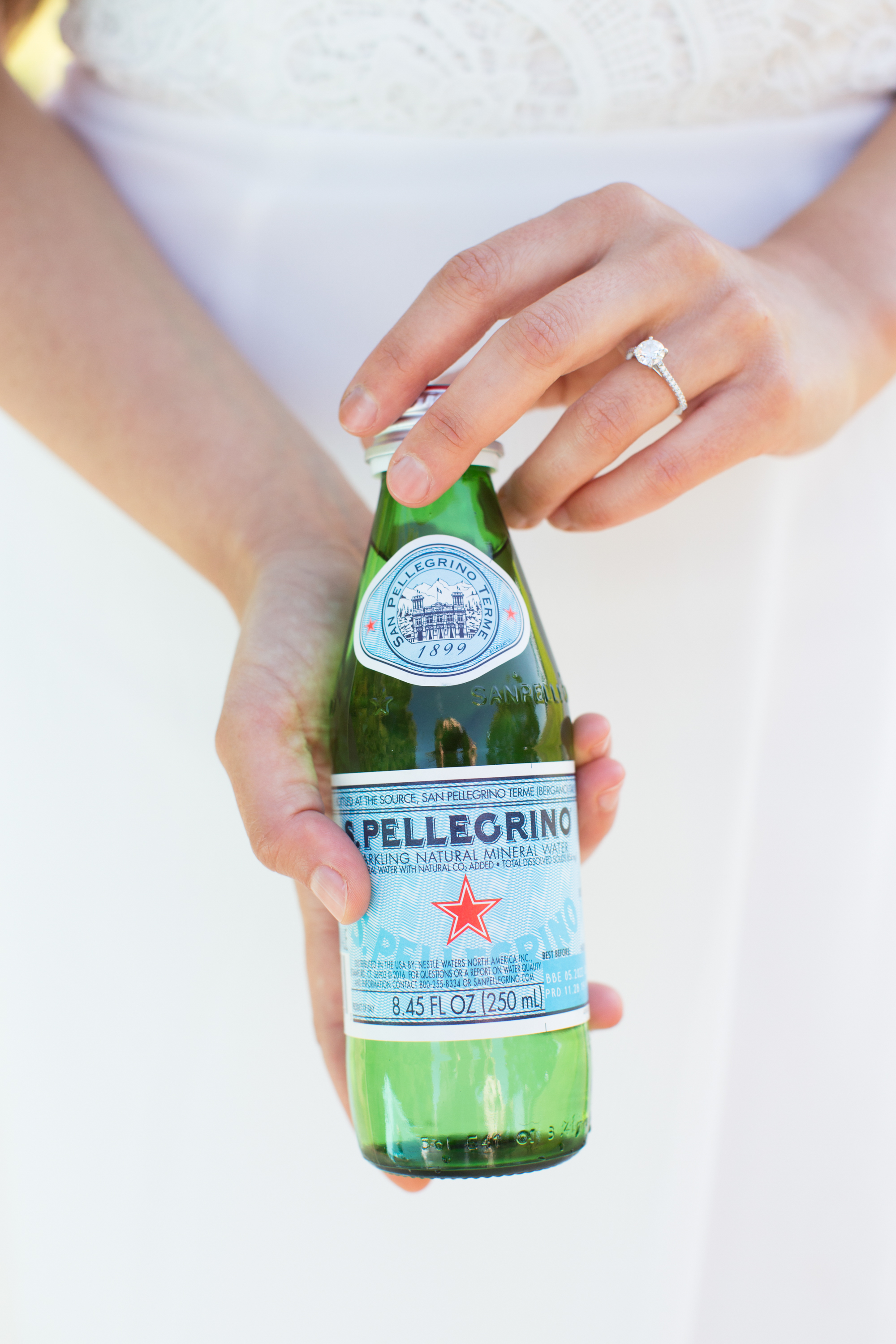 Now we have these 2 rolling coolers in our backyard (they're weather-safe) & it's so fun having something cute from our wedding day as part of our everyday.
We've also used our small picnic cooler a BUNCH—we take it with us for picnics, on day trips & road trips, & use it for little get-togethers outside our place.
P.S. I just saw these rolling coolers also come in 2 more super cute pastel colors: mint & baby pink. Fun!!
If you're wanting to put together a little DIY cart situation for a wedding or an event, I hope this sparks some ideas for you! : )
& if you're looking for a delicious, vegan, gluten-free treat, check out Green Girl Bakeshop. I think you'll love them!
Chat soon!
<3,
Bita
Cute coolers & mini drinks: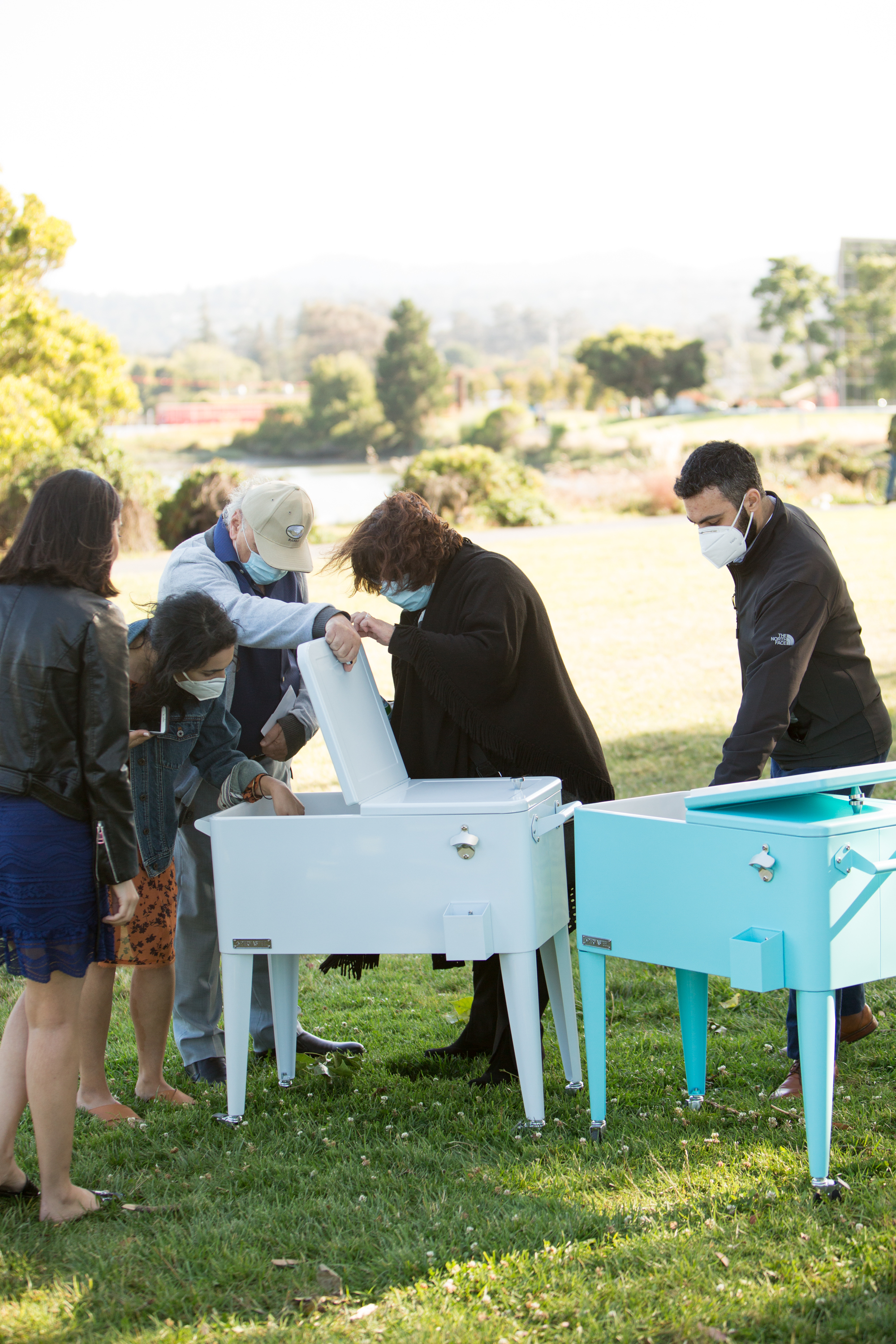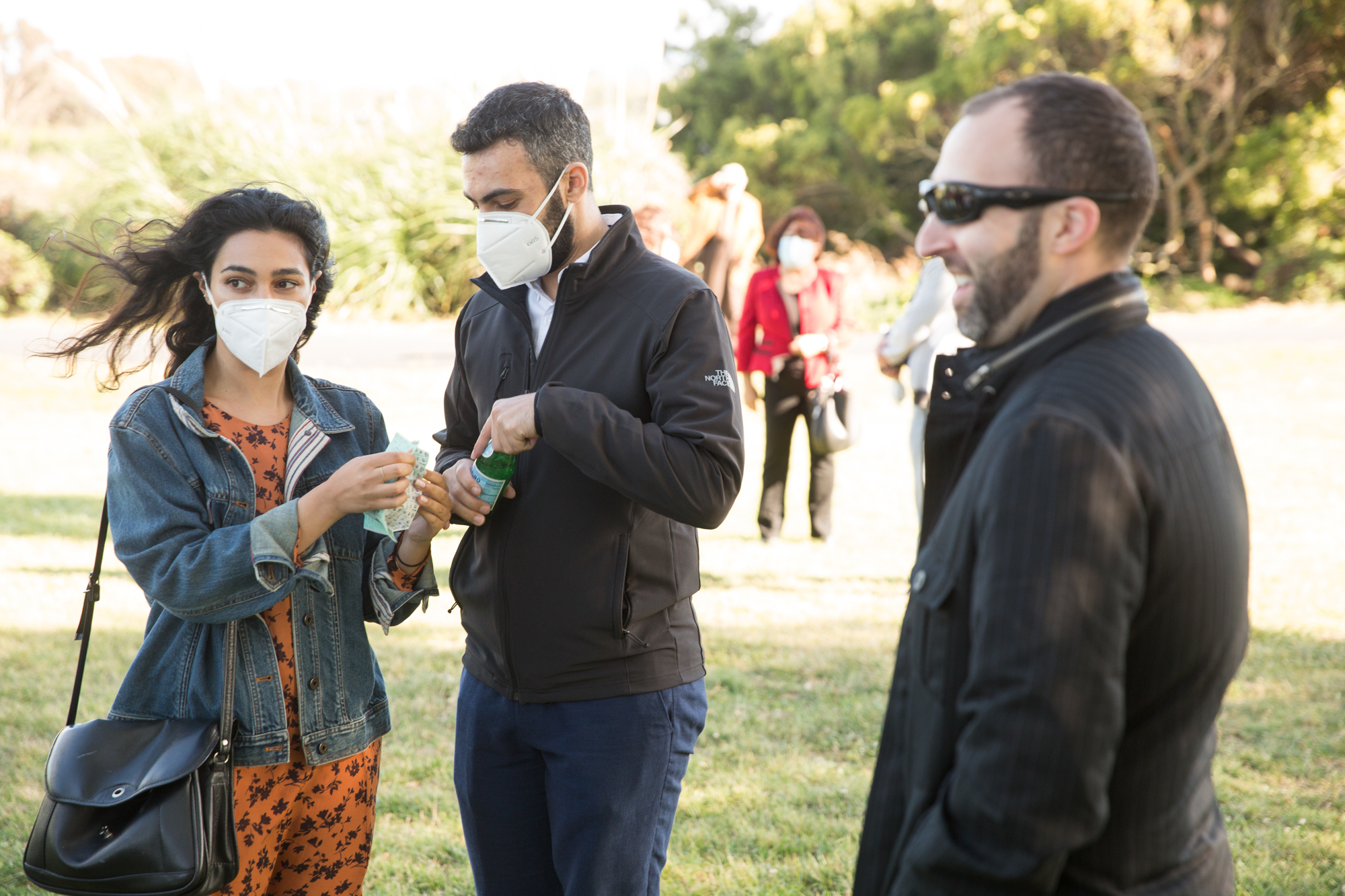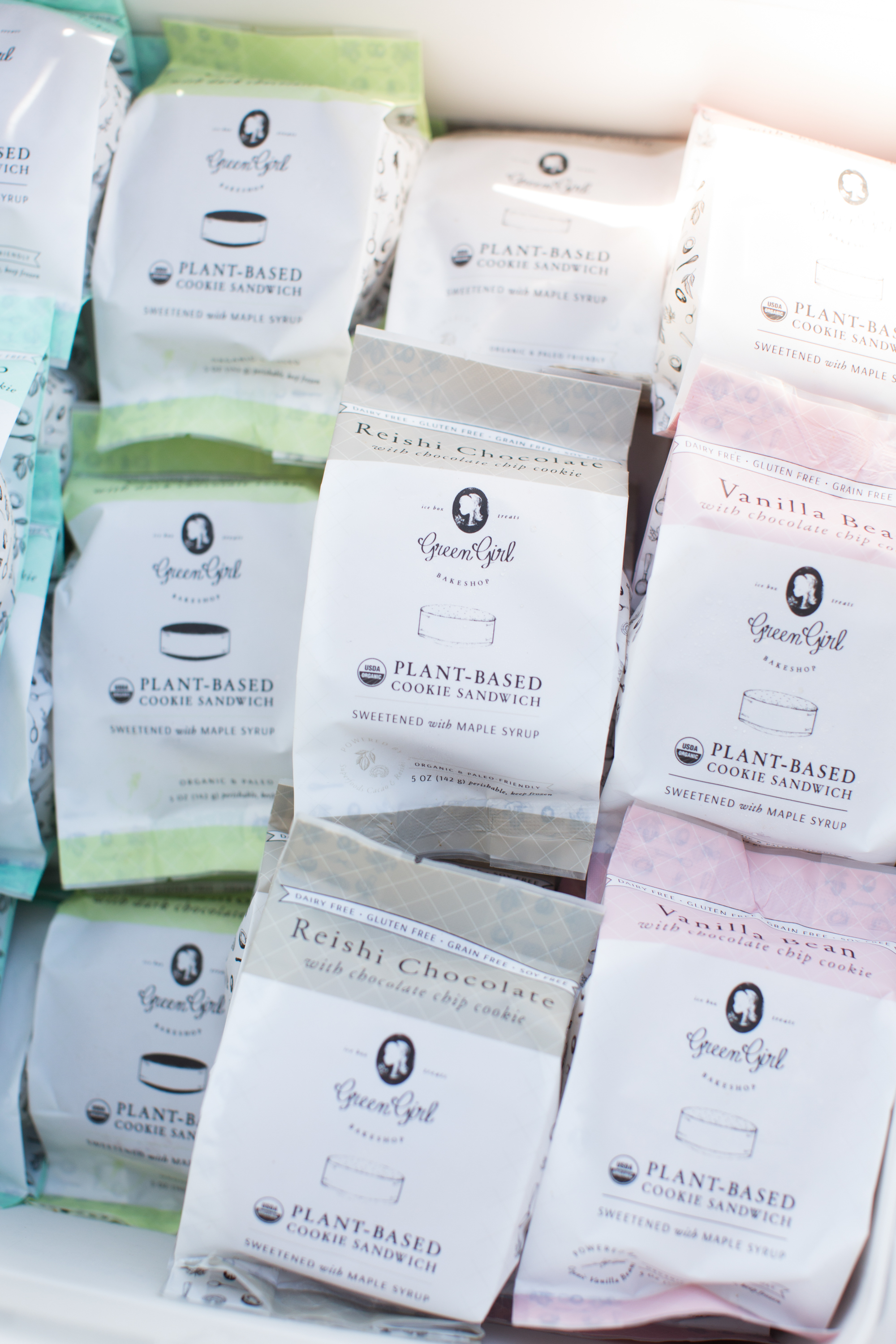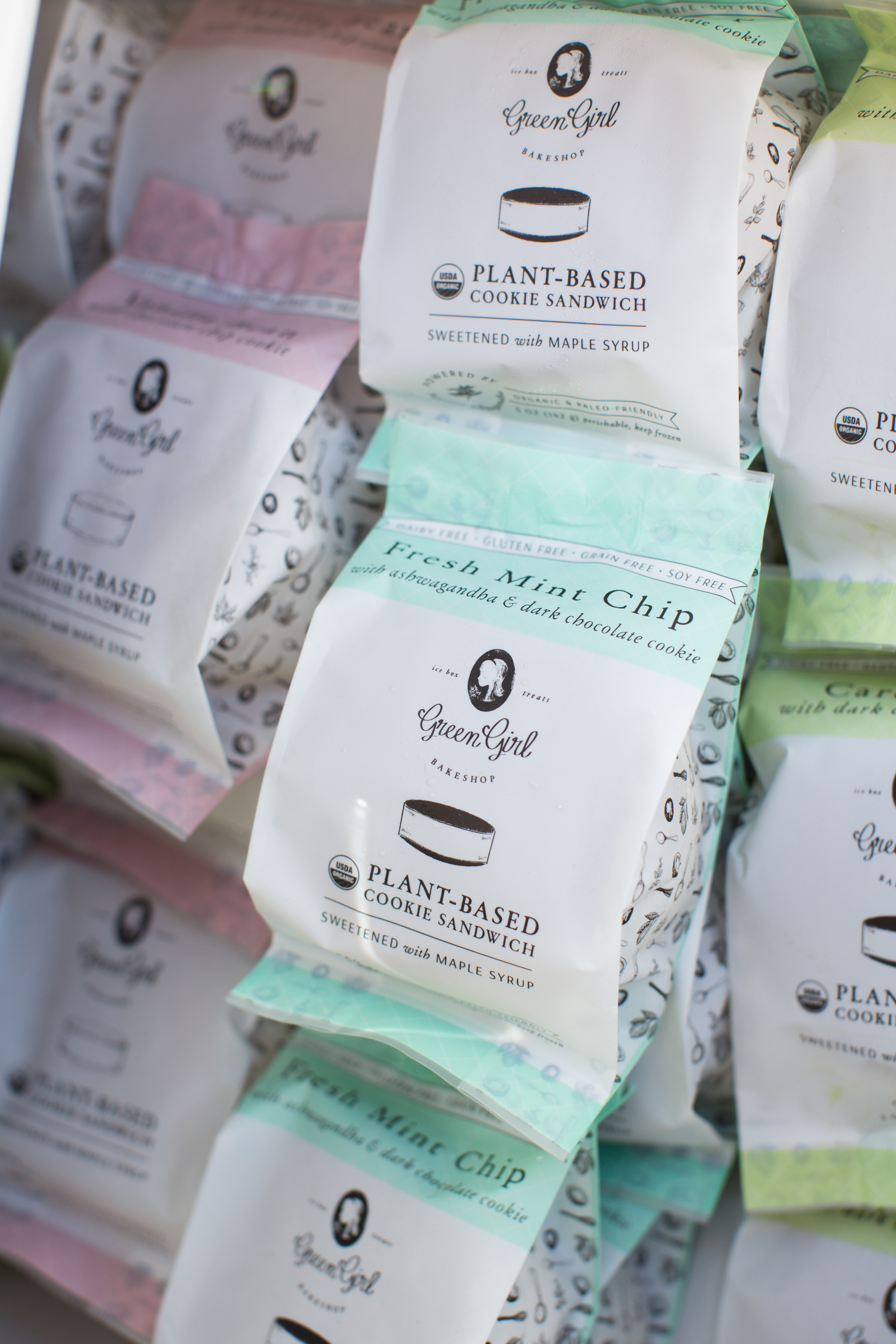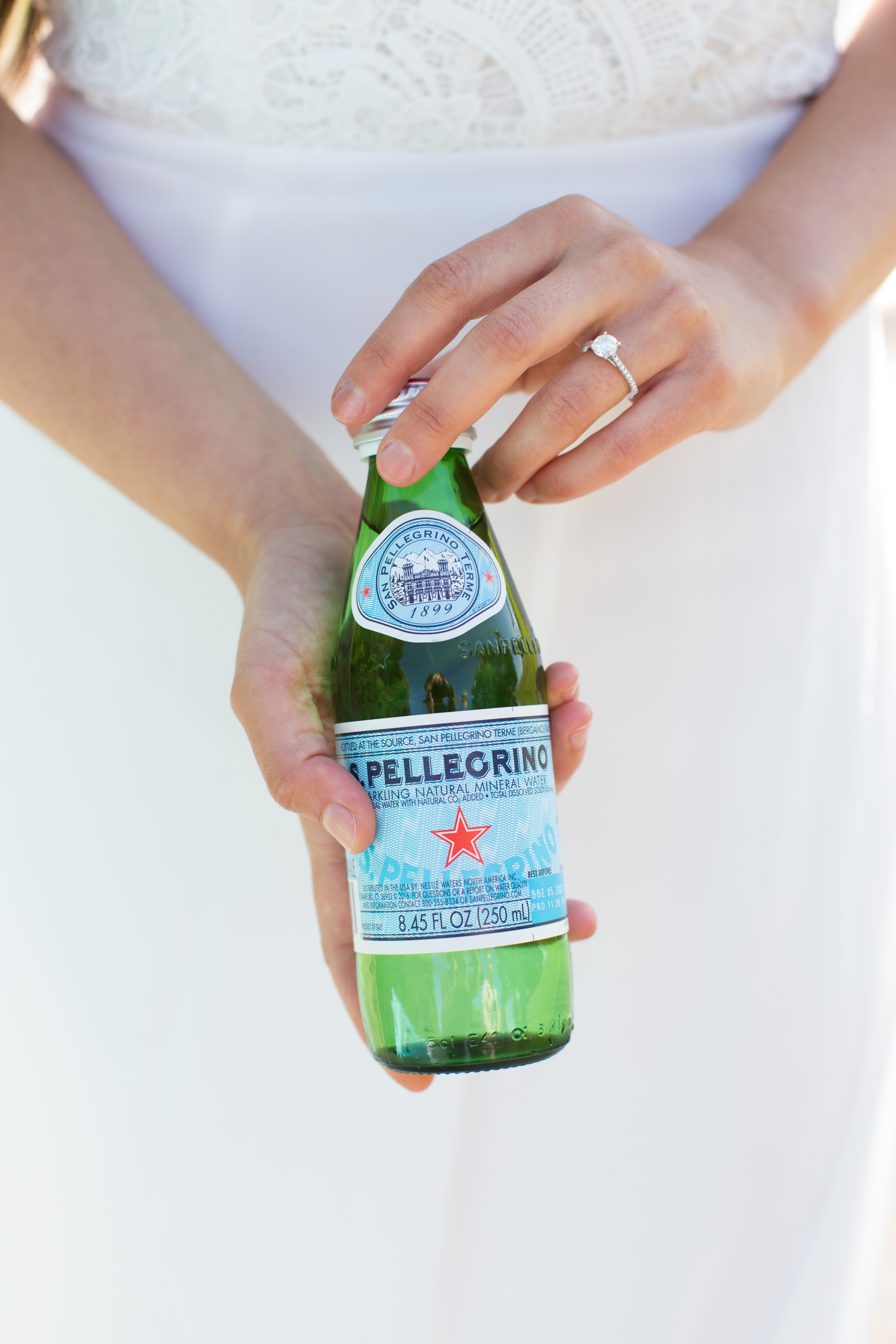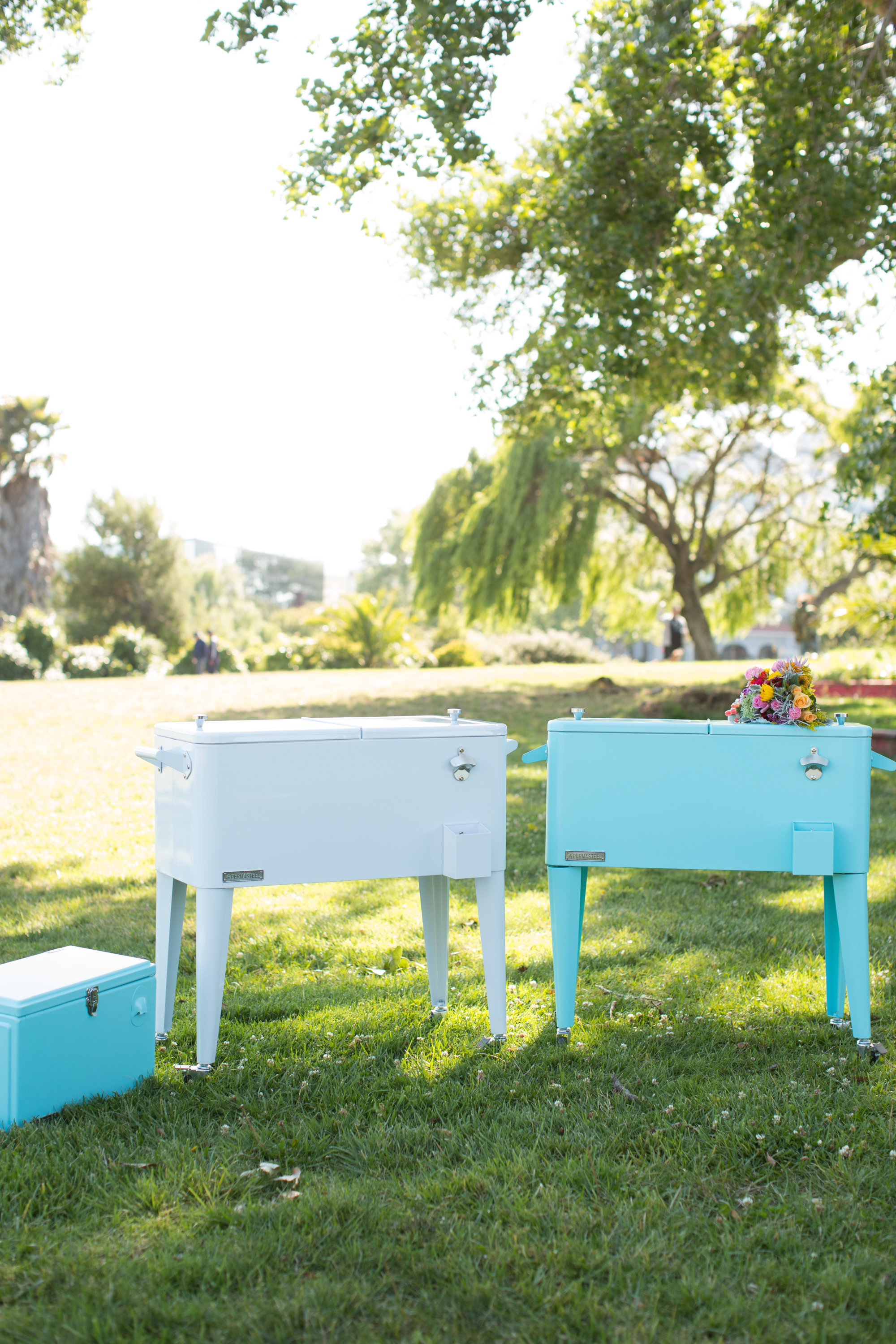 [ PC: Josh Gruetzmacher ]