Nordstrom Anniversary Sale... Fav Items for the Home
07.25.2016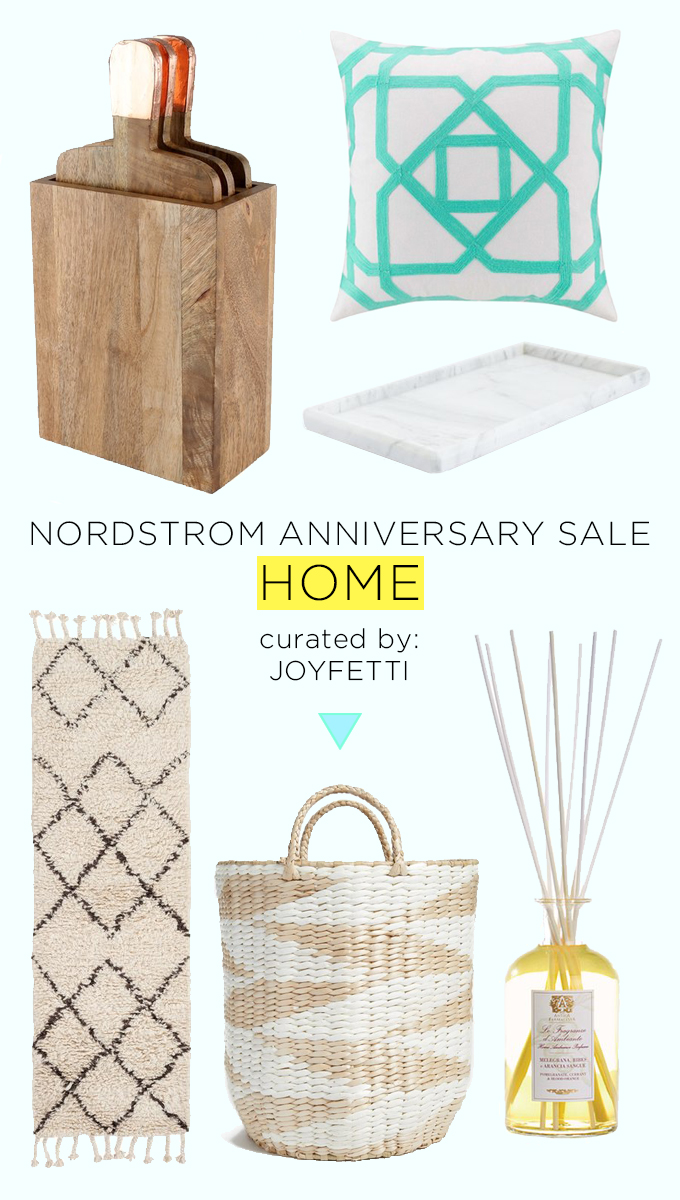 You know what's fun?
Online shopping.
& Browsing!
I've been browsing & pinning a lot lately, especially for my home & office so when I checked out the Nordstrom Anniversary Sale I went STRAIGHT to the 'HOME' section.
Plus, when you're shopping for your home you don't have to worry about FIT.
Side note ⇢ have you ever purchased a baggy sweater online that looked so cute online and then you got it in the mail… And it looked terrible when you put it on? Me too. Which is why I love online shopping for my home / office. LOL.
Since there's so many great deals happening right now, I wanted to highlight a few of my favorite home items that are on sale ( big time! )
Ready? : )
I really like that this comes with a holder because it helps the kitchen stay organized. Plus, how cute are these copper handles? I LOVE 'em!
Doesn't this pillow make you smile? I love the clean lines and bright, happy color.
But really… This entire collection. I'm obsessed with marble, especially white marble. This tray is perfect for displaying everyday lotions and beauty items so they're accessible, but still organized.
This rug is SO cute! Plus, it comes in 4 different sizes ( or dimensions )—this long, narrow one is perfect for long hallways ( if you live in San Francisco you know exactly what I mean. )
This basket is perfect for holding toys ( Minty's, LOL ), magazines or other items in your home. AND it's super cute—such a great find!
I'm almost always burning a candle when I'm in the house, but I love having an oil diffuser in the bathroom. Antica has amazing scents like pomegranate / currant / blood orange, grapefruit, and vanilla / bourbon / mandarin—sounds sooo good, right?
Have you guys been shopping ( or browsing ) the Sale? I'd love to hear what you've been eyeing! : )
xx,
Bita
Shop NSALE Home Finds: