Let's get nutty... A quick & easy breakfast ( or naturally sweet snack! )
04.27.2017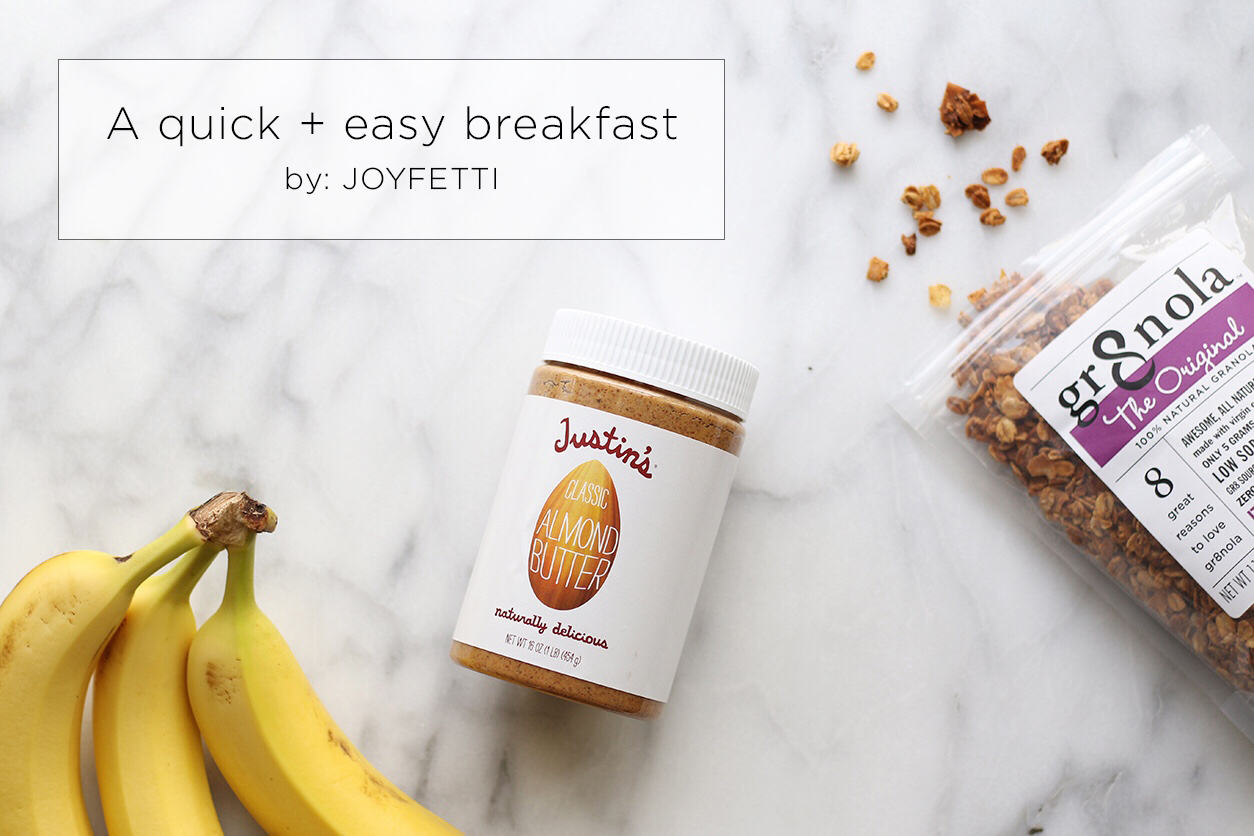 HI GUYS!
If you're following along on Snapchat you already know this is one of my go-tos for breakfast.
I LOVE starting my day with coffee, but not on an empty stomach so I always make a quick & easy breakfast to have with my coffee.
One of my go-to's are hard boiled eggs, but sometimes I need to mix it up a bit—& this is perfect way to do it!
Lately, I've been putting almond butter, bananas, gr8nola, and a sprinkle of pumpkin pie spice ( not pictured ) on toast & it's SO delicious. You guys have to try it.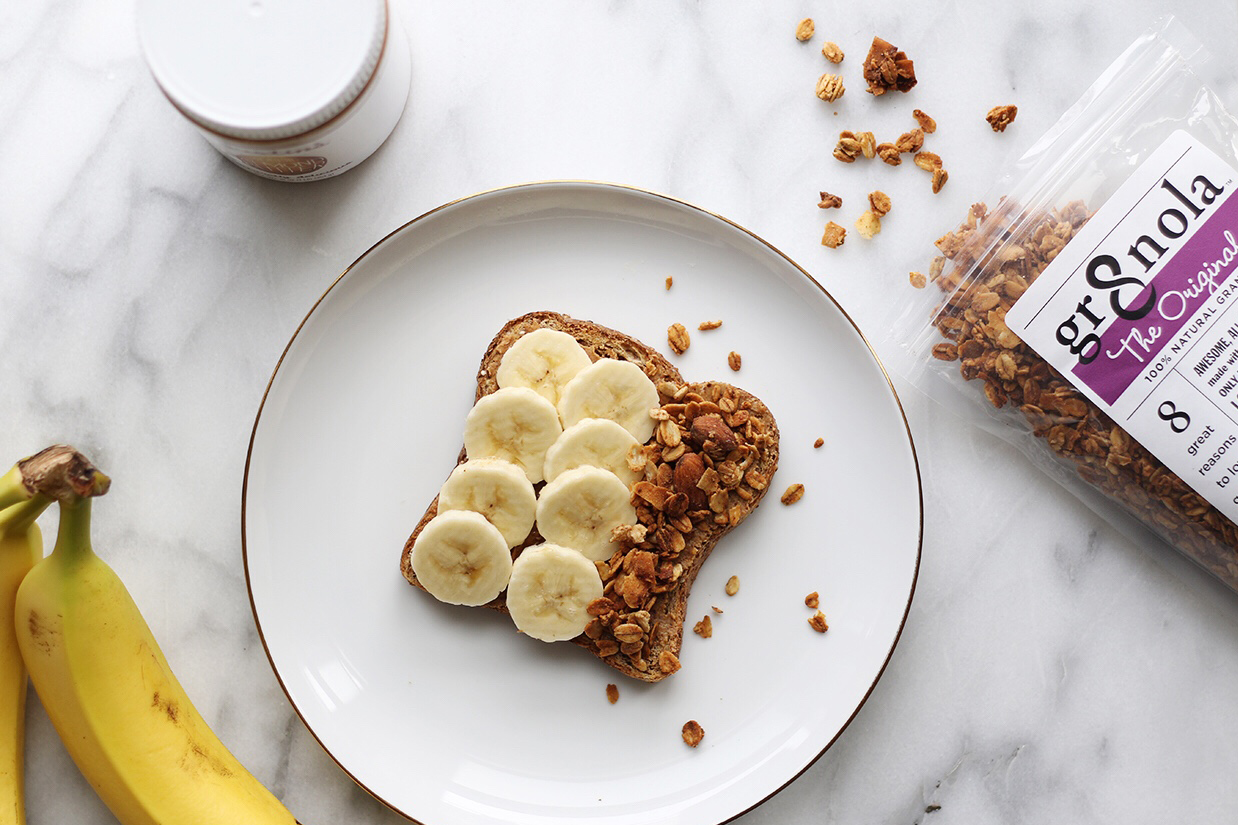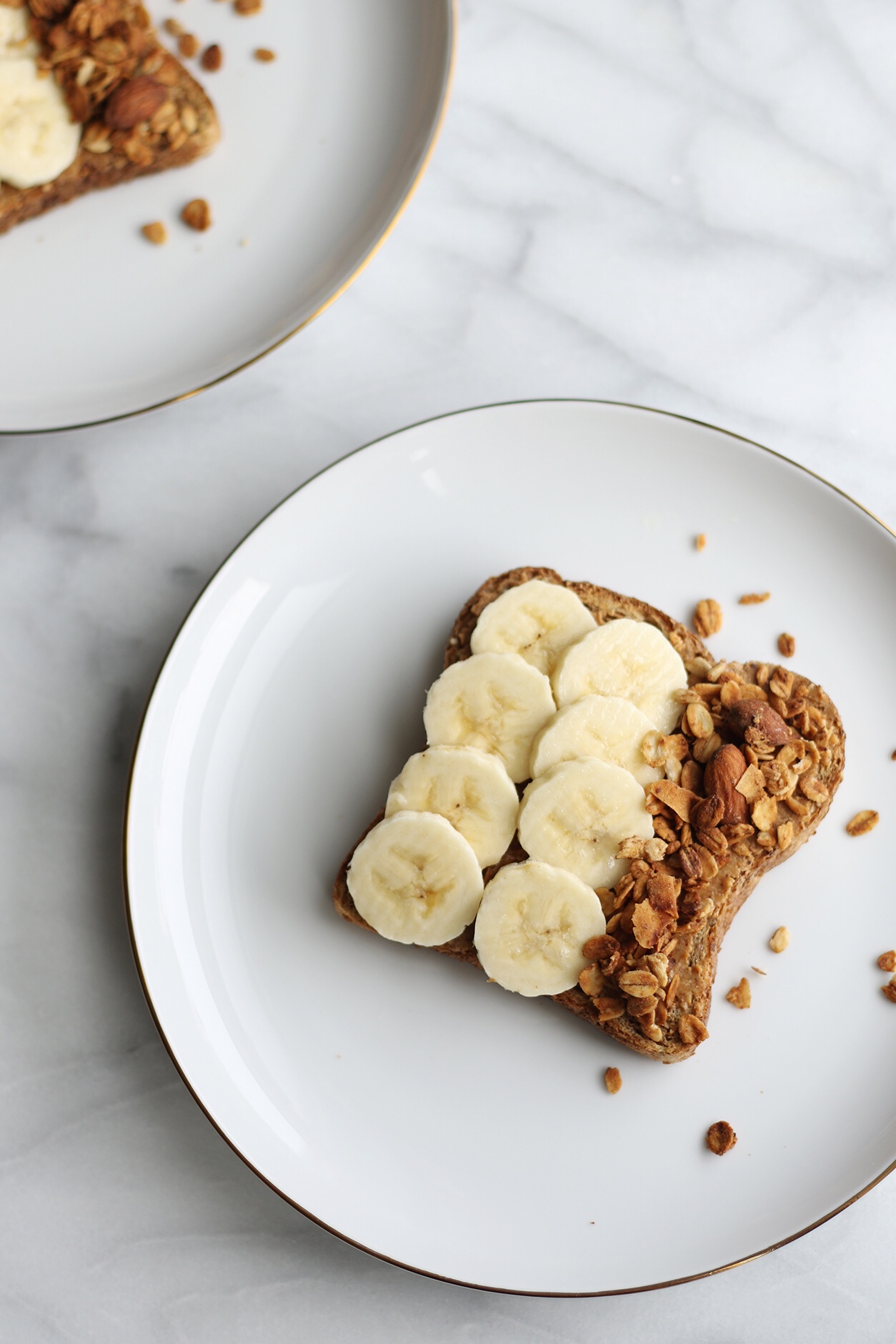 I like gr8nola because the ingredients are clean & simple ( I always check ingredients! )
Here they are, straight from the label:
whole grain oats, honey, organic virgin coconut oil, almonds, sunflower seeds, dried unsweetened coconut, flaxseed meal, sea salt, cinnamon, stevia leaf extract.
So good, right!? & it's delicious.
P.S. If you prefer, you can of course use peanut butter instead of almond butter. I like both.
I also love that I typically have all these ingredients in the house—makes it easy to have breakfast.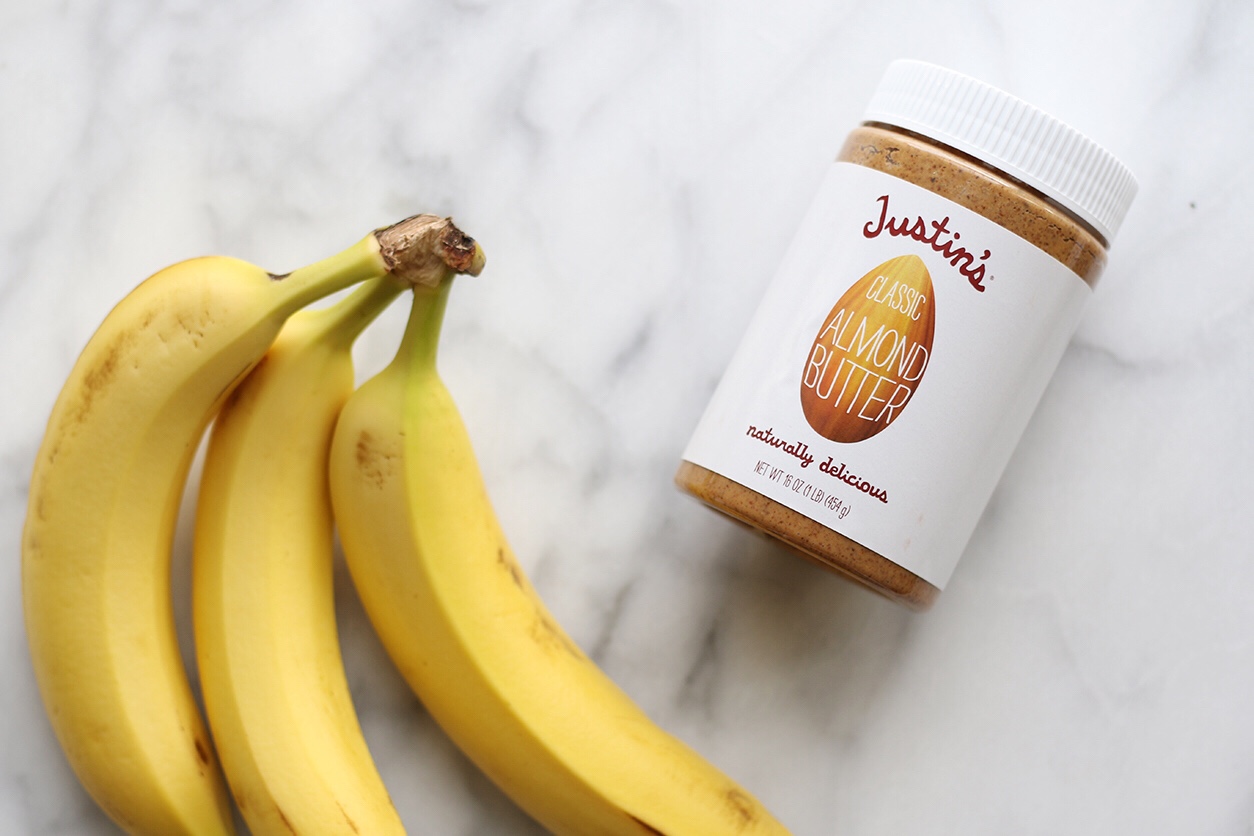 [ My almond butter of choice right now ]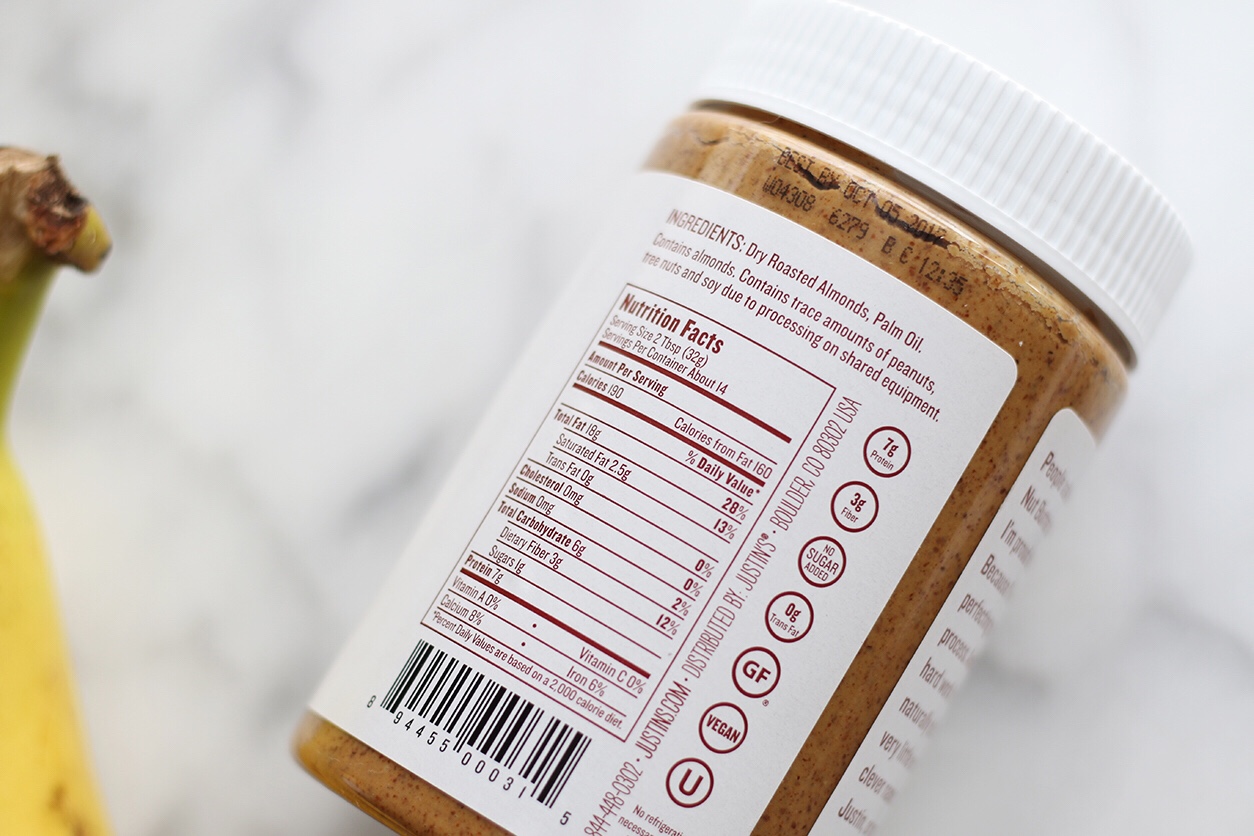 [ I always check ingredients… This one has only two: dry roasted almonds & palm oil. No added sugar! ]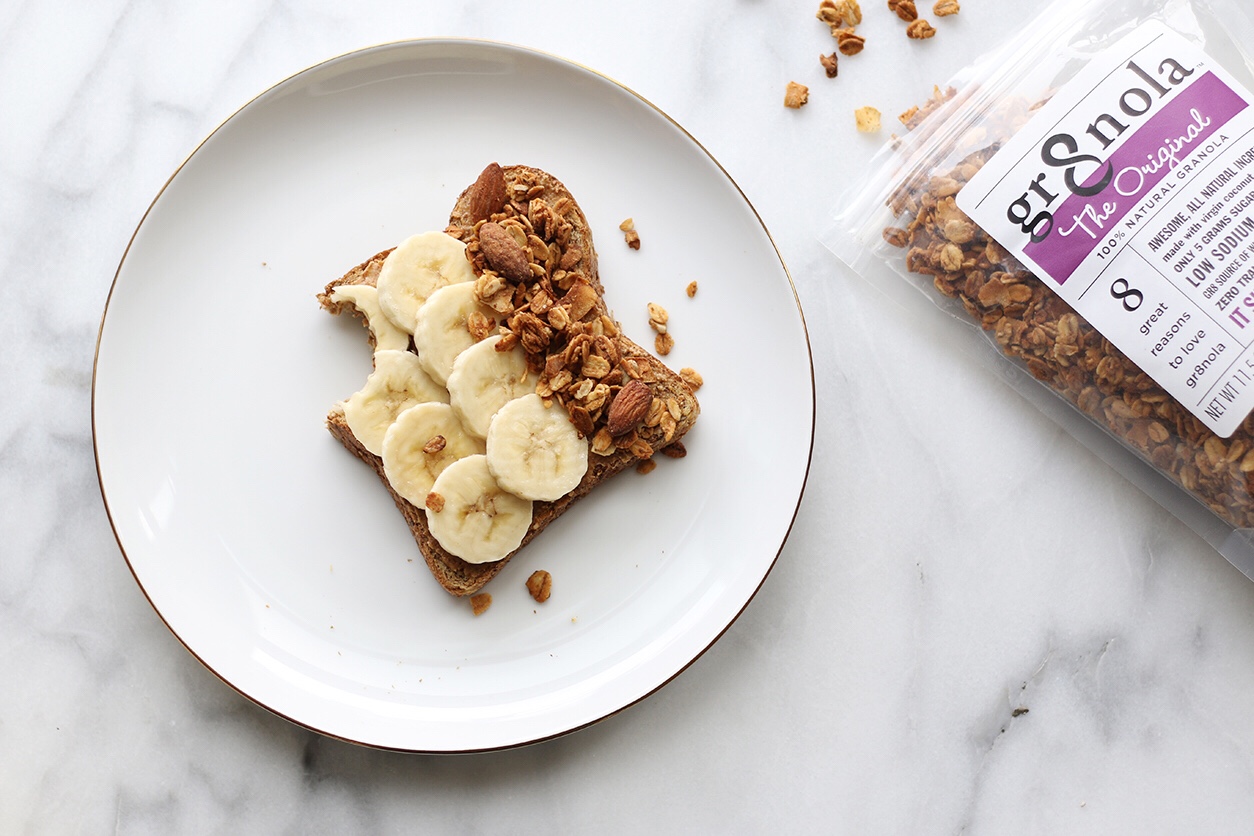 [ YUMMMM… ]
I love having this breakfast because it's filling ( but still pretty light ), easy to make & naturally sweet.
Sometimes I even make this during the day or at night when I want something sweet, but still healthy.
Okay, what are your go-to's for breakfast? Let's hear 'em : )
<3,
Bita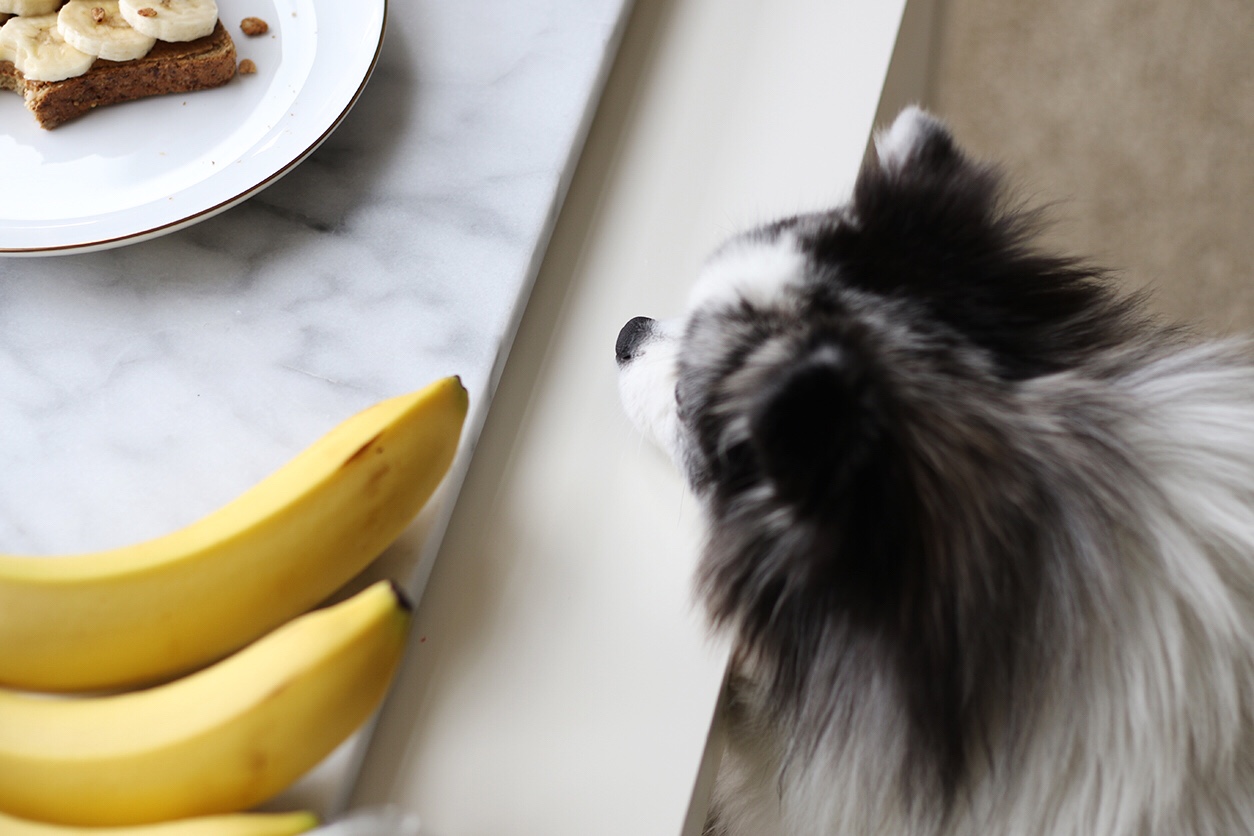 [ My Minty moosh ]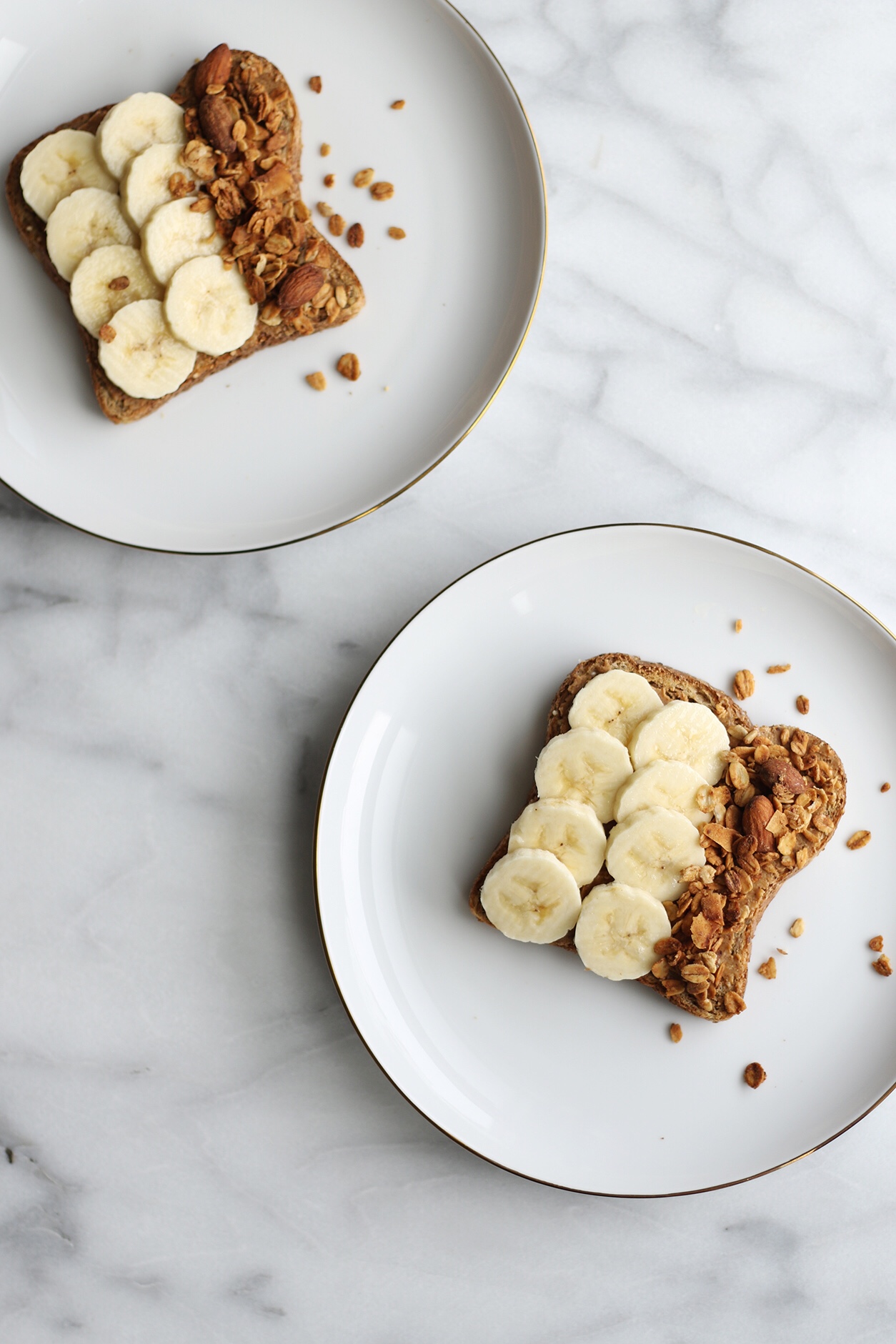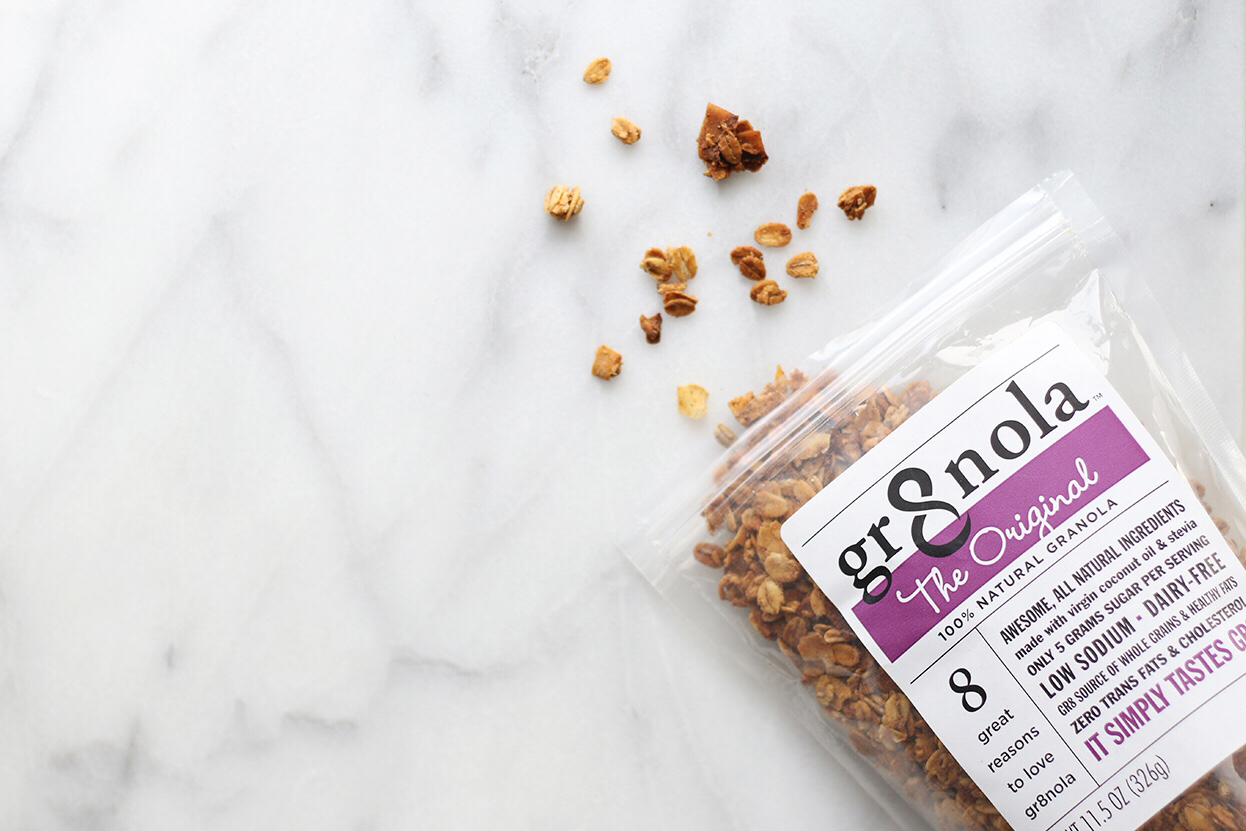 [ gr8nola yumminess! You can find it here. ]
gr8nola + coffee? YES, PLEASE!