How to store peeled garlic cloves
10.12.2020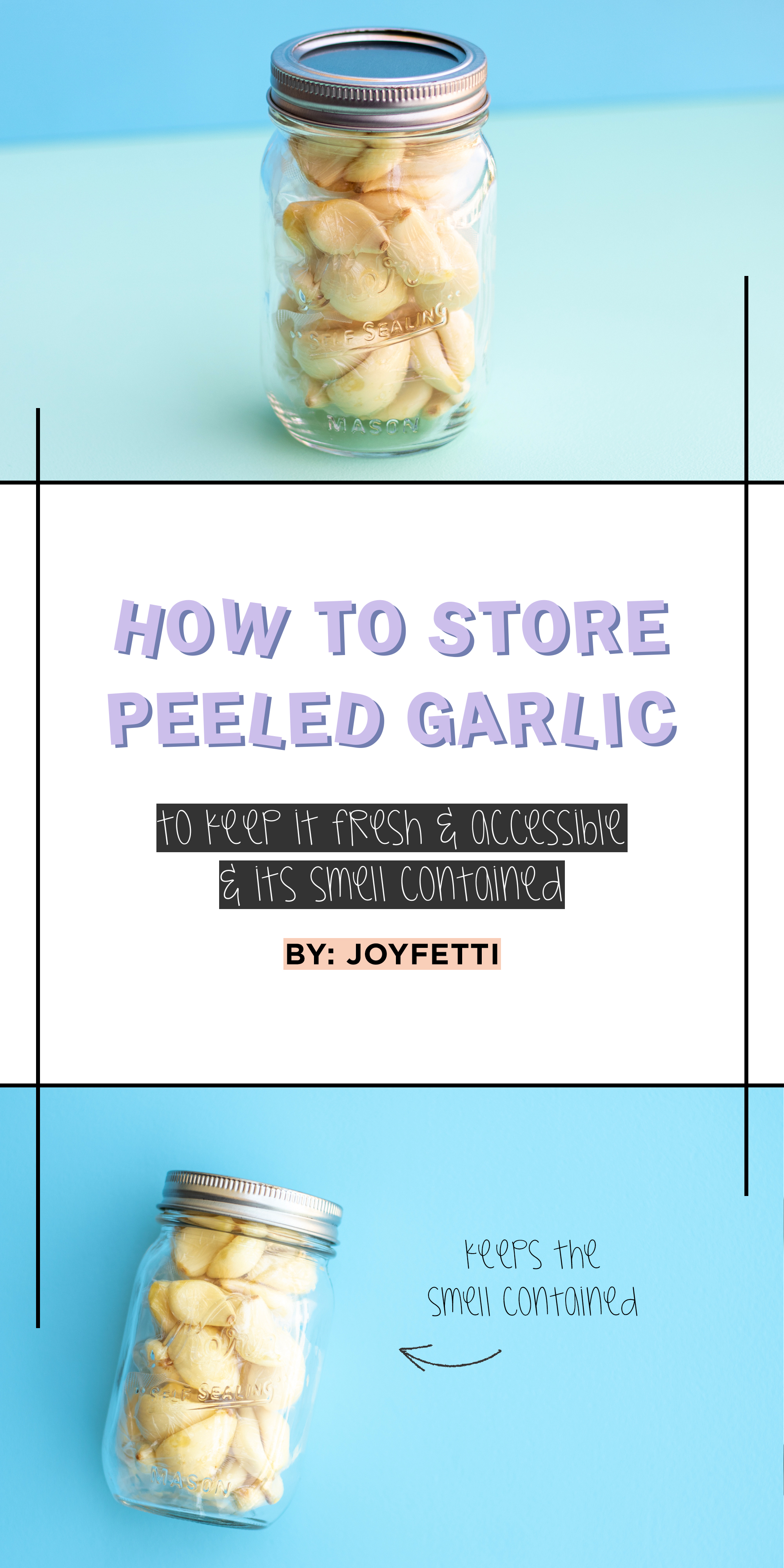 I use garlic in so much of my cooking, so at some point last year I figured out a way to keep it fresh & accessible while keeping the smell contained.
I like to buy peeled garlic cloves, like in these pics—it's convenient.
I took these photos last year when I was buying them in these individually packed bags—basically it was one bag, with little bags inside.
Since then I've been buying them loose in a single bag to reduce plastic.
I get the Whole Foods brand (which is also organic) & this trick works just as well with loose garlic cloves!
I've been using this hack for about a year now.
You can see how I do it (& the bag I buy now) in this new TikTok video I just shared.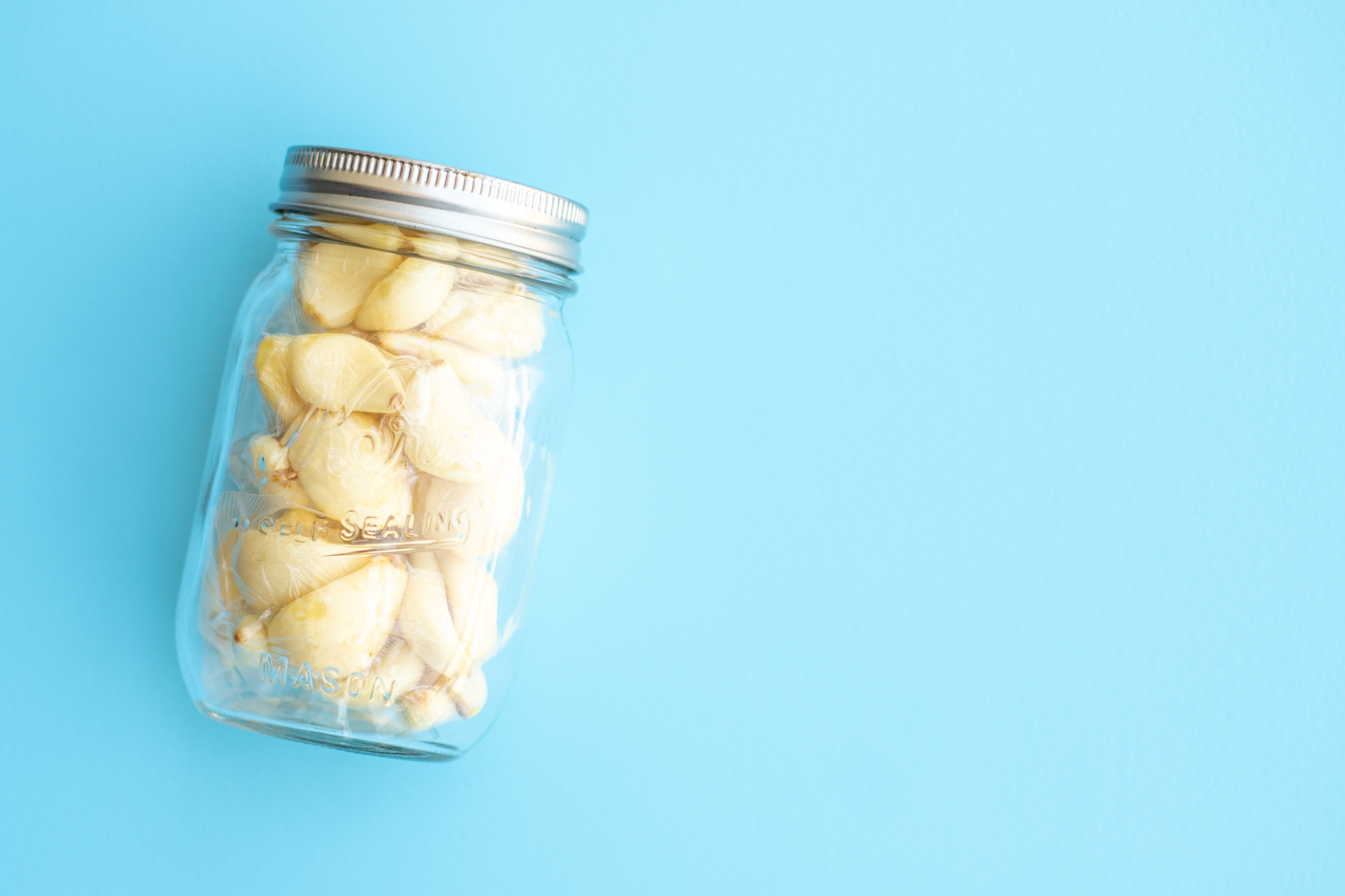 So here's what I do…
How to store peeled garlic cloves hack:
When I bring the peeled garlic cloves home, I pour them into a mason jar, seal them with a lid, & store them in the freezer so I can grab them whenever I want.
Whenever I use garlic in a recipe (which is often), I pull out the mason jar, grab as much garlic as I want, & put the jar back in the freezer.
This hack works perfectly!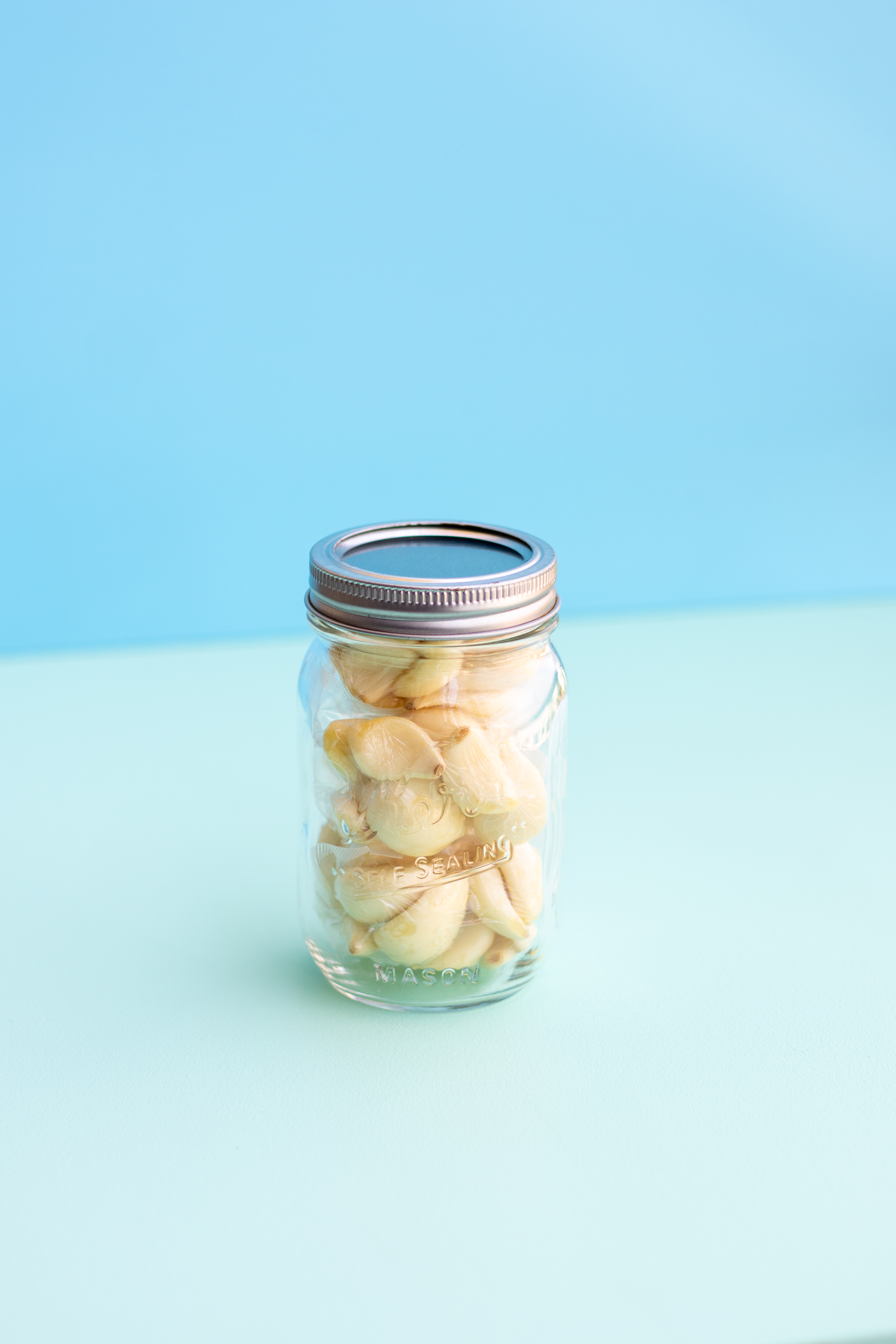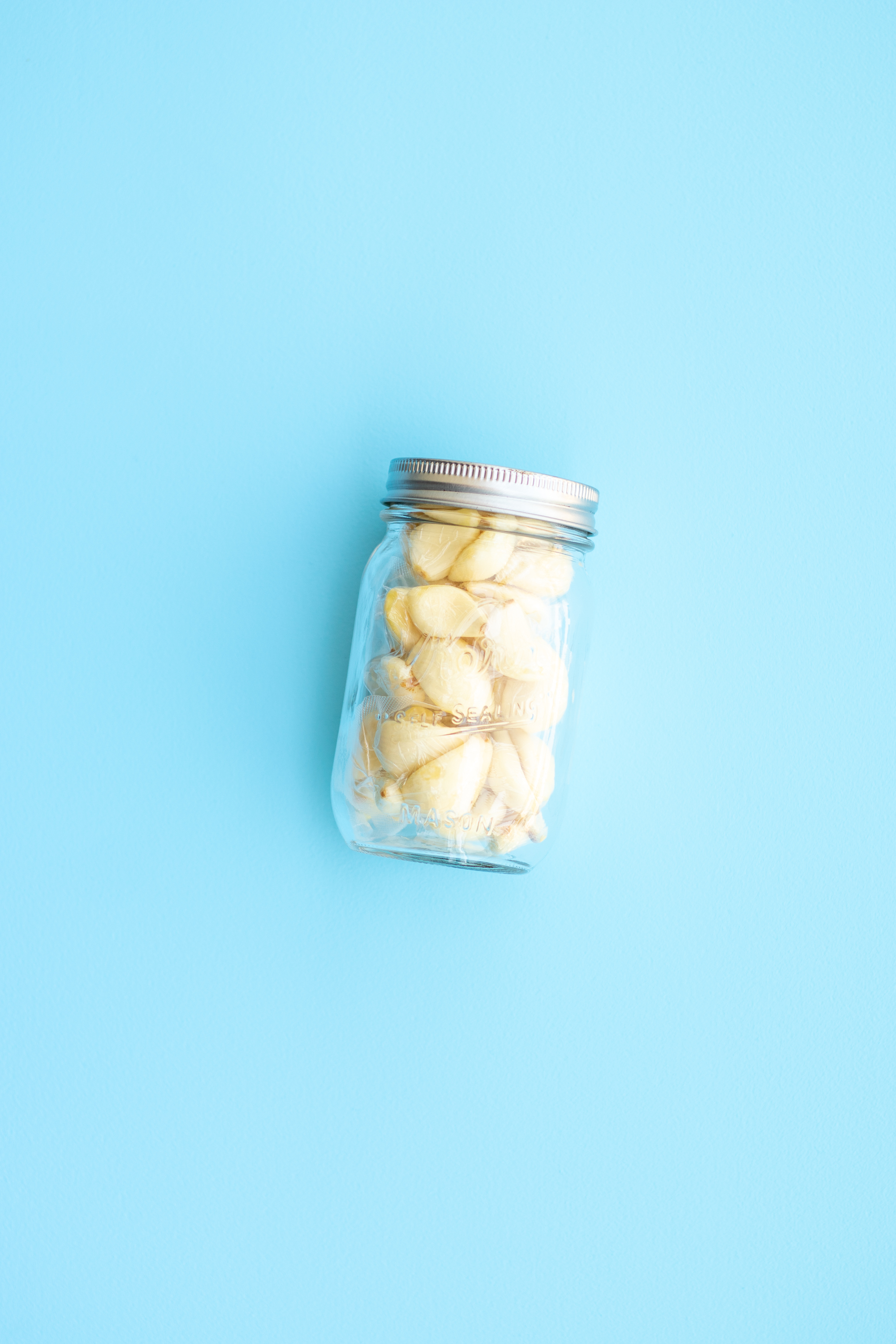 The thing about peeled garlic is it smells—strong! It's like driving through Gilroy (in California—it's known for its garlic). When I buy the garlic, I can smell it in my grocery cart, my grocery bag, & in the car as I drive back home.
Putting it in a sealed mason jar in the freezer contains the smell, & also keeps it fresh & accessible so I can use it any recipe—& none of it goes to waste because it stays fresh.
If you use this hack, LMK how it works for you!
Also, if you have any tips on how you store your produce, I'm all ears! I love learning about how to store produce to keep it fresh longer & reduce food waste. LMK your tips : )
Here's another post on how to store cilantro in the fridge (works for green onion/scallions too! Also, lately, I've been storing our green onions loose in our humidity control refrigerator drawers & that's been working too!).
Okay, I'm off to make some dinner—with garlic! YUM!
Chat with you soon : )
<3,
Bita
Food storage & cooking tools: