How to put together a vegan wedding bar
09.30.2021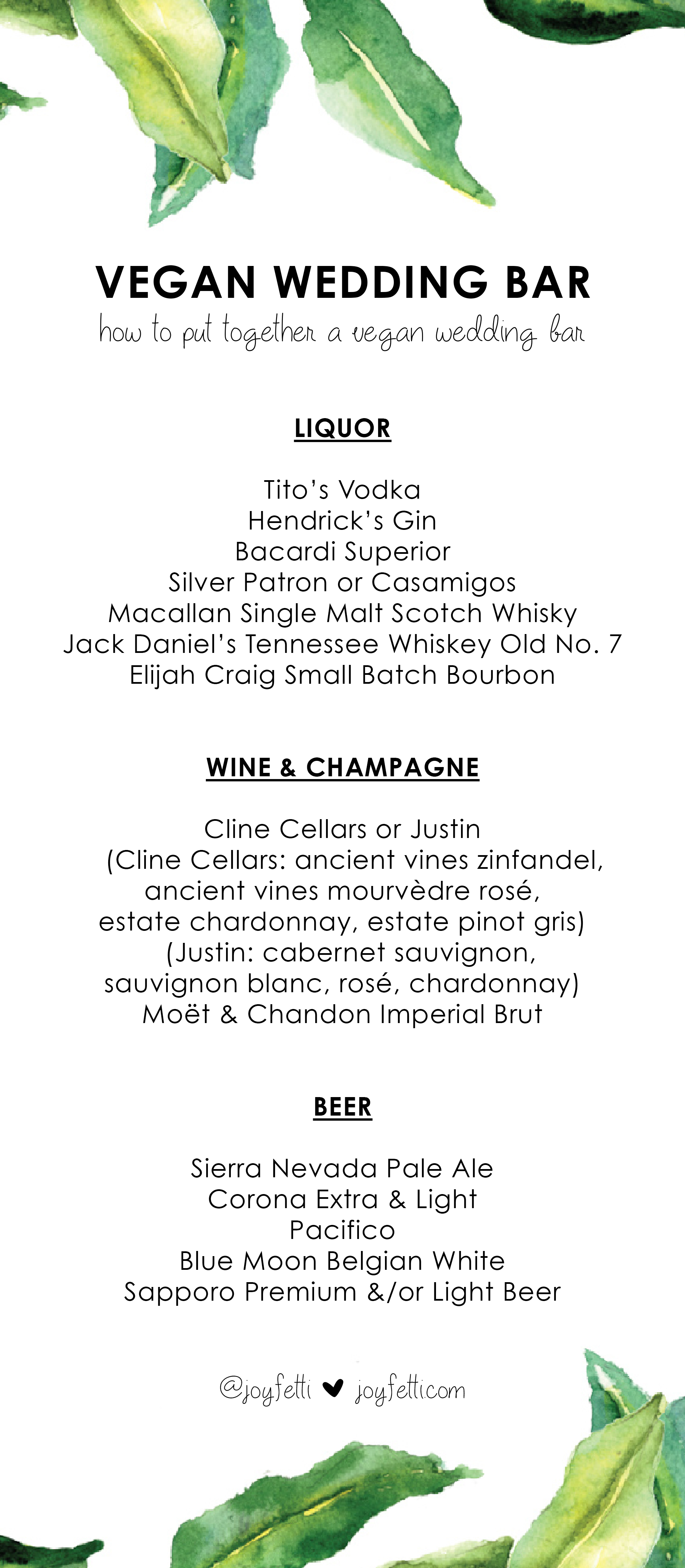 When we were planning our original wedding (before Covid-19 hit the U.S.), one of the elements we were planning was our open bar—& what we wanted to offer to make it a vegan wedding bar.
(We were also planning a fully vegan wedding menu—more on that soon! I'll share a separate blog post all about it.)
Back to the drinks—if you're ever wondering if a particular drink or alcohol brand is vegan, a really good resource for that is barnivore.com. It'll tell you if it's vegan, not vegan, or if it's unknown.
I use that site all the time & it really helped me put together a very well-rounded, vegan wedding bar for our original wedding plan.
You might be surprised by how many well-known brands are vegan.
We put together a list of delicious, well-known, & versatile liquors, wines & champagne, & beers.
Here's what we put together:
LIQUOR
Tito's Vodka
Hendrick's Gin
Bacardi Superior
Silver Patron or Casamigos
Macallan Single Malt Scotch Whisky
Jack Daniel's Tennessee Whiskey Old No. 7
Elijah Craig Small Batch Bourbon
WINE & CHAMPAGNE
Cline Cellars or Justin

(Cline Cellars: ancient vines zinfandel, ancient vines mourvèdre rosé, estate chardonnay, estate pinot gris)
(Justin: cabernet sauvignon, sauvignon blanc, rosé, chardonnay)

Moët & Chandon Imperial Brut
BEER
Sierra Nevada Pale Ale
Corona Extra & Light
Pacifico
Blue Moon Belgian White
Sapporo Premium &/or Light Beer
Since we pivoted our wedding plans in light of the Covid pandemic, & had a shelter-in-place garden wedding instead, with most of our family & friends watching us share our vows online, over EventLive, & with everyone logging into Zoom for our toasts, we wanted to put together something fun & festive for everyone celebrating with us from their homes.
That's what sparked the concept for our "drink cards".
We wanted to share some recipes for drinks our family & friends could make & enjoy while celebrating with us from home.
I drew & created these 4 drink cards that kind of acted like signature drinks you'd see at an in-person wedding—each one shared a cocktail recipe that was very "us".
Here are our 4 drink cards & recipes: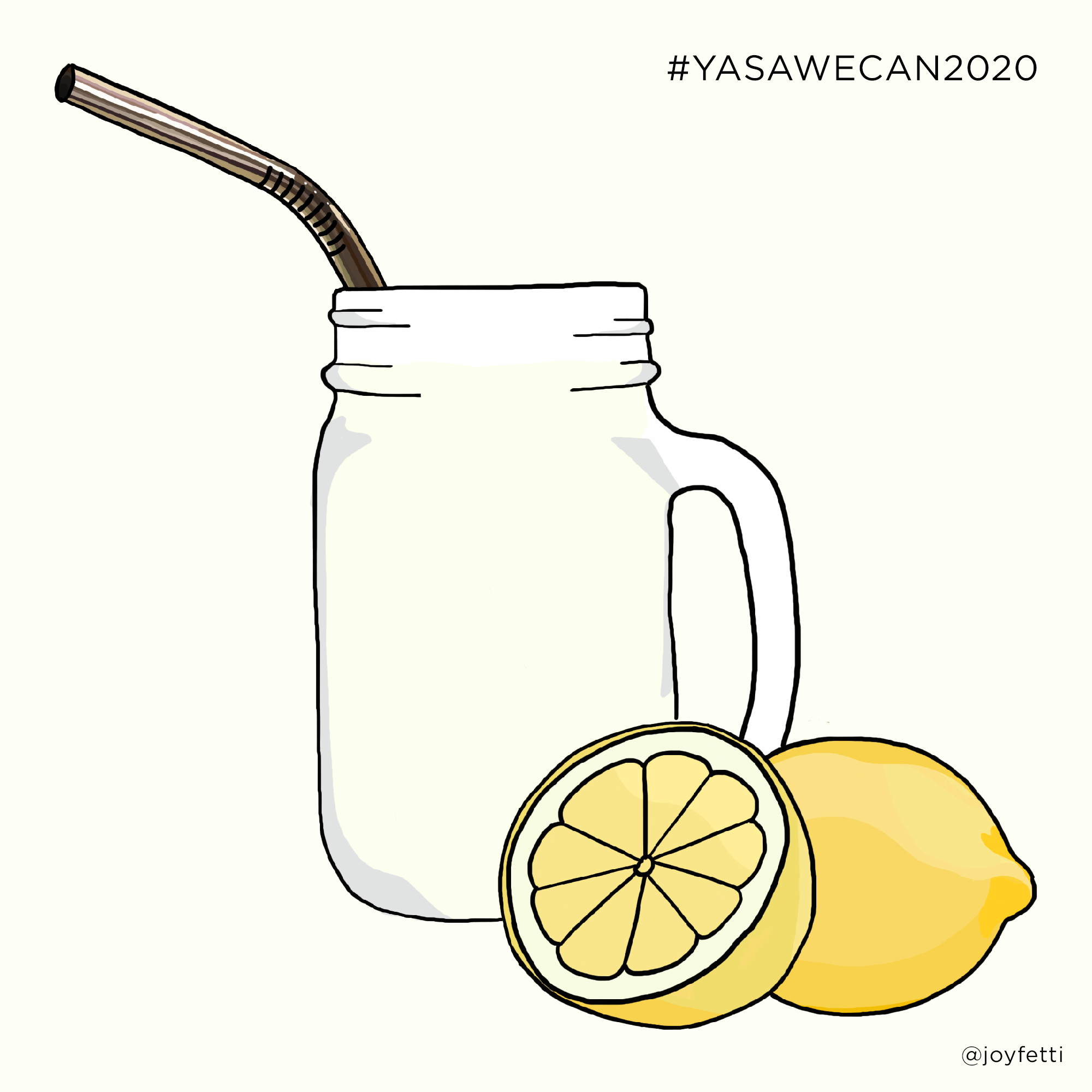 BITA & ARRASH'S GO-TO
Handful of ice
Double shot of Tito's Vodka
Fill the glass with Pellegrino or Perrier
1/2 lemon, freshly squeezed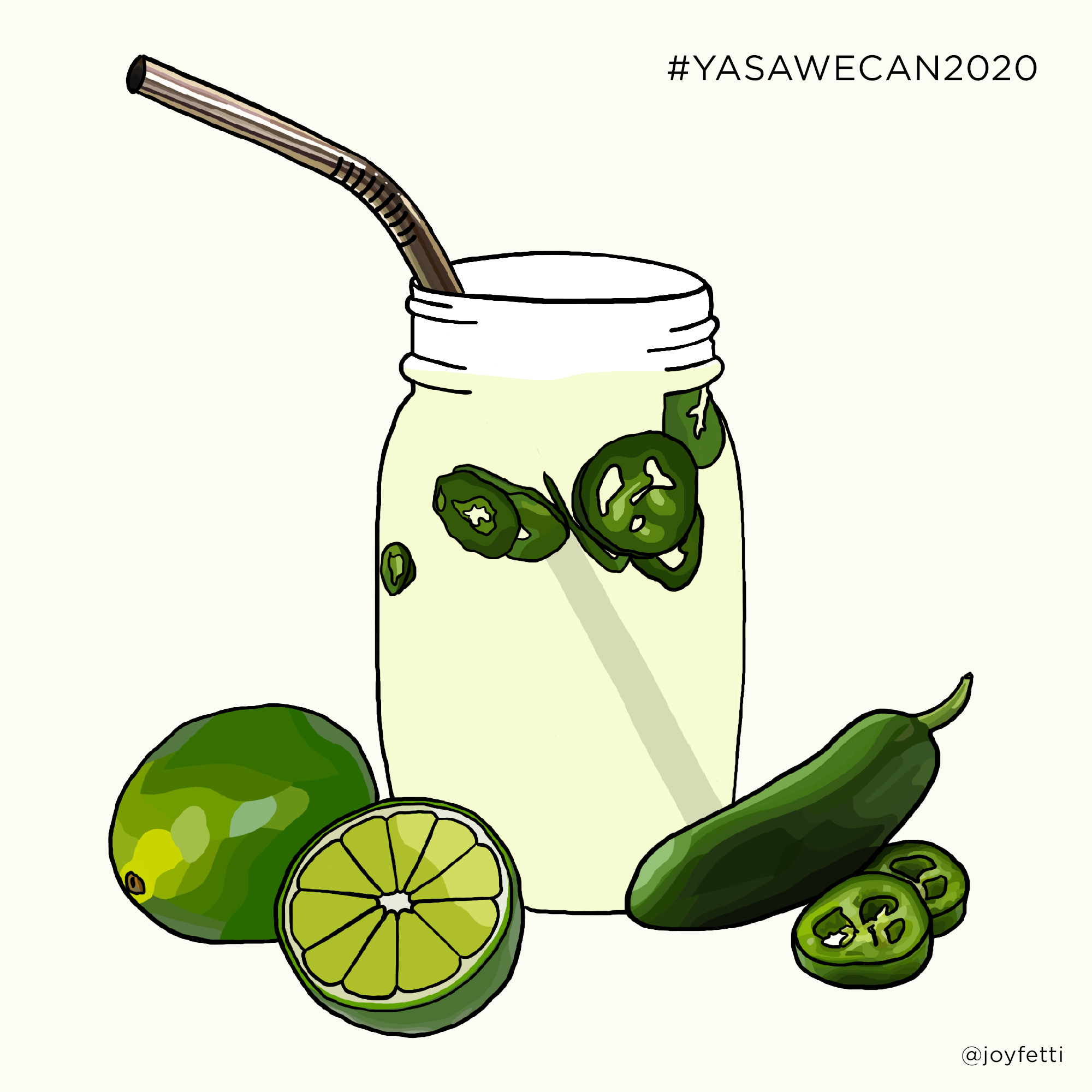 SPICED UP
Handful of ice
Double shot of Tito's Vodka
Fill the glass with Pellegrino or Perrier
1 lime, freshly squeezed
7-8 slices of jalapeño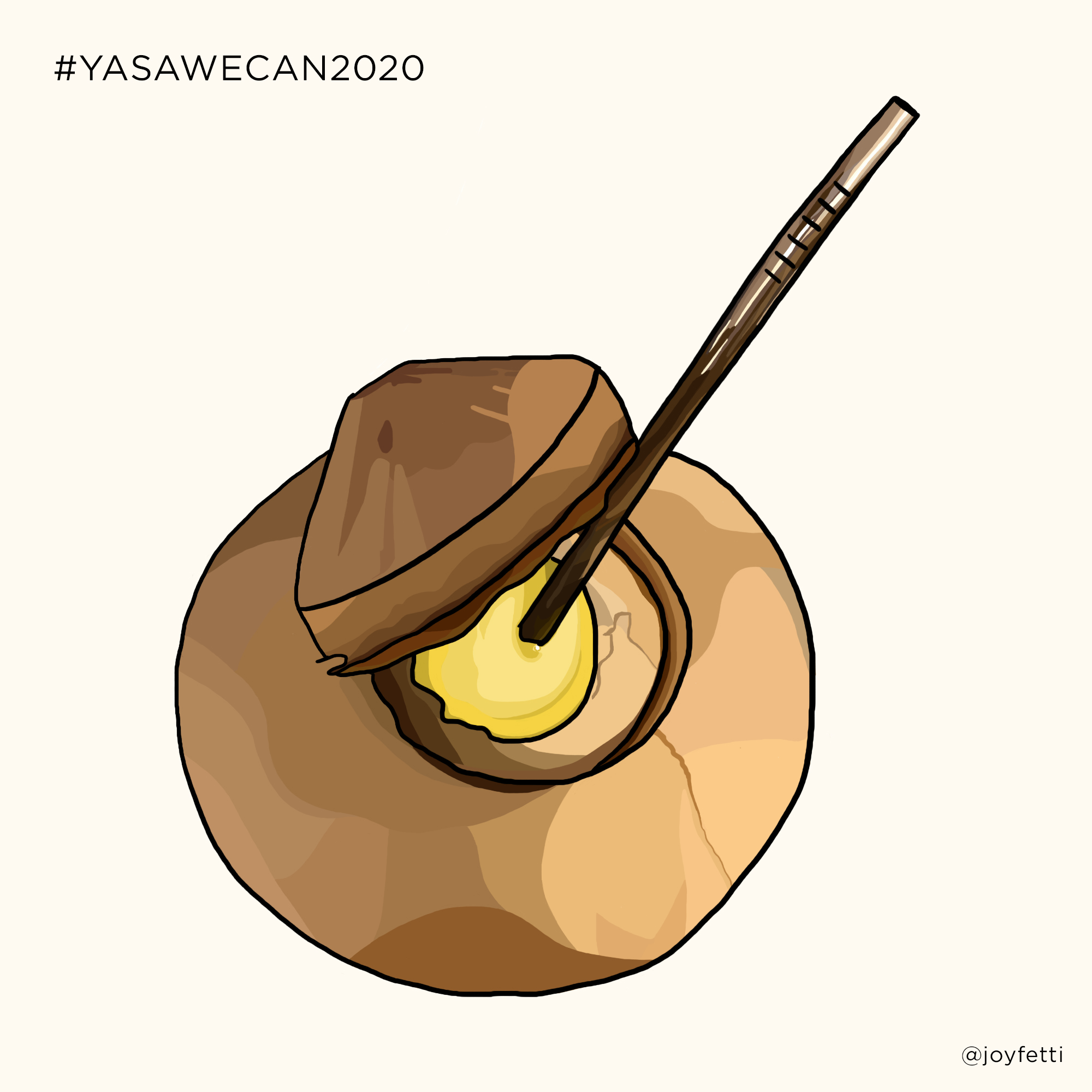 HAWAII VIBES
Blend in blender:

1 cup fresh coconut water
1/3 cup fresh coconut meat
1 cup frozen pineapple
1/2 tablespoon maple syrup
3/4 cup ice
Double shot of Bacardi Superior

Pour it in a glass, or pour it back in the coconut—YUM!!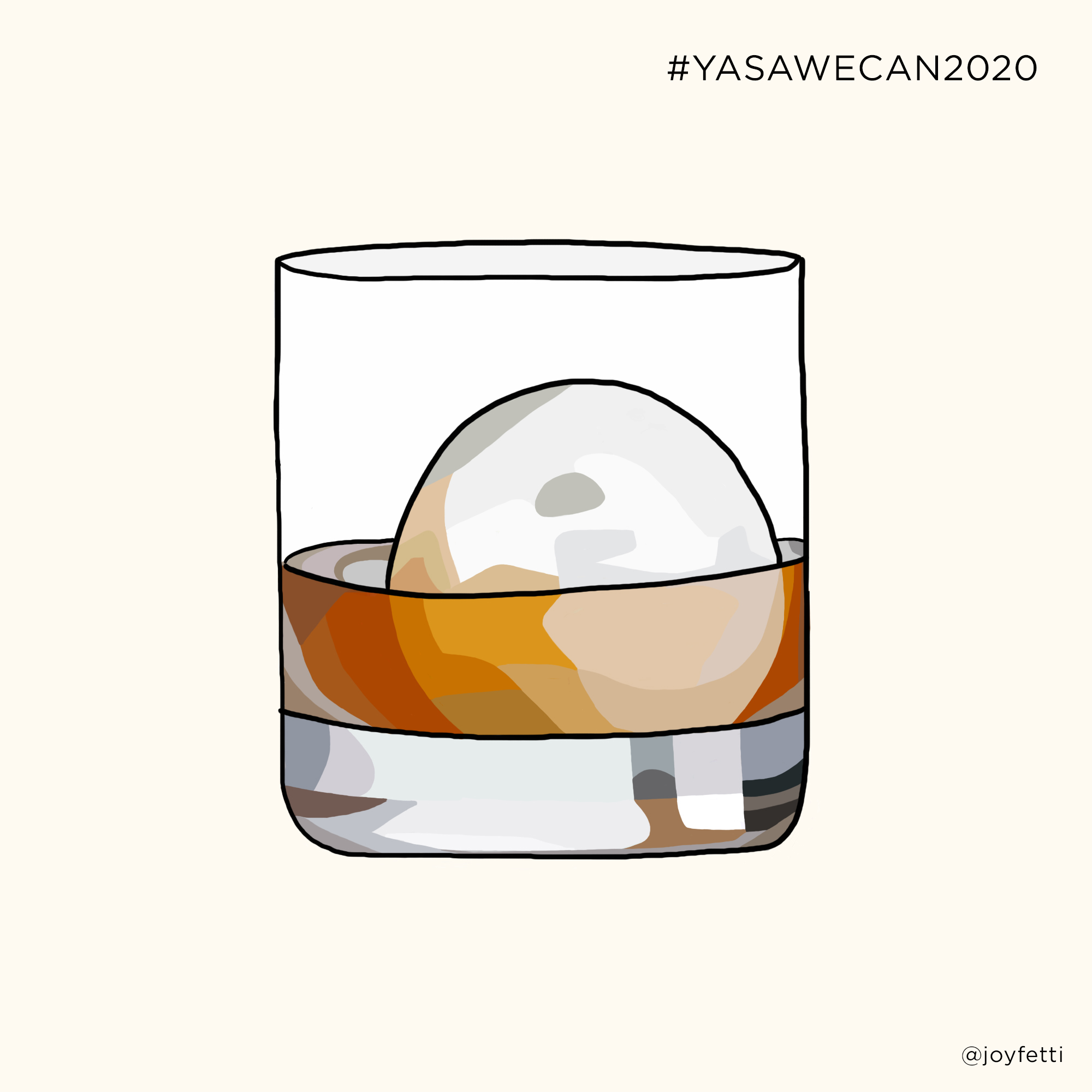 ARRASH'S BOURBON
Bourbon of choice: Elijah Craig Bourbon with an ice ball

We shared these on our wedding website in a tab we called "drinks". We made our wedding site on Appy Couple, which we also used to send our digital invites (all our invites were sent digitally). Let me know if you want a post or any deets about our experience making our wedding website & sending digital invites—or any other wedding content you want to see? I love hearing what you'd like for me to share : )
If you make these drinks at home, take a pic or video, & tag me @JOYFETTI so we can see! : )
Cheers!
<3,
Bita
Make your drinks at home: