Hands Down Favorite Store Bought Guacamole!
02.24.2016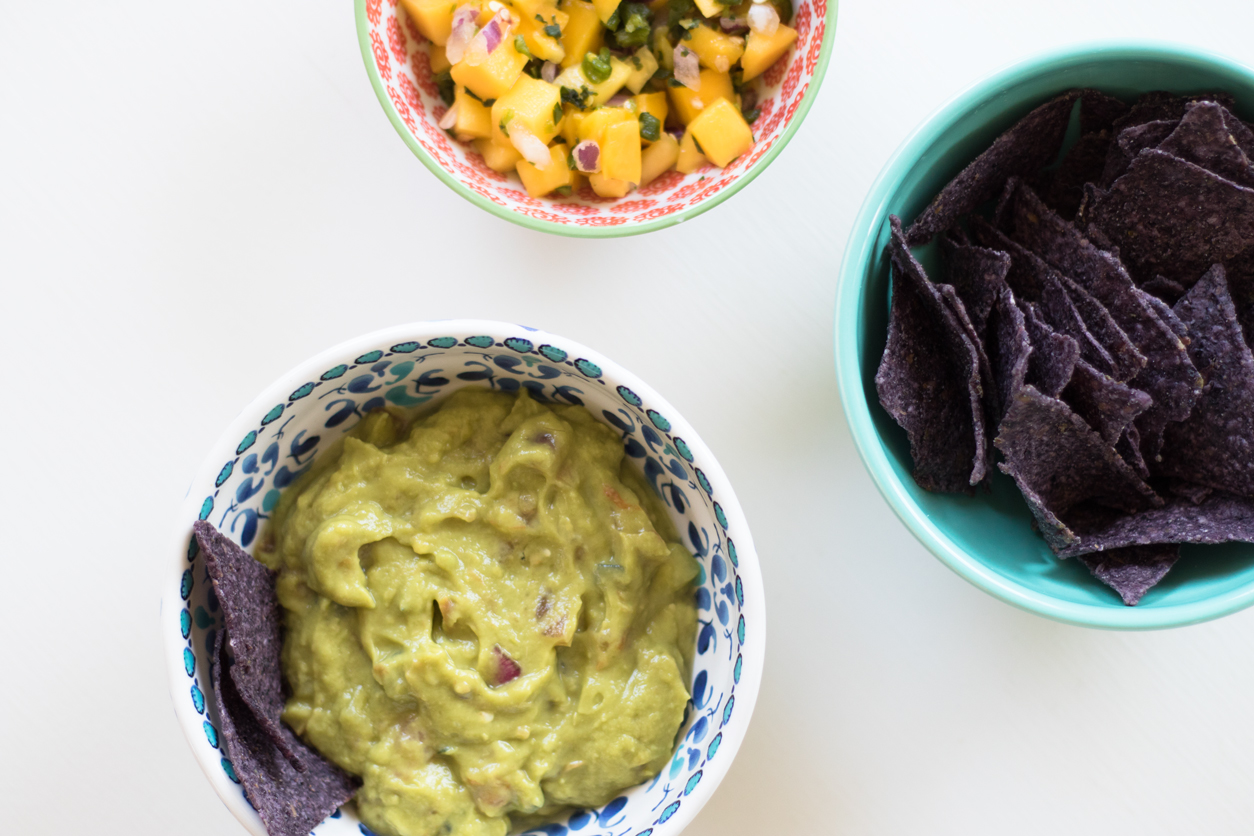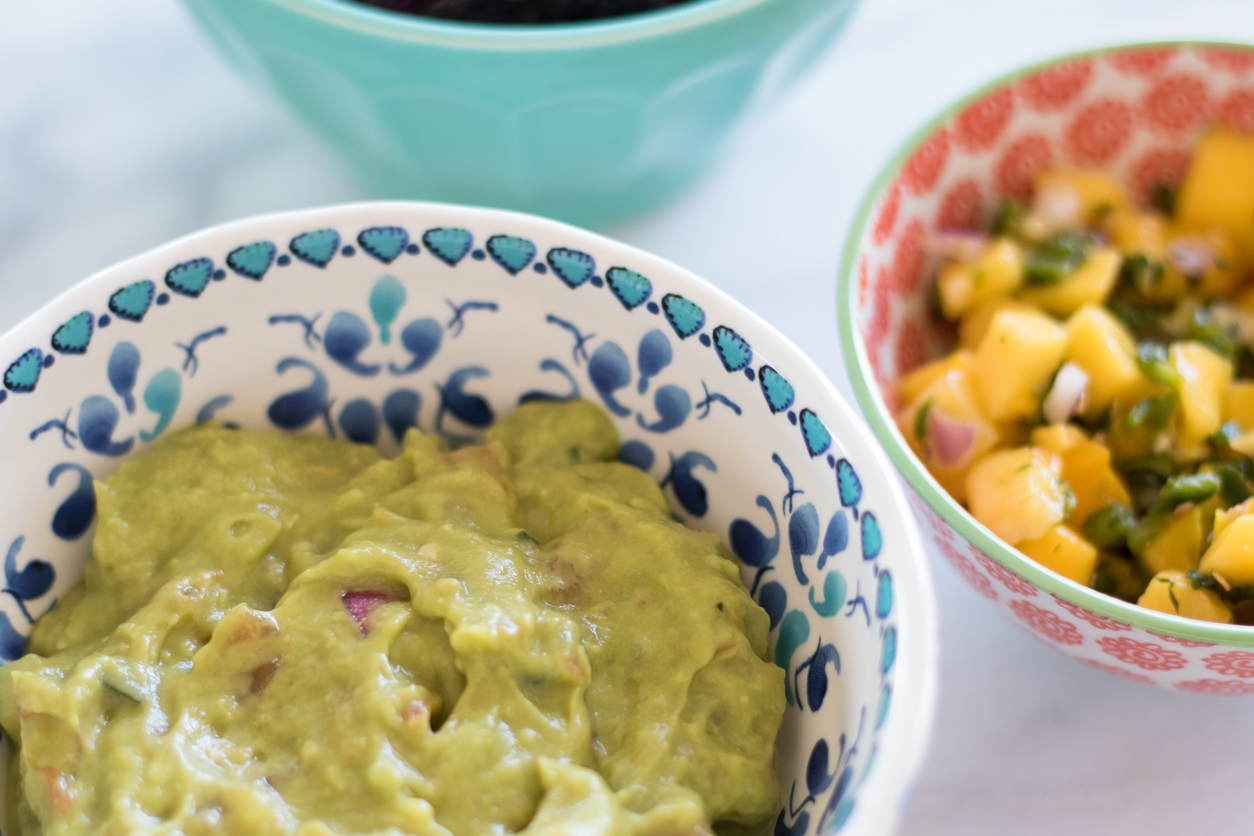 [ Pretty bowls from Anthropologie. ]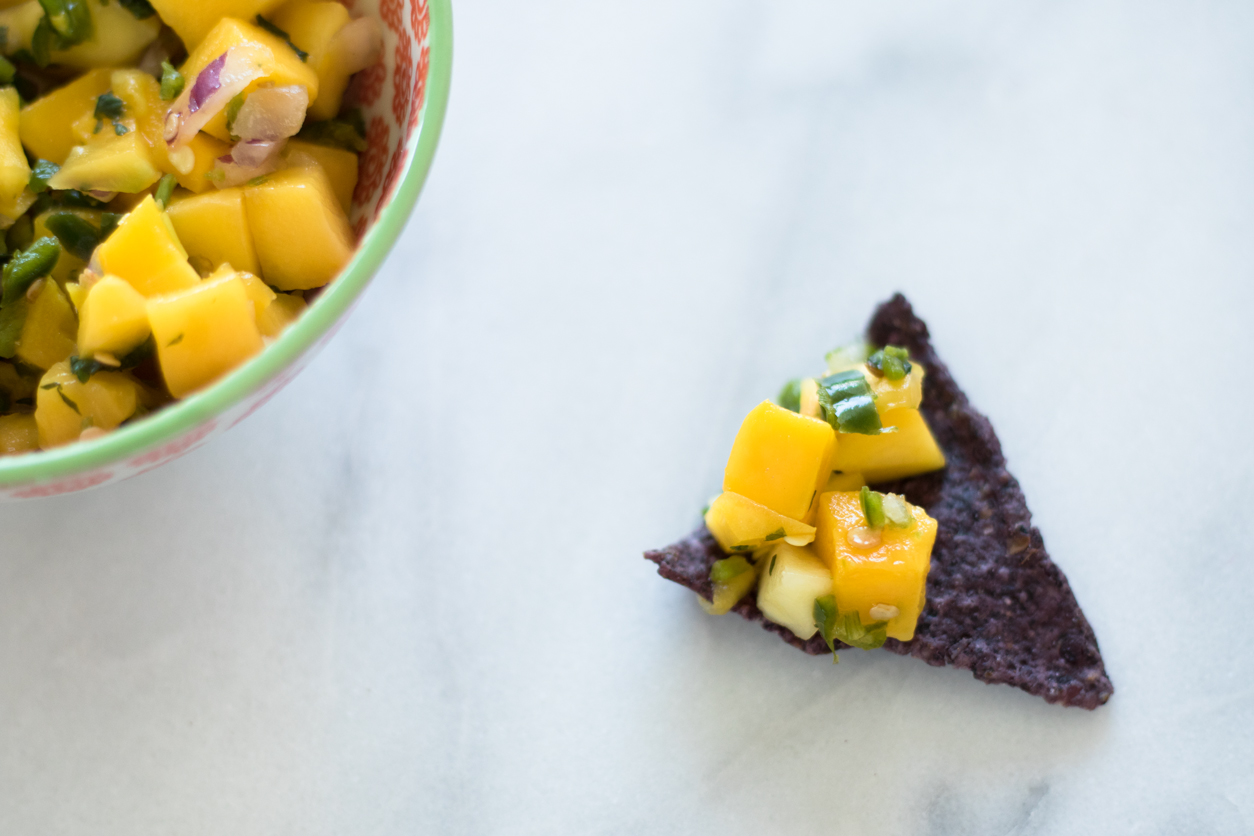 HELLO, HELLO!
Hopefully you noticed it's National Tortilla Chip Day and felt OBLIGATED (LOL) to indulge in some chips/guac/salsa? I did. ; )
I was planning to share my friend's DELICIOUS homemade guacamole today, but was running late (what's new) so instead, I picked up my FAVORITE store bought guacamole to share with you & I promise, it doesn't disappoint—it's made with only fresh, natural, hand-picked ingredients, all of which you can understand. WIN!
I hate when I flip over a package to read the ingredients and it's filled with unnecessary crap. And that happens WAYYYYY too often with guacamole—but not this one. Casa Sanchez keeps it simple & tasty. (They also have a Spicy Guacamole that I LOVE!! Definitely check that one out too!)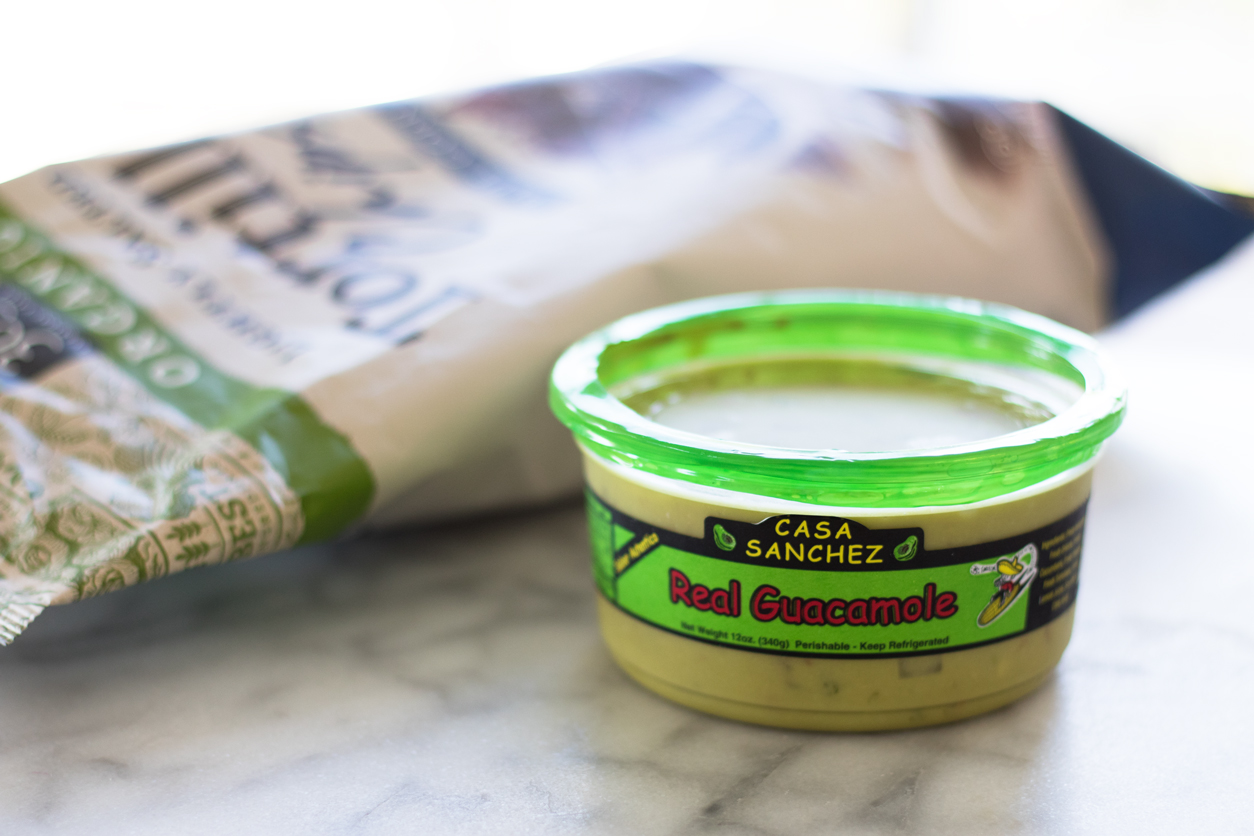 [ Hands down FAVORITE! I always pick this up when I want chips/guac. ]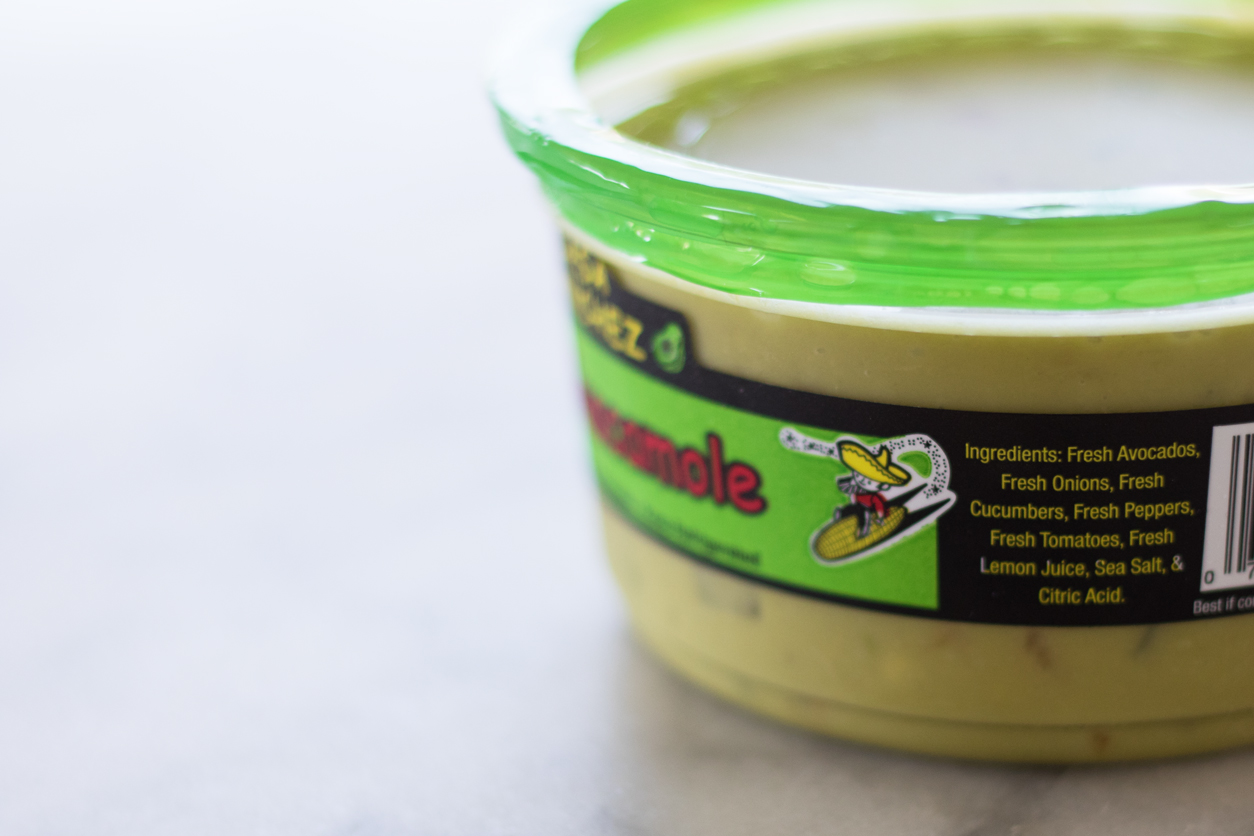 [ Notice the short ingredient list with only real, hand-picked ingredients? YUMMY! ]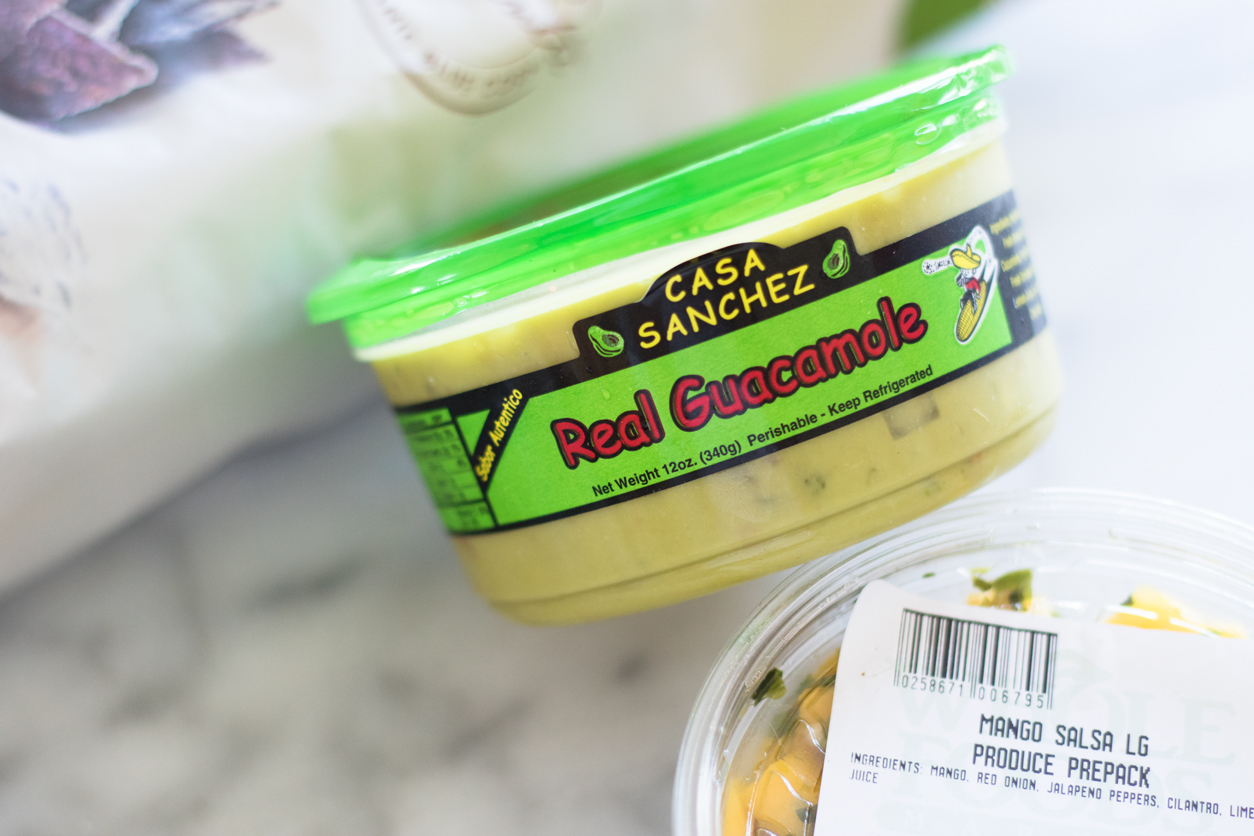 BTW, stay tuned… I'll be sharing my friend's guac soon!
I usually pick up Whole Food's mango salsa too. It's super refreshing, & has a spicy kick to it, which I LOVE! (It's actually pretty spicy… So if you don't like spicy foods, stay clear, ; ) haha.)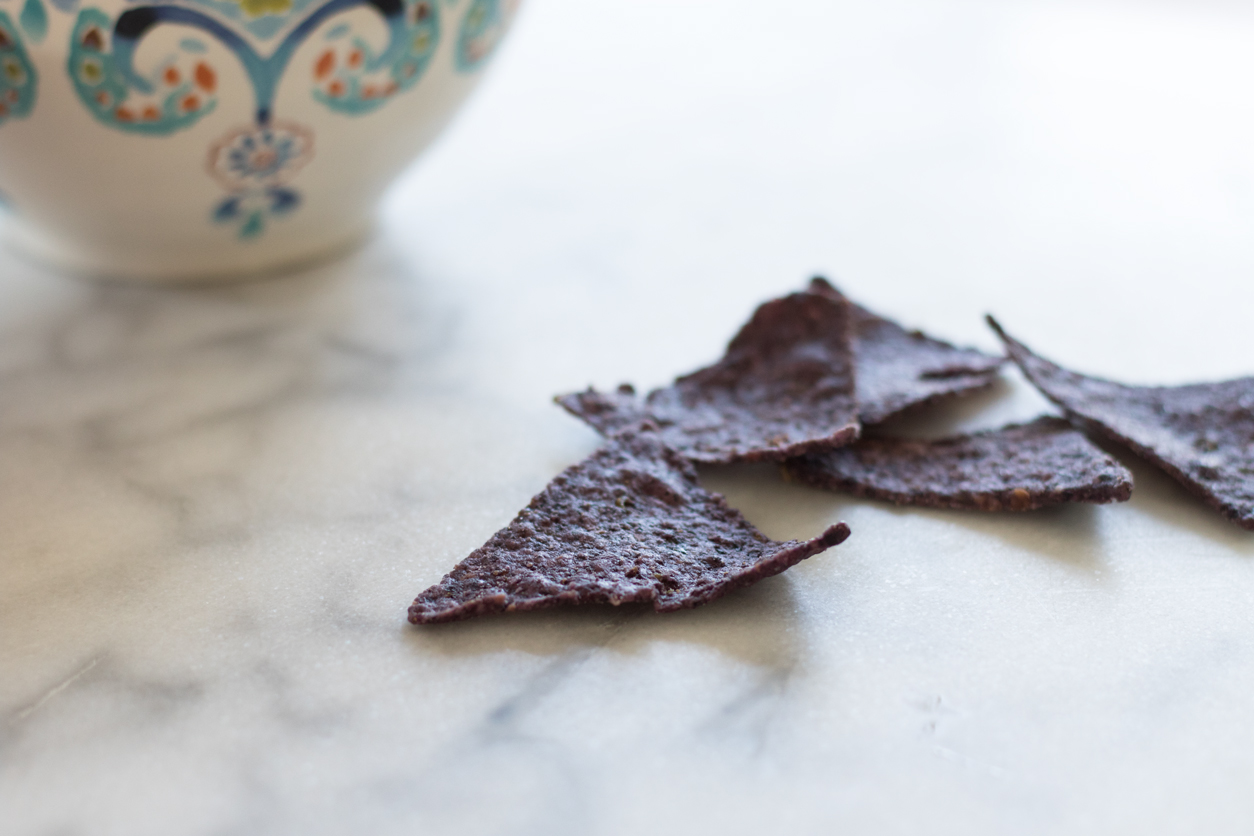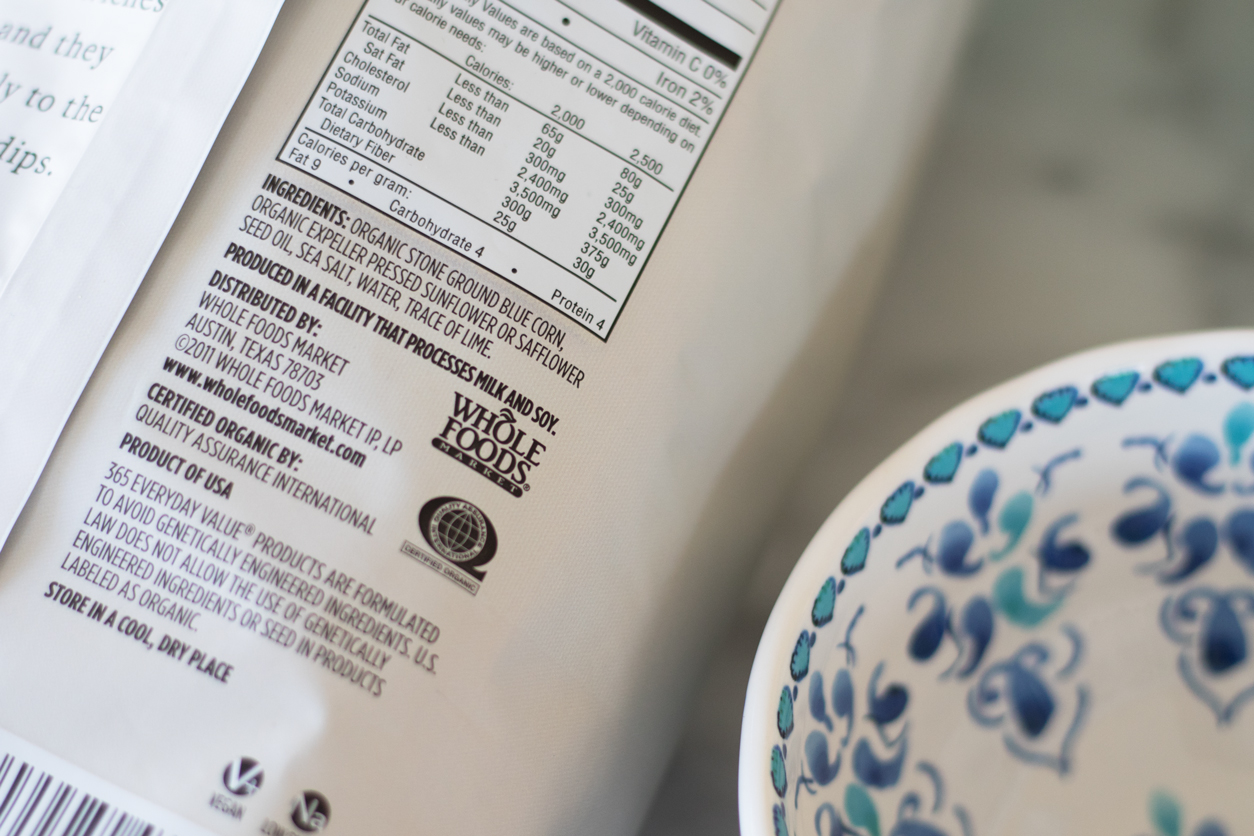 [ Always read the ingredients! The front liesssss… LOL. ]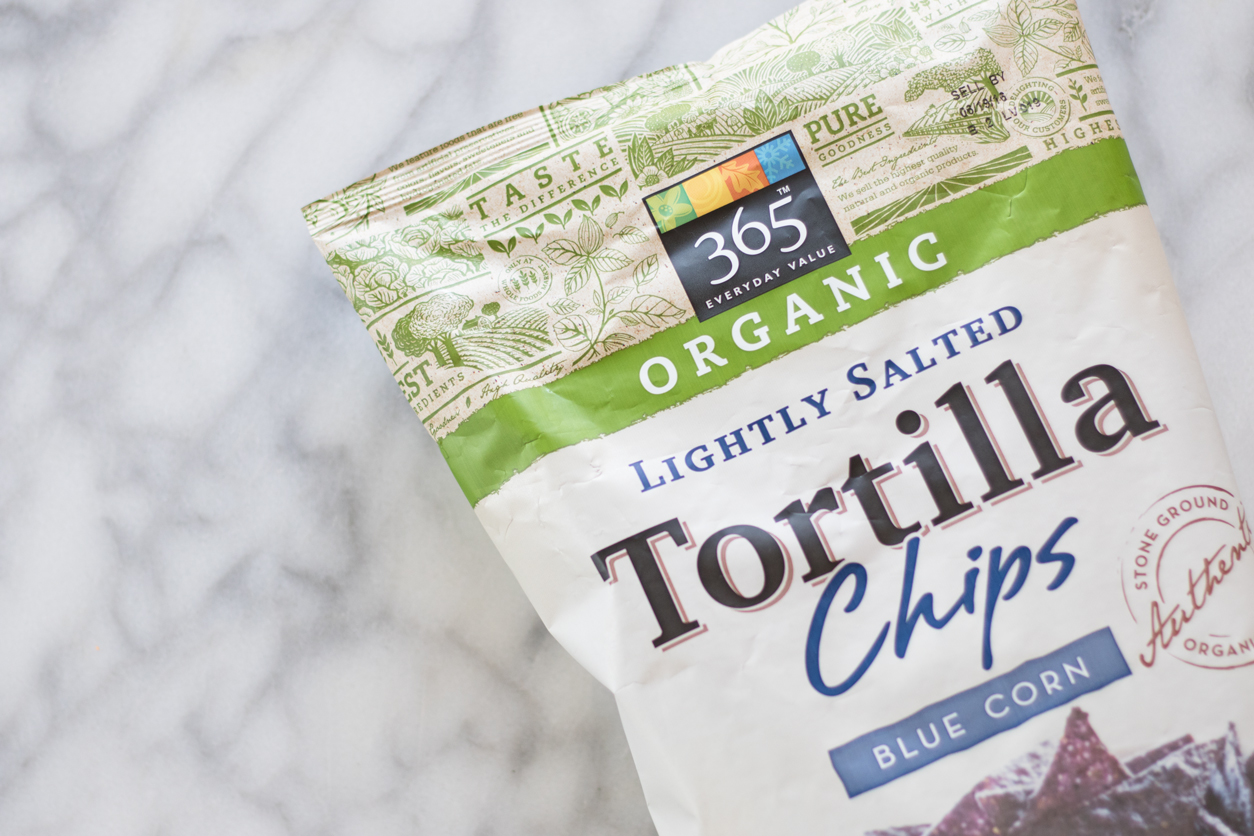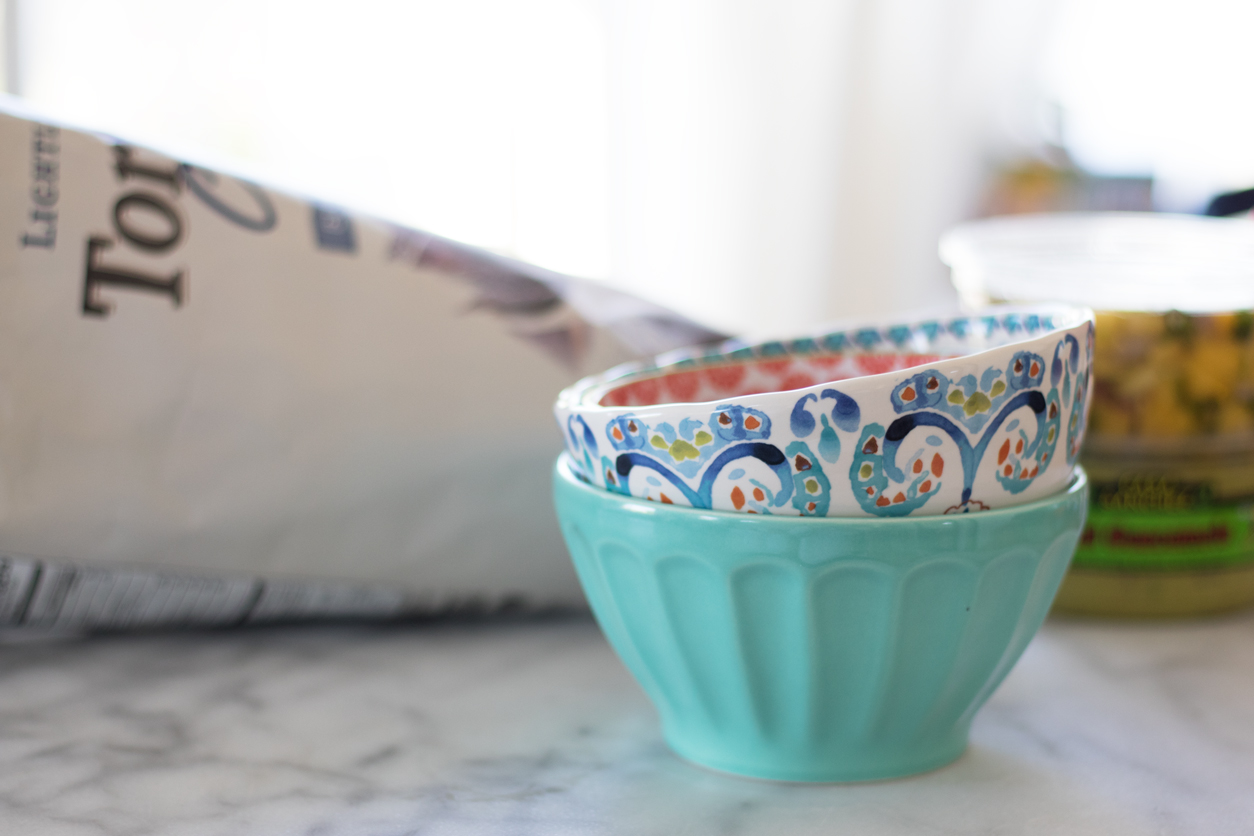 [ "Swirled Symmetry Bowl" & blue "Latte Bowl" ]
And for chips, I look for something organic. Lately, I've been getting blue corn chips.
So… If you didn't indulge yet, you should probably grab a couple Stellas and get to it, don't you think? It is a holiday after all… ; )
Happy dipping!
XO! <3,
Bita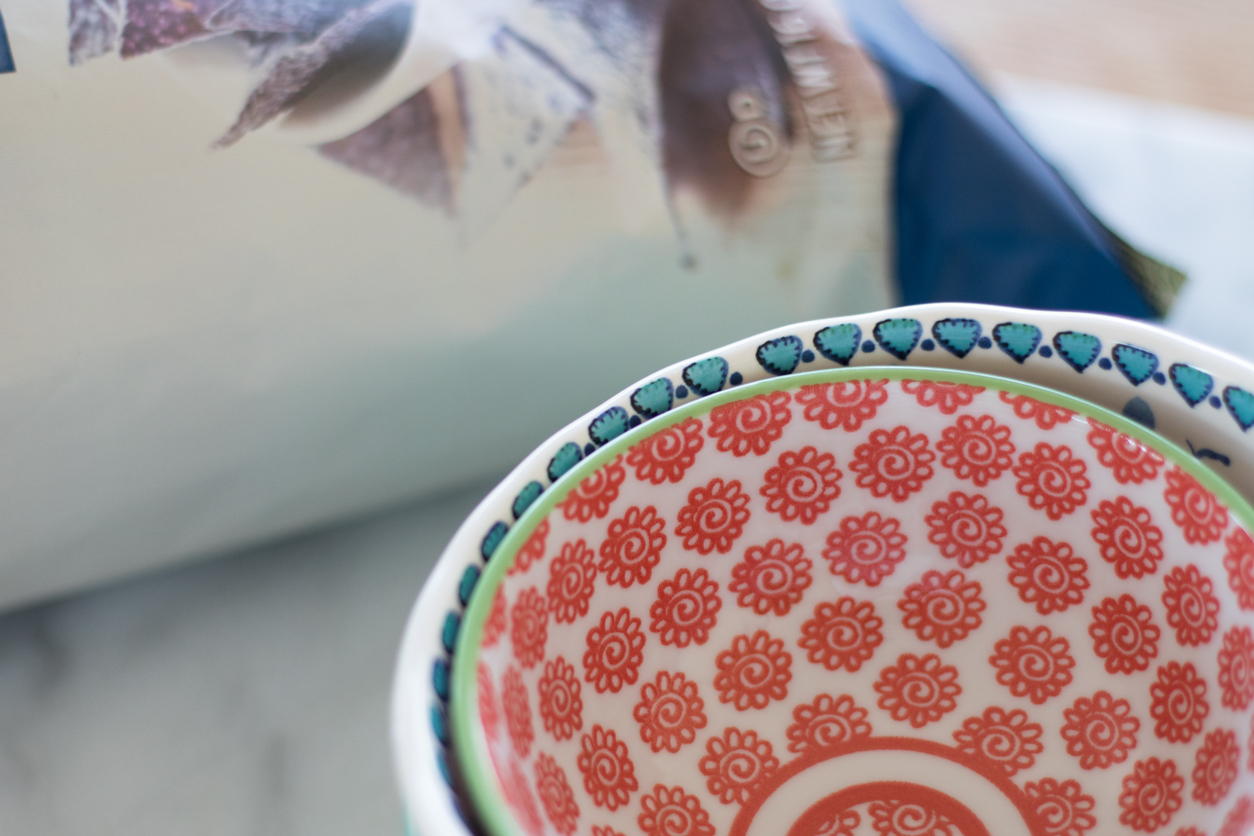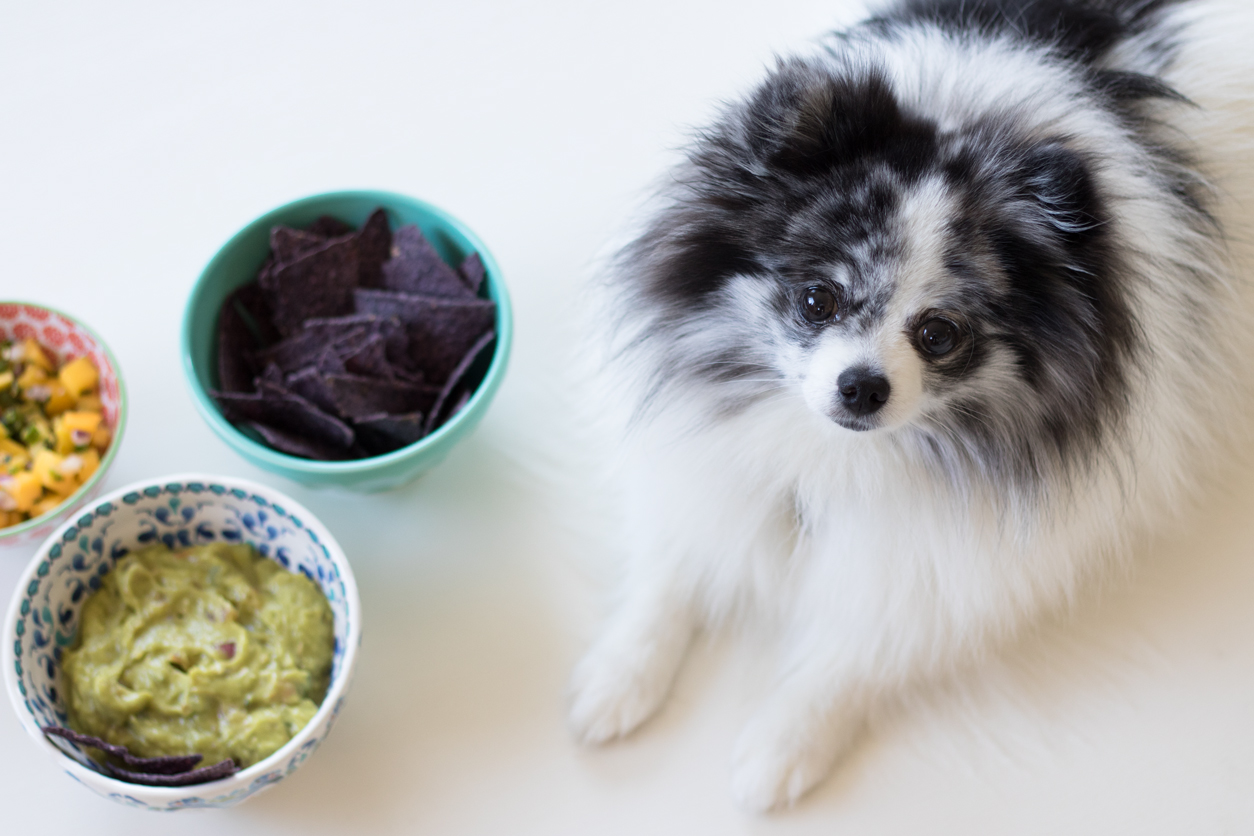 [ Minty… Photobombing, LOL, as usual. ]