Cucumber tomato avocado salad with fresh vegan mozz
08.08.2020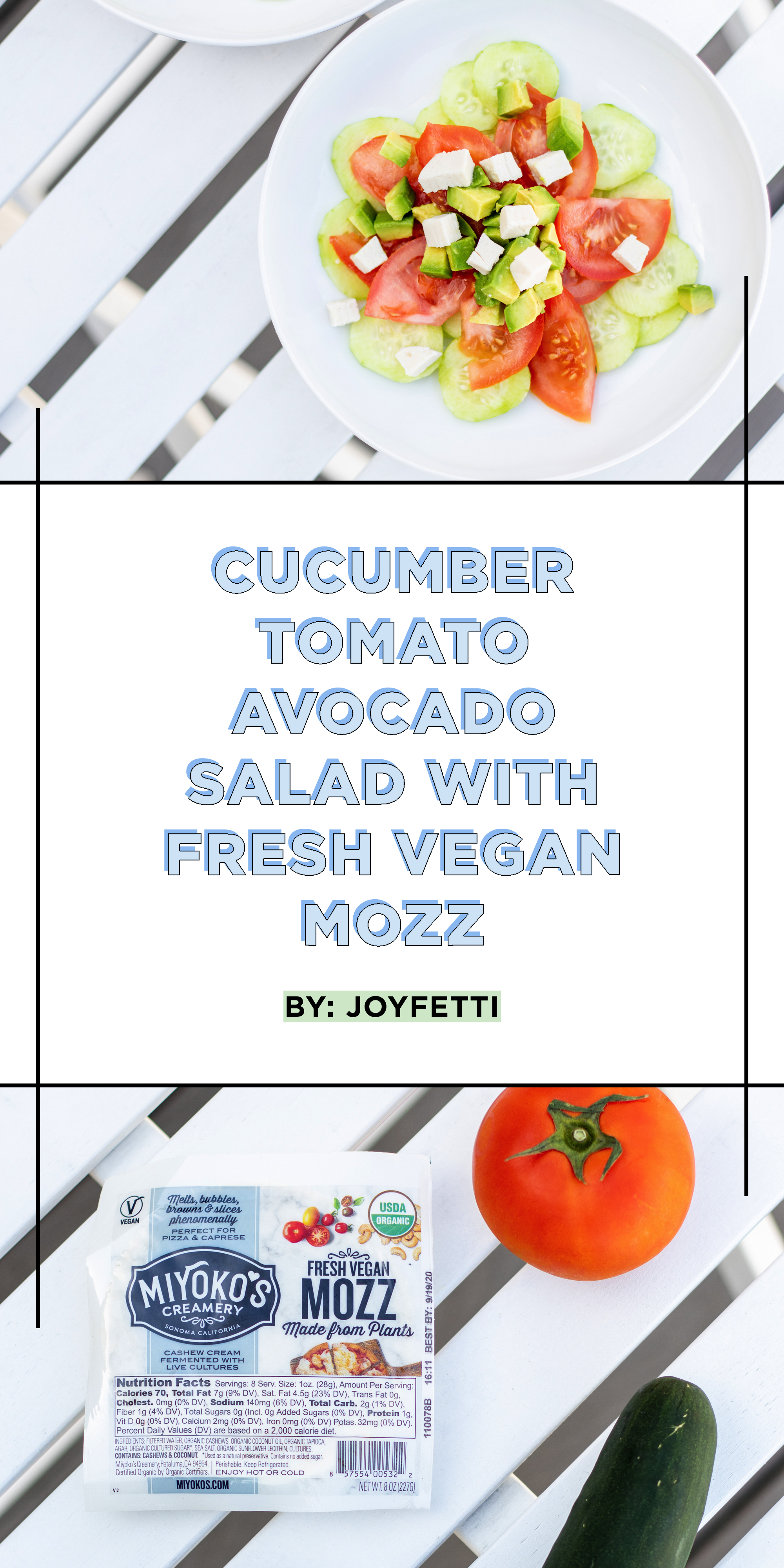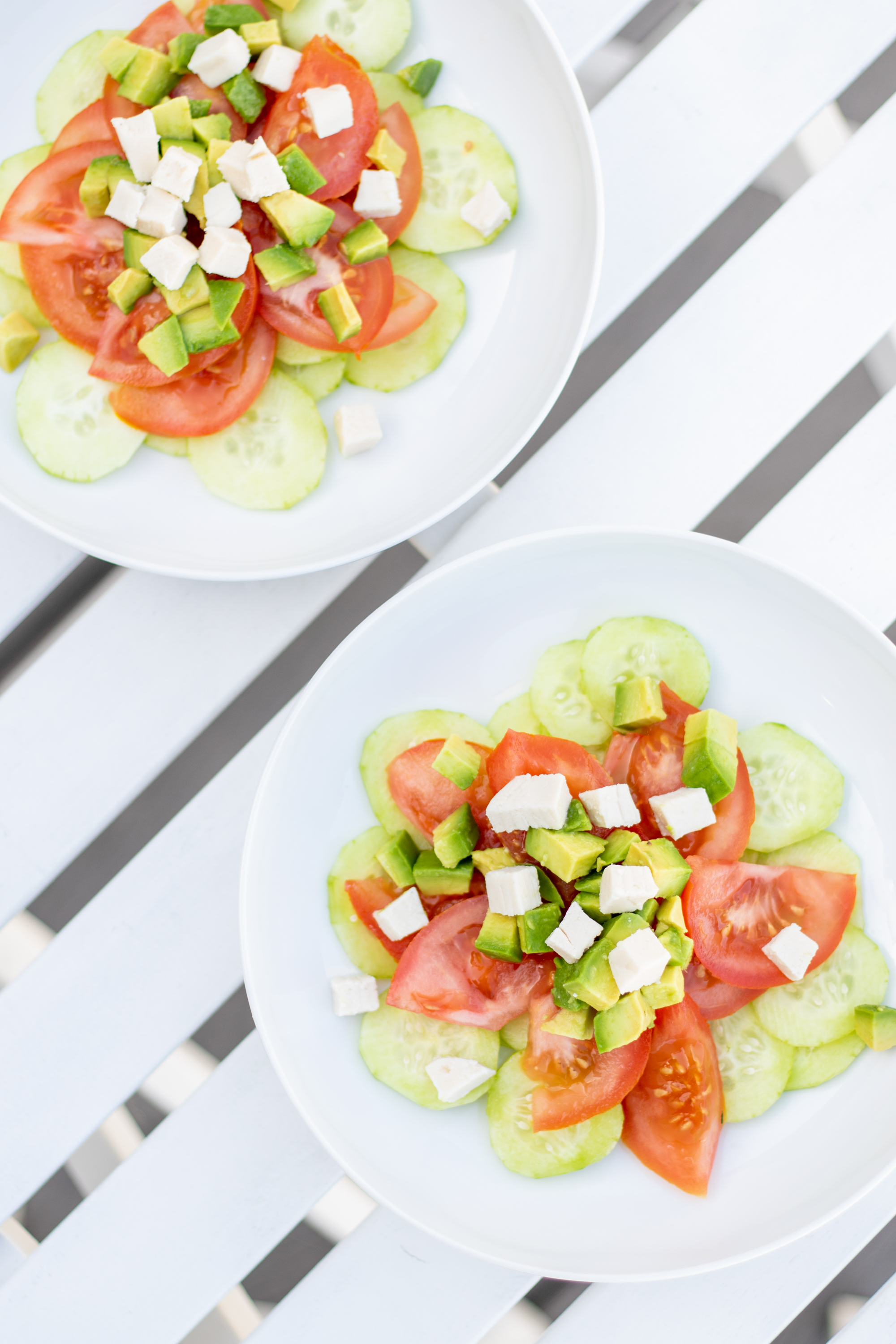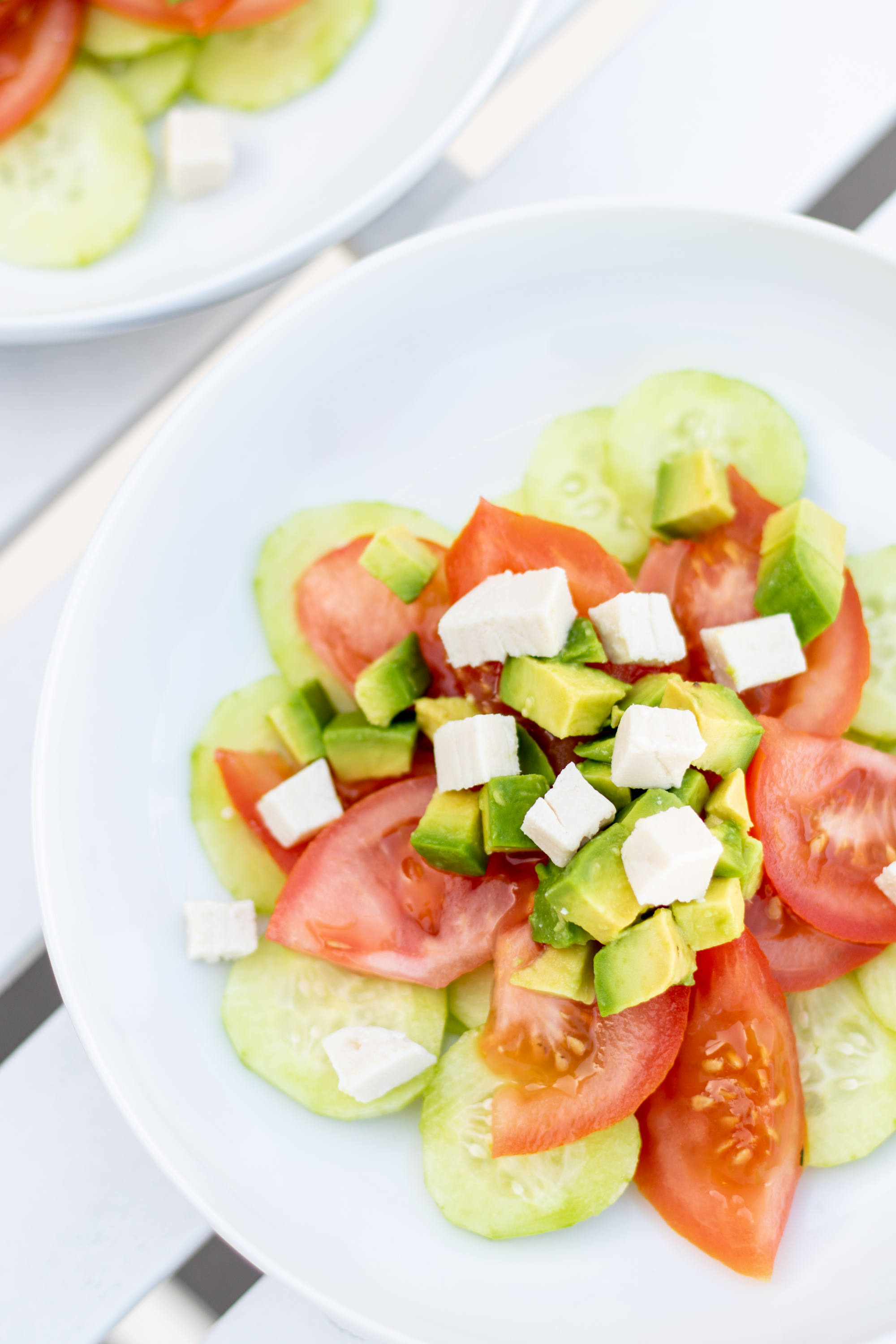 If you're part of the JOYFETTI Instagram community you might've seen this salad all over my IG stories lately. I've been OBSESSED with it! I've been having it on repeat for sure—it's so good!
We just had it with dinner again last night : )
It's super quick to throw together, looks & tastes delicious, & it's very hydrating, which is perfect for Summer!
I also shared a little TikTok on how I make it, if you want to check it out.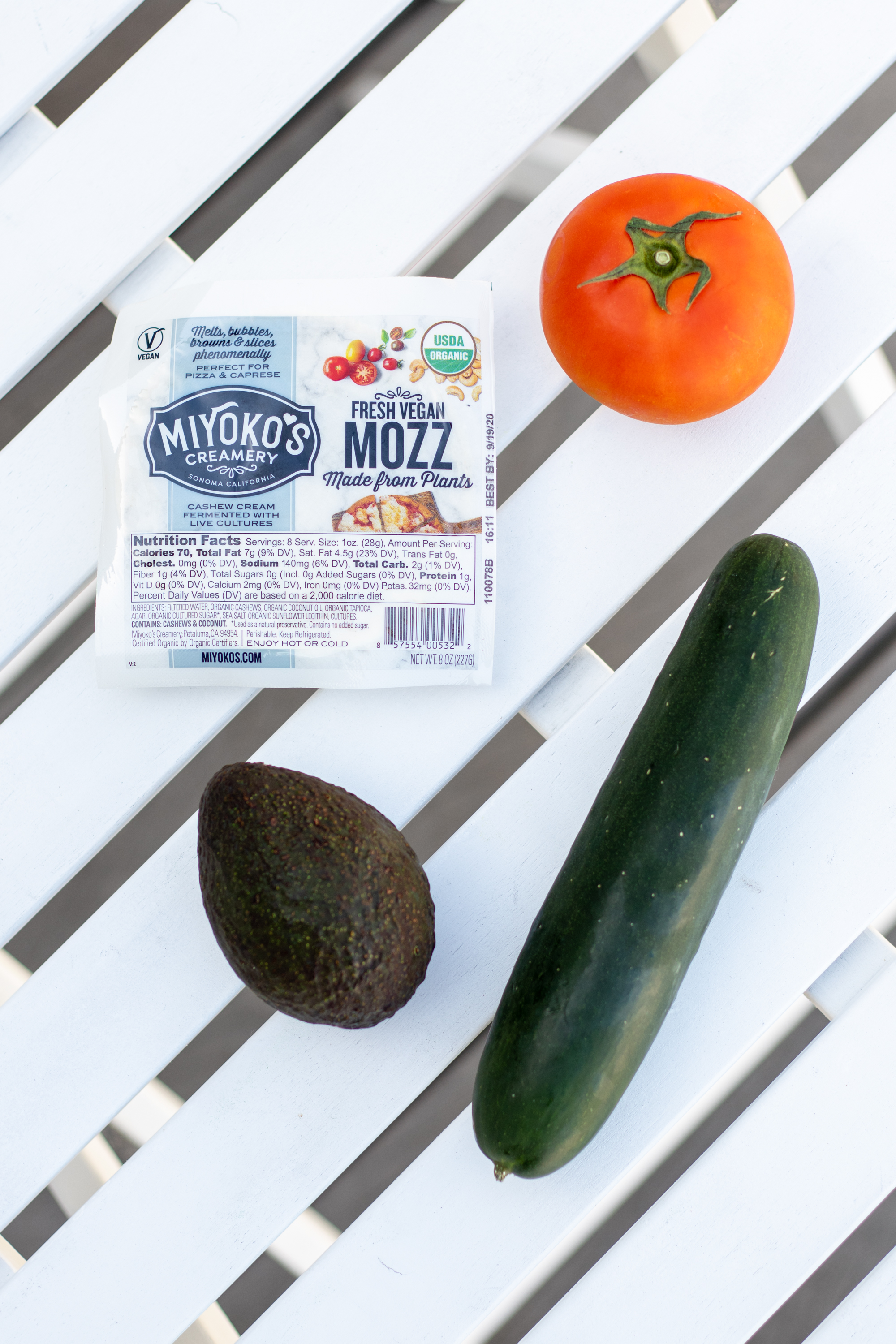 [ This Miyoko's fresh vegan mozz is sooo creamy & delicious! We use it in so many recipes. ]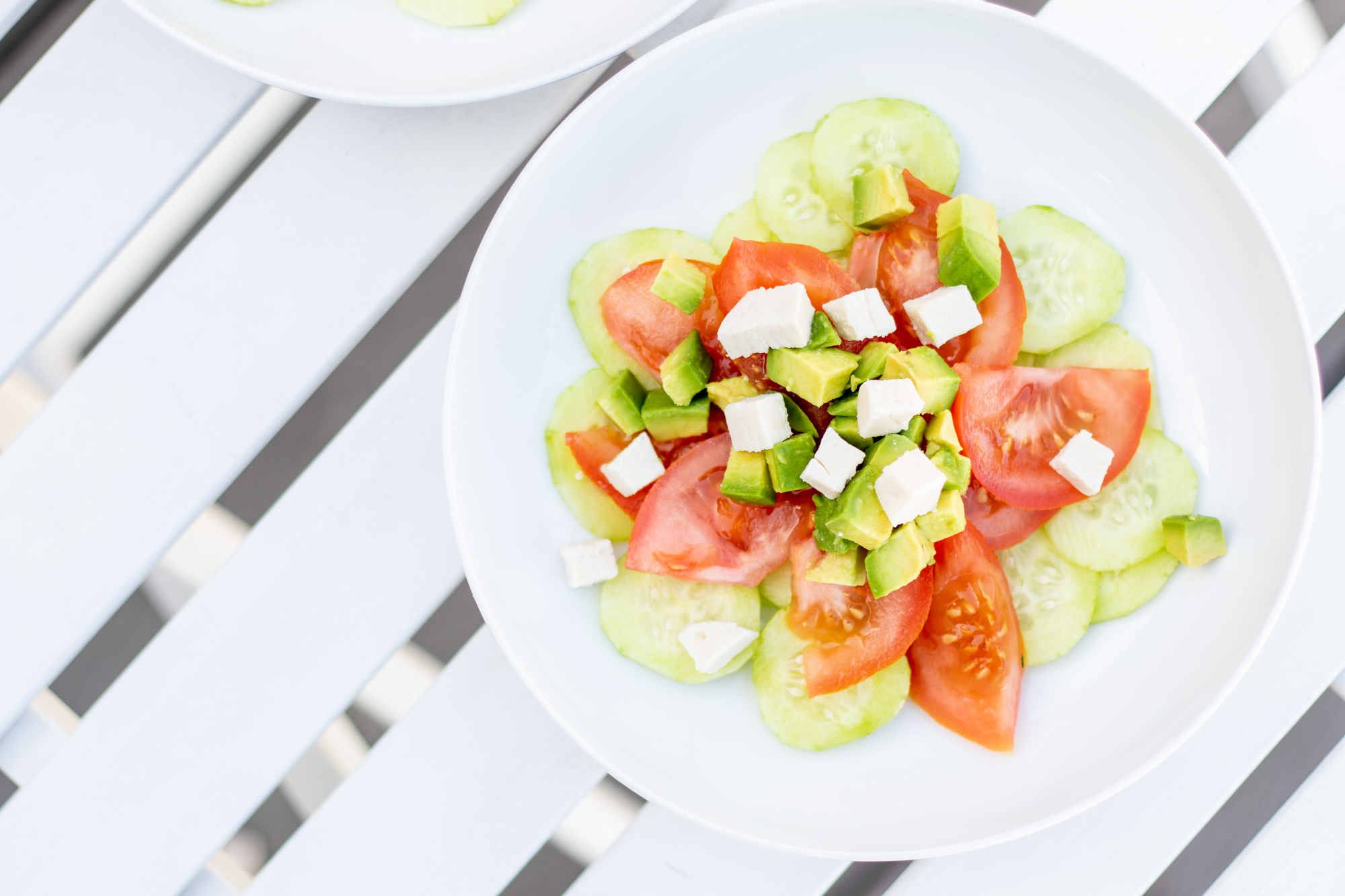 Here's what you need to make this at home:
Cucumber
Tomato (I love the ones on a vine—the flavor & smell are so good. You can also use heirloom tomatoes, YUM!)
Avocado
Slice the cucumber & tomato, and make cubes with the avocado and vegan mozz. You can peel the cucumber with a peeler or leave the peel on—I usually peel it so it can absorb more of the evoo & balsamic vinegar.
After you plate it, drizzle it with:
Extra virgin olive oil (I use Bragg)
Balsamic vinegar
S&P (I use Himalayan pink salt & rainbow peppercorns)
It's super quick & DELISH! You'll get hooked : )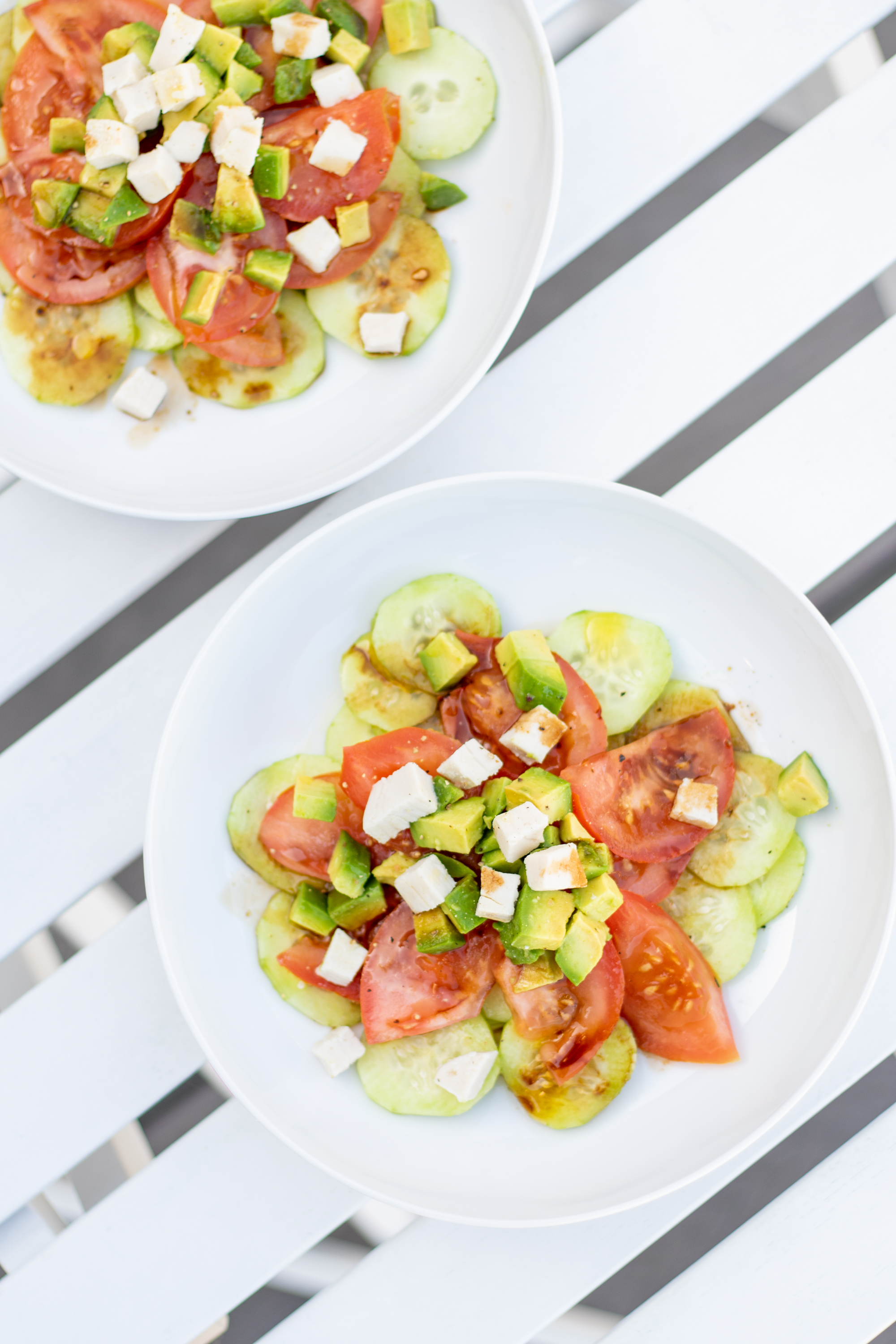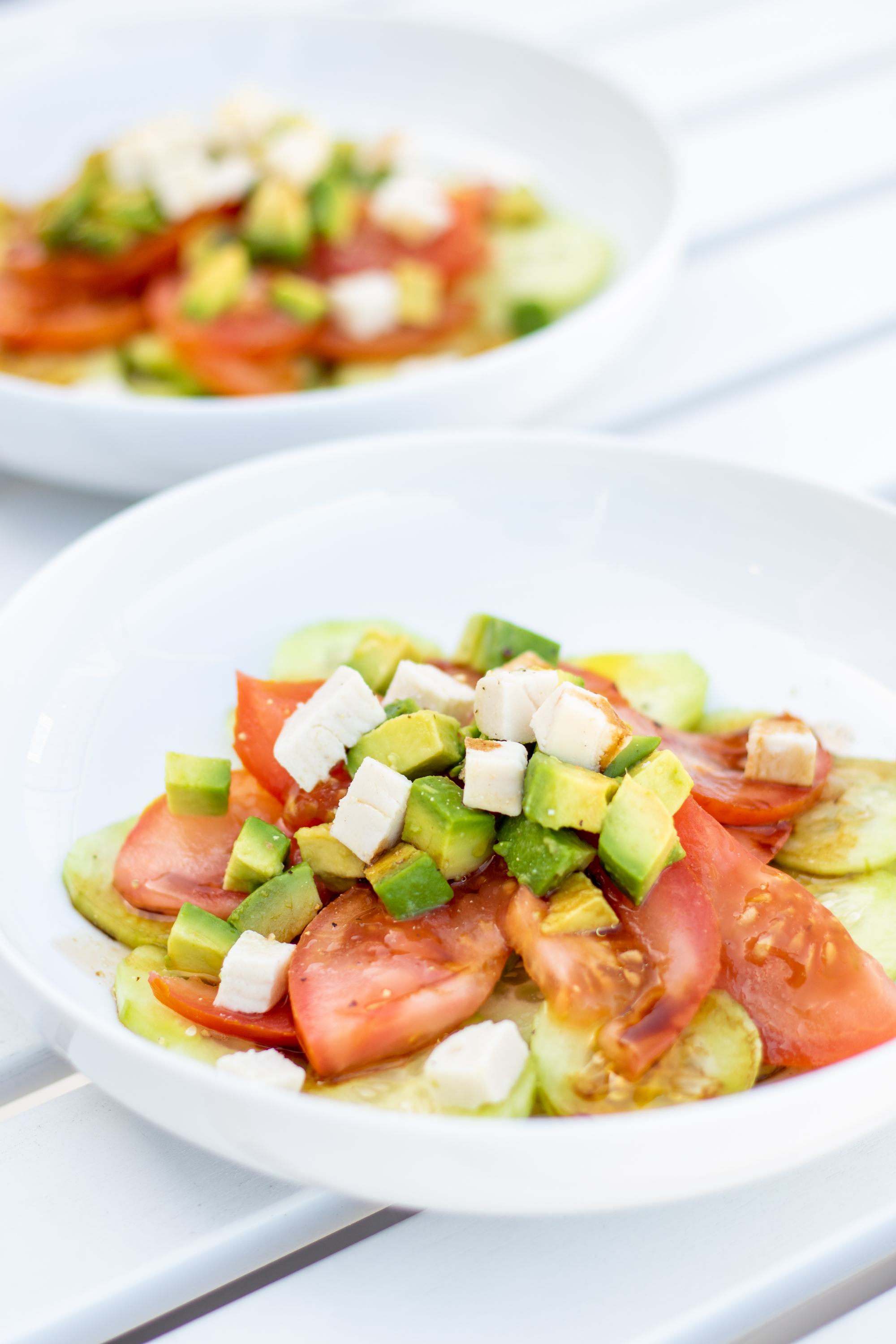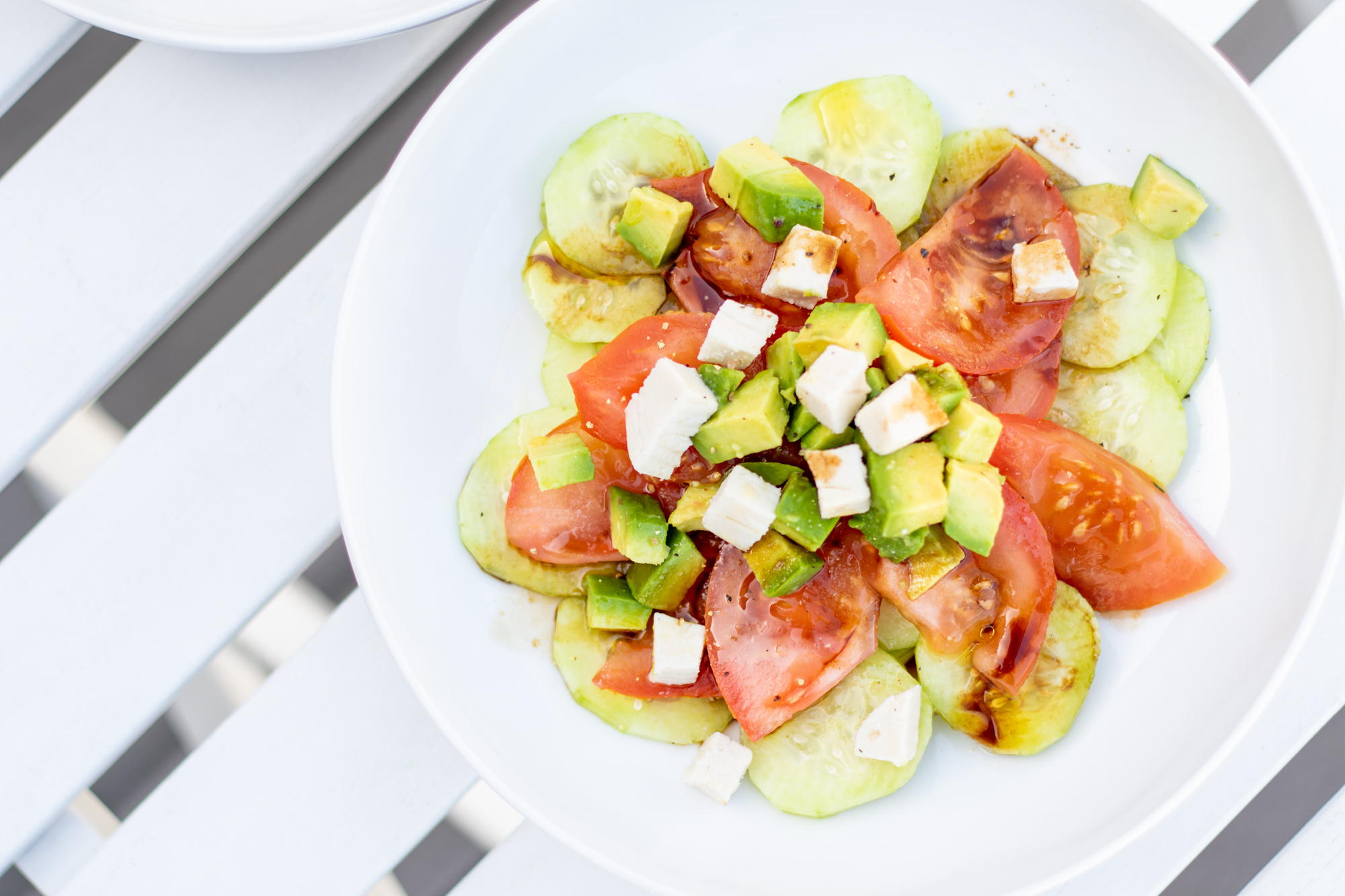 It's fresh, crunchy, & very flavorful—& the vegan mozz is soo creamy! The whole combo is delicious!
If you make it at home, share a pic on social & tag me @joyfetti so I can take a peek : ) I love seeing what you make!
& if you want more recipes like this, come hang out on TikTok—it's fun there : )
Enjoy! Chat soon!
<3,
Bita
+ check out this easy vegan, gluten-free quesadilla you will love (also made with Miyoko's fresh vegan mozz!)