Benefits of chicken bone broth
05.28.2018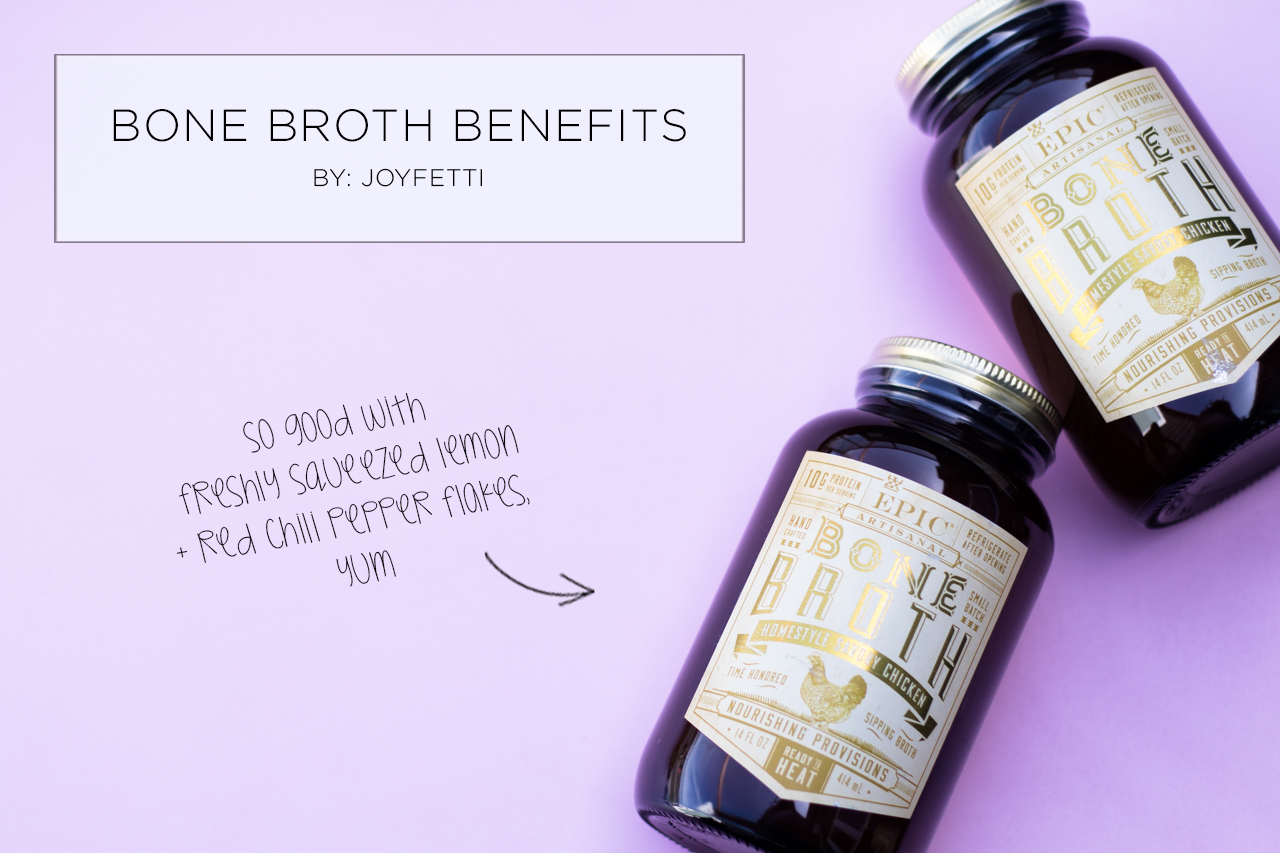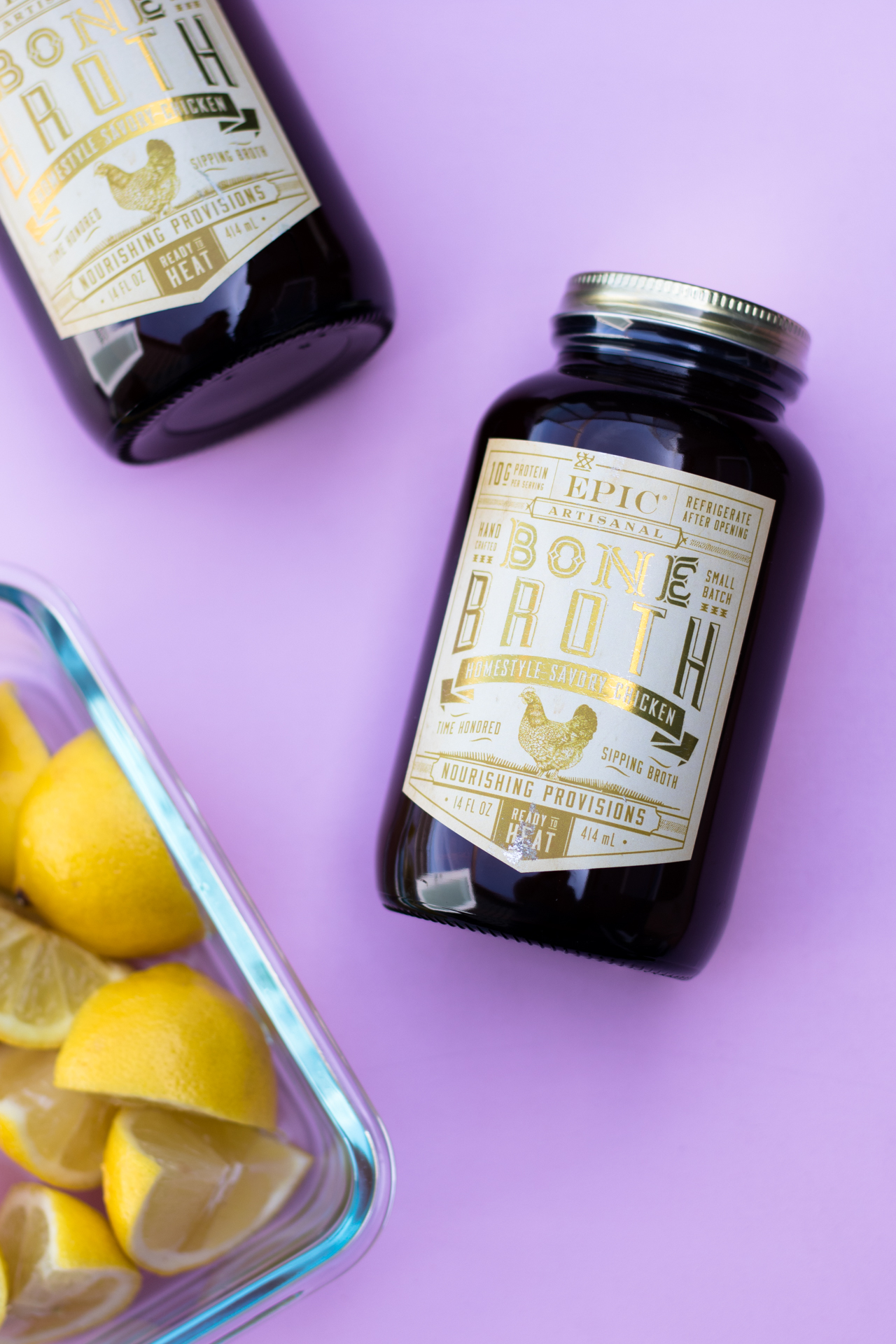 BONE BROTH!
This has been such a buzzword lately that people have opened up entire cafes/restaurants centered around the idea—"bone broth bars". It kind of has a ring to it.
Think about walking to a coffee shop to get a cup of coffee—except you're walking to a bone broth bar to get a cup of bone broth. Interesting, right? I haven't been to one yet—I make bone broth at home, but it's an interesting concept. Have you been to one?
Whenever there's a trend, I'm lightweight skeptical of it. But bone broth isn't anything new.
Bone broth is an old-school staple that just got A LOT of attention recently.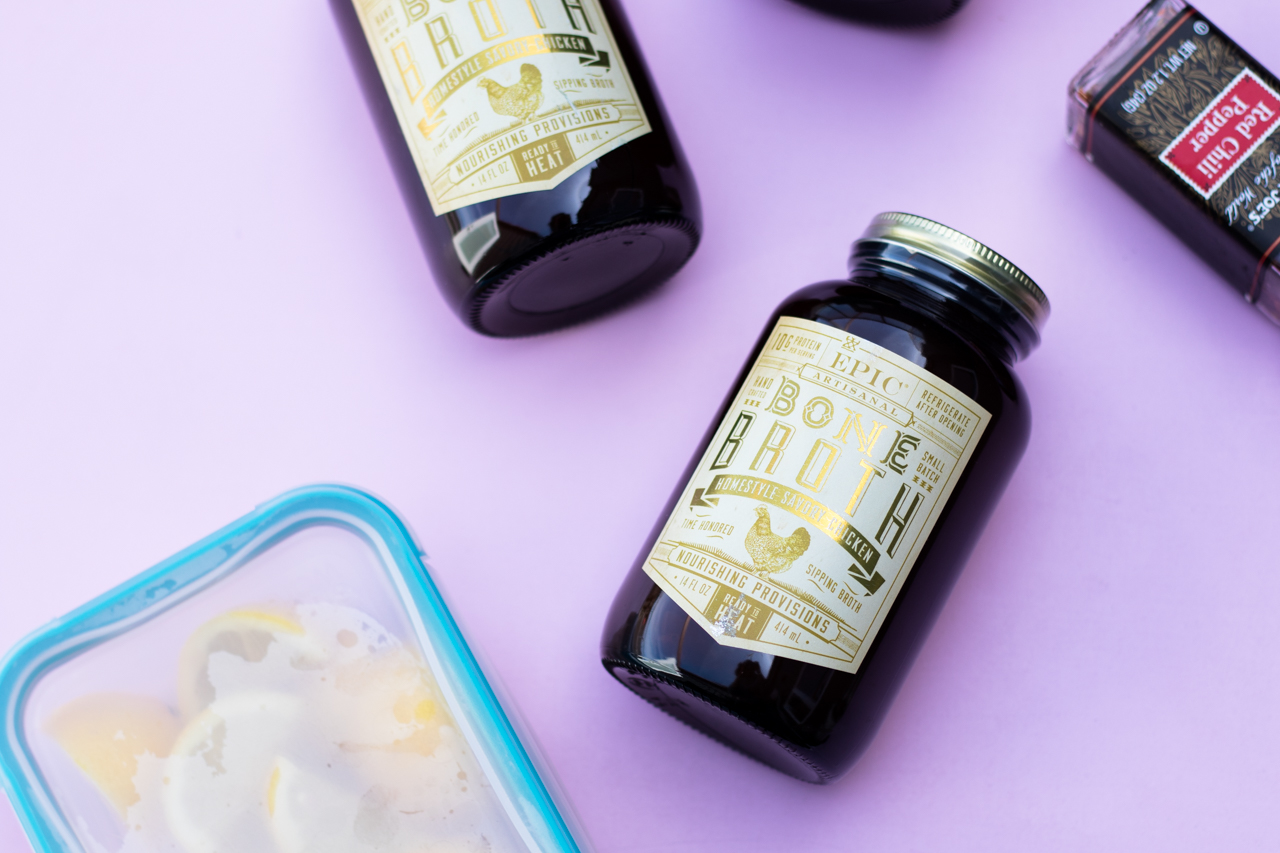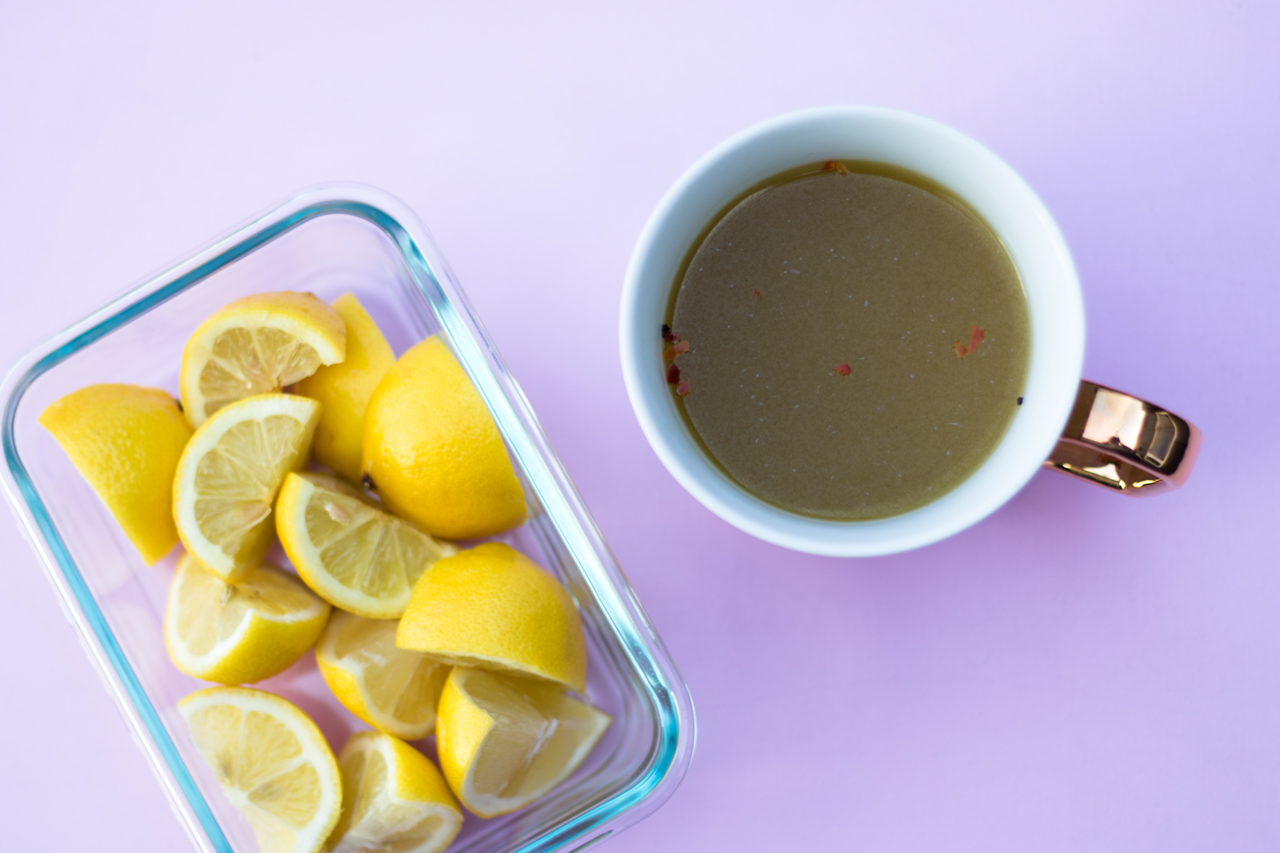 Growing up, my mom would make us bone broth ALL THE TIME, especially when we were sick. But she never called it bone broth. It was just the way she'd always make us soup.
Here's how she makes it:
She takes chicken with the bones (usually wings or legs—because she says these have the most flavor, more than breasts), sliced onions, carrots, celery, turmeric, salt and pepper, adds them to a big pot of cold water, and heats it all up on medium-low heat until the chicken's cooked.
Sometimes, she also makes it with chickpeas. Once it's ready, we eat it just like that, or she'll add more ingredients—like cooked rice, and koofteh nokhod-chi (which are balls of chickpea flour with ground turkey—kind of like a Persian matzo ball. I think some people also call them "gondi").
Anyways, growing up, this was soup.
So when bone broth became all the rage in mainstream media about 2 years ago, I wasn't skeptical about bone broth, but more so the companies that touted it.
A lot of store-bought "stock" & "broth" aren't real & they definitely don't have the benefits of homemade bone broth—they can use lab-produced meat flavors, soup & sauce mixes, and even MSG (monosodium glutamate, which is a flavor enhancer). YUCK. NO THANKS.
I don't have the patience my mom has to make it from scratch, at least not yet, so I wanted to find a bone broth I can trust, that's easy to heat & ready to eat.
Fun news—I found two. I always get chicken bone broth.
The two brands I like are EPIC bone broth in homestyle savory chicken (it's made with organic chicken) and Bonafide Provisions organic bone broth made from free range chicken.
Before we get into the deets of these two, let's chat about BONE BROTH BENEFITS! Ready? Let's go!
CHICKEN BONE BROTH BENEFITS:
Boosts immune system
Reduces inflammation in the respiratory system (b/c of the amino acids that are produced when making chicken bone broth)
Improves digestion (also b/c of the amino acids that are produced when making chicken bone broth)
Easy to digest
Great for combating cold & flu symptoms
Nutrient dense
Provides collagen & minerals
Aids in post-workout recovery (I LOVE having bone broth after a workout!)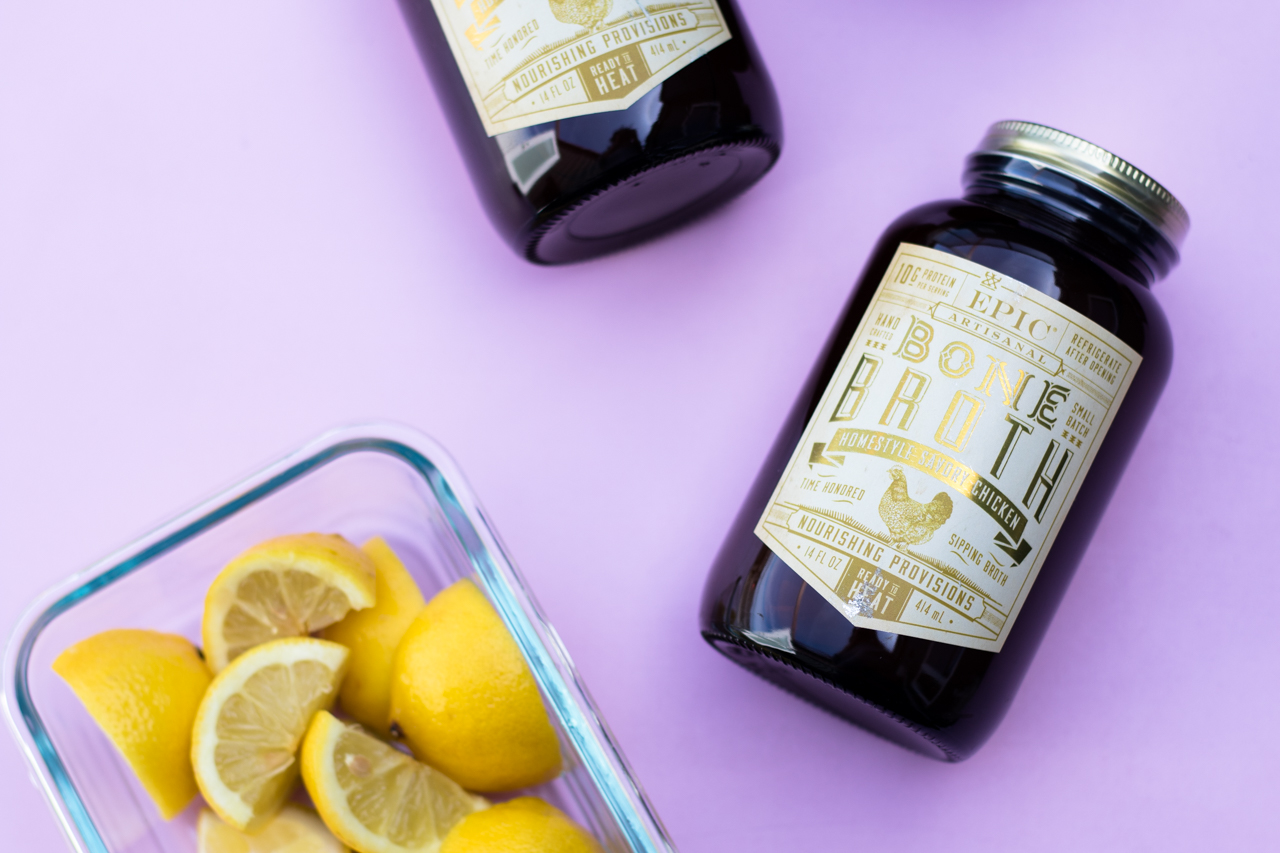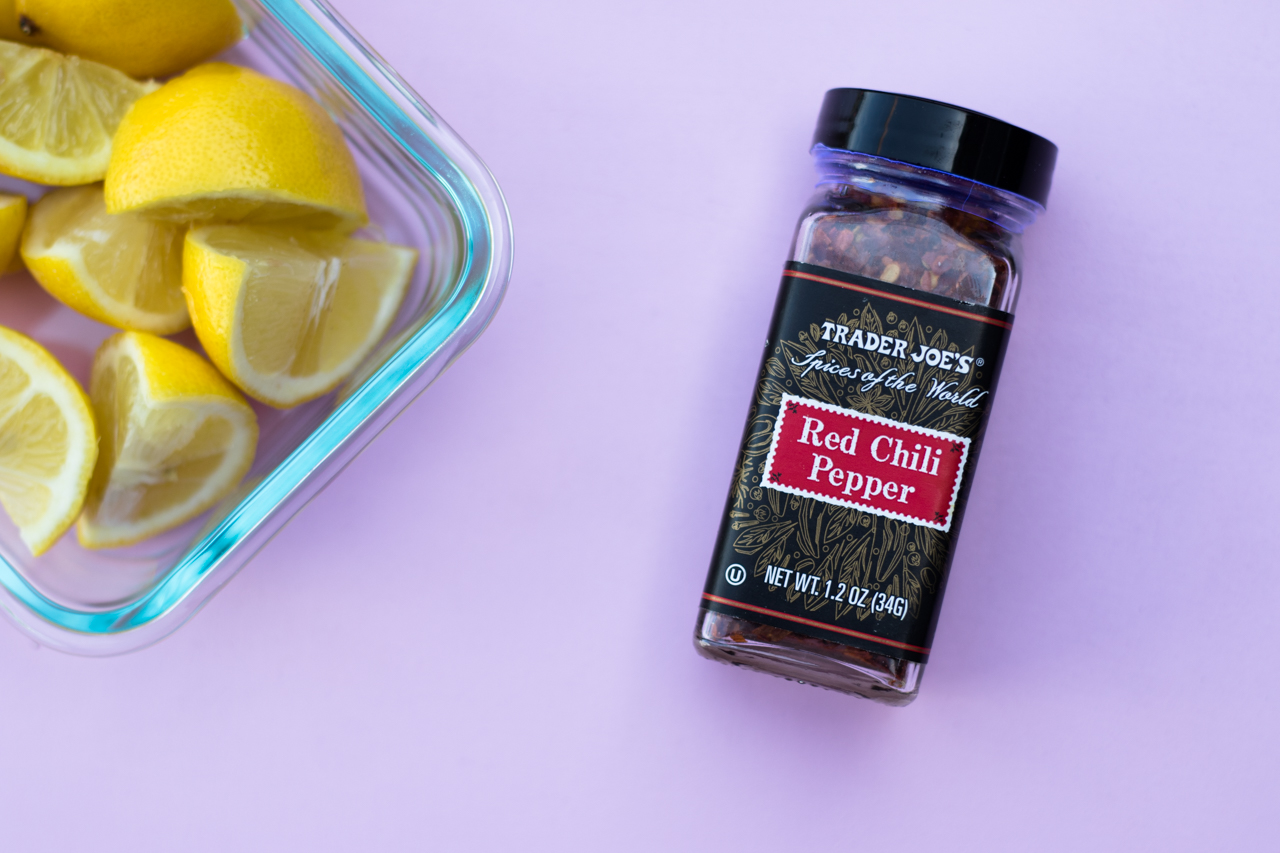 Okay, so if you're not ready to make it from scratch (hey, I'm not), here are two brands you'll love. I've been having them for the past 2-3 years.
EPIC bone broth in homestyle savory chicken
This is my go-to for a number of reasons.
They use organic chicken (unfortunately the rest of the ingredients aren't organic, but at least the chicken is)
They slow cook the bones, which means we get the maximum benefits from it—this is why, when you heat it up, you'll want to simmer it over medium-low heat—to hold in the benefits
It's super convenient—the jars are perfect for one person (IMO) so when I make it for myself, I heat up one jar & if I'm heating it up for Arrash & I, I use two. Easy!
It's delicious. Just check out the ingredients—they use the same ingredients as my mom + garlic, apple cider vinegar, & rosemary, so it has a ton of flavor right off the bat. Note: it also has lactic acid & that's to keep it shelf stable. Ingredients = filtered water, organic chicken, onions, celery, carrots, sea salt, garlic, apple cider vinegar, lactic acid, rosemary, turmeric.
Bonafide Provisions organic bone broth made from free range chicken
I love that this one is more organic. Ingredients = organic chicken broth, organic onion, organic apple cider vinegar, organic garlic, selina brand celtic sea salt, organic parsley. This one comes in a big bag (big-ish, 24 oz vs. EPIC's 14 oz jars). I keep it in the freezer & defrost it in the fridge the day I'm planing to make it.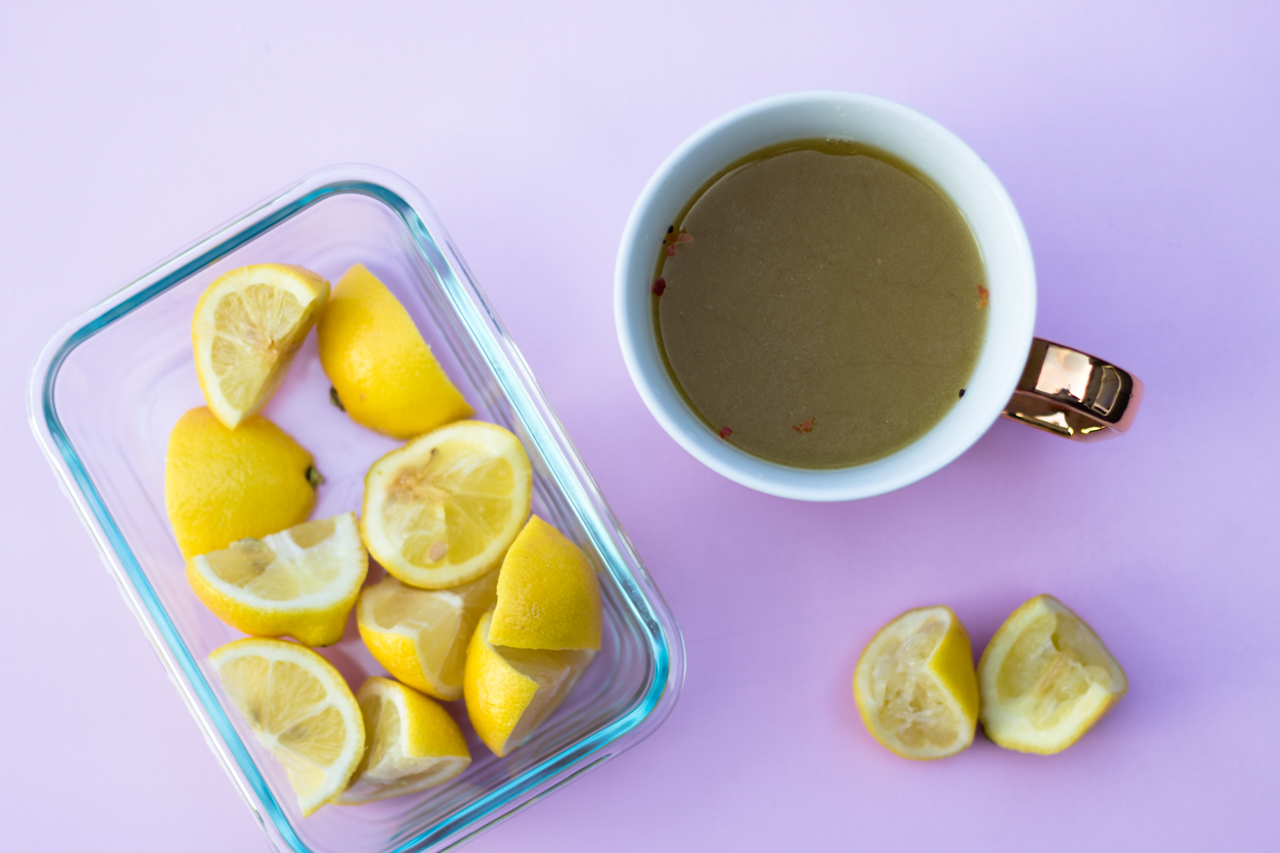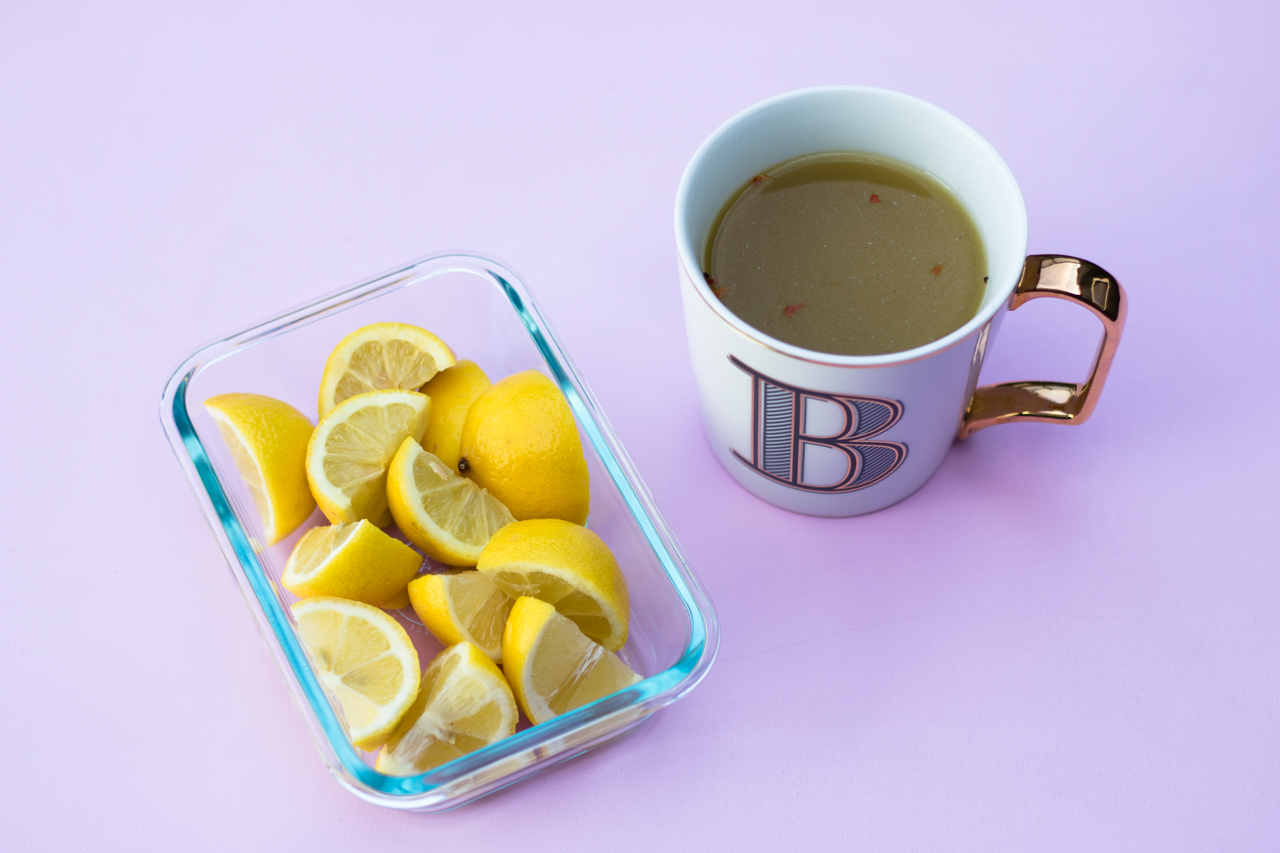 I feel like if you want a quick & easy sipping broth, EPIC is the way to go. If you want bone broth for a base, for a more complex meal you're making, like udon, Bonafide is a good pick. Bonafide doesn't have as much flavor as EPIC, so you'll want to add more seasoning to it than you would to EPIC.
Here's how I make my EPIC bone broth:
Pour EPIC bone broth in homestyle savory chicken in a saucepan, & add salt, pepper, freshly squeezed lemon juice (usually 1/2 a lemon per jar) and red chili pepper flakes, and heat on medium-low heat until hot. (I like to use a little himalayan pink salt & a lot of rainbow peppercorns & red chili pepper flakes from Trader Joe's.)
When it's hot, pour it in a mug and sip on it through a stainless steel straw. YUM! IT'S SOOO GOOD!
Perfect as a snack, especially after a workout!
Do you like bone broth? How do you usually have it?
<3,
Bita
+ more quick & easy recipes
+ more nutrition tips & tricks
What do you want to see more of on the blog—LMK below?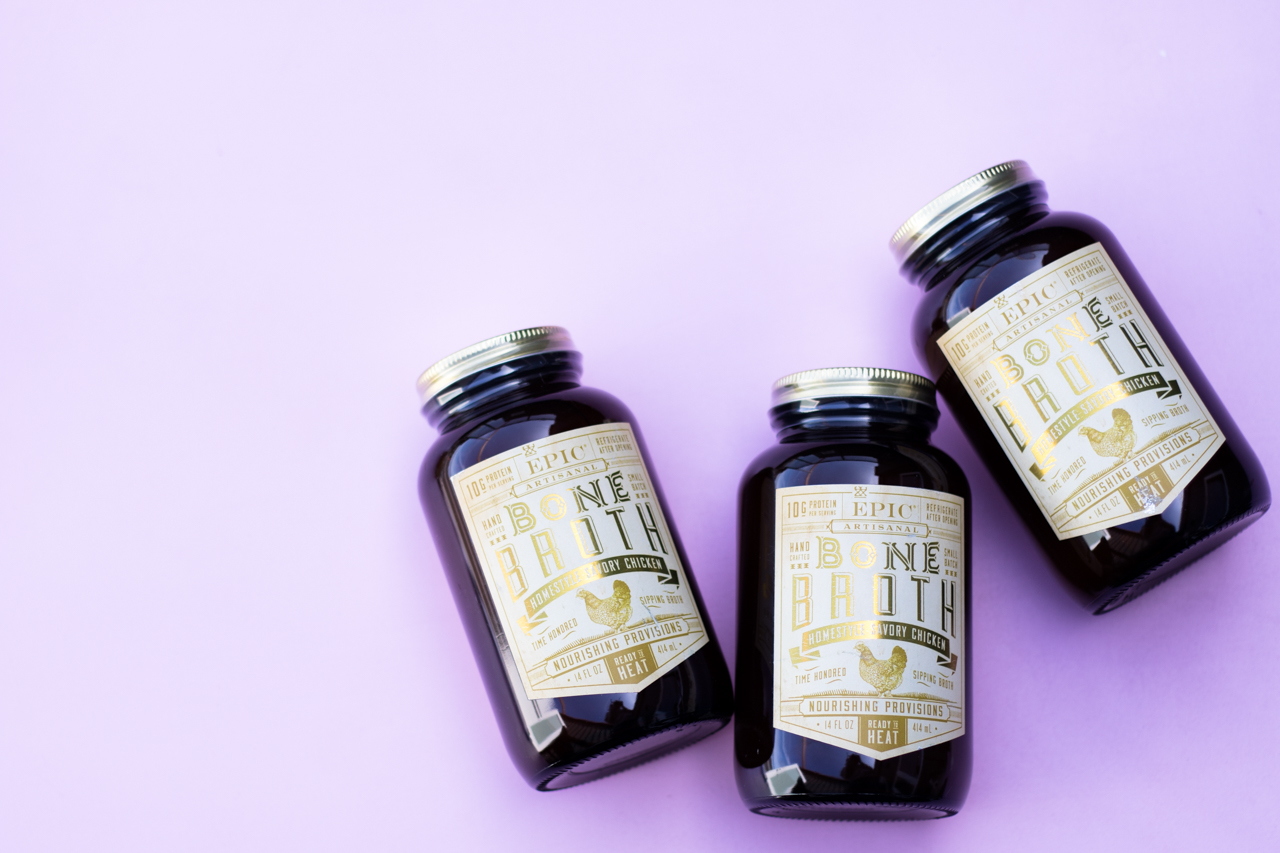 Some kitchen faves: