AT-HOME WORK OUT ESSENTIALS
06.07.2015

Lately, I've been really into working out at home.
I can work out at 5 a.m. in the morning—without having to brace the cold and drive in the dark.
I can squeeze in a quick one when I'm pressed for time.
And little Minty can relax close by, or do her own workouts… ?

I LOVE this picture from when she was a wee baby (~ 7 months). She still thinks the yoga mat is hers… LOL.
So, here are my must-haves for getting the most out of my at-home workouts:
+ Yoga mat (<< of course!)
+ Free weights
+ Foam roller (<< I love this one from Kayla Itsines)—having a foam roller at home has been AMAZING! Anytime I feel a little tight, I can grab my foam roller & roll it out. Done! (Hopefully ?)
+ Ankle weights (<< LOVE these for butt work-outs—donkey kicks, etc…)
+ Fingerless weight lifting gloves
+ LARABAR
+ Water, of course
+ Chapstick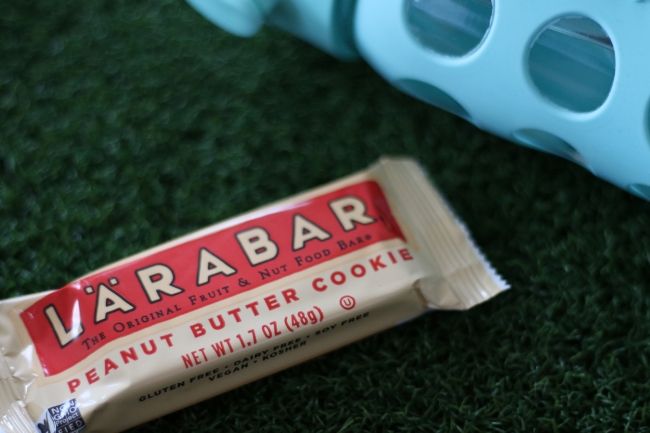 This is hands down my favorite grab-and-go snack bar: Larabar Peanut Butter Cookie.
Why?
It's yummy…
Sugar-free…
& has only THREE INGREDIENTS.
#WIN
What do you use when you work out at home?
<3,
Bita