Valentine's Day spa water
02.14.2022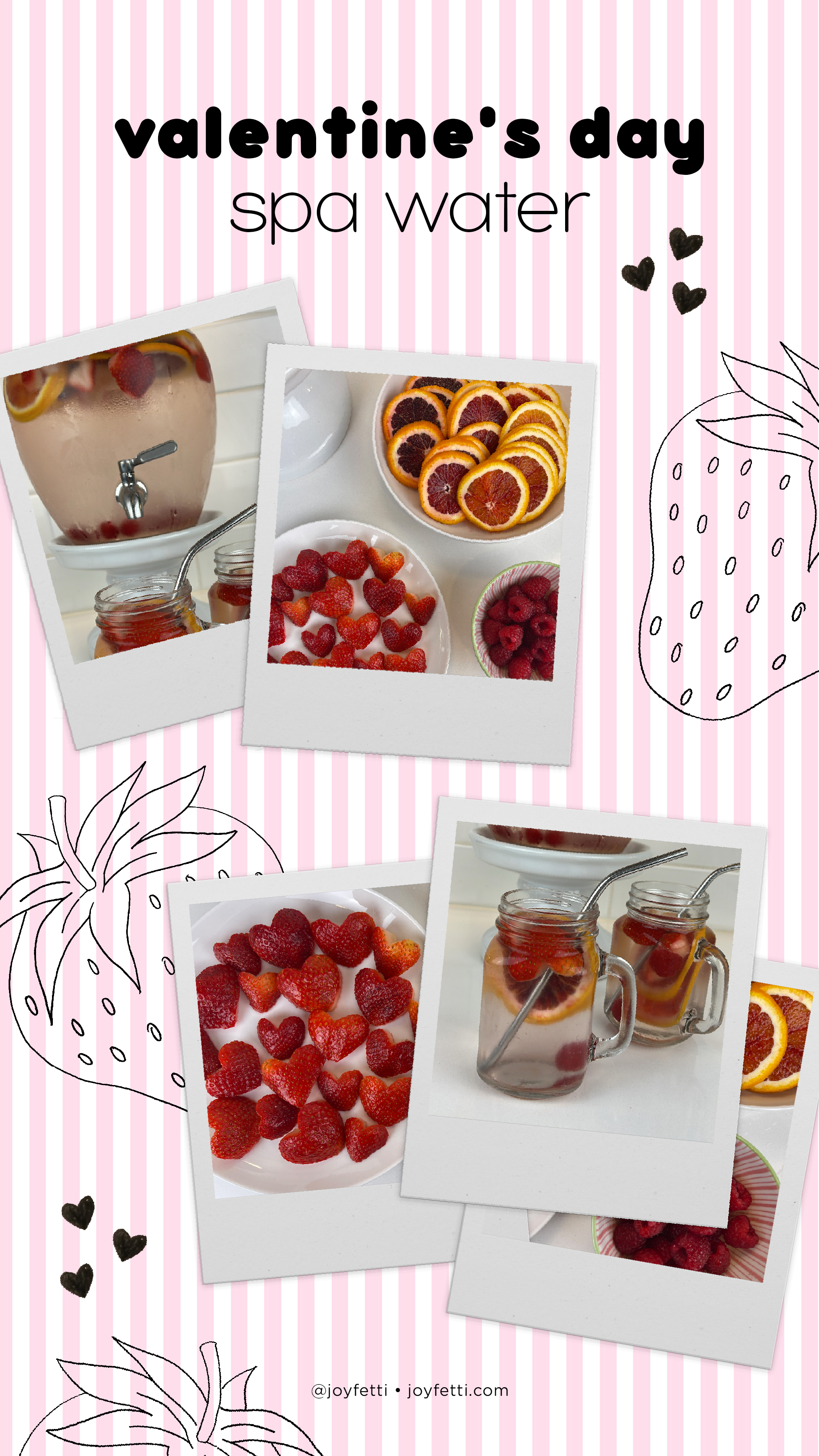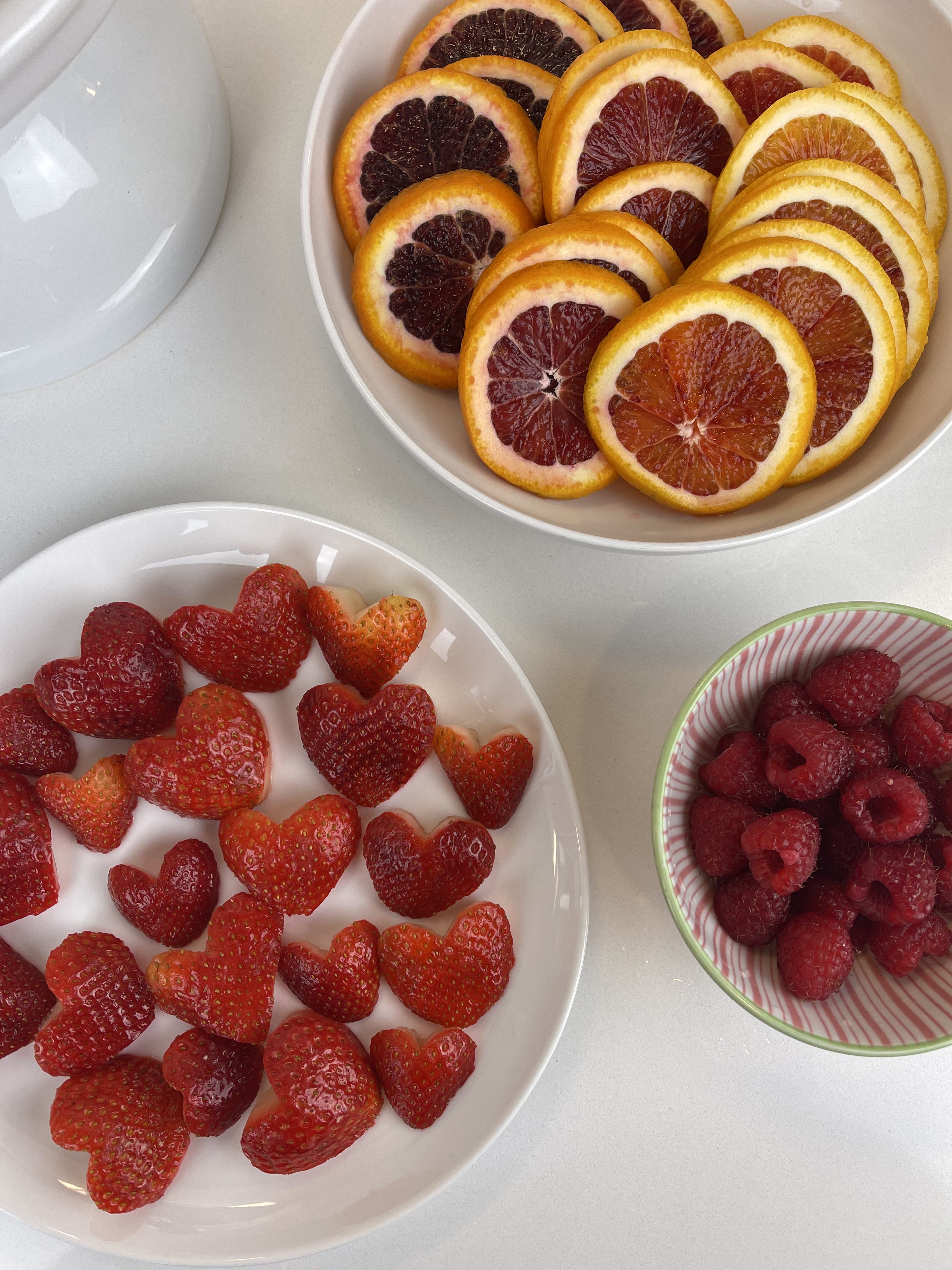 VDAY INSPIRED SPA WATER!
Spa water has been a big theme at our place the past couple of months.
I feel like it's a fun way to drink more water—I've noticed most days that I make it, I end up drinking more water. & it's easy to mix it up & try new combos. One of my favorite classic combos is this lemon & mint infused spa water I shared on IG reels recently.
I love making a big batch of spa water in the morning so we can drink it throughout the day. It's also so fun to make when you're hosting! If we have any left over at the end of the night (if it's just Arrash & I, we usually do) I move it into a glass carafe &/or a big glass jar & store it in the fridge for the next day. It's delicious then too, especially this vday inspired one—YUM!
For this vday inspired spa water I used strawberries (cut into hearts for vday), raspberries, blood oranges, & fresh squeezed lemon juice.
You can see me make it in this IG reel.
This is super festive for vday. It's also fun for any other day, especially during strawberry season, which here in California, specifically in Nor Cal, is March-November.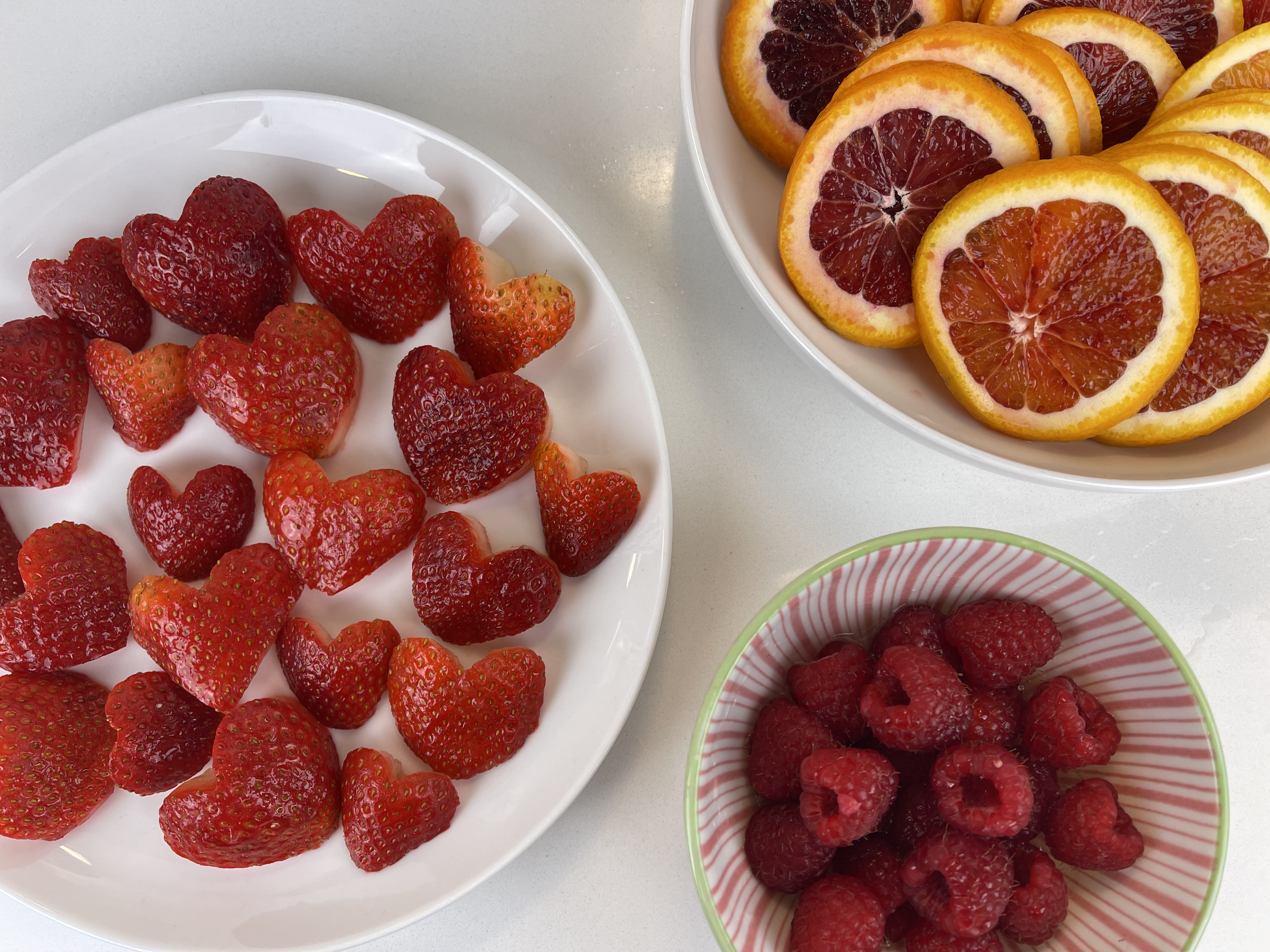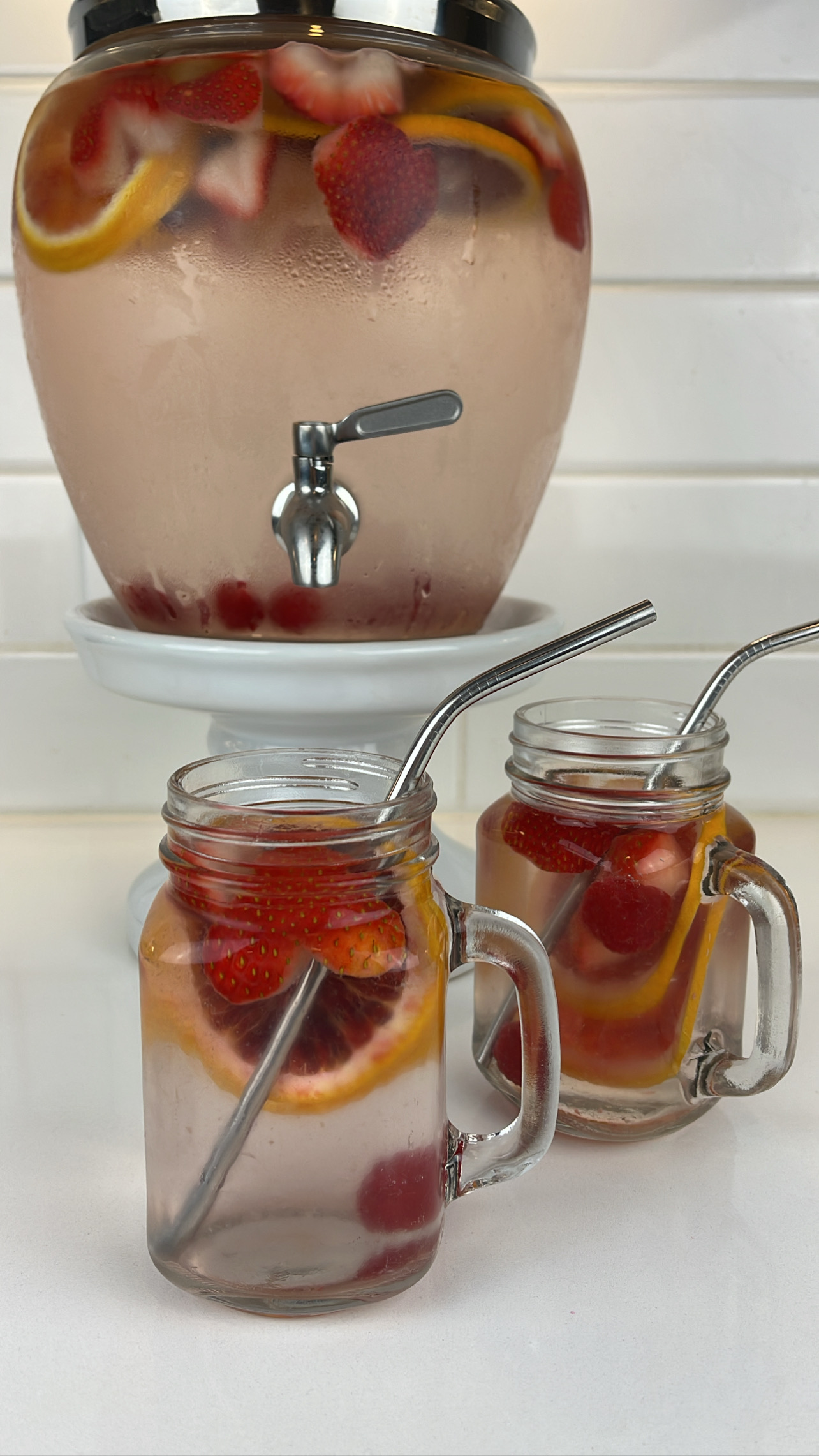 If you make this spa water at home or any other fruit/herb combo, tag me in your pics/vids (@joyfetti) so we can see : ) I love seeing what you create!
Happy Valentine's Day to YOU!
Cheers!
<3,
Bita