The life hack every dog lover needs to know about...
06.28.2016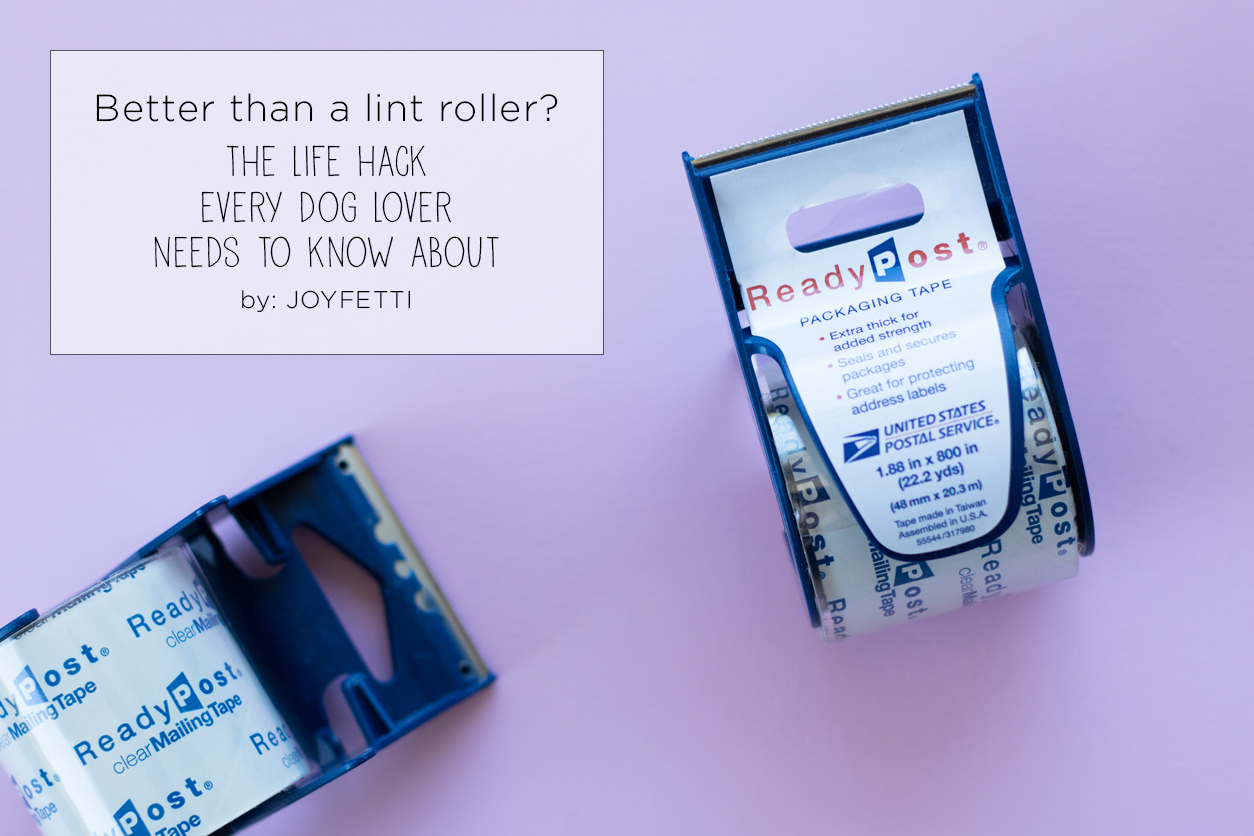 You guys, the other day I was brushing Minty and I had hair ALL over my legs by the time I was done.
I like to wear black, and she has a lot of white hair—so it was as if I dumped a ton of dog hair all over my black pants… It was definitely noticeable.
I had to take photos for work and didn't have any lint rollers ( I need to restock ) so I thought: TAPE.
Luckily, I had packaging tape in my desk drawer.
So I grabbed it, tore a piece off ( multiple times ) and patted the sticky side onto my pants. It took the hair right off—it was amazing.
I shared it with you guys on Snapchat when I discovered it but I wanted to share it with you here because it was super helpful.
So! If you're playing with a dog, or grooming your dog, and you get their hair all over you and don't have a lint roller… Just grab some tape. It works so well!
If you have a life hack I need to know about, please let me know below, or comment on Instagram / Twitter / Facebook—I'd love to learn about it!
<3,
Bita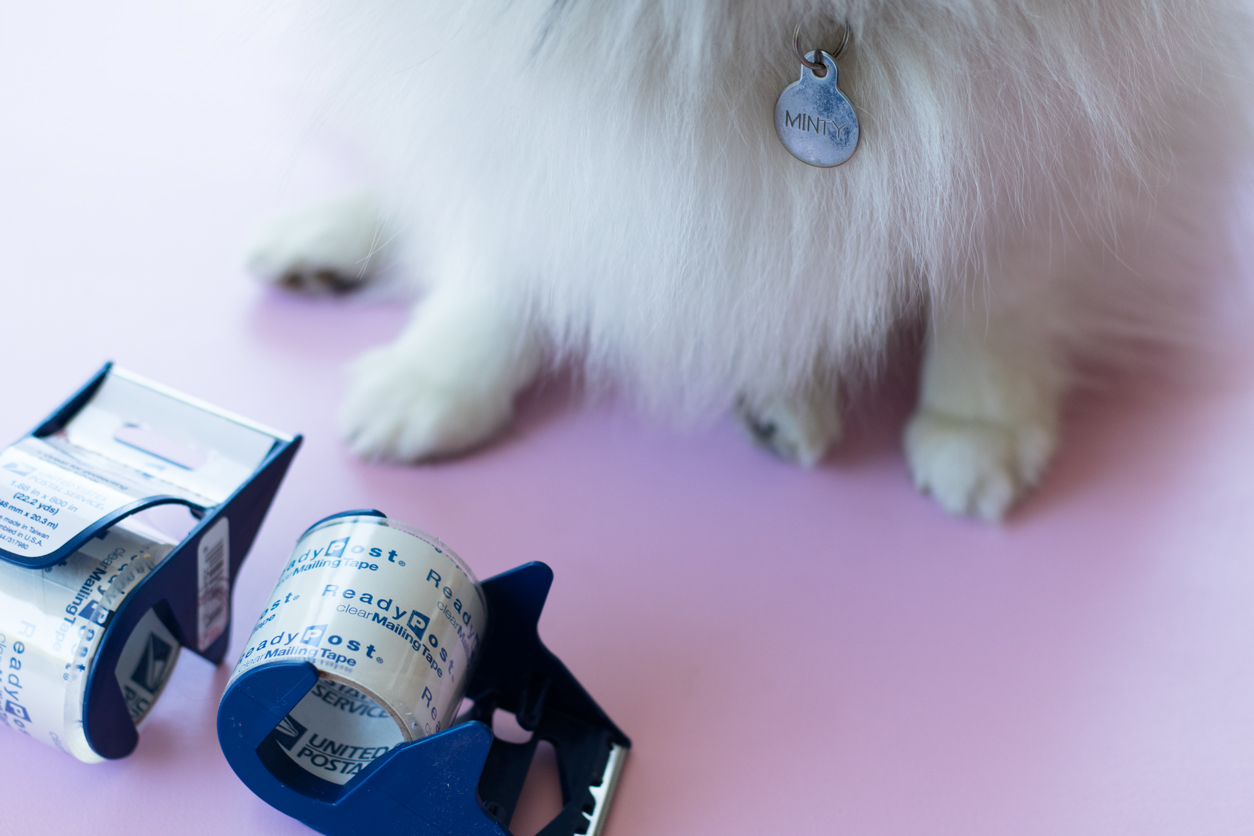 ( My babe cakes, Minty. )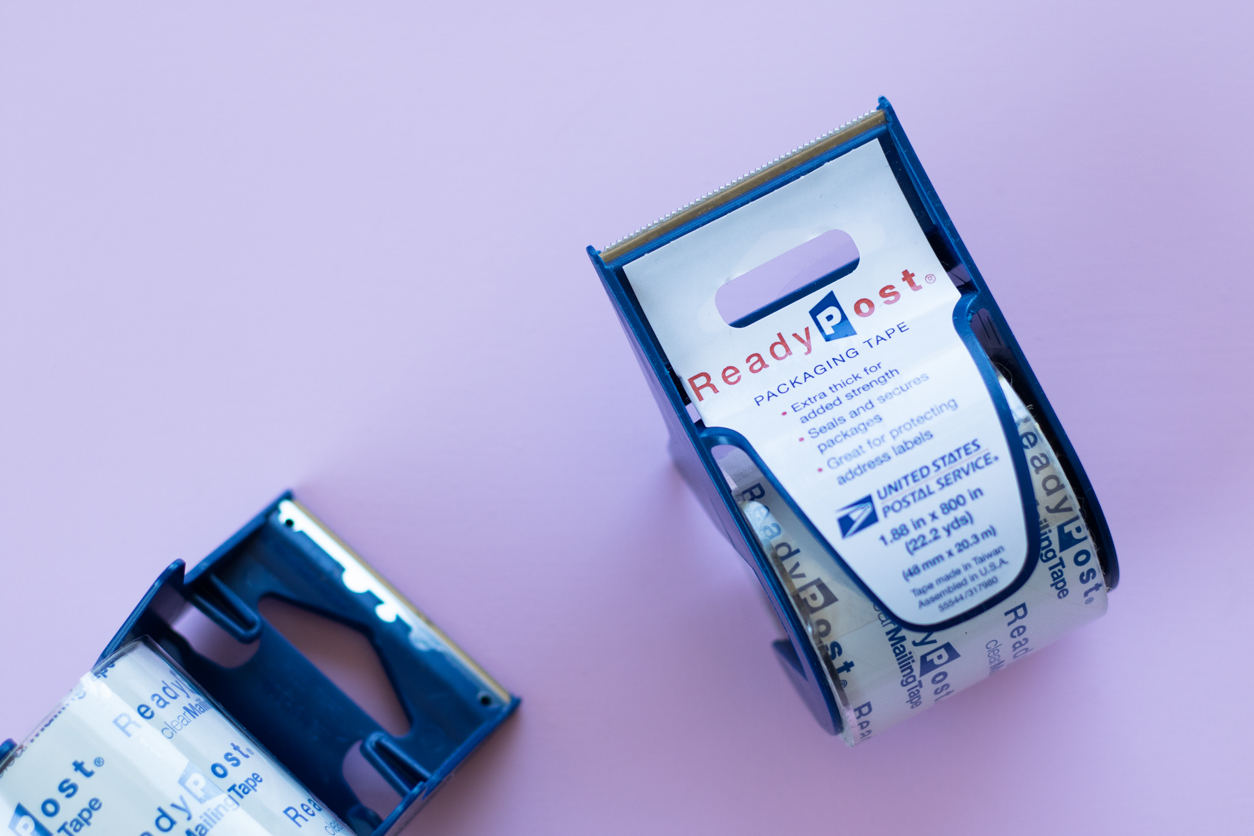 ( Good ol' tape… LOL. )
Cute products I use for Minty:
( Yes, I picked mint colored products on purpose… HA! )