Superfood Spotlight: nutritional yeast
11.08.2017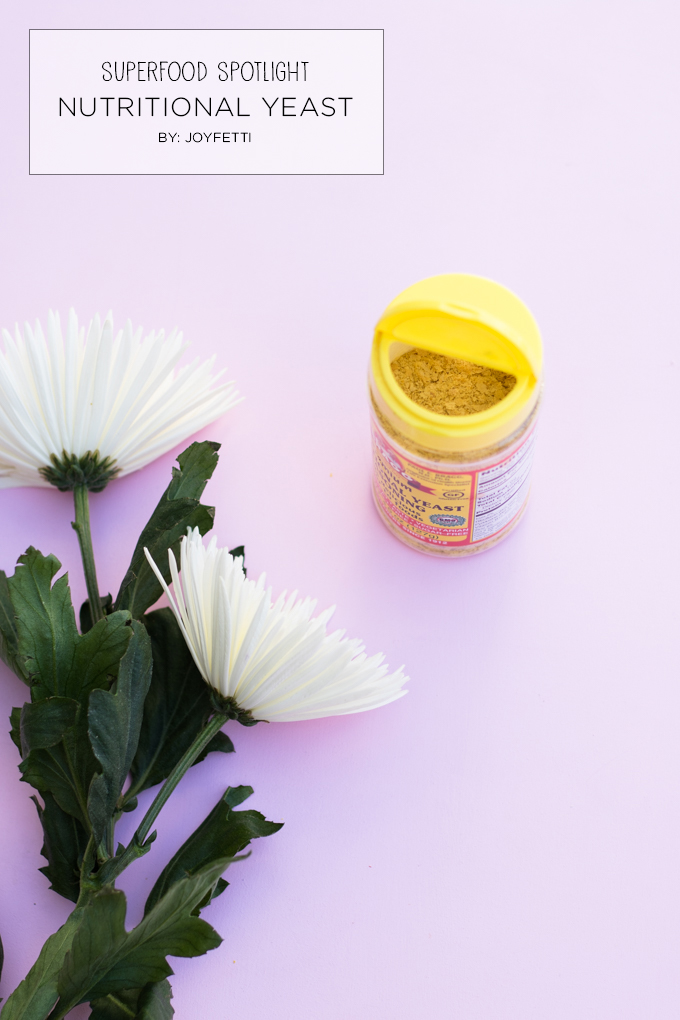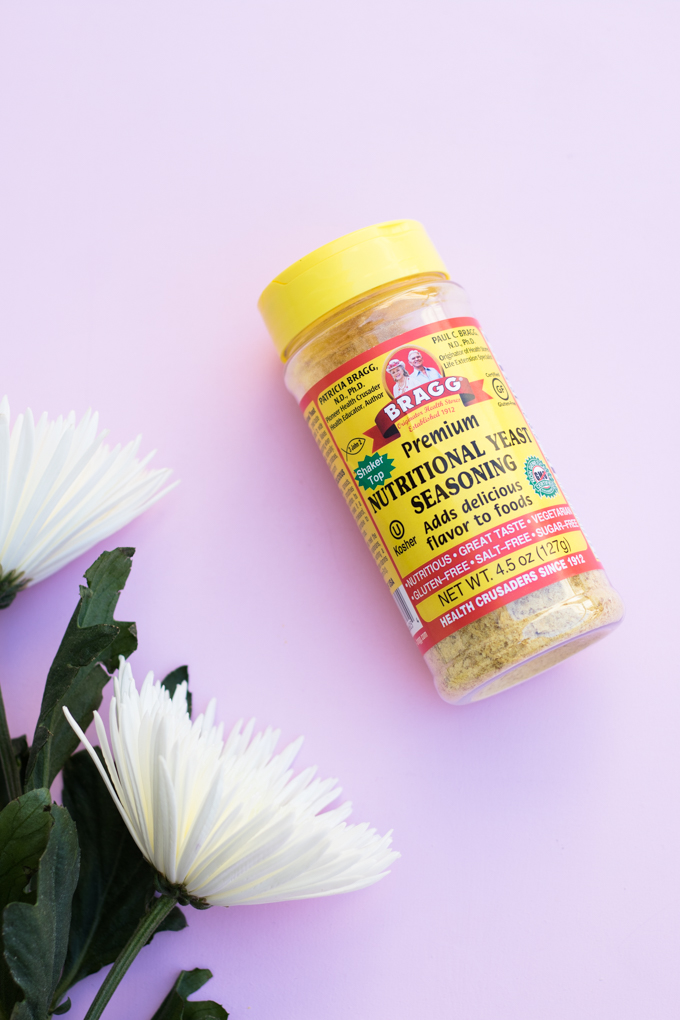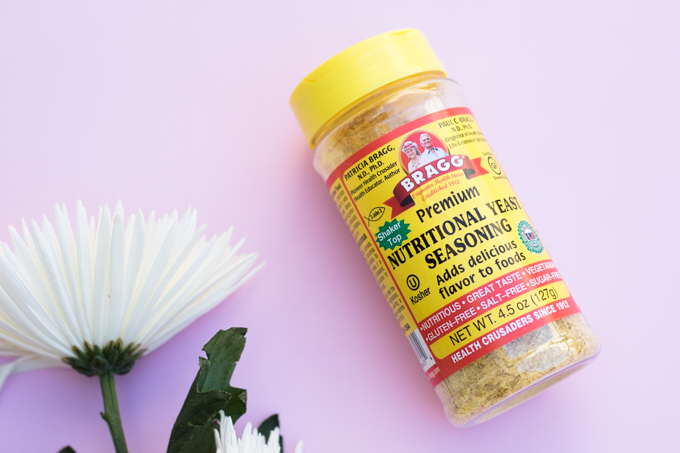 I kept hearing about nutritional yeast but it took me a minute to finally try it.
About 6 months ago, I finally picked it up from Whole Foods and it was so good, I got a little carried away. I sprinkled it on everything, more or less—but not really a sprinkle, more like a BIG ASS POUR.
I poured it into pasta sauce.
I poured it all over potatoes before I baked them—same with zucchini and squash.
I poured it over mushrooms when I sautéed them.
I even poured it over quinoa whenever I wanted a quick, carb-y snack.
I let Arrash in on this little secret a few weeks ago… That he's been eating tons of nutritional yeast. LOL. And he was pretty shocked to hear about 1/2 the meals he's been eating the past few months have been filled with nutritional yeast. #YoureWelcome ; ) (Moana reference—I love that movie!)
Okay, let's talk about taste first—because really, even if something is healthy & has tons of benefits, it's hard to get into it if you don't really enjoy it, right? So, taste…
It really does taste like cheese. Specifically, parmesan.
Can you make a quesadilla with it? No, not really. At least not with nutritional yeast alone. I tried. HA! But it has a parmesan-like taste that's SO good.
& THE BENEFITS… Let's get into them.
First off, it's a complete protein—it provides all nine amino acids our bodies can't produce on its own, while also being vegan. WIN!
Just 1 tablespoon of nutritional yeast (specifically Bragg's) provides:
7% of your daily recommended fiber (2g)
5g protein—complete protein
a ton of B-complex vitamins, such as vitamin B12 (it provides 470% of your daily recommended value of it) < these are added to it
I also sprinkled it over my popcorn, which was delicious, but also messy when I spilled the popcorn. Whoops.
If you're never had nutritional yeast, give it a try & let me know what you think?
And if you're already a big fan, what's your favorite way to use it? Tell, tell. I'm always looking for new ways to use it : )
<3,
Bita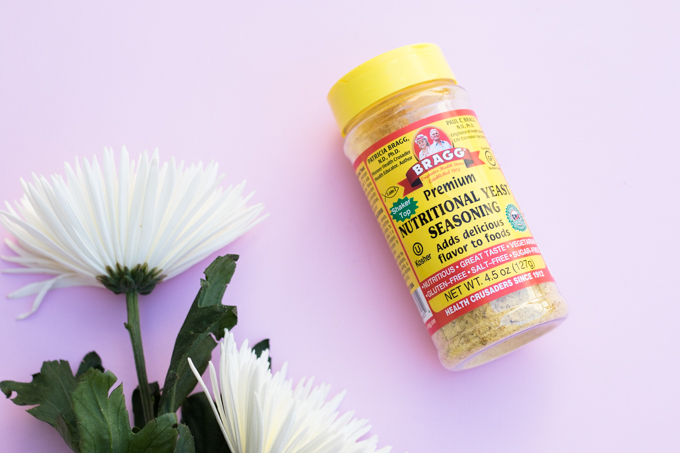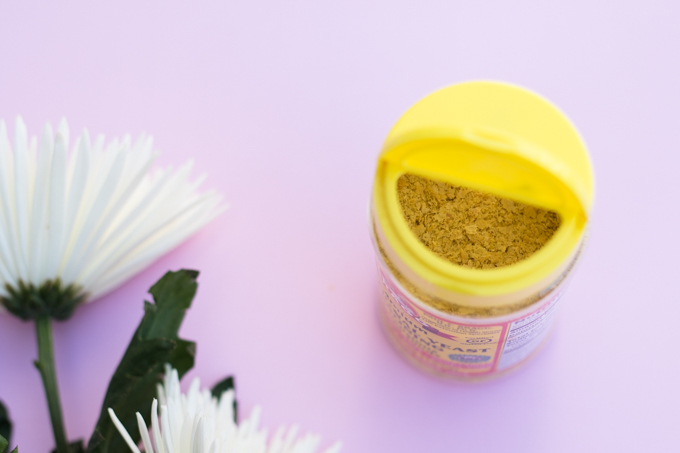 PTFE- and PFOA-free pots & pans + my favorite bowls: