SUNDAY SPLASH: more face masks & being mindful of energy (+ a new phone wallpaper)
05.03.2020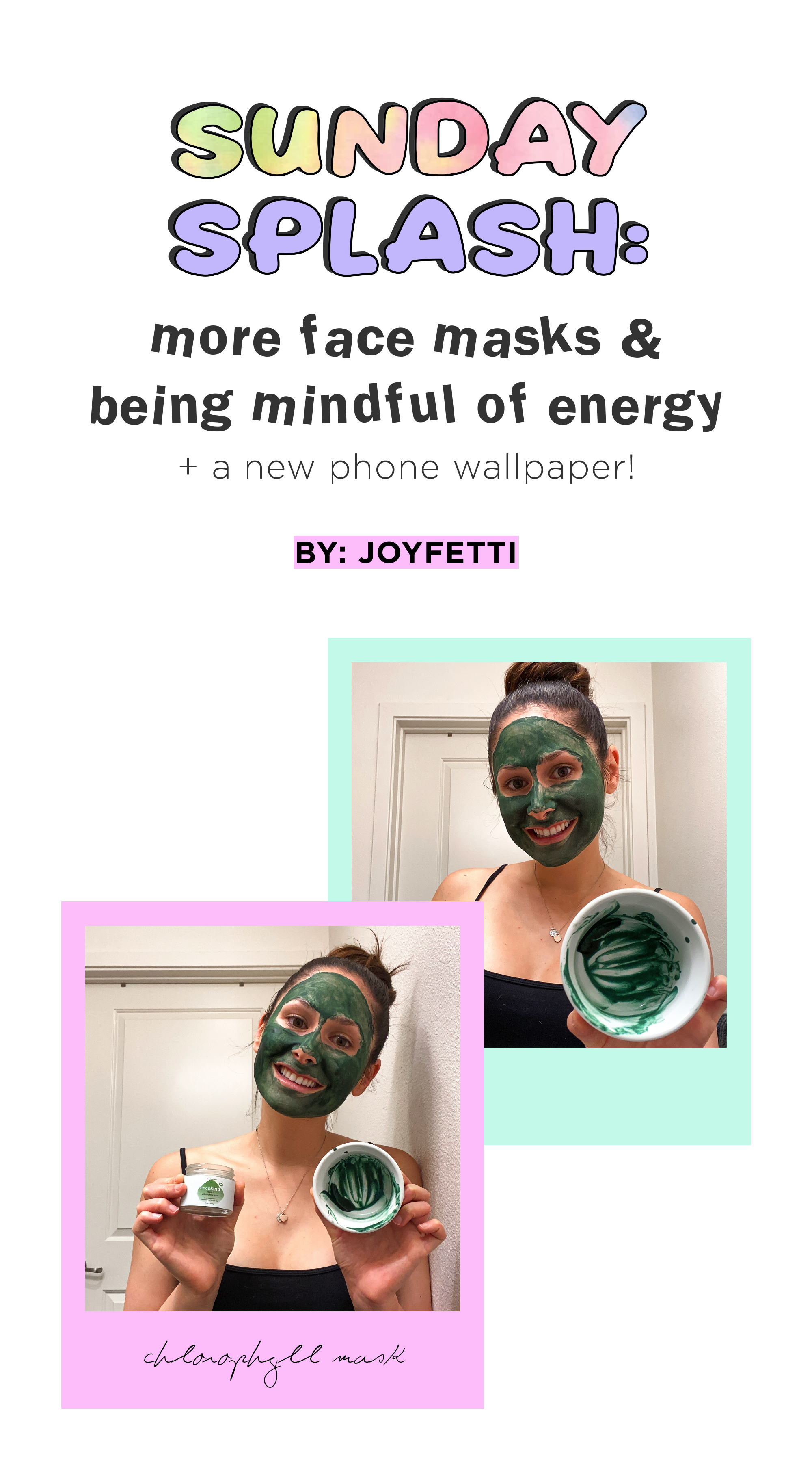 Can you believe it's already May?
Here in the Bay Area, the weather has been pretty warm—some days it feels like it's summer! How about where you are?
Wherever you are, I hope staying safe & healthy.
I thought it'd be fun to bring "Sunday Splash" back to the blog as a fun way to share little tidbits of the week.
This week I started doing the Cocokind chlorophyll mask more regularly at night, as part of my process for getting ready for bed. & AHH I LOVE IT!! My batch is expiring this month so I figured it's a good time for me to do the mask more regularly—err nightly lol. I gotta make the most of it! ; ) I checked in with the Cocokind team & they said it's safe to use daily. YAY!
P.S. since we've talked about this mask a TON I shared an IGTV showing exactly how I use it.
Let me know what else you want to see on IGTV & I'll record more : )
I've also been sharing on TikTok, which is super fun! If you're on TikTok, come say hi—my username is @joyfetti there too : ) You'll find wellness tips & tricks, quick recipes, workouts, cute funny clips of the pups, & more—come hang out : ) I feel like with shelter-in-place it's become even more popular!
Speaking of shelter-in-place, something I've been more conscious of lately is where I focus my energy. You know the saying, "where focus goes, energy flows"—I feel like that is sooo spot on & a really good reminder, at least for me, & especially right now.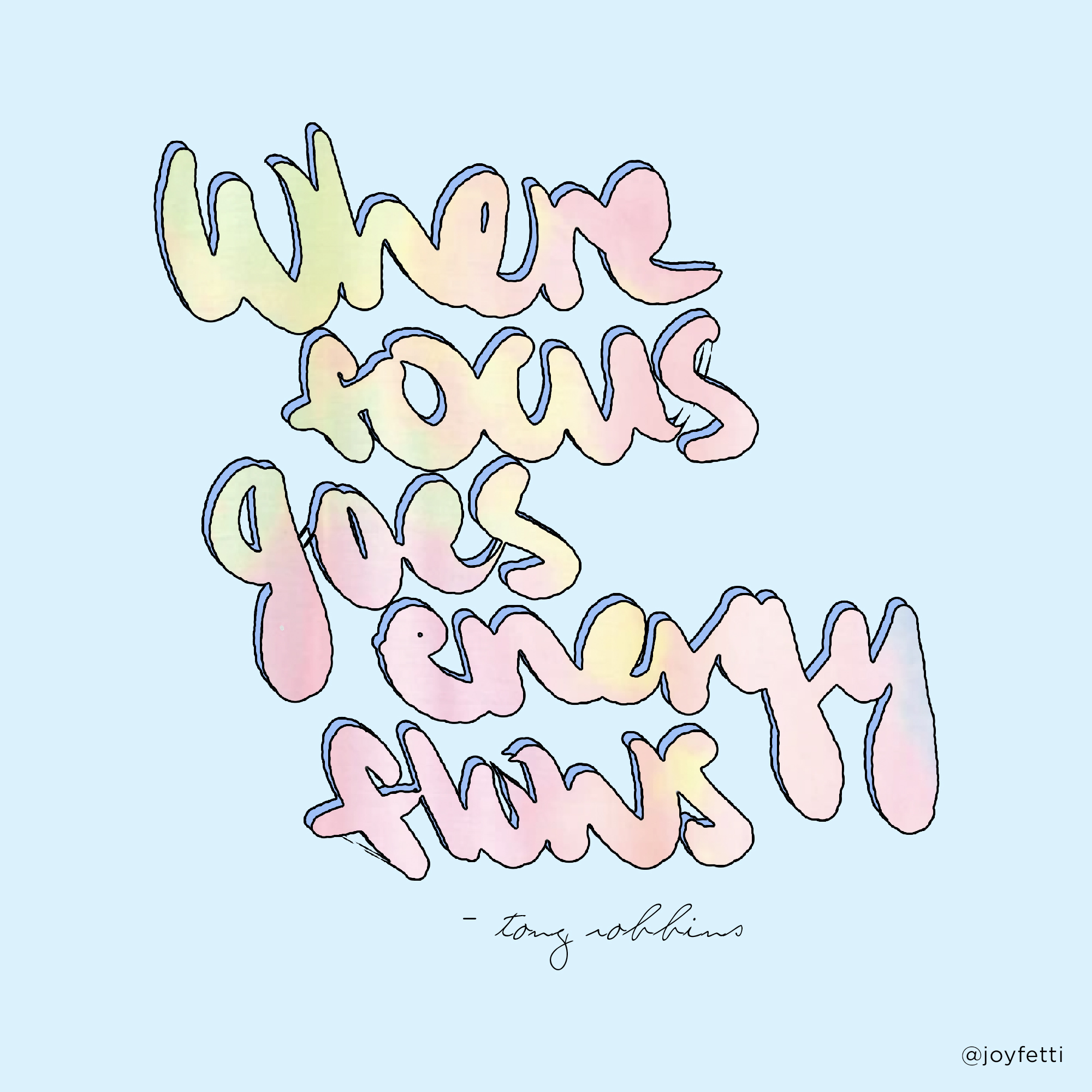 Energy is a huge asset. We have a certain amount of energy each day so I'm mindful of what I focus on & where I put my energy.
I made this graphic to share with you, & I thought it'd be cool to turn it into a phone wallpaper for us too! The wallpaper is below if you want to add it to your phone—I added it to mine. We can match : )
I hope you have a wonderful week!
Chat soon!
<3,
Bita
Hold it down & save the image to your phone.
You can use it as your phone's wallpaper—for your lock screen &/or home screen (I use it for my lock screen).
I hope you enjoy it!