My 1st Trip to Denver!
07.13.2015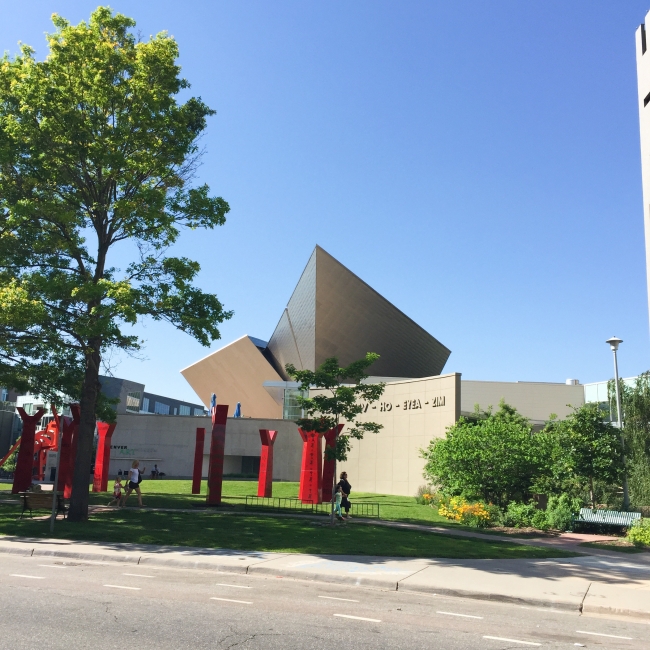 If I had to describe Denver in one word it would be this: GREEN.
There is so much greenery EVERYWHERE—it's beautiful! Everywhere you look you see bright, green grass and beautiful ( green ) trees. SO GORGEOUS.
PLUS, the architecture in Denver is AMAZING.
Since it was my first time in Denver, I threw on my Nikes first thing in the morning, and ran through the downtown area.
To me, that's the best way to experience a new city—to run through it. Do you agree?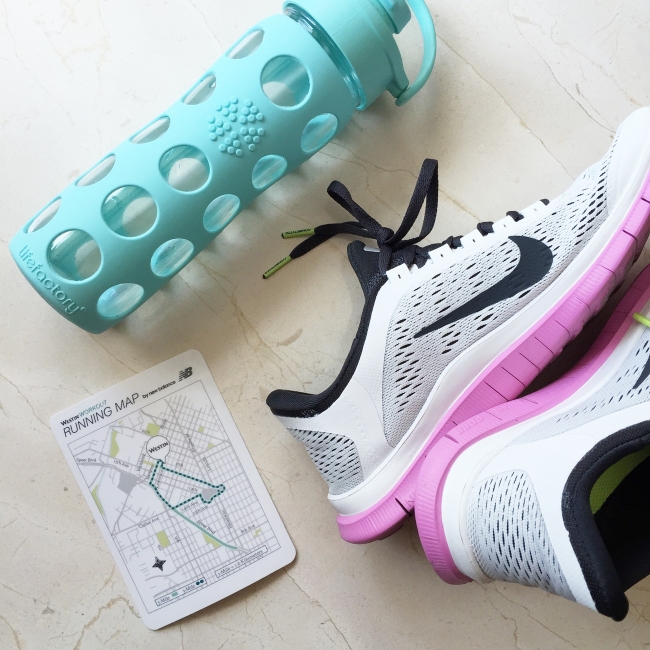 So here are a few photos from my run…
I hope you enjoy them! : )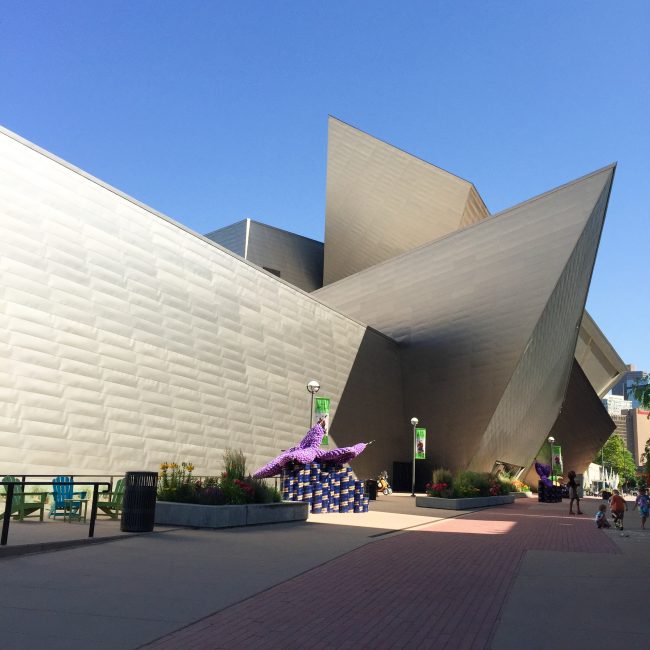 ( My absolute favorite building in Denver: Denver Art Museum. It's stunning!! Gorgeous from every. single. angle. I'm obsessed. )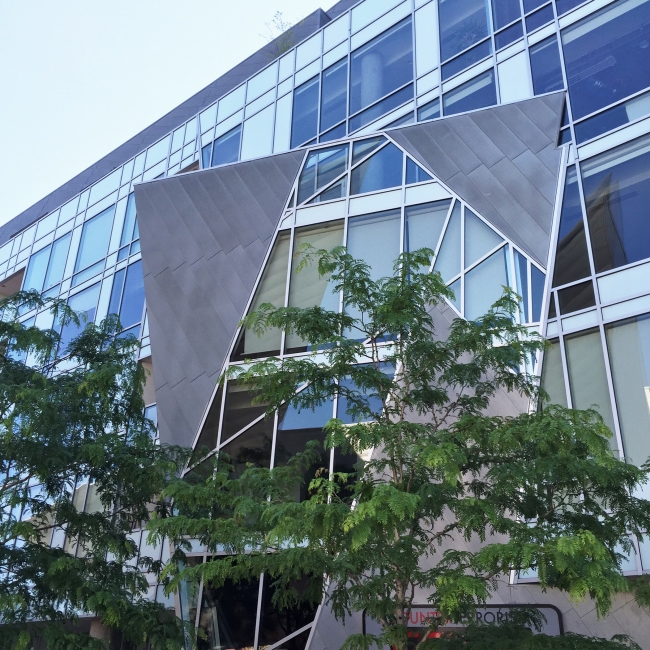 ( Another cool shot of the architecture. )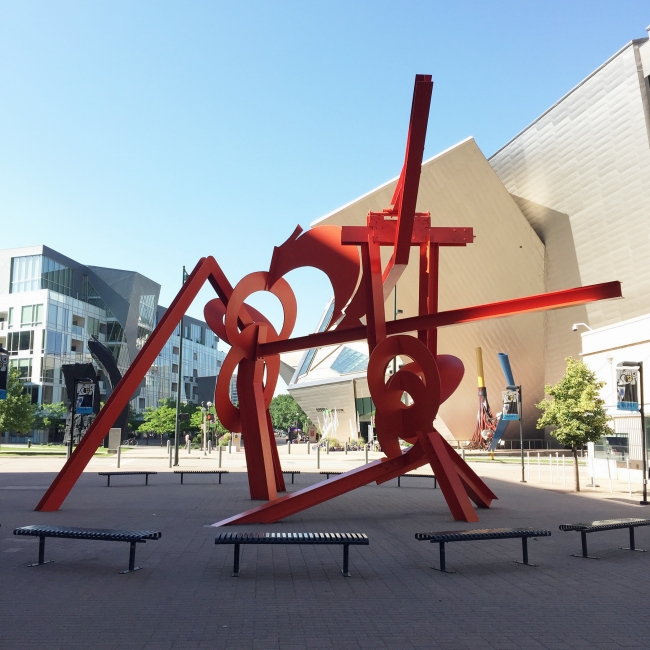 ( And an awesome sculpture… Can you picture me ooing and ahing my entire run yet? HA! )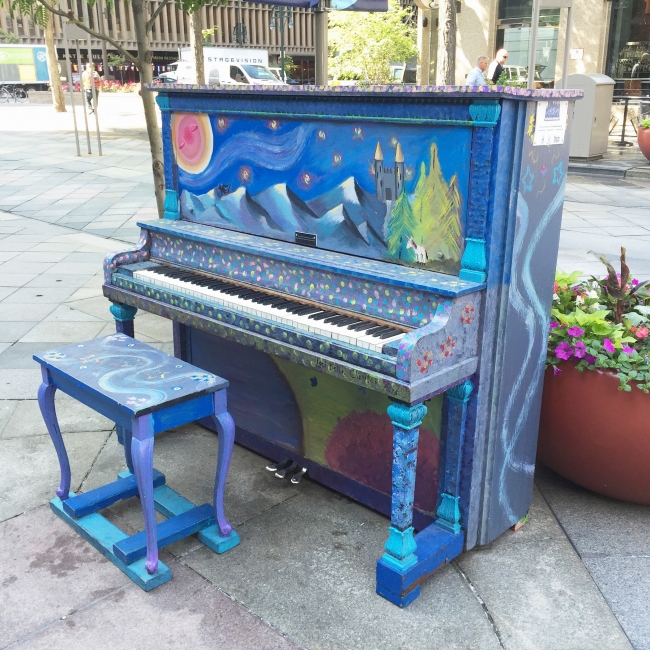 There were these adorable, ( super colorful ) little pianos all over 16th Street—"Your Keys to the City" series. This one was my favorites.
Can you spot the teeny unicorn?
( It's in the bottom right corner : ) So cute. )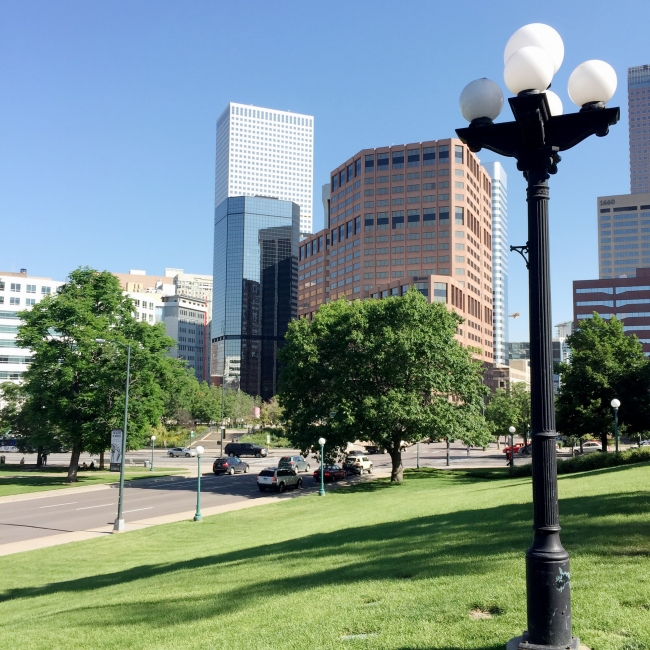 ( So green—I love it! )
So, that was all before work… After work, I walked around and did some more sightseeing…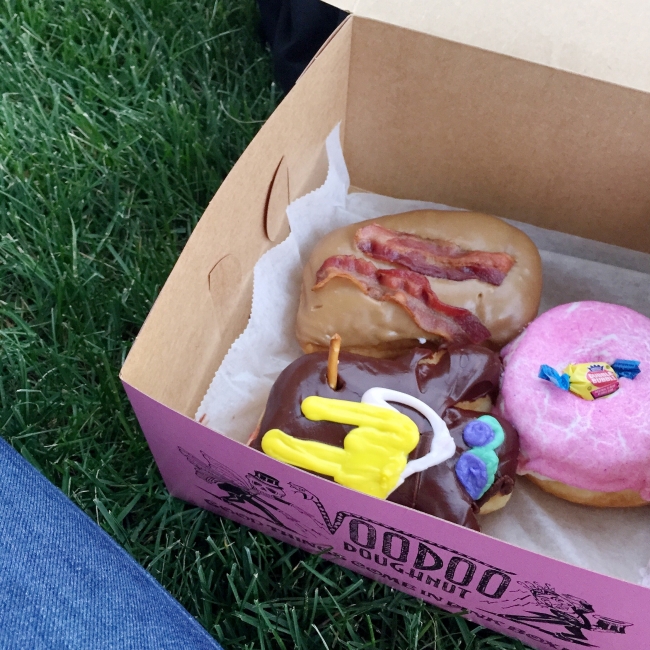 Naturally, I ended up at Voodoo Doughnut… HAHA.
They're practically Instagram royalty, so I had to check them out and see what all the fuss is about. #GoodResearch ; )
I got 3 doughnuts:
+ Bacon Maple Bar Doughnut ( b/c obviously I'm going to try it—it has bacon! )
+ Voodoo Doll Doughnut ( b/c my experience wouldn't be complete without it. )
+ & Voodoo Bubble Doughnut ( b/c it's pretty & pink… HA. )
My thoughts?
I LOVED the Bubble Doughnut. It was DELICIOUS! And the Doll doughnut was amazing too—really good chocolate. Picture this for a moment… You know when you decide "this will be my last bite?" But then you have that last bite, and think, "wait I need another bite of that other one" ( in this case, the other doughnut )?
Well, that happened a few times between the Bubble & Doll doughnuts… I kept going back & forth between the two.
The Bacon doughnut was cool because it had bacon on it—but taste-wise, the other two were WAY better, in my opinion.
These little guys below would've happily taken a bite out of any of these 3 though. They were SO adorable!
So shortly after I did my research ( ha )…
It started POURING ( & not a California sprinkle—real rain. )
It was weird because it was still pretty hot & it only lasted about 15 minutes—but I still got soaked.
Anyways, I walked through it because I really wanted to see the Colorado Convention Center Blue Bear.
& I did! : ) Check it out…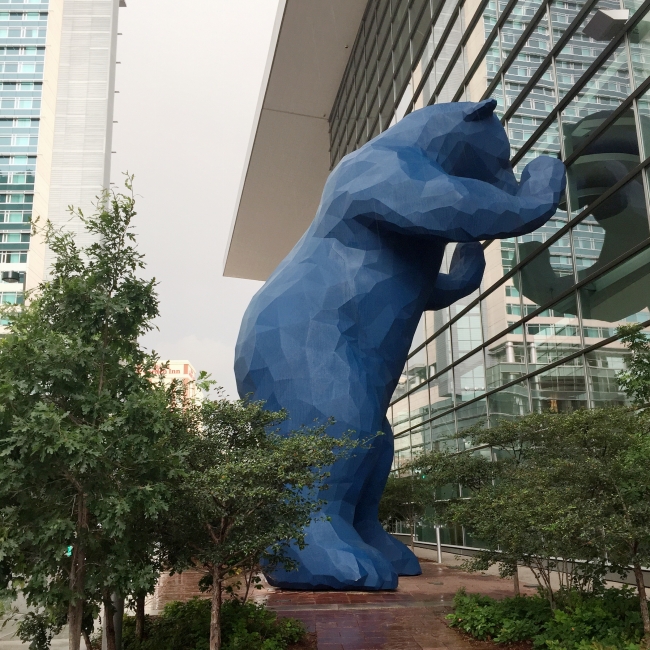 Isn't he cute!? & so blue!
Overall, I LOVED Denver. If you haven't visited, or even if you have, I definitely recommend booking a flight and spending some time there.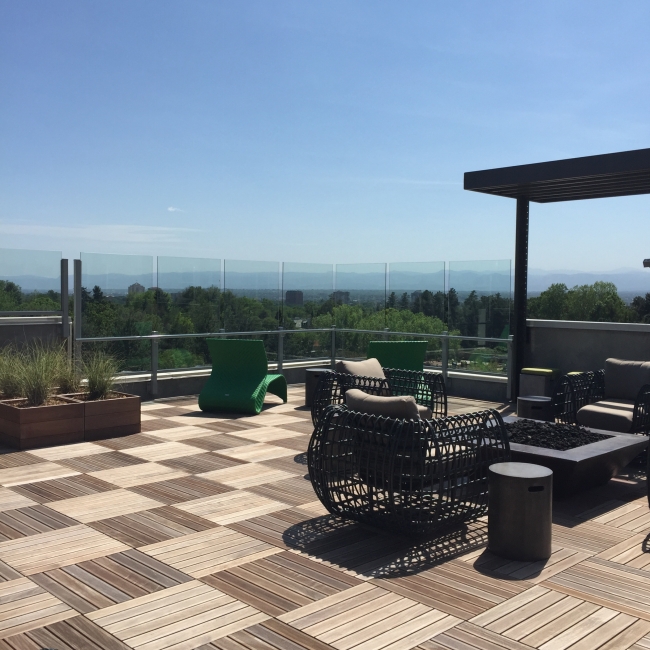 <3,
Bita
Shop the post: