Minty Mondays: Happy 4th!!
07.04.2015

HAPPY HAPPY HAPPY 4th of JULY!!
Today, I pooled (aka lounged poolside… Ha!), played with my family/friends & made a new puppy friend, napped—naturally, strolled around, & played with one of my favoriteeee squeaky toys…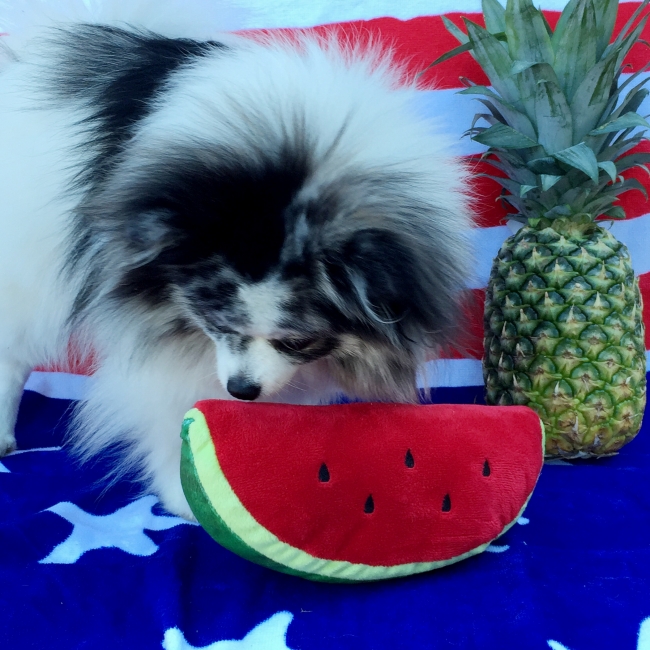 MY WATERMELON.

They wouldn't give me the real thing (which they were snacking on… Ahem, share??).
BUT, mine squeaks—so, who's jelly now!? ??

Thank you to everyone on Facebook & Instagram who helped me pick out my 4th of July outfit! I love you!
Stay cool, friends! XO
<3,
Minty