How to make vegan yogurt bark
12.16.2021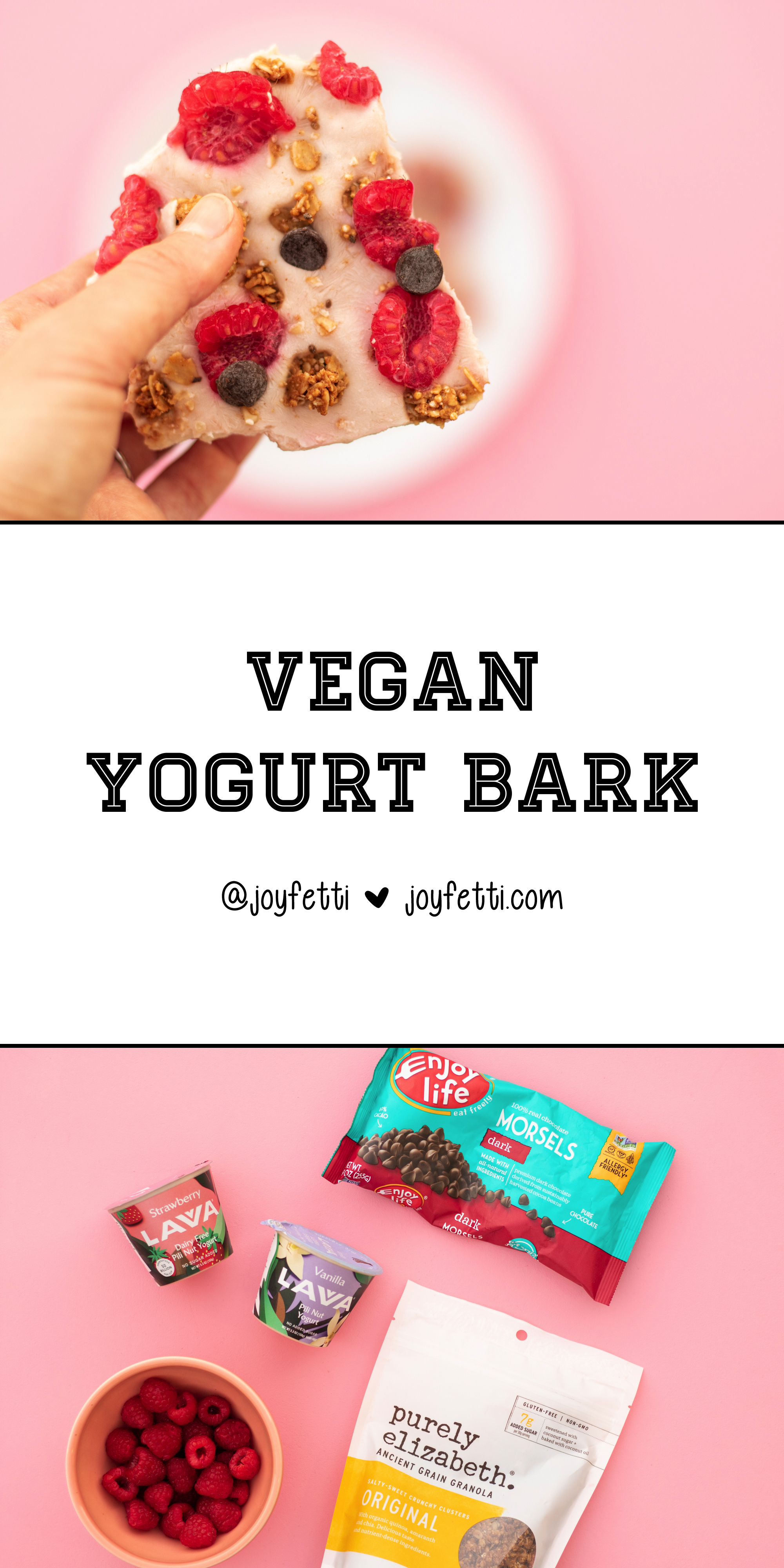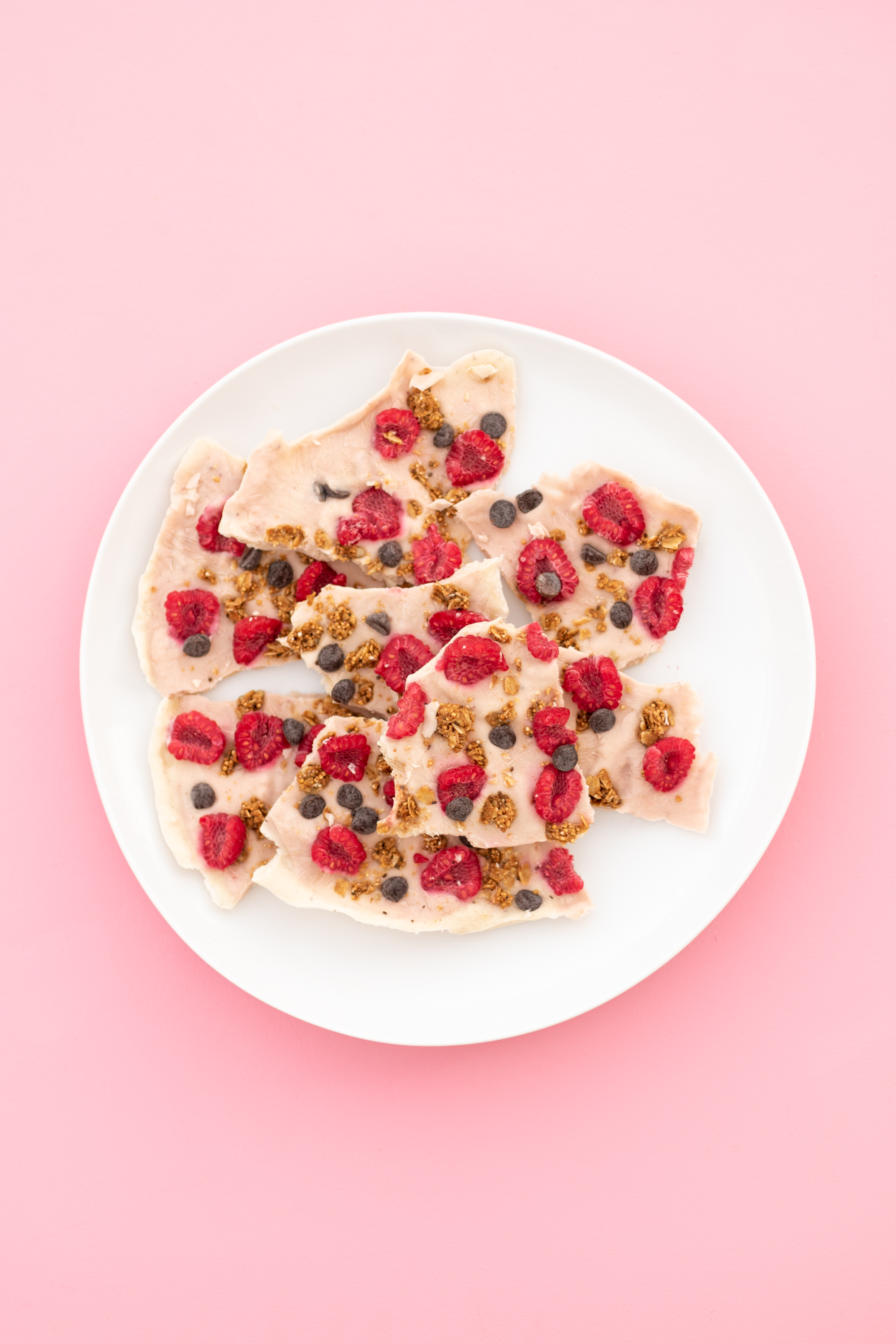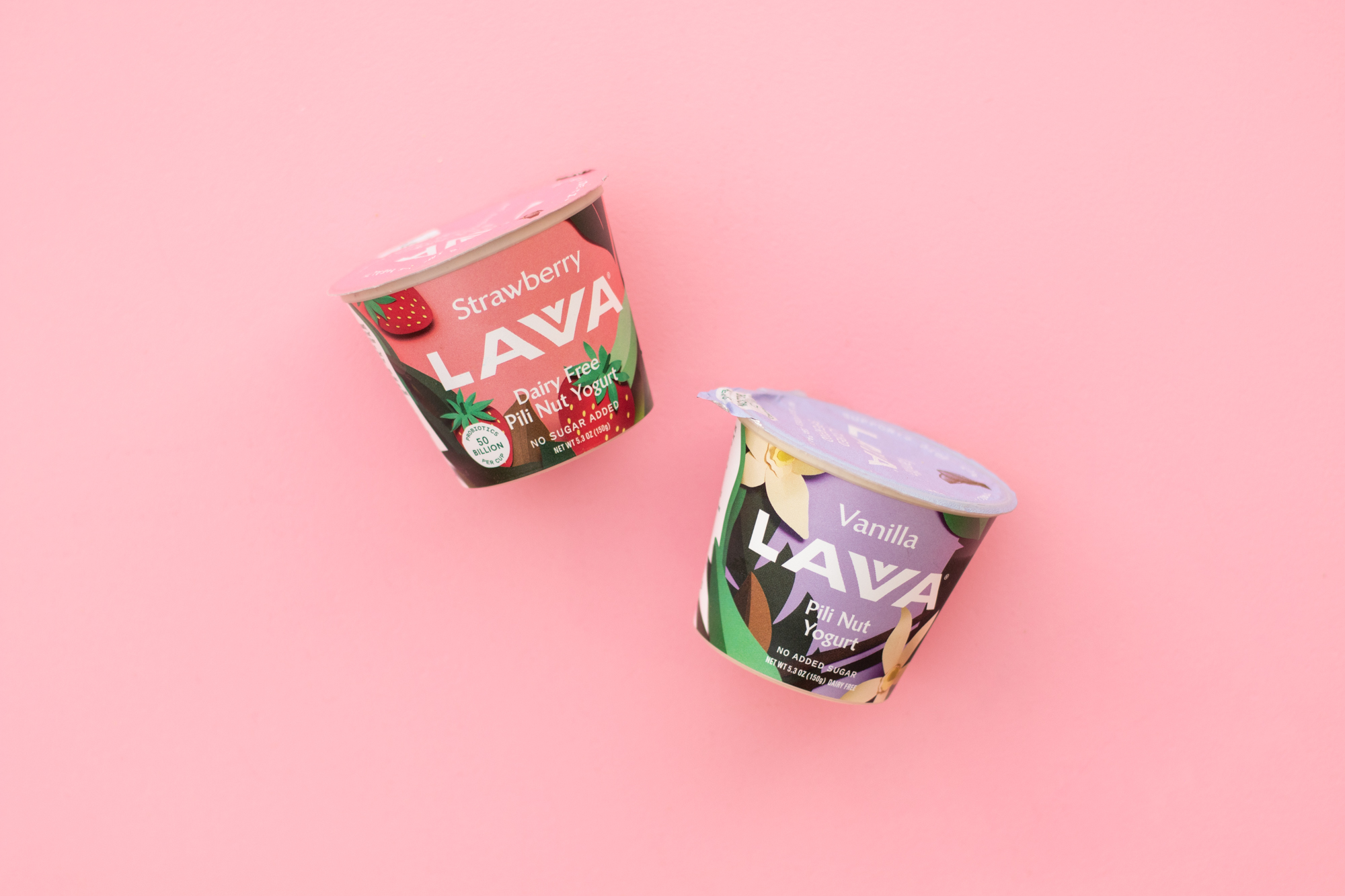 Have you had yogurt bark before? It's delicious & super simple to make—all you do is put some parchment paper over a plate or a small sheet pan & spread out some vegan yogurt on it (I'll share some recs below!) & then you can add whatever toppings you like!
I like to add granola (we use Purely Elizabeth original or blueberry hemp granola), fresh fruit, & chocolate chips (we use Enjoy Life dark chocolate morsels & semi-sweet mini chips). Sometimes I drizzle maple syrup on it too—you can make it your own & mix it up & keep it interesting!
After you make it, pop it into the freezer for at least 4 hours or overnight.
Once it's ready & hardened you can take it out & enjoy!
Here's some vegan yogurt bark I made a while back & have made multiple times since!
I used:
Lavva strawberry vegan pili nut yogurt
Lavva vanilla vegan pili nut yogurt
Purely Elizabeth original granola
Enjoy Life dark chocolate morsels
Fresh raspberries
Another vegan yogurt I really like is Harmless Harvest vegan coconut yogurt. My go-to for Harmless Harvest is also vanilla & strawberry.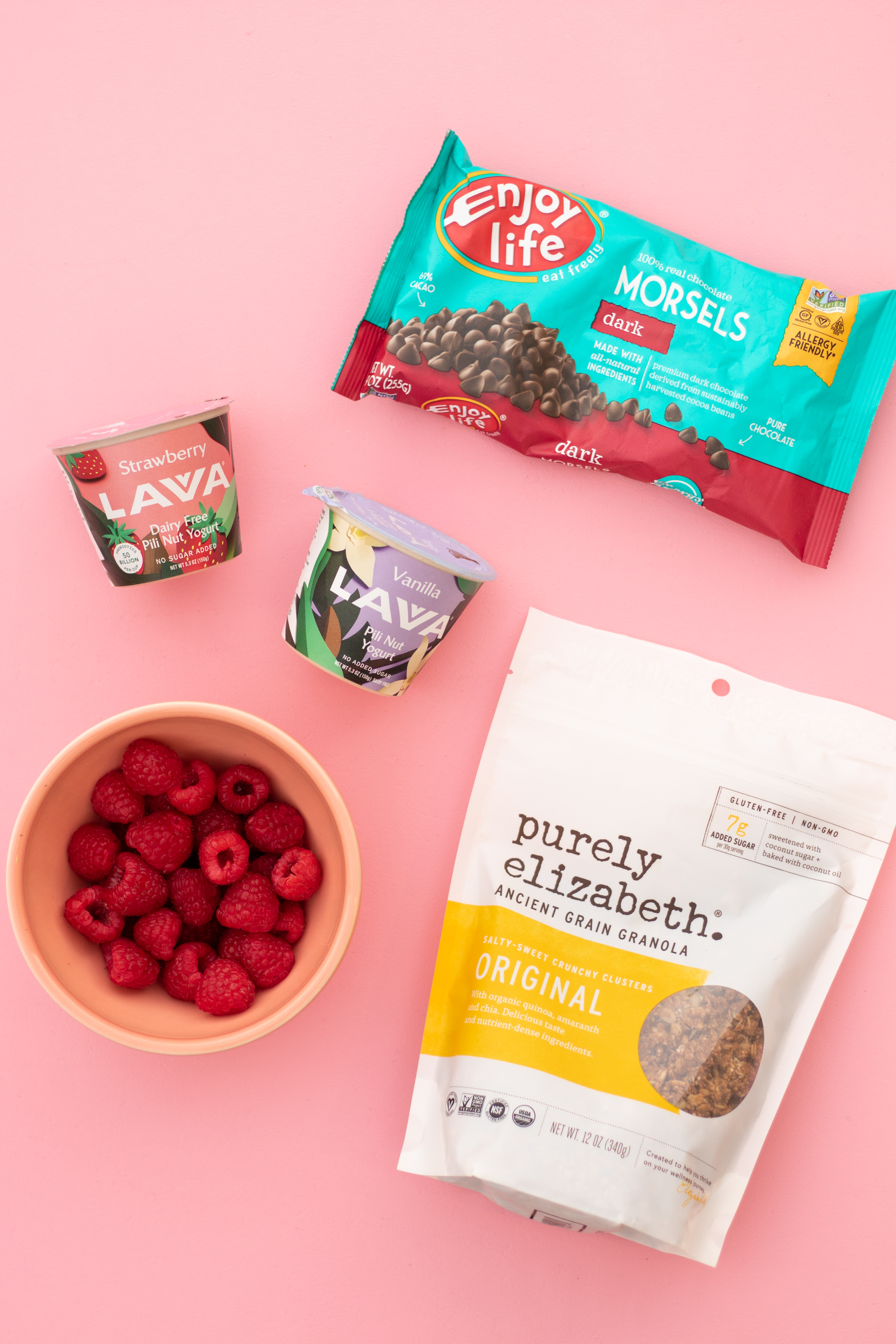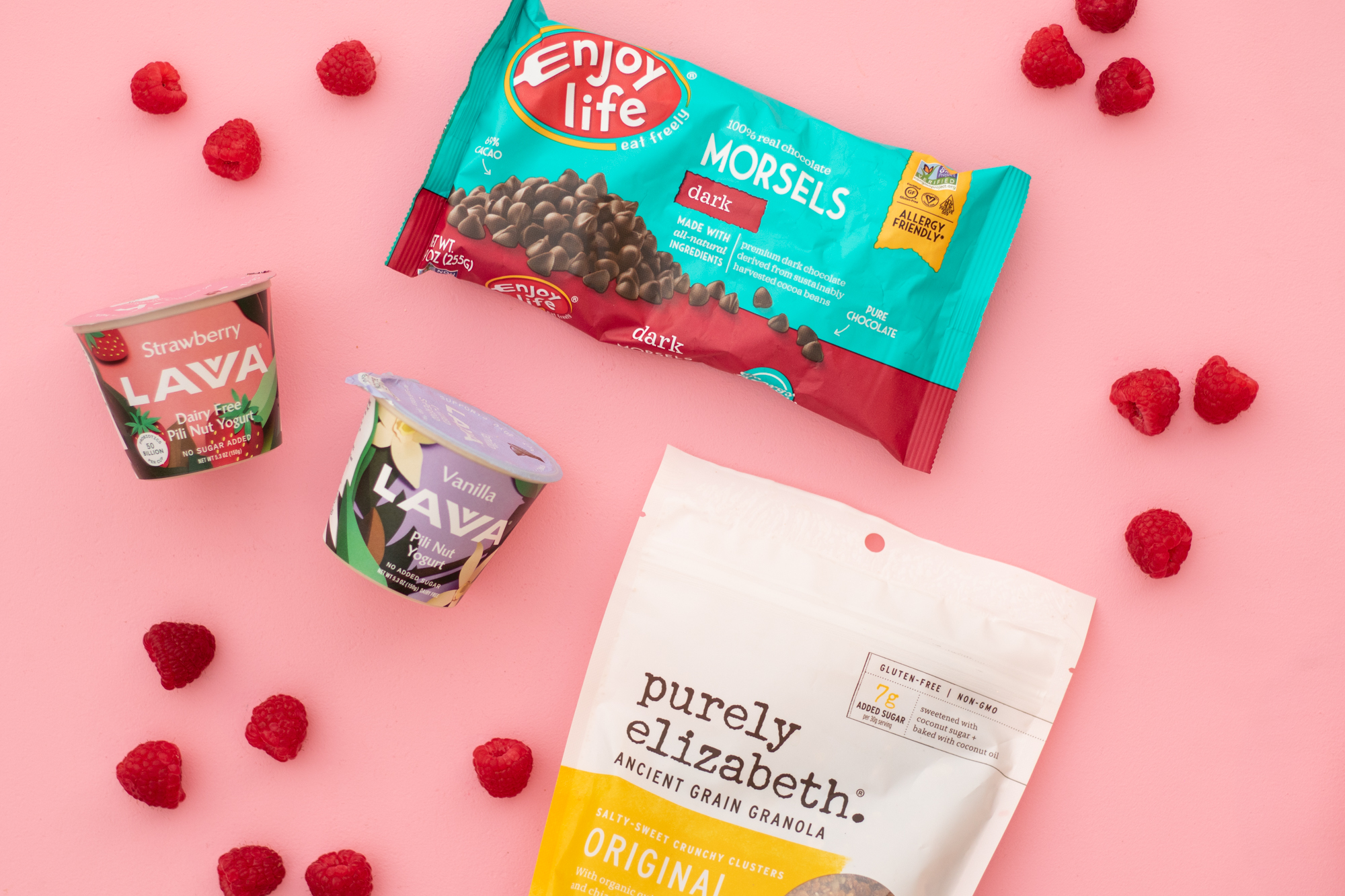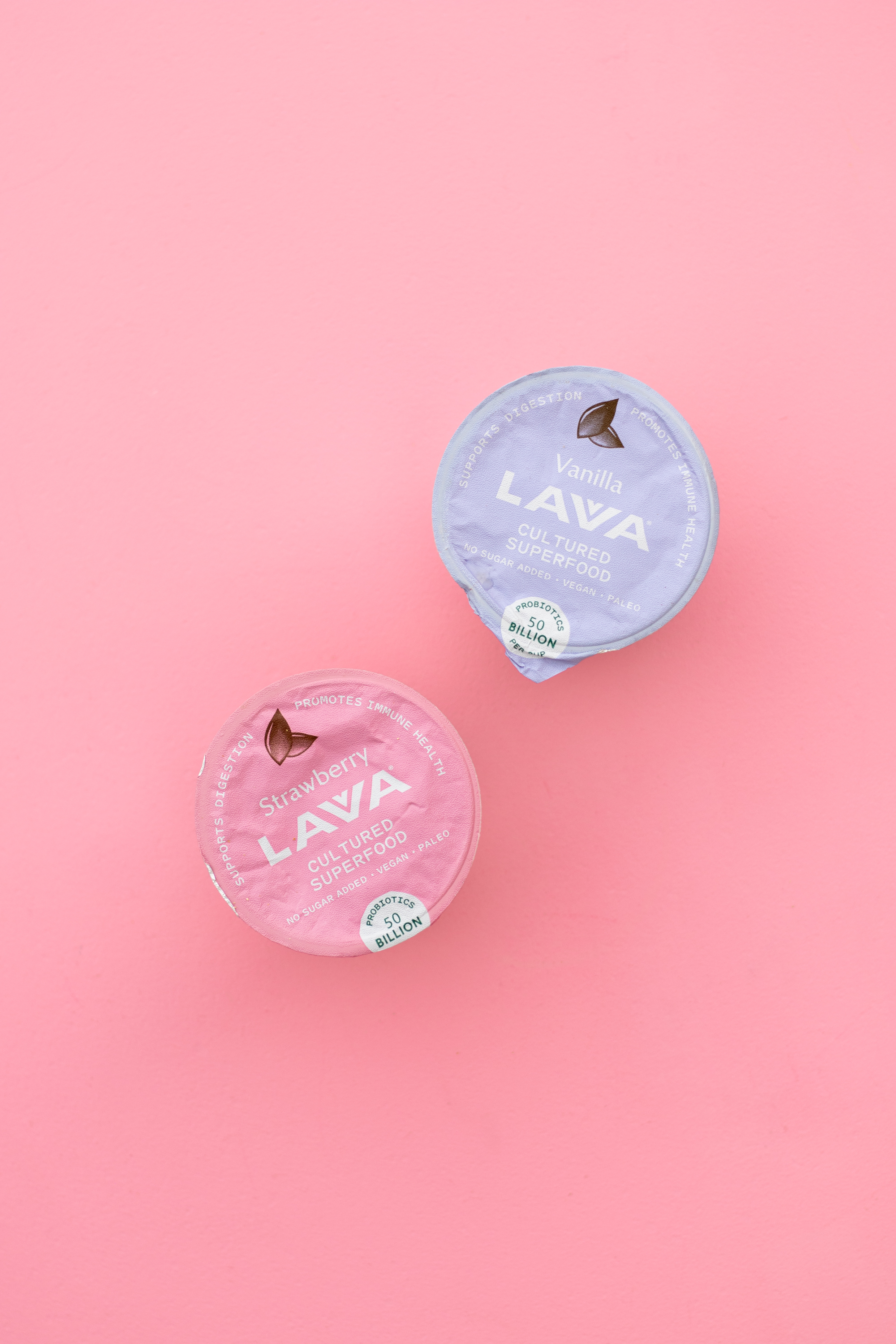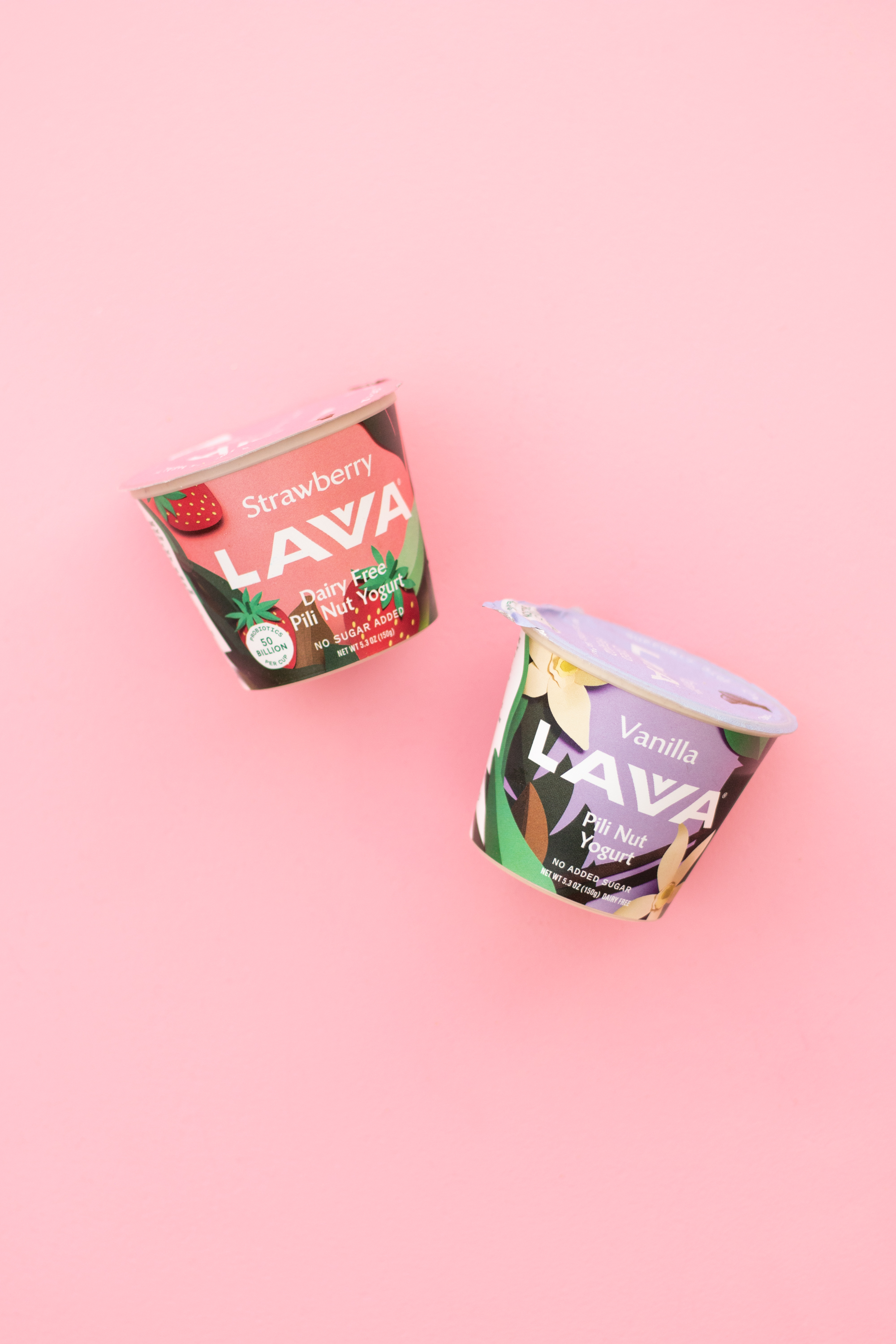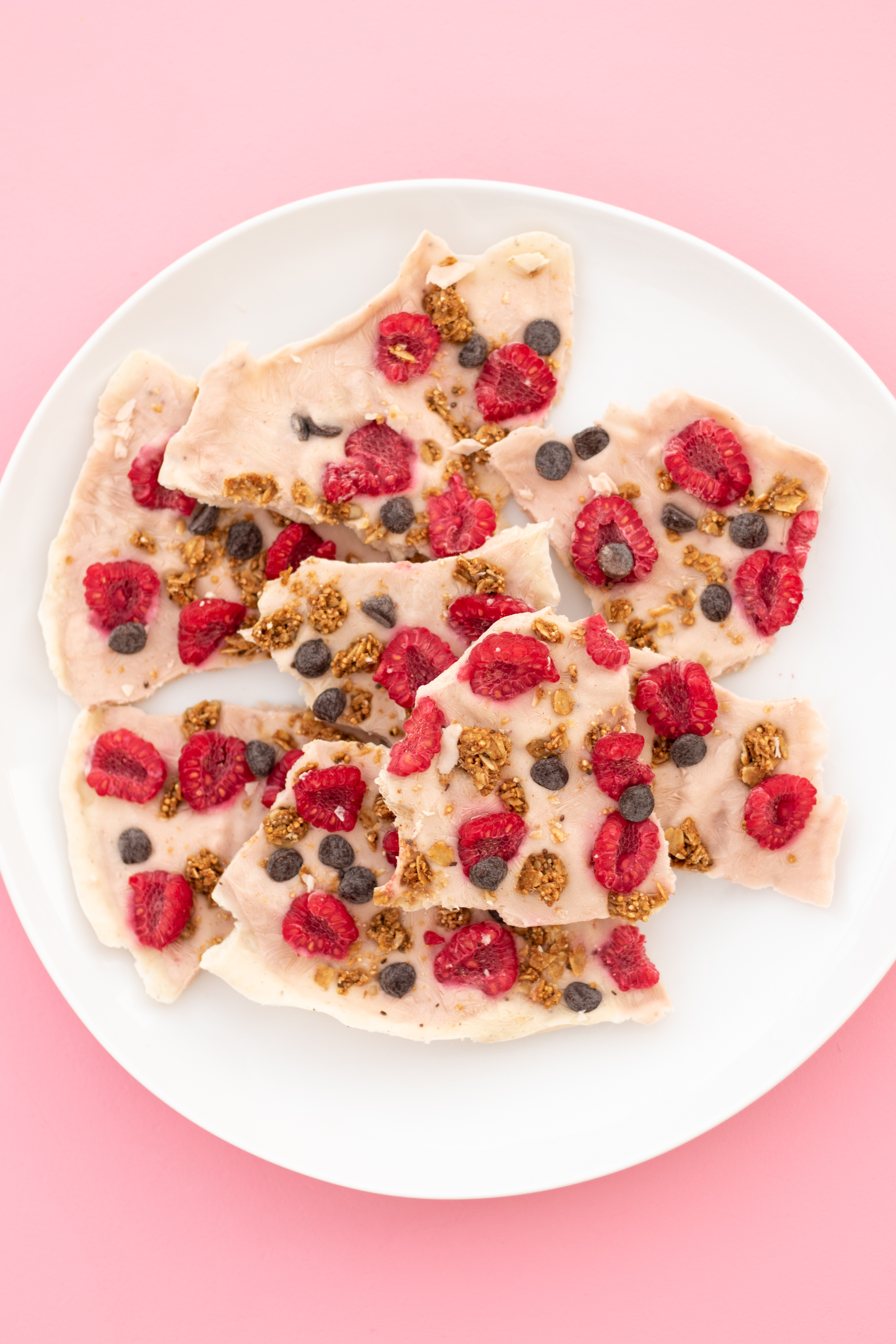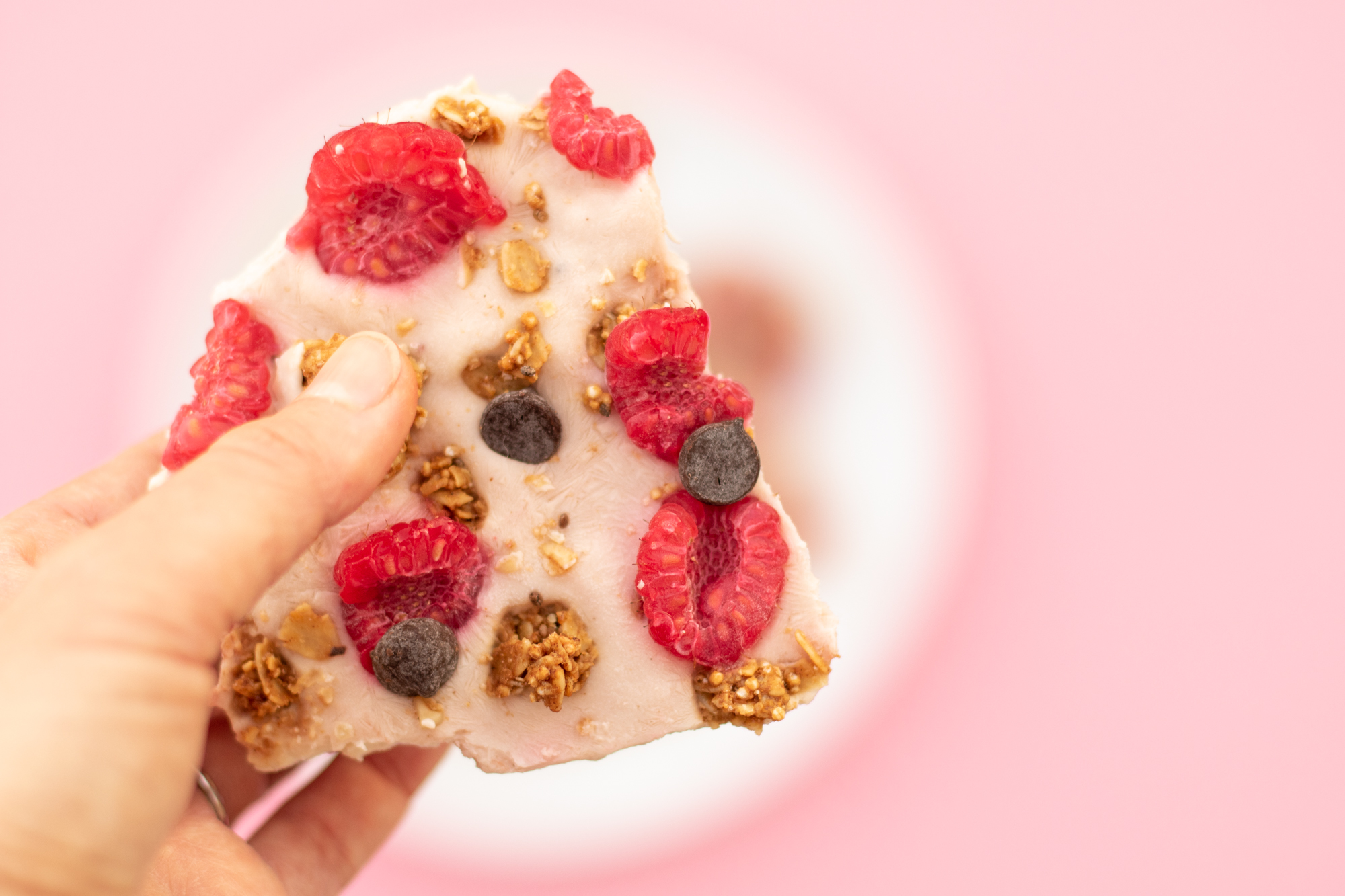 If you make vegan yogurt bark at home, take some pics & tag me @joyfetti so I can take a look. I love seeing what you make!
Chat soon!
<3,
Bita