How to go from hike to dinner (without taking a shower)
04.05.2017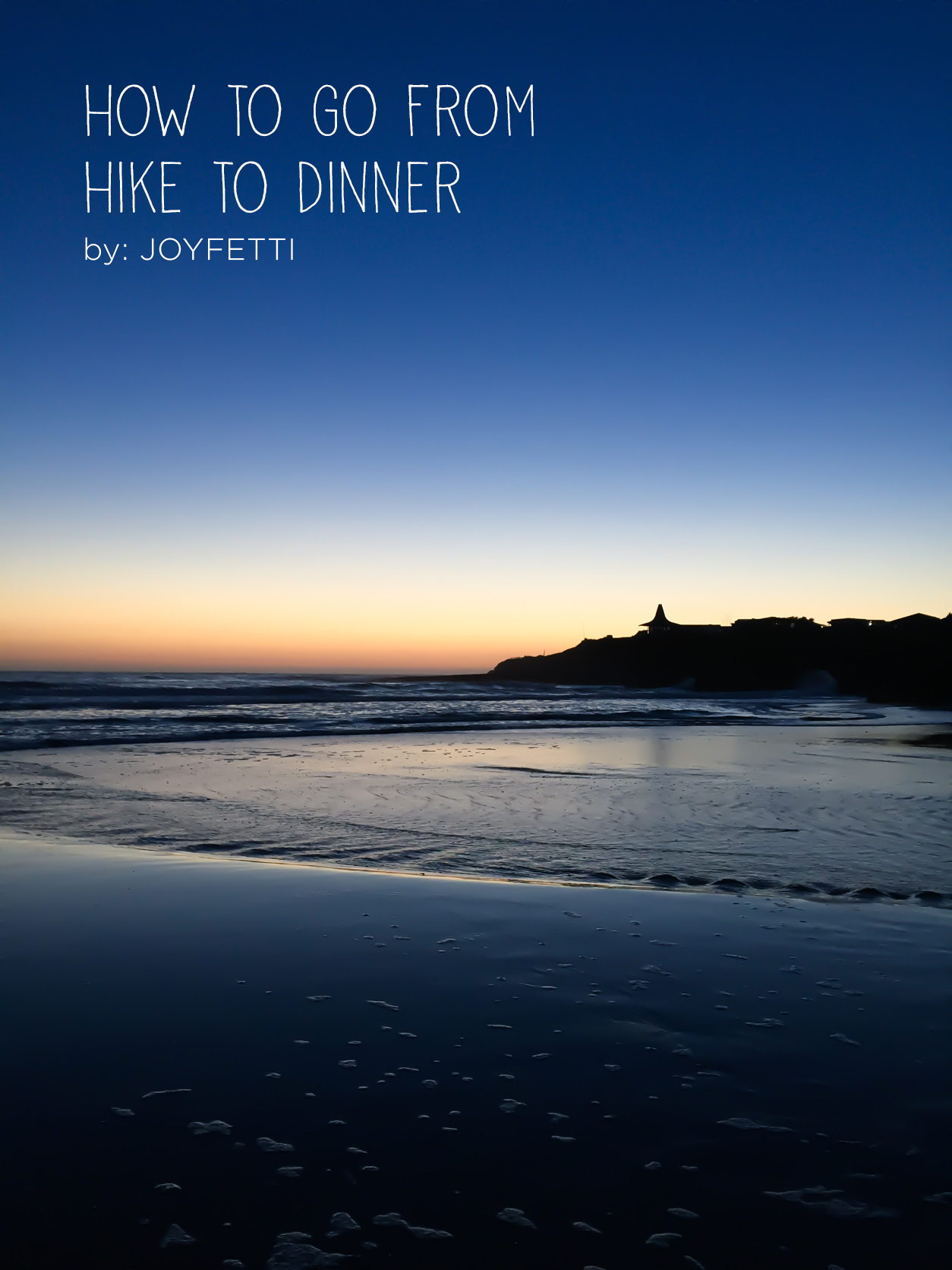 EEK, sometimes you gotta do it…
This past Valentine's Day Arrash & I hiked Big Basin in Boulder Creek ( in Santa Cruz County ), & saw the "natural bridge" at the Natural Bridges State Beach.
& then we went straight to dinner.
Well, technically we stopped by a local restaurant for a drink and an app first, but the point is there was no time for a shower before our vday dinner.
Clearly, Arrash made the plans ; ) LOL
But really… That was part of the fun—hopping from one activity to the other, without spending too much time on hair & makeup.
It was refreshing.
& super exciting! ( it was mostly surprises )
So I had to figure out how to go from hiking to dinner at a restaurant without looking or feeling gross.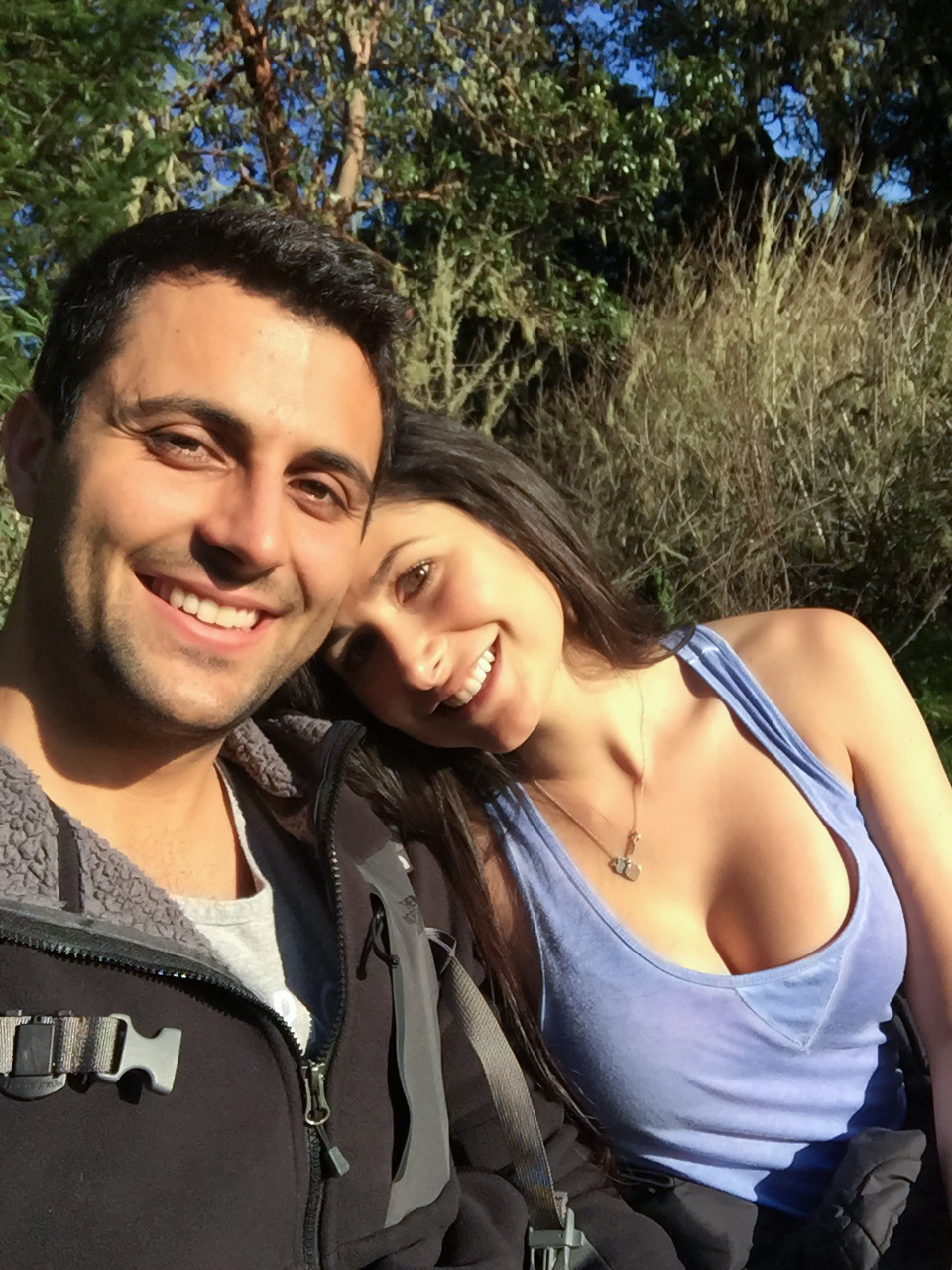 [ Arrash & I at the top of Big Basin ]
Here's what worked for me…
If you're going straight from hiking to dinner at a restaurant…
Bring these items with you:
Baby wipes to wipe your face ( & armpits, LOL, if you want to… Pretty sure I did )
Your makeup ( so you can apply fresh makeup before dinner )
Deodorant
Perfume ( a small bottle or rollerball )
A change of clothes for dinner… I recommend bringing a top that doesn't cling too much and is sleeveless or has cap sleeves ( sleeves after a hike suck because you're still warm & that can make you sticky… Or is that just me? ) I brought black skinny jeans that I could put on in the car and a vneck. Yes, we changed in the car… So stretchy jeans were KEY. For shoes I wore white Keds. I think going for a casual, effortless-but-cute look makes it SO much easier!
Also, remember to put on sunscreen—so important! 
If you can, choose a restaurant that's not too fancy so you can get away with a casual look & be comfortable with it.
Avoid curls—choose a hairstyle you can't mess up while hiking. I went with straight hair. Easy-peasy.
After the hike:
Wipe your face & put on fresh makeup ( if you want to )—point is, don't leave on old makeup or pile on more makeup without taking it off first. It's not good for your skin since you've been sweating ( it'll clog your pores ). And layering on more makeup never looks as good as a fresh face, don't you think?
Apply deodorant & perfume. I took my small perfume bottle but if you have a perfume rollerball that works too! I might do that next time.
Put on your change of clothes & fricken enjoy that dinner. YOU EARNED IT! Have dessert too : ) I did!
Speaking of dinner & dessert… If you guys are in the Bay Area or planning a visit you HAVE to check out the restaurant we went to because I still day dream about the food. It was that good!
We went to Au Midi, a French restaurant in Aptos ( also in Santa Cruz County )
It's kind of a hidden gem.
From the outside, you'd never know how amazing their food is. It's drool worthy.
& the experience was perfect!
P.S. when we walked in we saw a lot of French people dinning there, which I always think is a good sign considering it's a French restaurant. If you go to a Persian restaurant, for example, and there's no Persian people there… You should find a different restaurant ; )
Here are a few snapshots of what we ate ( demolished )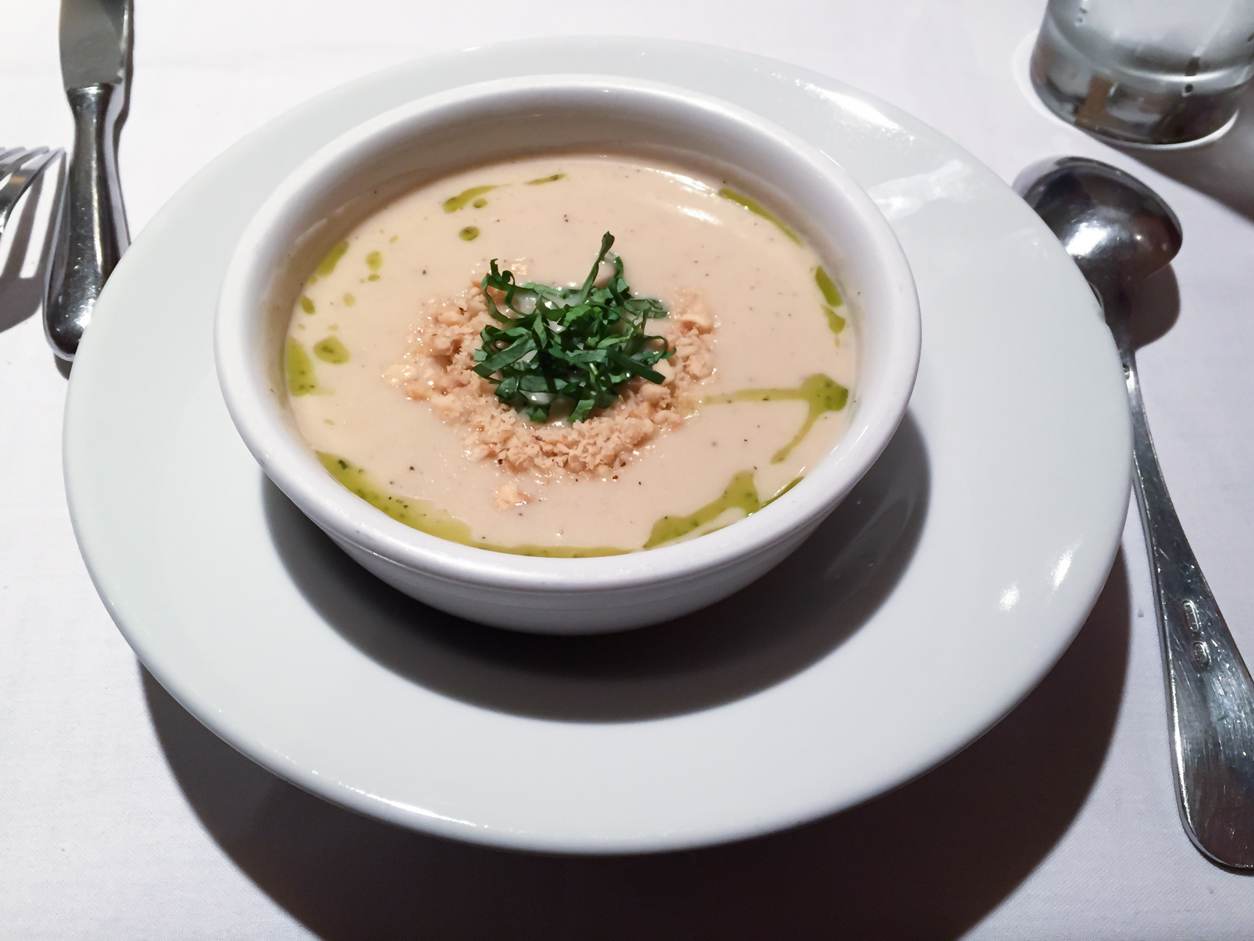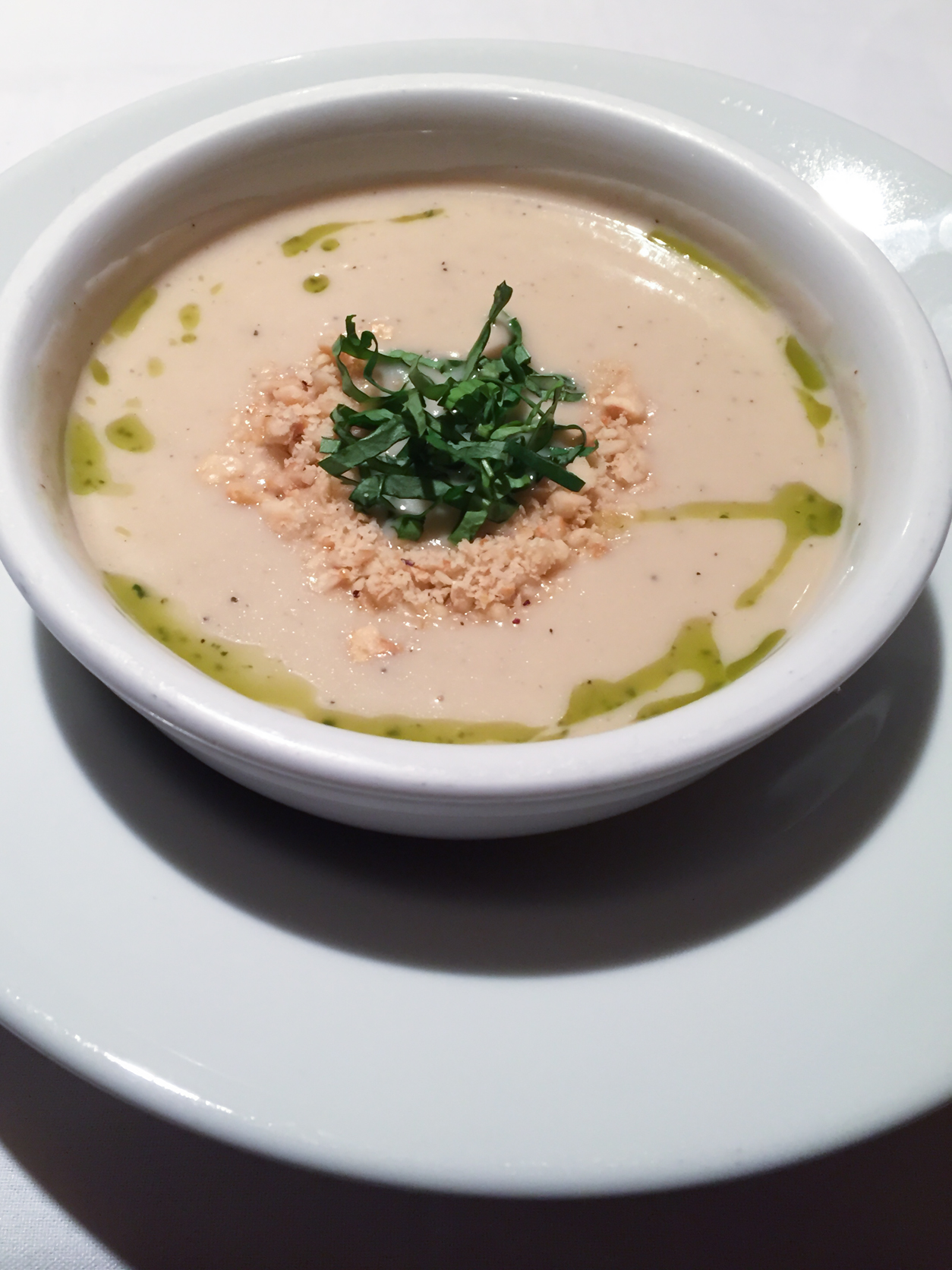 [ Au Midi's soup de jour ]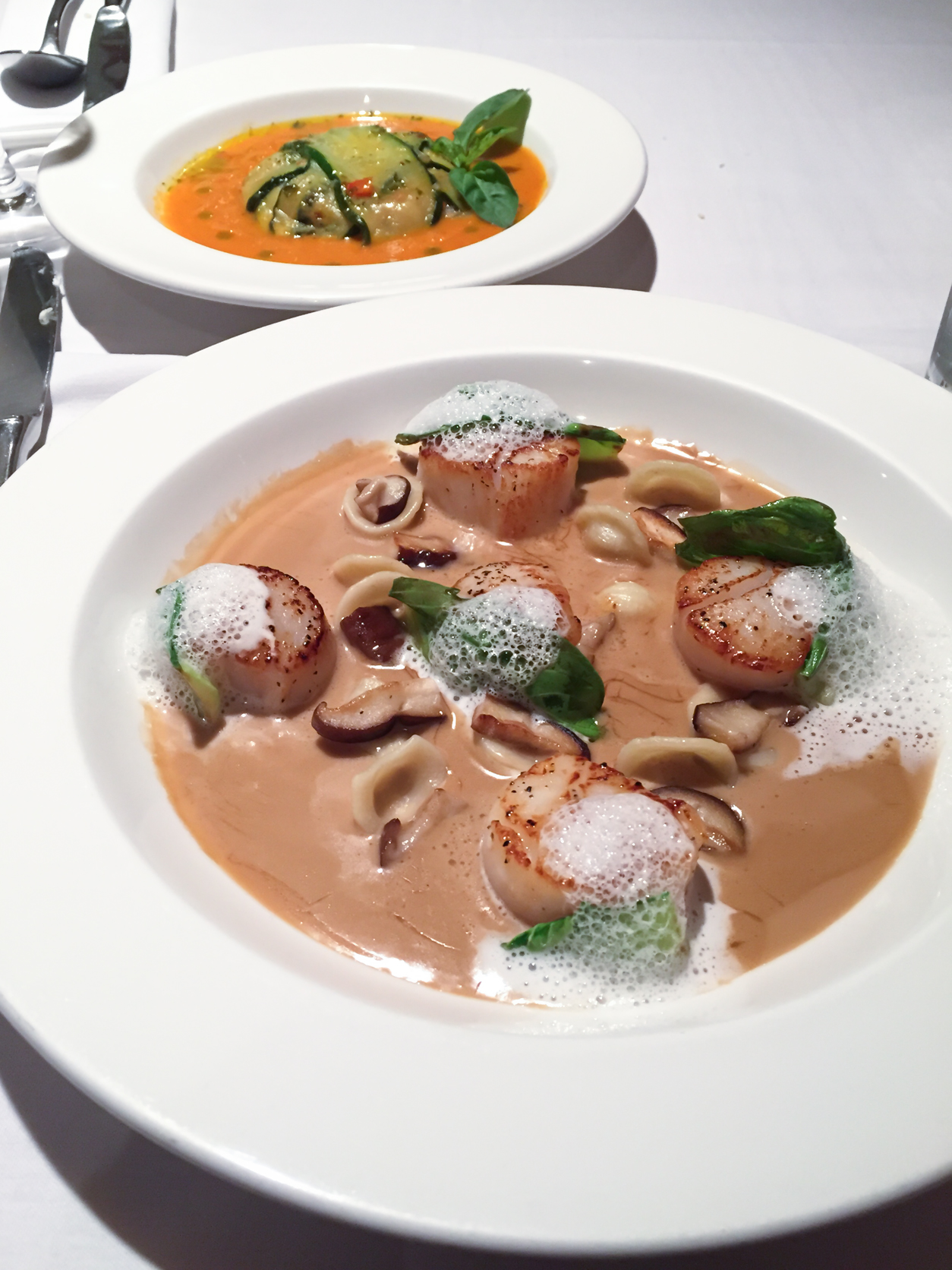 [ Au Midi's Stuffed Zucchini & Sea Scallops entrees ]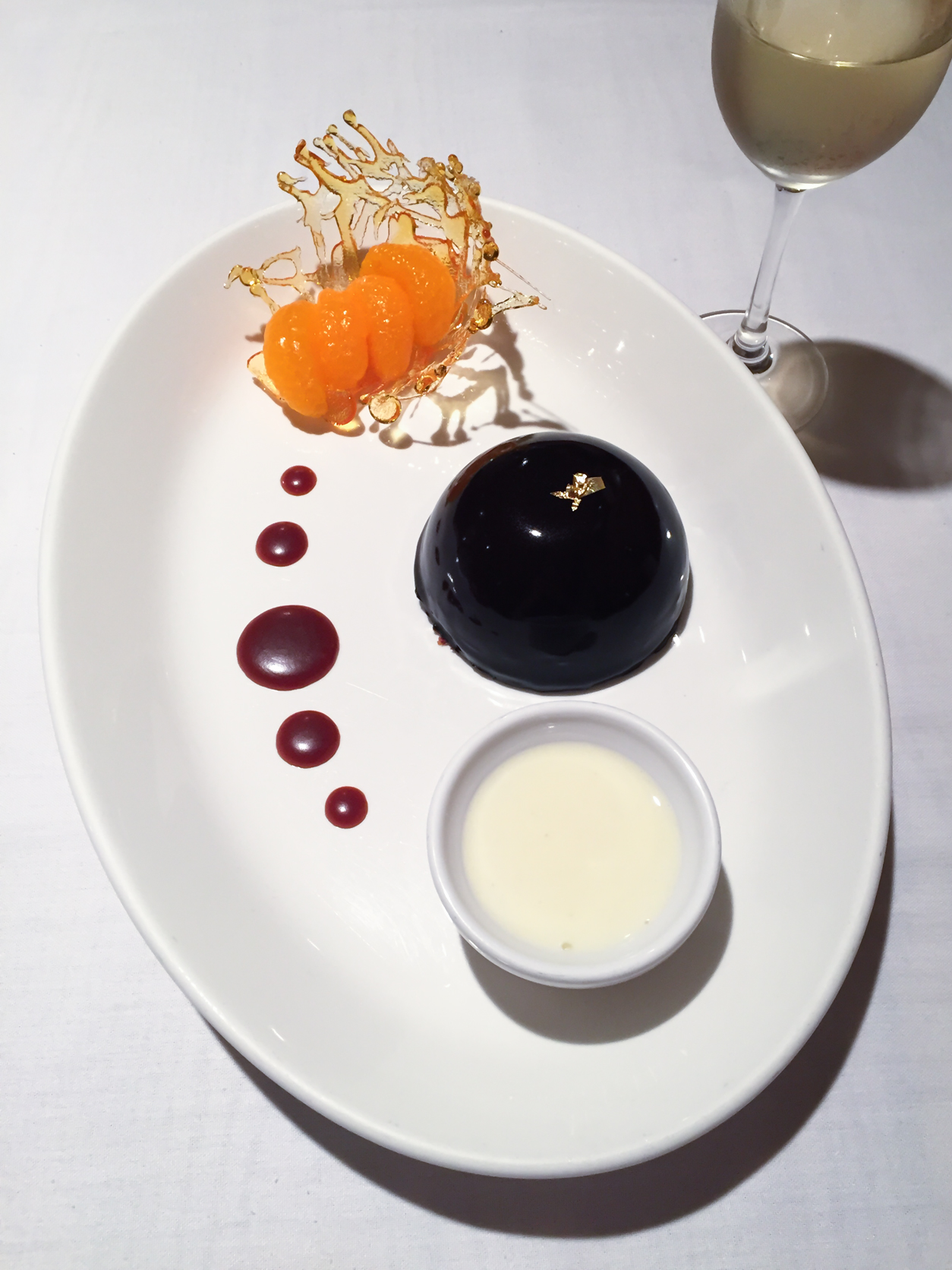 [ Au Midi's Bergamote dessert. OH MAN, this was good!!!! ]
We started with the soup de jour ( AMAZING! ), and then got two entrees to share ( so we could try more, haha—both of them were delicious! ), and then we had dessert.
Oh, and we ordered a bottle of wine and some dessert wine, too, to pair with our dessert…
Does anyone else make noises when they eat something they really like? Because I do…
I'm kind of like Wally Mars ( played by Jason Bateman ) in The Switch.
& boy did I make noises eating that dessert… Not sorry about it : )
Okay, I'm off to shower. Chat soon!
<3,
Bita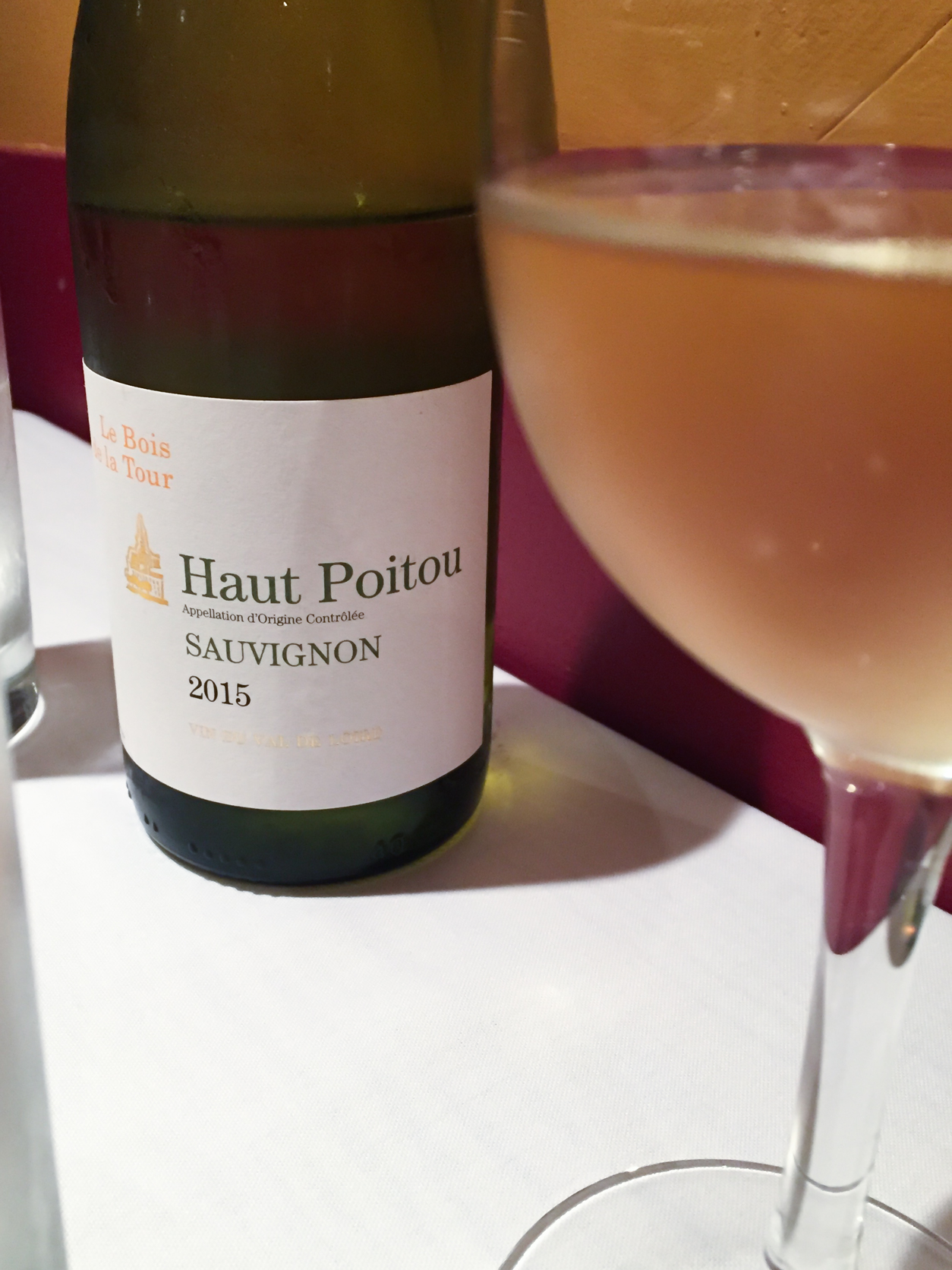 [ Loved this wine! ]
"Hike to Dinner" vibes: