How to Find the Right Pair of Running Shoes for YOUR Feet ( + an Interview With ARM! )
12.28.2016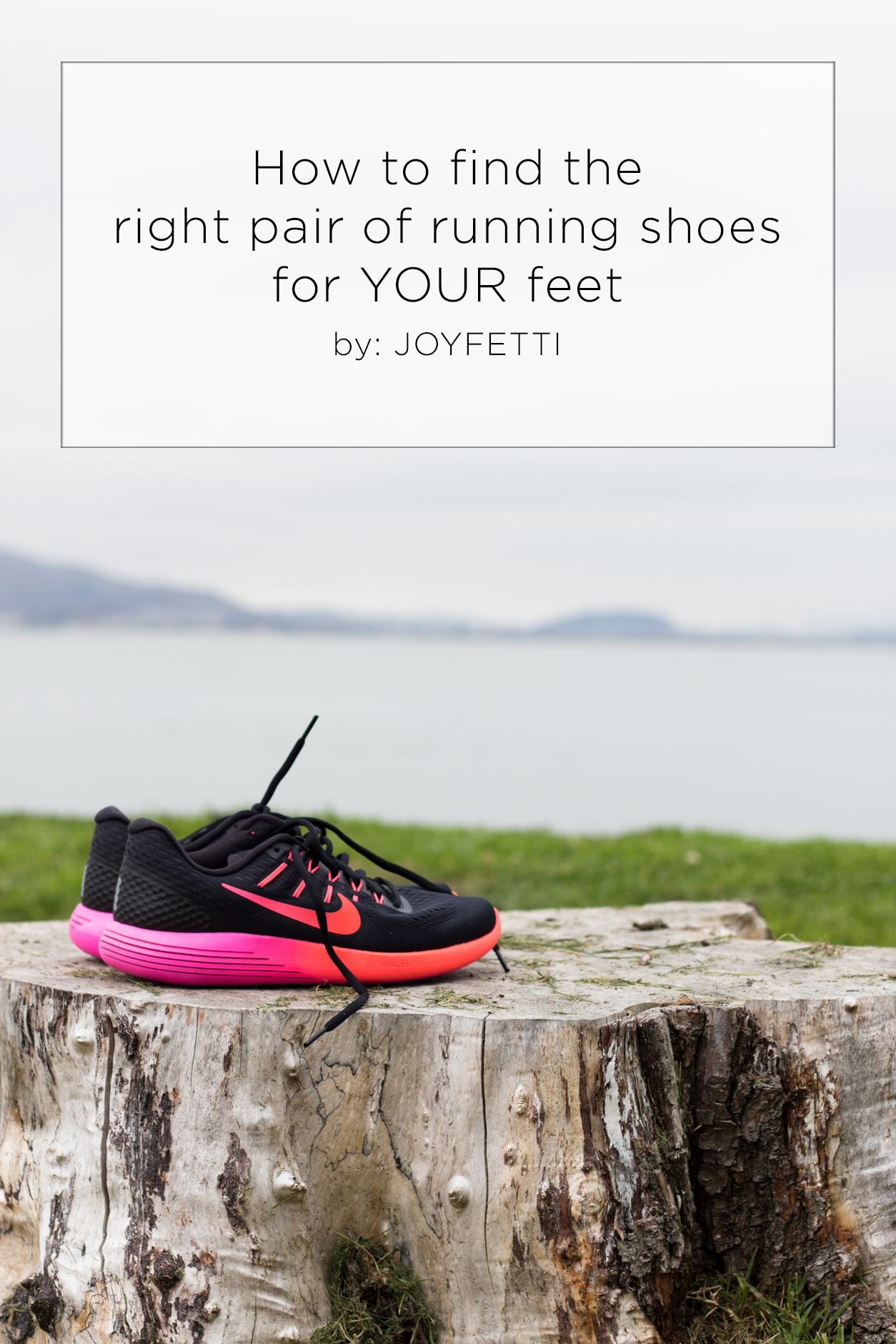 Hi Guys!
This post has been a long time coming. For the past 2-3 years I've been running and doing all my workouts in Nike Frees, which was all fine and dandy until it was extremely painful to run in them.
Side note… I should've seen it coming when my friend, Katrina told me Frees are NOT running shoes. Point taken. I learned the hard way.
She also told me about A Runner's Mind ( ARM ) and their super personalized process for fitting you into the right pair of running shoes for YOUR feet.
So about 3 months ago I FINALLY walked in and the experience was AMAZING & SUPER personalized!
Dawson, who's the co-owner at ARM, helped me find the perfect pair of running shoes for my feet ( so basically I have no excuse not to run! ) and I've been running in them comfortably for the past 3 months
And, this is just a bonus, but I think they're super cute!
Luckily for us, he agreed to do a fun lil' Q&A just for JOYFETTI. Thanks, Dawson!
Let's get into it…
Please introduce yourself: 
I'm Dawson, co-owner and footwear buyer at A Runner's Mind. I've been with the company for about five years now, and I have been involved with the running retail industry for over 8 years. I have been a marathon runner since I was in high school.
Can you tell us about A Runner's Mind? 
A Runner's Mind was founded on a simple premise: helping people. We focus a lot on developing relationships with people who walk through our doors as much as we focus on getting people into the right shoes and gear.
Our original founder and owner, Monte Keleher, first opened the store in Burlingame when the local running shop next to the high school closed. It left such a huge void in the community that he decided to open A Runner's Mind a few years later in August 2010. Ever since then, our involvement with the community and our focus on customer experience has created such a huge following that we've been able to open a store in San Francisco ( 2013 ), and more recently in Lafayette ( spring 2016 ). It's been great! We'll continue to focus on development in the next upcoming years.
What truly separates ourselves from our competitors is not only our expertise and knowledge, but it's how fully we integrate ourselves in every community we're in.
I love your fitting process! Can you tell us all about it?
Thank you! It's called a gait analysis!
It's so incredibly important for people to understand how they move to find the right type of shoe.
The gait analysis breaks down an individual's biomechanics and alignment to find the best possible fit. Running requires so much coordination and energy so we find the best ways to reduce the stress and fatigue on the body to keep you running faster, stronger and farther.
What kind of things do you look for during your fitting process?
There are several things we look for during the gait analysis.
It all starts with understanding the individual; your goals, history of injuries, running volume, any cross training activities you do, and the surfaces that you're typically running on.
From there, we like to test the individual's mobility to understand if there are any asymmetries or discrepancies in the body's alignment, and we conclude by watching the individual run. We conduct a video gait analysis—which means we film you running so we can slow the footage down and frame-by-frame we can see how you carry your weight from one foot to the next.
Our goal is simple: if we can understand any underlying muscular imbalances, we can prevent injuries from happening. It's about pre-hab, not rehab for us.
If we can make your body stronger, you can run/walk stronger, longer and with less issues!
Why is it so important to be running in the right pair of running shoes?
Finding the proper pair of running shoes for your body and activity is so critical to keeping you healthy and out there with fewer problems. It's hard enough to find the time to stay active, fit and healthy. Injuries only make it worse. We can prevent injuries from happening by making sure you have the right equipment so that means replacing your old, worn out running shoes frequently and investing in the right pair!
What are some indicators that you're in the wrong pair of running shoes? What should readers look for?
There are lots of different types of indicators or red flags that may suggest that you're in the wrong pair of running shoes. If your feet are going numb during the middle of a run—you may have the incorrect size or width. Other things like blisters, callousing, arch pain or general discomfort are easy indicators that you may need to replace your shoes fast!
Are those indicators different from what you'd feel if your shoes were just worn out? How can readers tell the difference?
Sometimes those indicators are different, but frankly, a lot of the times they can be the same. Worn out shoes may present itself in different ways too—like suddenly, your hip is feeling sore after your normal four or 6 mile run. An old shoe loses its support and cushioning, and that kind of wear and tear on the body can take its toll. We typically tell athletes that you should be looking to replace your running shoes every 5 to 6 months depending on an athlete's efficiency and running volume.
I know you love marathons! What are some of your favorites? 
I do! You remembered! I absolutely love, love, love marathons! My absolute favorite marathon has to be the San Francisco Marathon. It's my hometown! Plus it was my first marathon when I was eighteen.
Which marathon(s) do you recommend for first-timers?
A lot of people tend to recommend flatter courses for a first-time marathoners. For instance, the California International Marathon is a net downhill course in Sacramento! However, what's the fun in that? A more scenic race is worth the challenge. I suggest checking out Big Sur in April or the Napa Valley Marathon!
What's your favorite snack to fuel you before your run? 
My favorite fuel for a long run tends to be one of two things: 1. Generation UCAN which utilizes a modified corn starch for a longer sustaining fuel source or 2. Picky Bar (Ah! Fudge Nuts—it tastes like a brownie!!) + Banana + water!
Both of those combinations have led for some of my best races!
Post long runs I always look forward to my Generation UCAN Chocolate Recovery Drink mixed with Almond Milk. It tastes a lot like chocolate milk with so much more protein!!
Anything else you'd like to share with the JOYFETTI family? : ) 
Yes! Definitely! It feels like a lot of people are intimidated to start running for one reason or another. Whether it's because they think they're not good enough to run or don't seem themselves as runners or they're not fast enough—none of that is true nor does it matter. Running for me is not about competition. It's personal. It's something I do for myself to relieve stress and take a break from the chaos of life.
Granted, it has some great benefits in keeping people healthy, but a lot of what running becomes is personal. So make it yours. Go for a run or walk. Take on the day!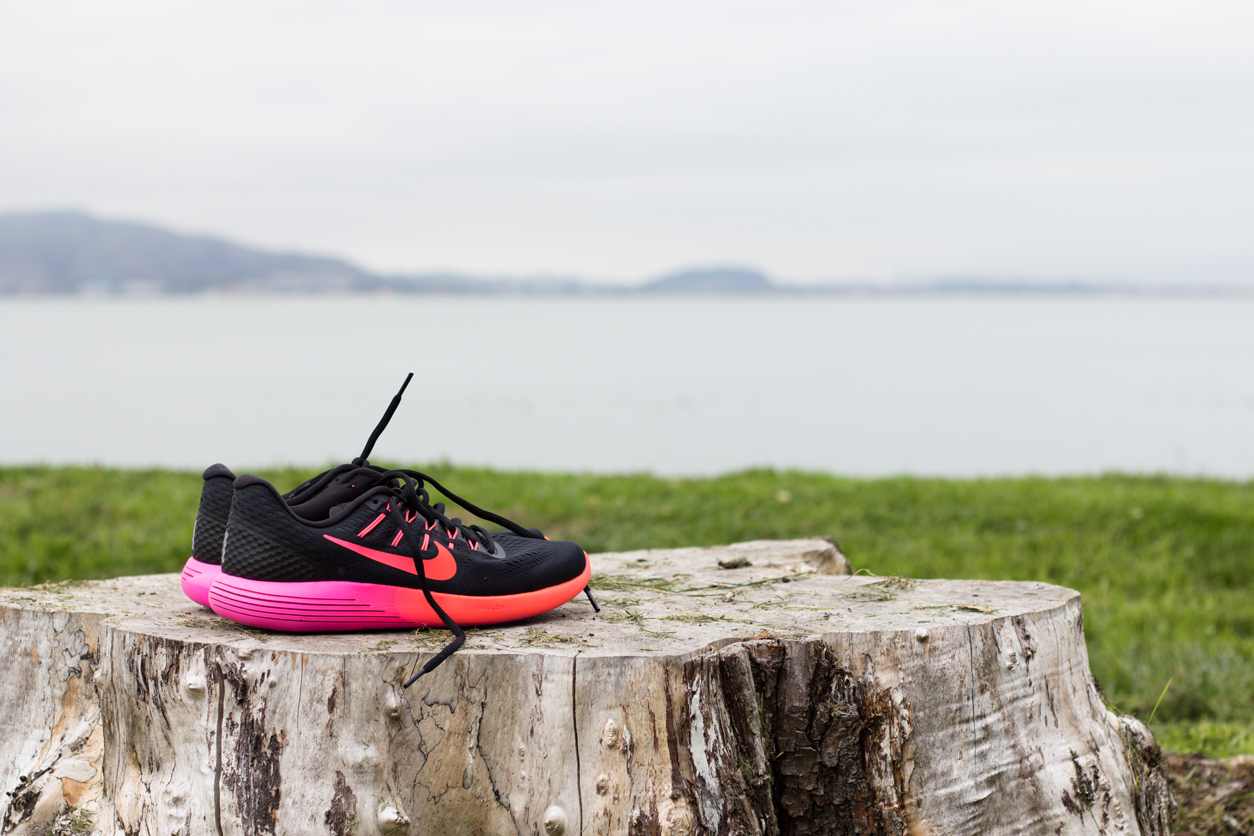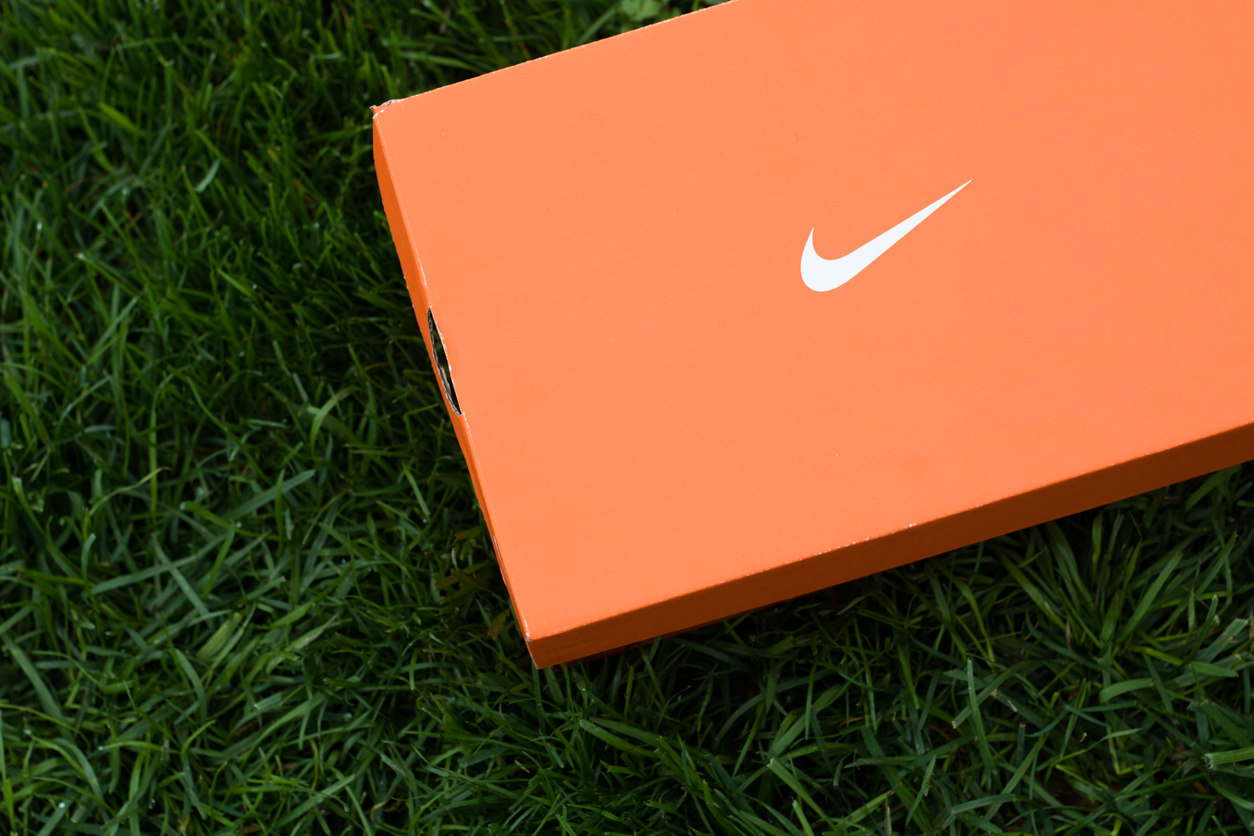 Shop my favorite running accessories: