Frozen grapes—a fresh, sweet treat when it's hot out!
07.21.2021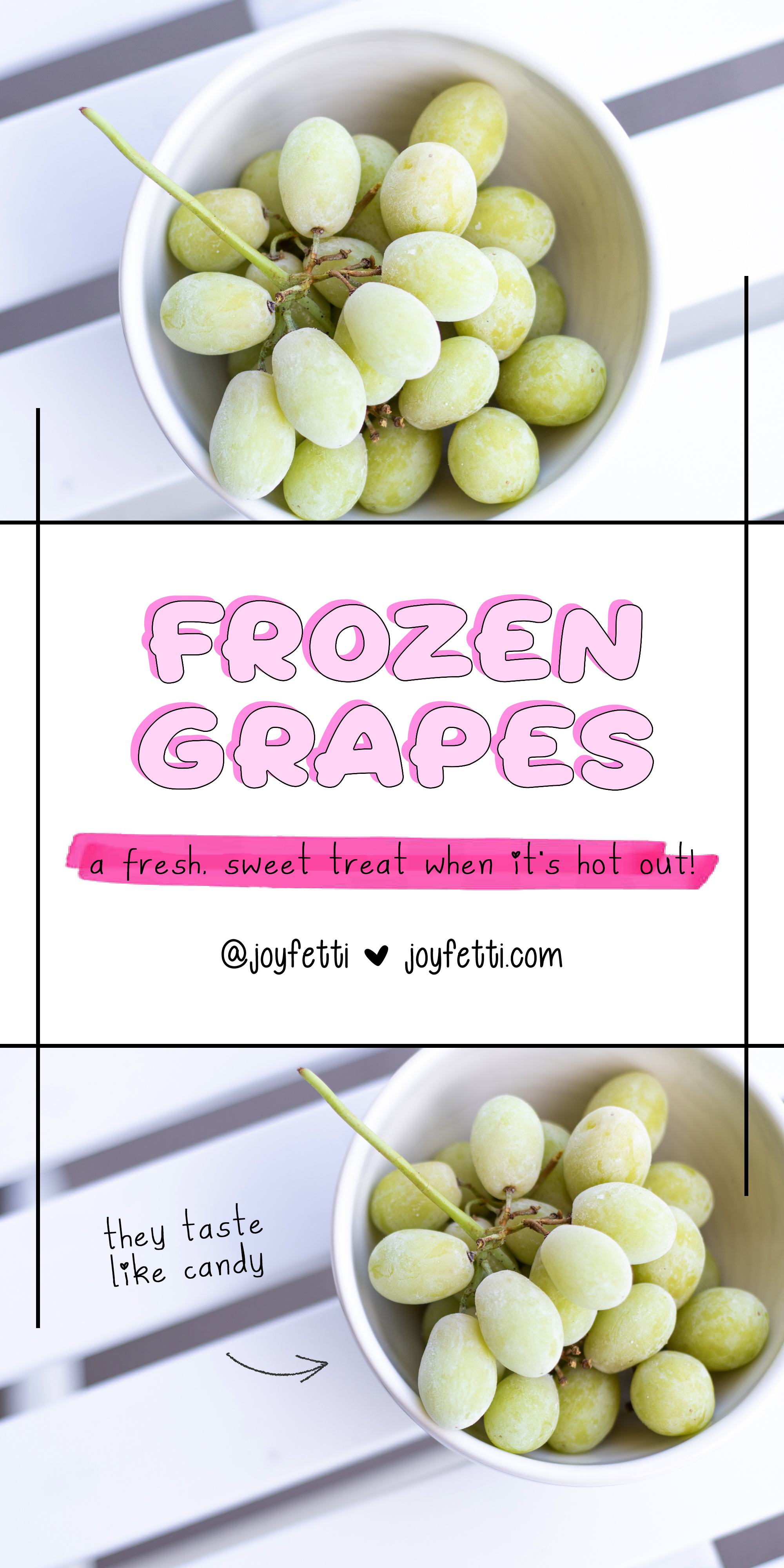 FROZEN GRAPES!
Have you had them before?
They're one of my favorite fresh, sweet treats to have when it's hot outside—they seriously taste like candy!
They're so delicious!
All I do is wash a bunch of grapes, put them on a plate or in a bowl, & pop them into the freezer for at least 2 hours.
You can also keep them in the freezer longer, & keep putting them back after snacking on them if you don't finish them all at once.
Sometimes I open our freezer & I pop a few in my mouth—other times I'll bring the whole batch out & enjoy.
You can also put them in a glass container with a lid or in a Stasher bag & put that in the freezer if that's easier! If you put a lid on them or put them in a Stasher bag, I suggest keeping them in the freezer overnight since they'll take longer to freeze.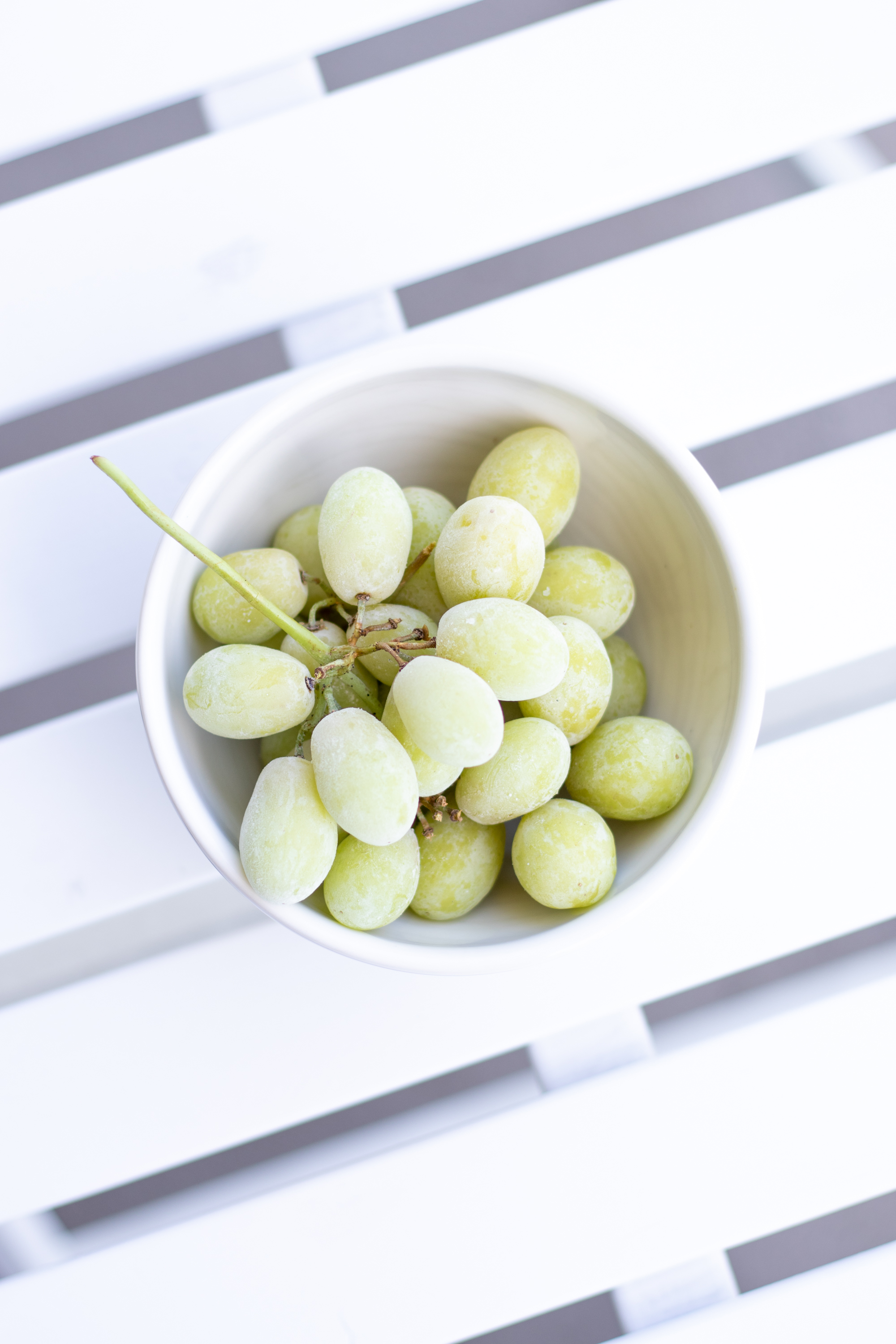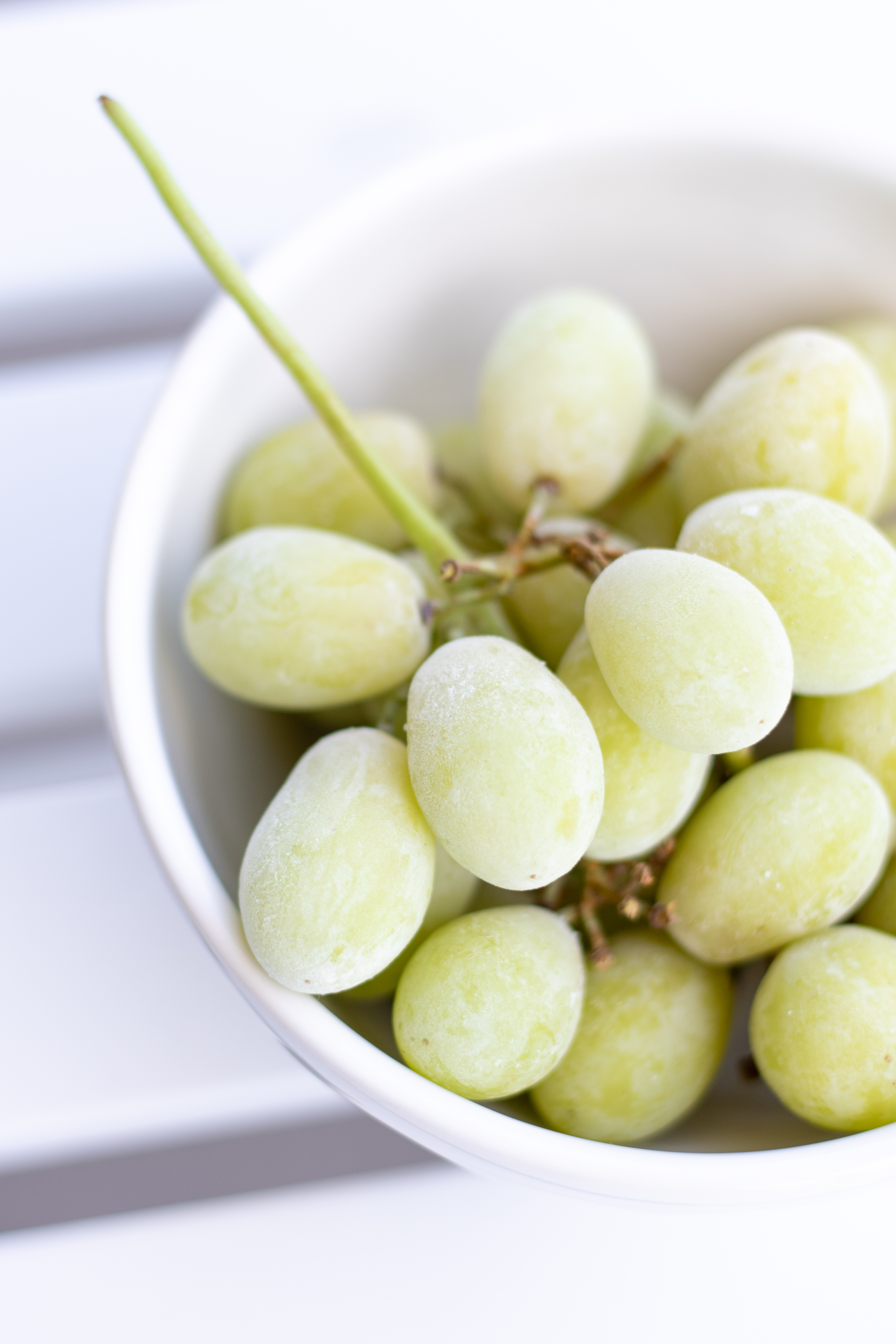 Now that grapes are in season (July-November here in California) & it's easy to find them organic—since they're in season, I've been snacking on frozen grapes constantly these past few weeks.
You'll almost always find a bowl of frozen grapes either in our freezer these days, or on a table as I eat them : )
If you try them, let me know how you like them!
Happy summer snacking!! : )
<3,
Bita
Food storage & serving faves: