Favorite Fall Outfit, Ever (it's SUPER comfy!)
11.04.2015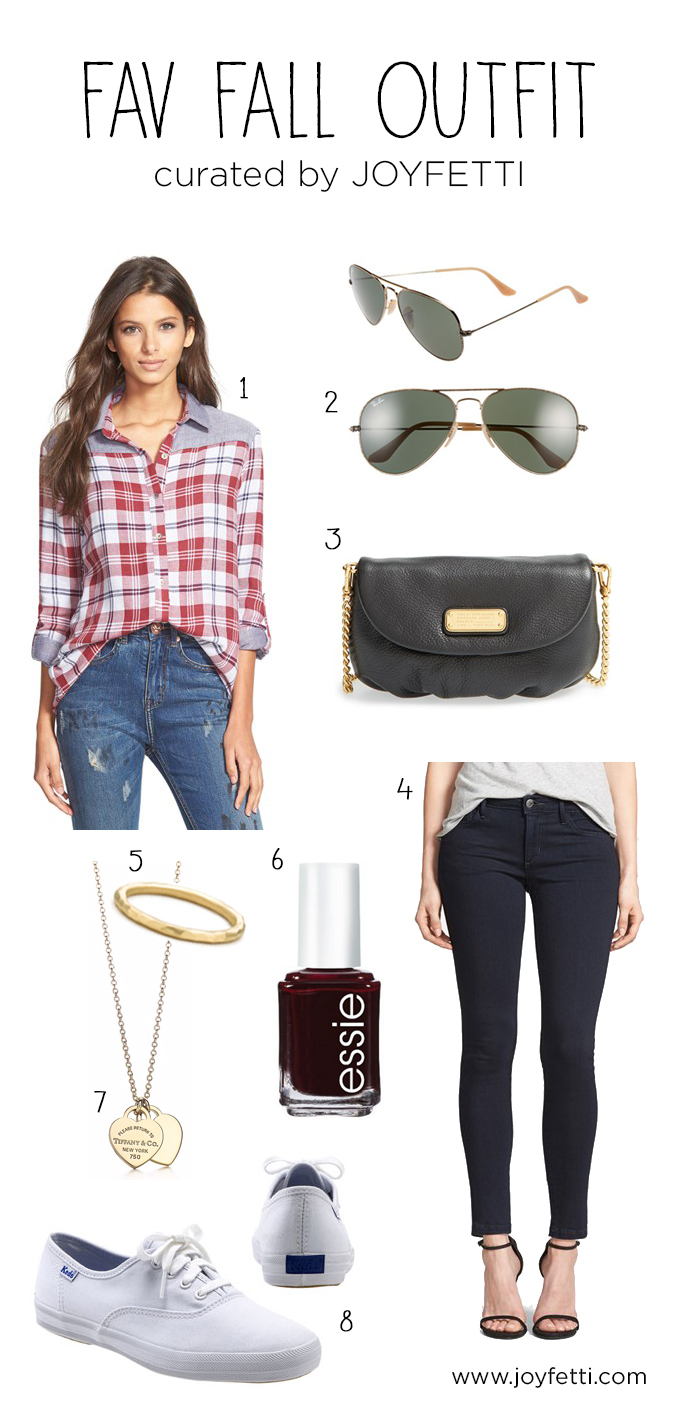 Guys!!! It's finally getting cool in California. We're (slowly) transitioning out of our Indian Summer and into our flannel & boots.
Since I was little, I've always been about spring/summer and wanted NOTHING to do with the cold (good thing I was born/raised in California, right!?), but this year, I find myself oddly excited about fall/winter, the holidays—AND colder weather (…& now, I'm playing "Colder Weather" by Zac Brown Band… LOL, had to. It's so good!)
Part of why I'm excited: I've come to really enjoy how the shift in seasons visually illustrates CHANGE. I love change. I always have. It's refreshing, it's new, and it makes you appreciate the good times, and push through the bad times.
Plus, a shift in seasons means it's time to shop, and I've ALWAYS been about that! : )
My favorite fall outfit is such an easy, throw it on & go, comfy look. IT'S THE BEST.
Here are the deets:
What's your fav fall outfit? Tag me (@JOYFETTI) on Instagram & use hashtags, #JOYFETTI & #OOTD—I want to seeeeee! : )
XO!
<3,
Bita