Did You Know? Teal Is the New Orange.
10.28.2016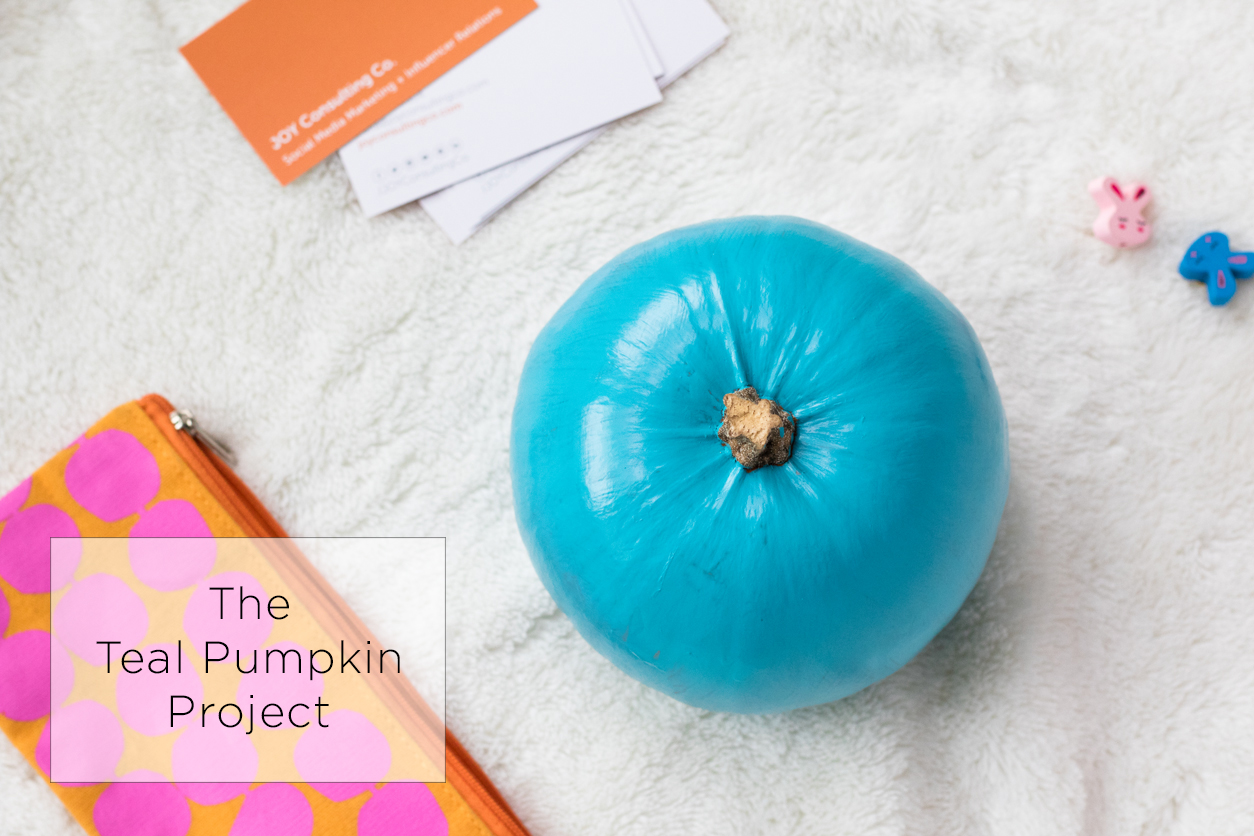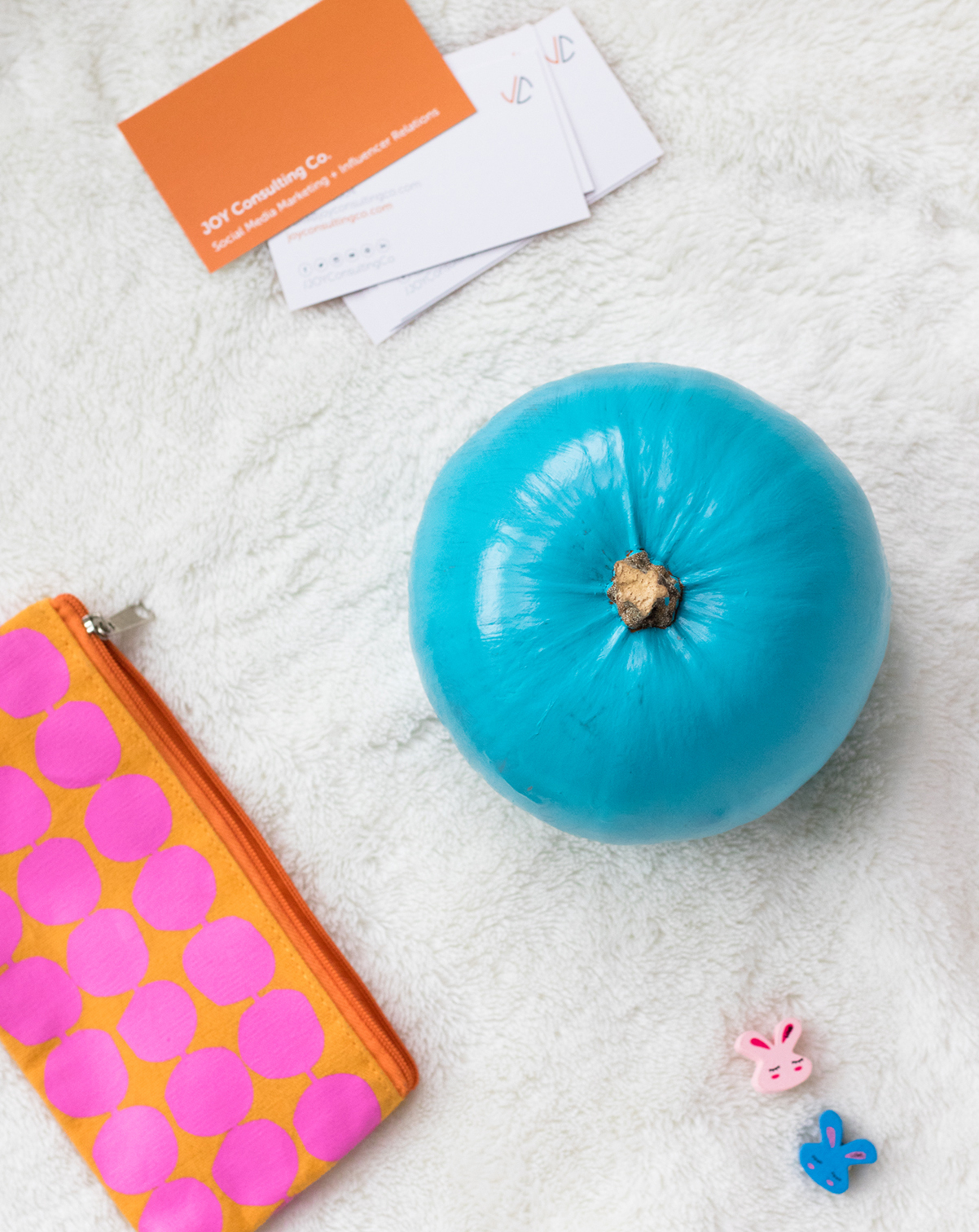 [ Teal pumpkin + JOY Consulting Co. business cards + cute bunny thumbtacks! ]
HI GUYS!!
I didn't get very festive for Halloween ( I did put out 3 white pumpkins next to the TV. LOL! Does that count? You saw them on Snap. ) BUT—if we lived in an area that got trick-or-treaters, I'd FOR SURE put out A TEAL PUMPKIN.
Here's why:
FARE, which stands for Food Allergy Research & Education, is making Halloween more exciting & FUN for kids with food allergies through their "Teal Pumpkin Project".
They explain:
"Every child should be able to experience the joy and tradition of trick-or-treating on Halloween. But kids with food allergies are often left out of the fun, since most candy is off limits.

FARE's Teal Pumpkin Project helps make sure all children will come home on Halloween night with something they can enjoy. It just takes one simple act: offering non-food treats, such as glow sticks or small toys, as an alternative to candy.

Last year, households from all 50 states and 14 countries participated. This is a worldwide movement to create a safer, happier Halloween for all trick-or-treaters."
To participate: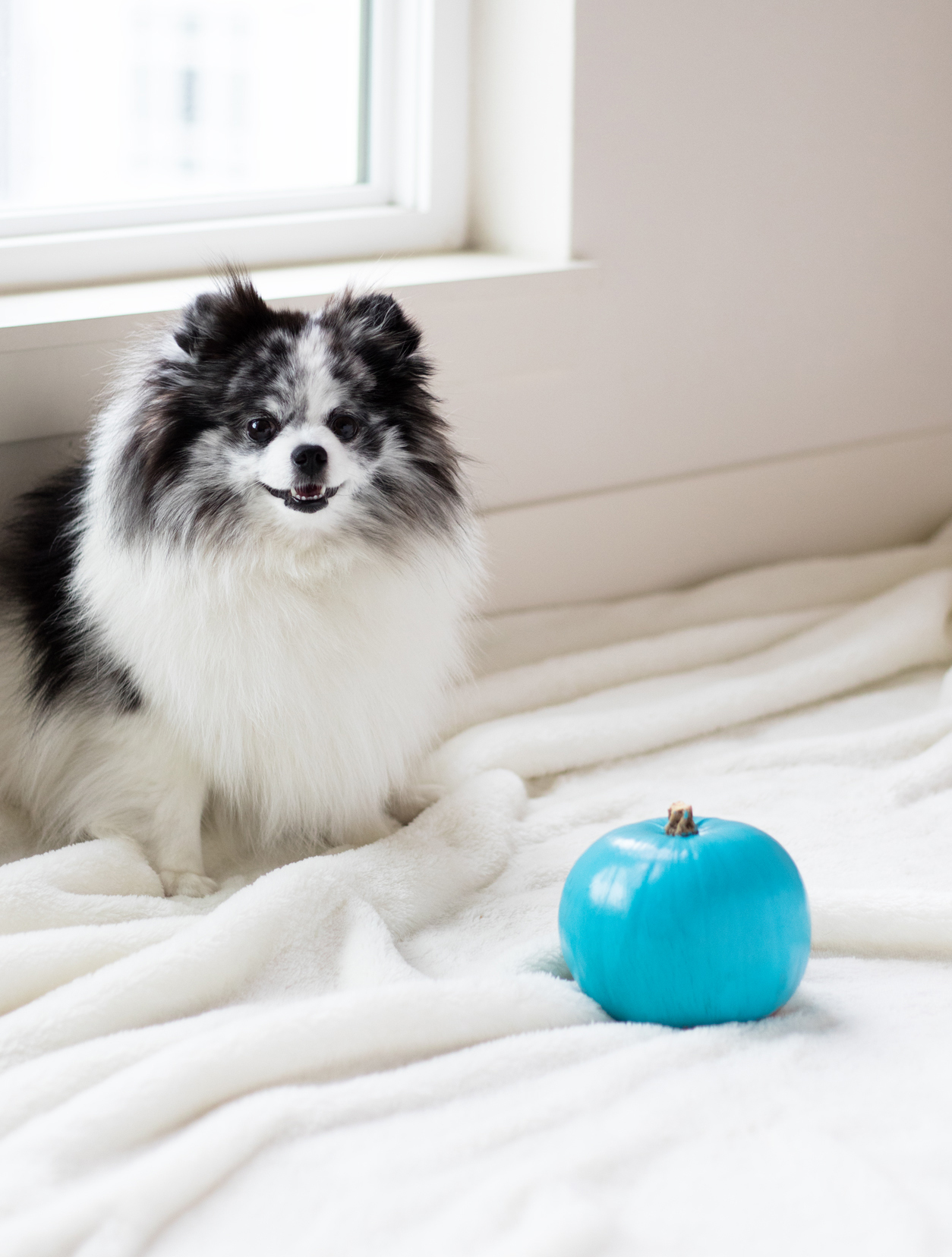 [ The Mint Ball! ]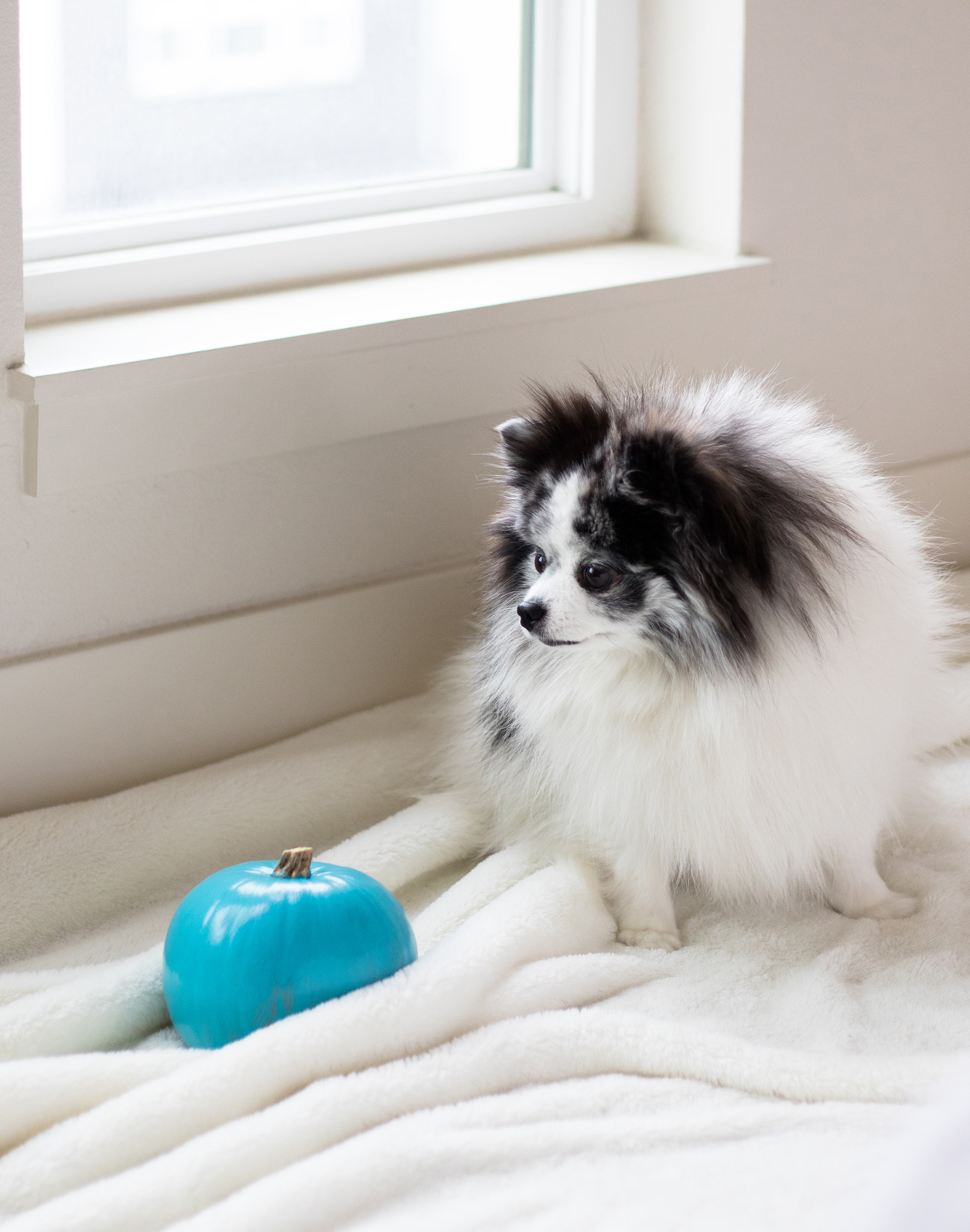 [ Staring into the yonder. ]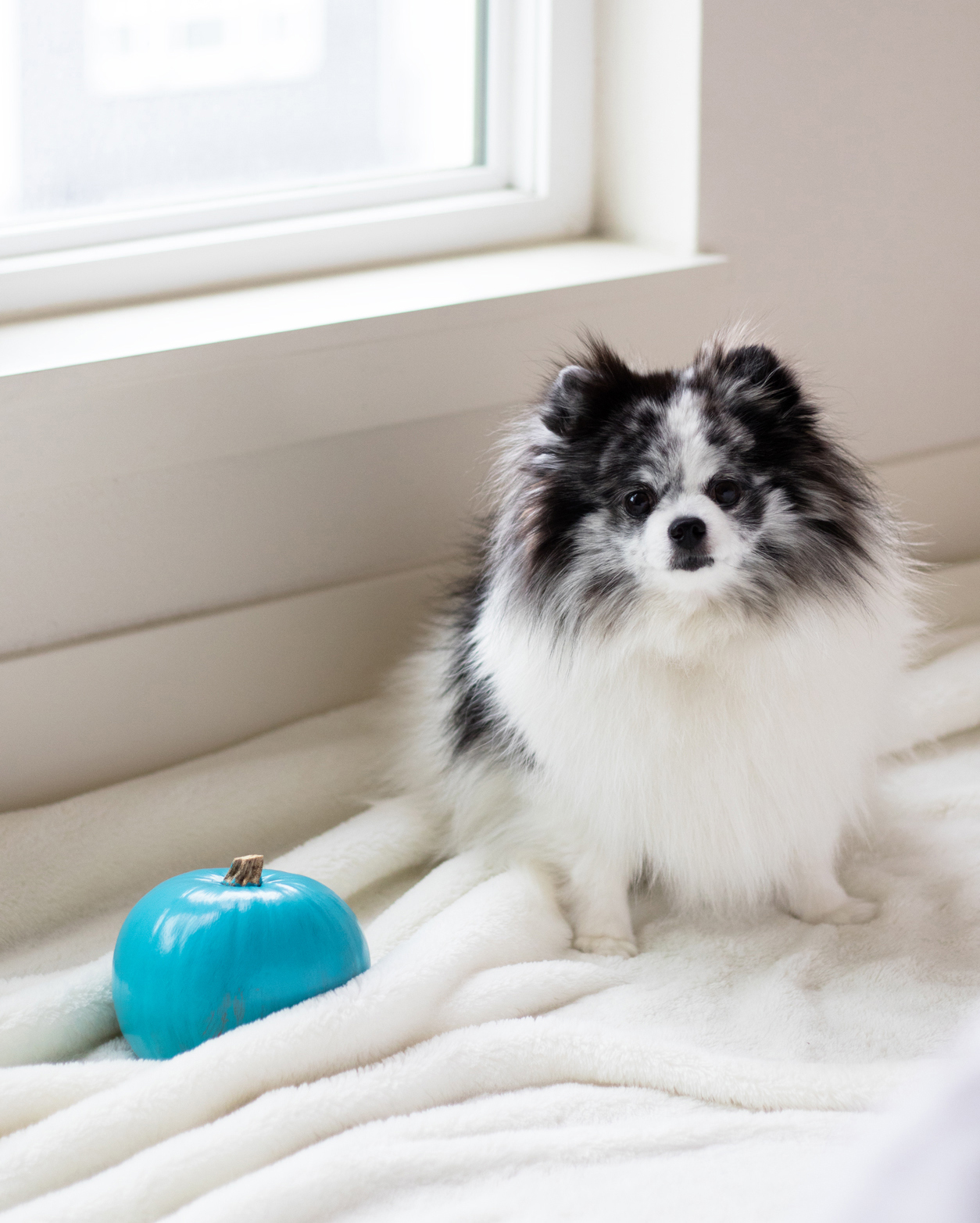 Some of my favorite items to have on hand are bubbles ( YES, PLEASE! ), mini slinkies ( such a throwback, I love it! ), bouncy balls, temporary tattoos & fun stickers! Basically all the things we wanted in our goody bags when we were little, minus the candy.
Okay, SO! If you participate ( I hope you do! ) share a photo of your teal pumpkin on social & tag @JOYFETTI & @foodallergy so we can see!!
This year ( like I do most years, HA! ) we're taking my niece & nephew trick-or-treating and then checking out the neighborhood where I grew up—the houses go ALL OUT there! I love it! We'll do a little walky walky & a little sippy sippy ; ) I'll share it on Snapchat so be sure to come along! ( username ⇢ JOYFETTI )
Happy ( almost ) Halloween!!!
xx,
Bita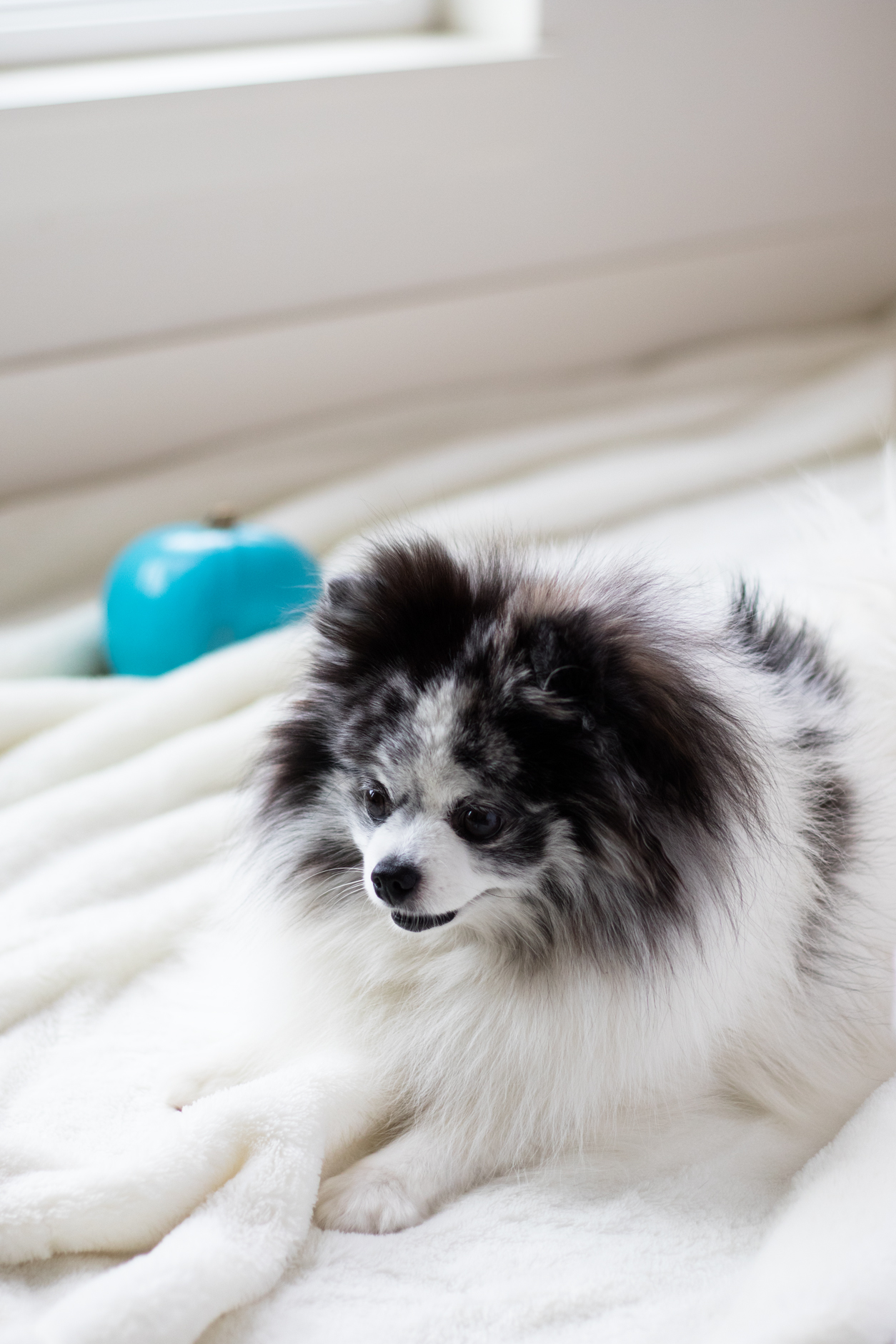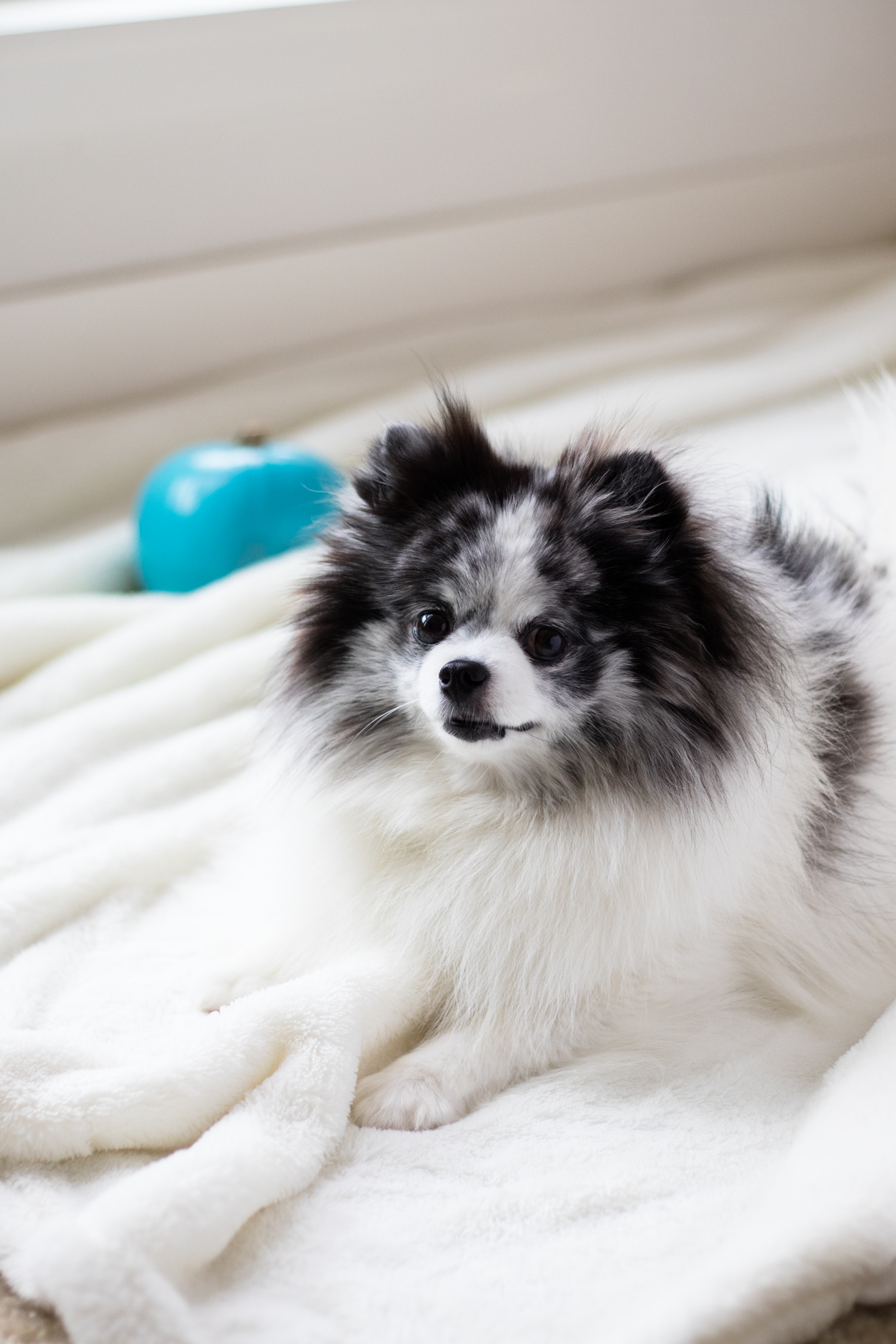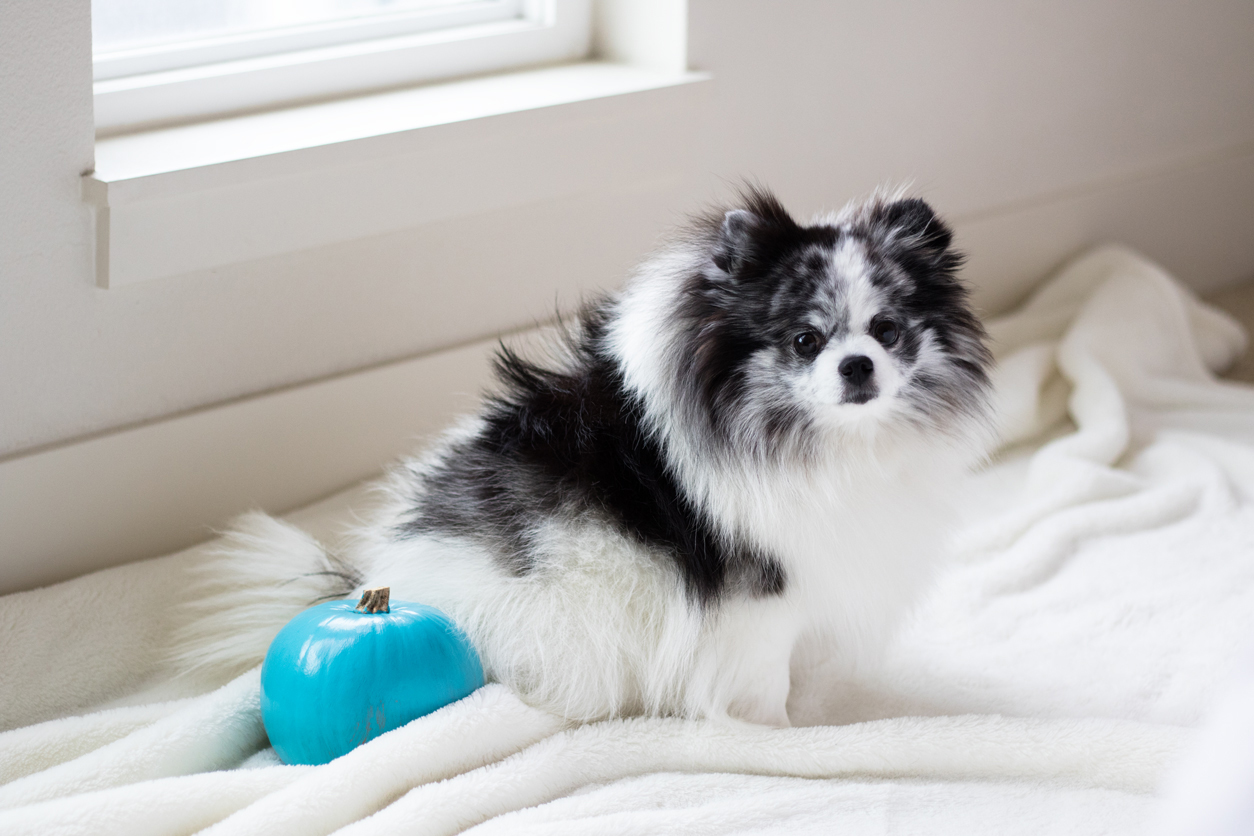 [ It totally looks like she's pooping, right? ]
Some fun items for trick-or-treaters: