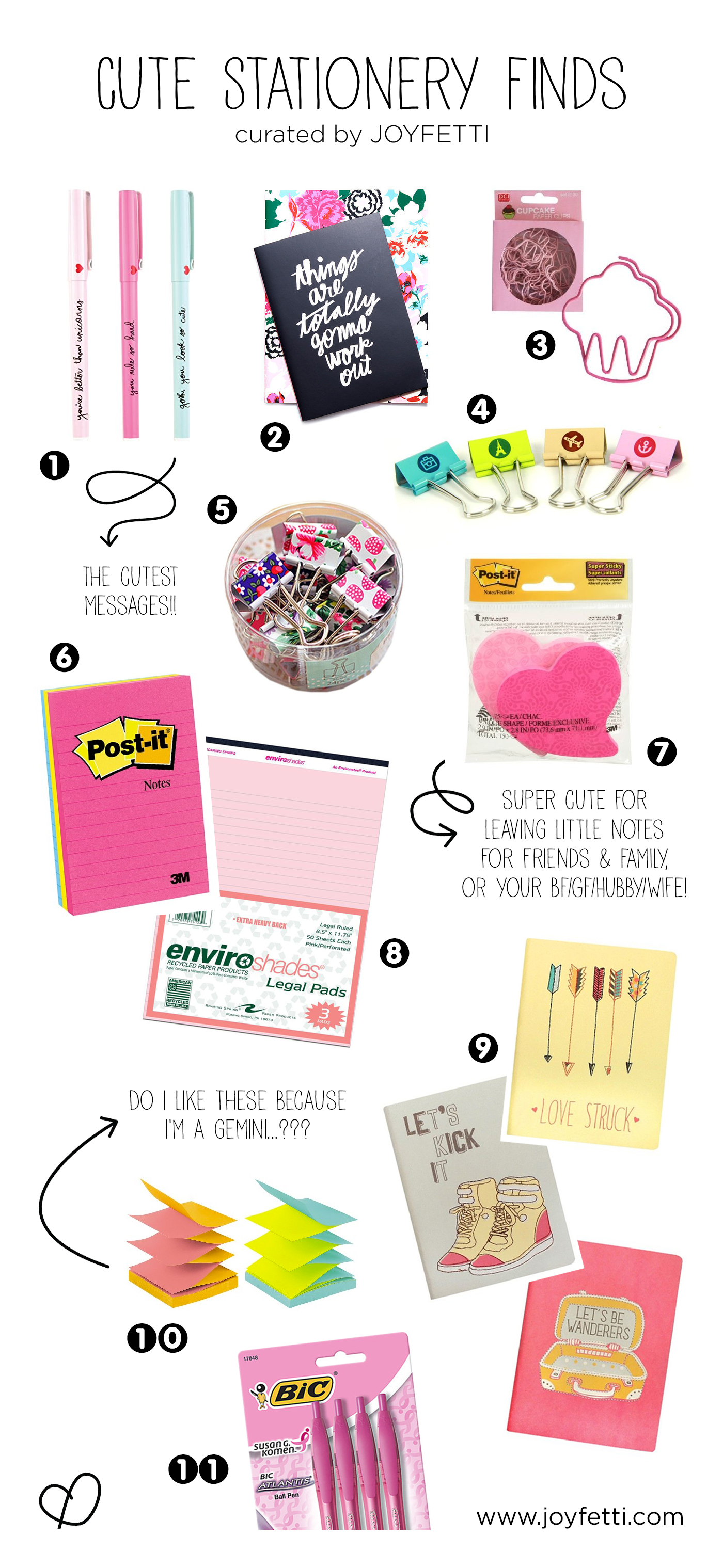 For me, stationery matters. When I feel overwhelmed and scattered I take out a pen and paper and jot down every single thing I need to do—think Cady Heron in Mean Girls when she "word vomits" on Aaron Samuels (& then actually vomits… Ick.)
Making lists isn't new… Everyone & their mother does it. But for me, it's more enjoyable with fun stationery and a cool pen. Relatable? Shopping for school supplies was always one of my favorite things about back-to-school—that, and shopping for new clothes. That was always #1!
So, here are a few of my favorite stationery finds. If you know of other items, please link to them in the comments below—I'd love to check them out! THANKS!! XO!
<3,
Bita