Cozy up for winter
01.02.2018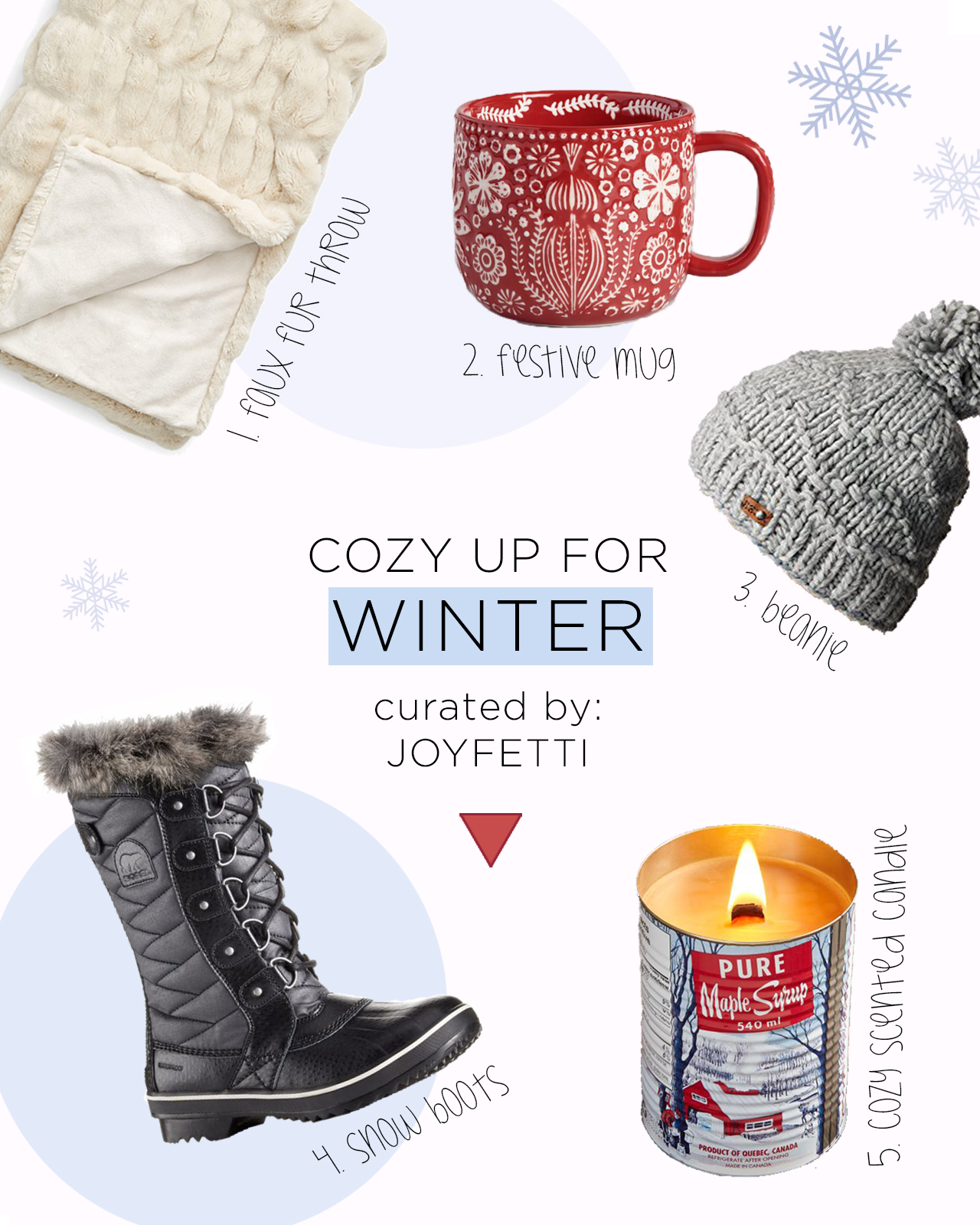 Hey, hey! Happy 2018! How was your NYE?
We had a really fun night at our friends' place in SF with tons of apps, a taco bar, & lots of drinks. LOTS of them.
Yesterday was rough, to say the least.
But today was much better—I even powered through a morning workout before work. So we're off to a good start here ; )
For some reason I have this weird, completely bizarre feeling that winter ends when January starts, which is definitely not accurate. Lol we're barely 2 weeks into winter. & I'm curled up under a huge throw right now, eating soup.
So here are some cool finds that'll definitely keep you cozy through winter.
First up, BLANKETS!! Specifically, faux fur throws because they scream cozy, winter vibes. Plus they look super cute as decor. & you can also use them in your flat lays… Very versatile ; )
A mug is definitely a winter staple.
I've been very into tea lately—I love winding down with it at night. Oh & I use this straw, to prevent staining on my teeth.
Another winter staple, that'll definitely help you stay warm, especially if you're going on a ski trip: a beanie. This one is super cute. Same with this white one.
SNOW BOOTS!! This first time I went to Tahoe with Arrash I noticed these boots everywhere (& they look so cute in an outfit) so I googled them & found them online. This pair is super cute!
P.S. talking about shoes… These slippers **heart eye emoji** I'm totally eyeing these. Don't they just scream comfort?
I picked up this candle at Whole Foods before the holidays and I'm absolutely OBSESSED with it. It has a super cozy feel to it.
I'm off to drink some more peppermint tea & wind down for bed. Sweet dreams! xx
<3,
Bita
More cozy feels: