A sweet treat without added sugar: apples + nut butter
10.06.2017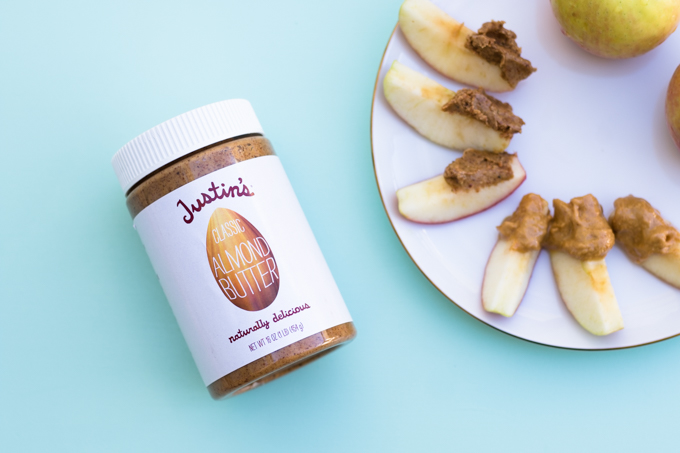 My dad always says we have two stomachs—one for food, and another for dessert, so even if we're full from food, he says we always have room for dessert. He has a HUGE sweet tooth.
I remember this one time we took a family trip to New Jersey and we were at this restaurant/bakery and I turn around & my dad and nephew are starring into this display full of pastries and their eyes are just beaming. Picture the heart eye emoji—that's basically what they looked like.
I definitely inherited his sweet tooth, but every once in a while I'll cut out sugar for a little bit.
So I have a bunch go-to's for when I'm avoiding sugar but still want something sweet.
This combo is one of my favorites: apples with nut butter.
When you're picking your peanut butter or almond butter check the nutrition label, to make sure it doesn't have any added sugar—a lot of them do. Almond butter & peanut butter are delicious on there own, & then you get some natural sweetness from the apple and it's perfect.
Lately, I've been loving Justin's almond butter. It only has two ingredients: dry roasted almonds & palm oil & I love the taste.
After I dip my apple in almond butter, I usually dip it into chia seeds, because they're full of omega-3 and fiber. Sometimes I'll also dip it into unsweetened coconut flakes just for fun.
LMK if you guys want more ideas like this. I love dessert, but I also have a ton of go-to alternatives.
Chat with you all tomorrow! : ) xx
<3,
Bita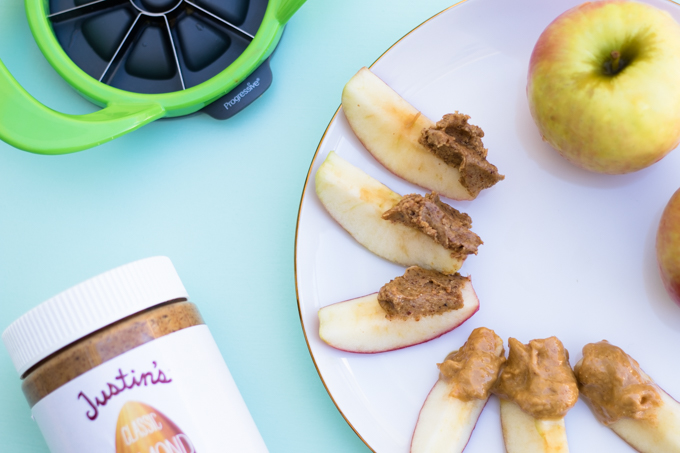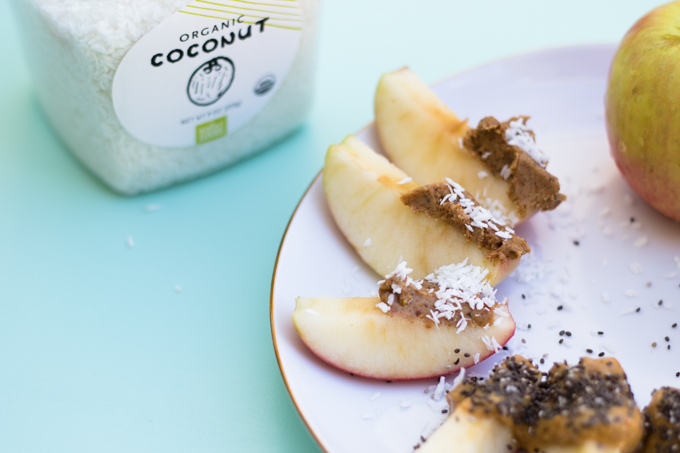 Apple dividers + cute kitchen finds: