A simple lemon chia seed dressing + arugula spinach salad, yum!
05.21.2019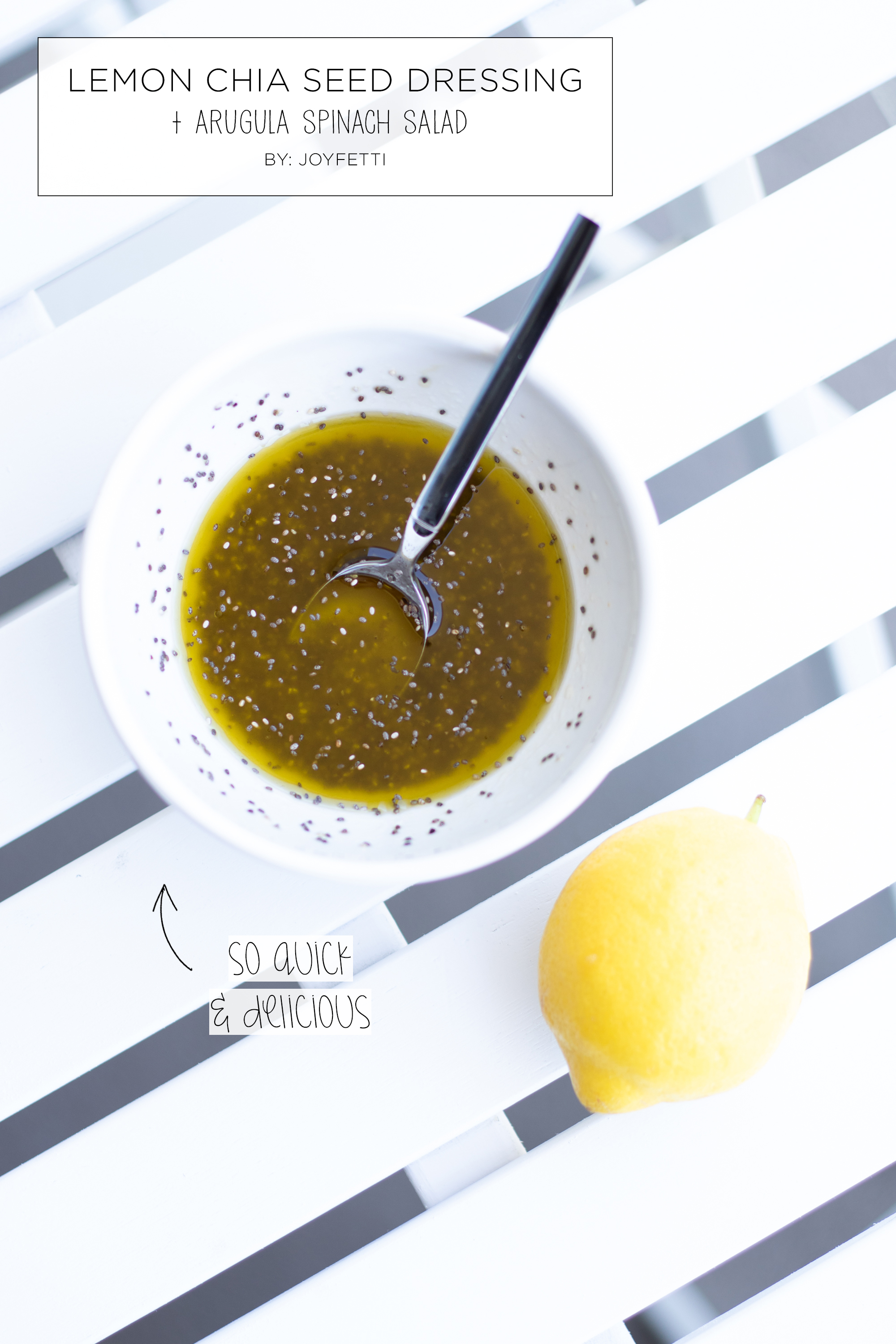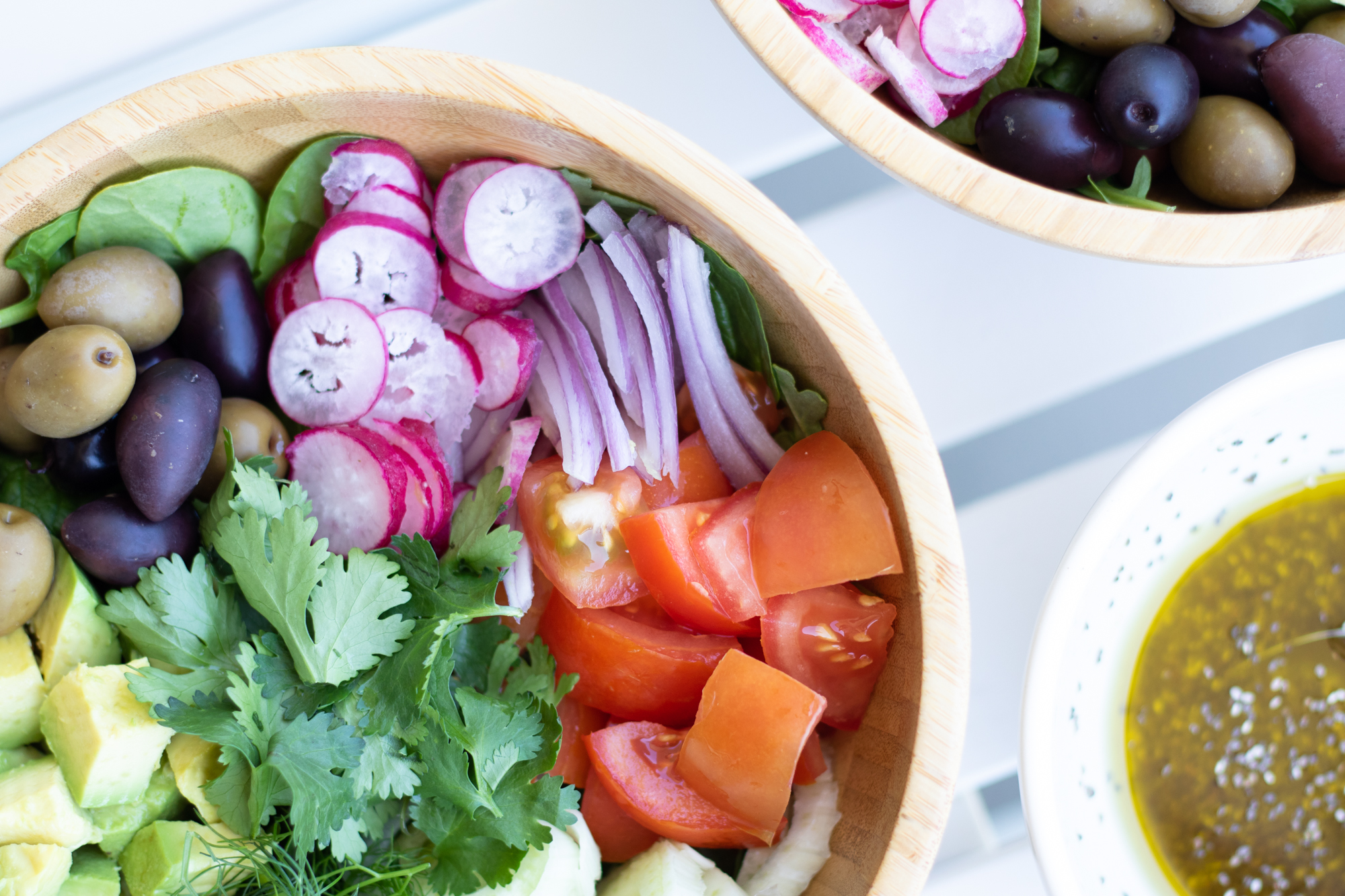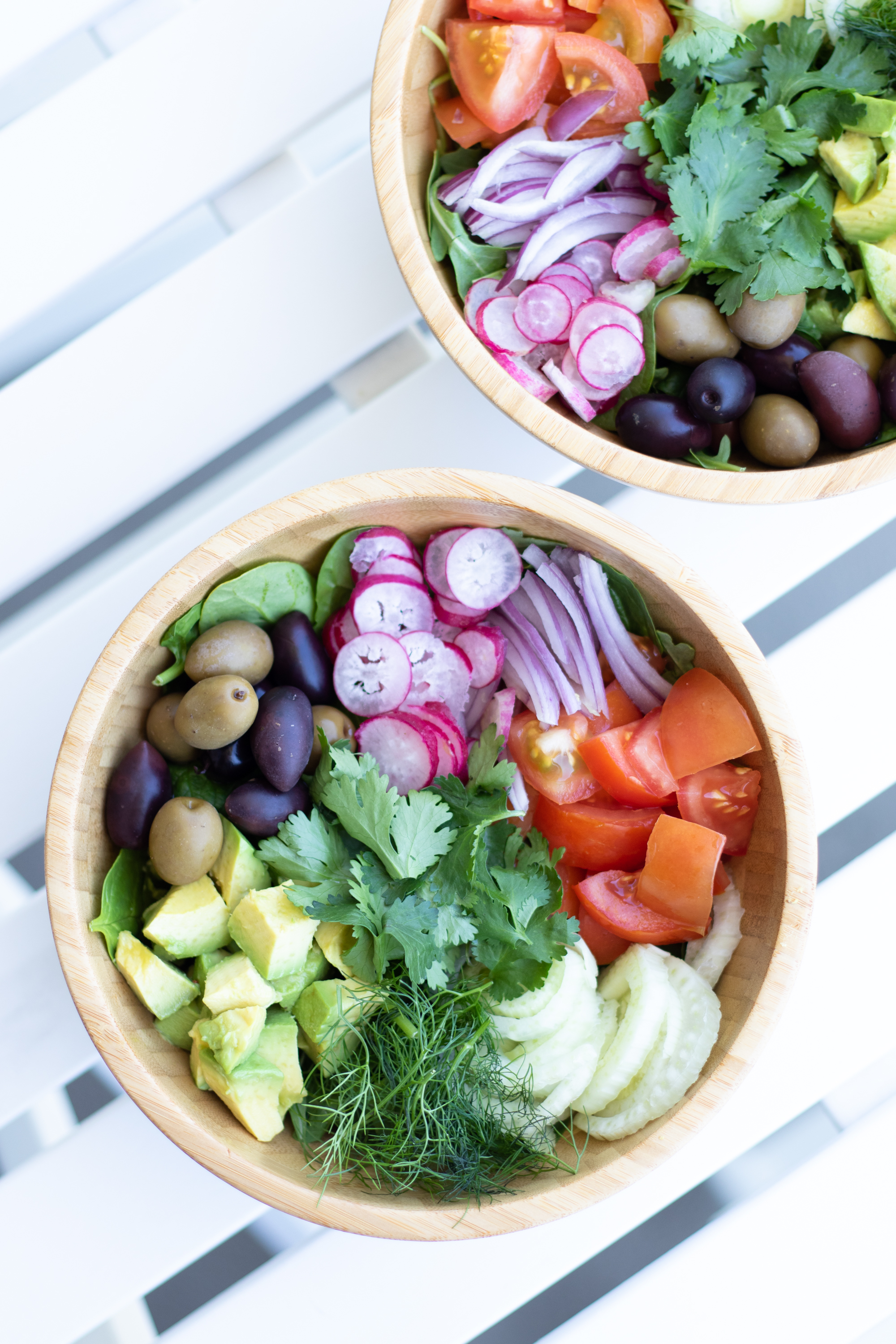 This is one of my favorite salads I've been making recently, & it's SUPER easy to make.
I always make it in these bamboo bowls from IKEA because I feel like they're the perfect size, & Arrash & I both enjoying eating in them—plus, I think they're super cute!
Here's how I make the salad:
I grab this bowl from IKEA
Add a big bed of arugula & spinach mix
& then I start adding toppings in sections
Lately, I've been adding these toppings:
Avocado
Mediterranean olives (imo, the ones without pits are easier to eat in a salad)
Radishes
Red onion
Tomatoes
Fennel (bulb, stalk & leaves)
& Fresh cilantro, YUM!
& here's the lemon chia seed dressing… IT. IS. SOOO. GOOD!!! *drooling*
Lemon chia seed dressing:
I'd say this serves about 3-4 salads.
1/4 cup extra virgin olive oil
2 tablespoons fresh lemon juice (usually 1/2-1 lemon)
2 tablespoons golden balsamic vinegar
2 teaspoons maple syrup
1 tablespoon chia seeds
salt & pepper to taste (I like to use pink himalayan salt & rainbow peppercorns)
(adapted from here)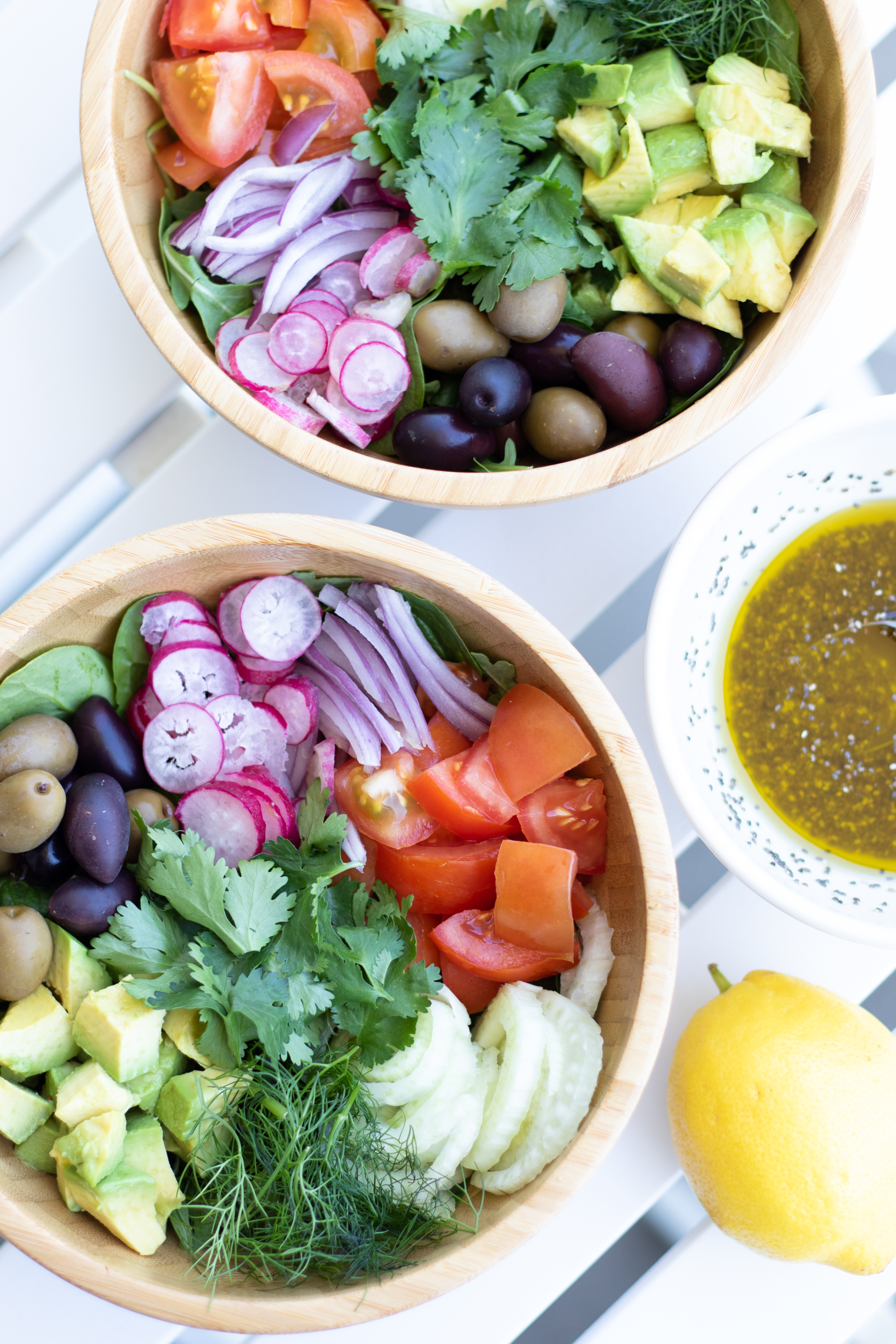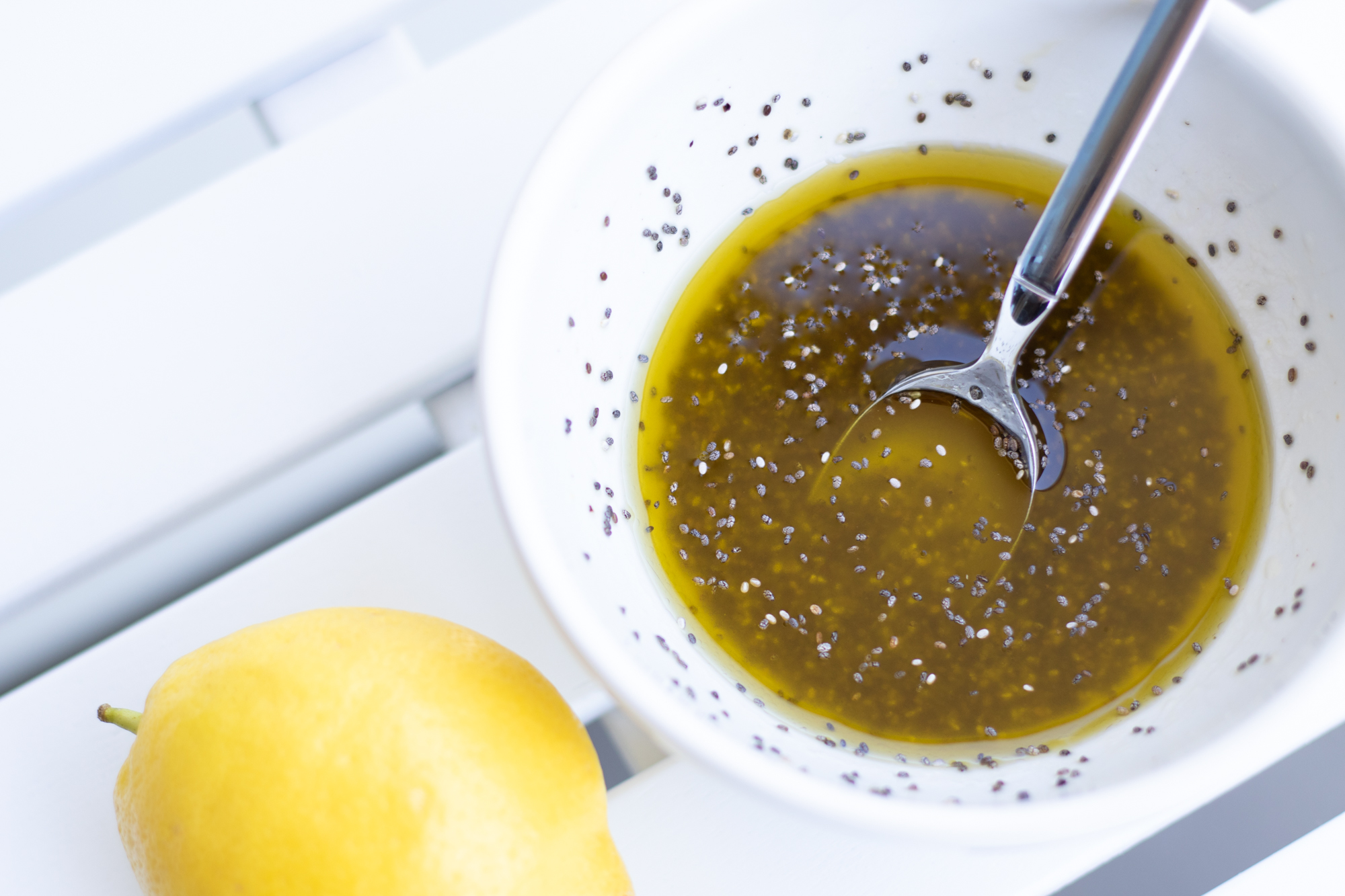 I'm OBSESSED with this salad dressing for a few reasons:
It's easy to make… it's delicious… & nutritious.
The chia seeds provide a punch of protein & fiber. YEAS!!
1 tablespoon of chia seeds provides 4g of fiber (16% DV) & 3g protein. For context, 1 hard-boiled egg provides 6g of protein.
Would you try this salad?
I think it's sooo delicious! Arrash does too : )
If you try this dressing or make your own salad bowl, take a pic & share on Insta & tag me (@joyfetti) so I can take a look—I'd love to see what you create & hear how you like it : )
<3,
Bita