A Cute, Comfy Night In
03.10.2016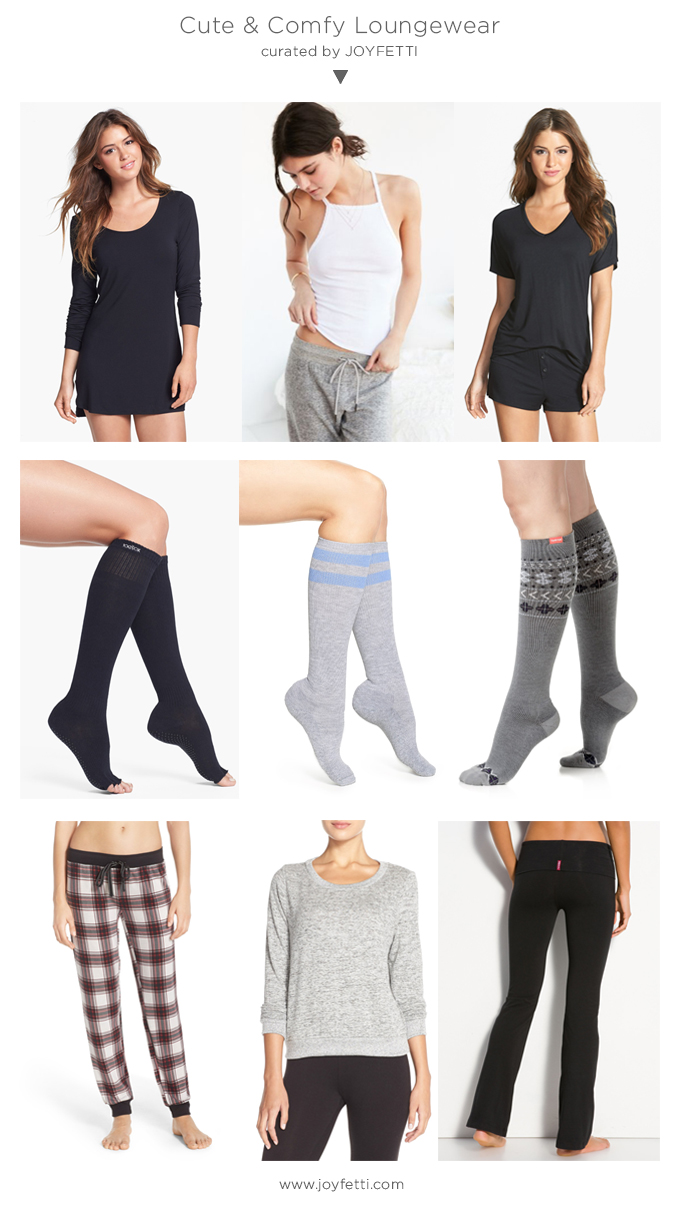 ROW 1 ⇢ Black Long Sleeve Sleep Shirt | White Cami | PJ Salvage Black Tee & Shorts | ROW 2 ⇢ ToeSox Black Scrunch Knee High Half Toe Socks | Wingman 'Courtside' Socks | Fair Isle Knee Socks | ROW 3 ⇢ PJ Salvage Jersey Pajama Pants | Grey Crewneck Sweatshirt | Hard Tail Black Roll Waist Bootleg Flare Pants
HI GUYS!!
You know when you're lounging around at your boyfriend's place, maybe watching Ray Donovan? (I have a love/hate relationship with that show right now)… & you want to look cute, but effortless...
Or you're at a cabin with a bunch of friends & you want to look semi-decent (LOL) in the morning & late at night?
These items are for those moments.
On a semi-related note (you already know this if you follow me on Twitter)—I just got these SUPER cute nude Steve Madden pumps & they're on sale, so I HAD to share! Use code "SMFREE50" for free shipping.
SWEET DREAMS! I'm off to bed! : )
XX,
Bita