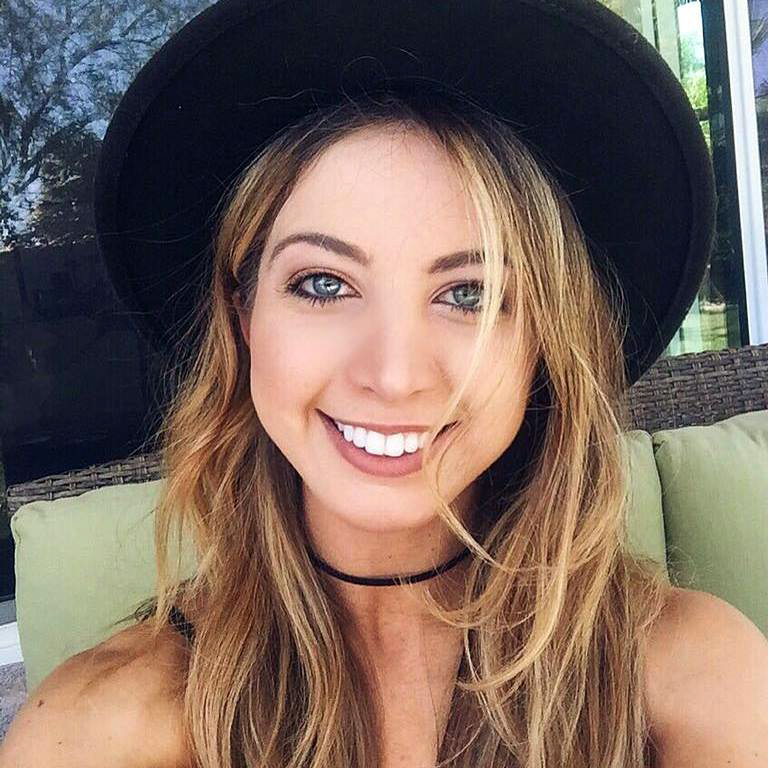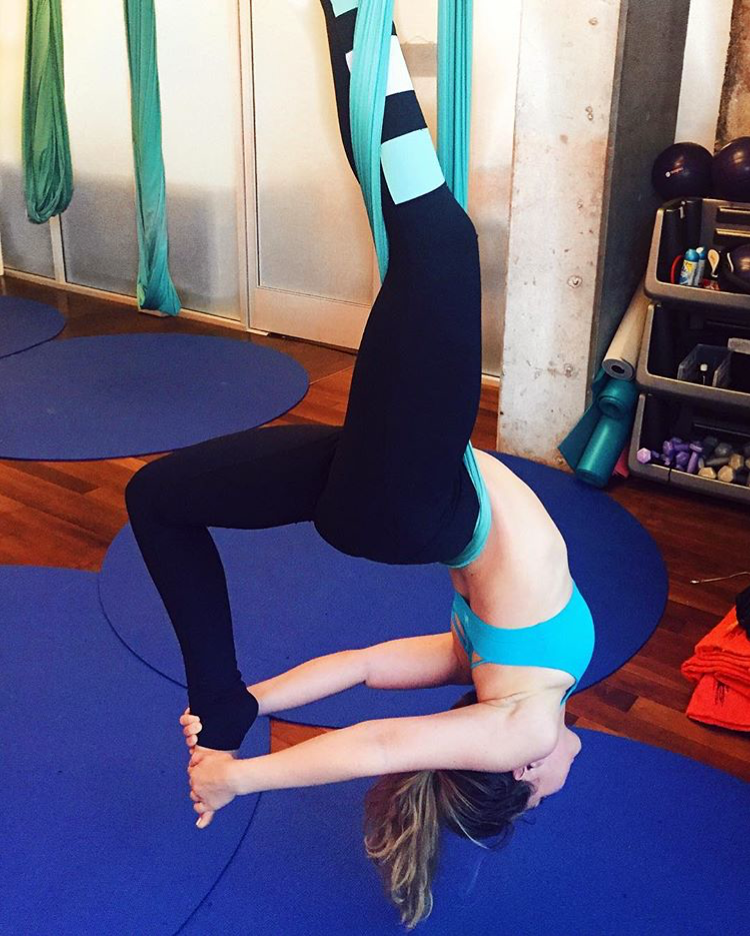 HI GUYS!!
I'm SO sorry I've been so quiet on the blog lately. It took me a few weeks to realign my priorities and declutter my life ( I'm making that a thing if it isn't already ; ) ) Even though The ONE Thing is one of my FAVORITE books, I'm really, REALLY bad at practicing "The ONE Thing". But I'm working on it. Anyways, it feels really good to be back.
This blog post, has been a long time coming…
You know when you meet someone & you instantly click?
I feel like that's what happened when I "met" Sara, the founder of Kash in on Health—an awesome health & wellness blog. Except, we didn't meet in person… We found each other on Instagram ( LOL ) So 2016, right?
For those who don't know Sara ( yet ), I want to introduce you.
She's authentic, personable, sweet, AND she's on her way to becoming a Registered Dietician. SO COOL!
I love that she's into eating well and living healthy, but also makes a point to treat herself.
SO, without further ado, here's a fun Q&A to get you acquainted:
HI SARA!! Introduce yourself:
Hiiiiii! My name is Sara Kashlan. Avocado lover + part time blogger for Kash in on Health from Orange County, California. I'm currently in graduate school to become a registered dietitian.
What advice do you have for readers who are feeling unfilled or like something's missing?
First things first—I've definitely been there. After college, I worked as a social media manager for 3 years and was literally going through a pre-quarter life crisis ( more details about that here ). Long story short, I wasn't happy or satisfied with what I was doing and I needed a change. I knew I loved nutrition but the thought of going back to school to take a bunch of science pre-requisites was terrifying. I ended up taking the leap and while it wasn't a smooth ride, it was by far the best decision I've made yet.
If you're feeling unfulfilled, I HIGHLY suggest taking some 'you' time to learn more about yourself. Travel, read a new book, try a new exercise, tap into your creative side, start a side business or blog… The possibilities are endless. With time, things will slowly start to come together.
How did you figure out that going back to school and becoming an RD was the right move for you?
I'm a big believer in doing what you love. You're going to be working for the rest of your life, so why not do something that makes you happy? I personally knew that if I continued in the career I was in, nothing was really going to change and I would remain unfulfilled. With that being said, I've always loved health & wellness and after going to a yoga retreat in Tulum, Mexico, I realized I wanted to make a career out of it. Took me a while to figure it out, but hey, better late than never! The first step I took was getting Plant Based Certified from Cornel University. After that, I realized I wanted to dig deeper into nutrition so I decided the grad school RD route was the way to go. I also started my health blog, Kash in on Health, as a way to share my passion for health with the internet world.
What's your life like now that you've taken this leap?
It's prettyyy busy but I wouldn't want to have it any other way. I'm currently doing rotations in Los Angeles where I shadow dietitians in different fields & that's been super fascinating! I also work part time as a nutrition consultant and do blogging on the side for fun : )
You've tried several lifestyle "diets"… Raw, vegan, vegetarian, low carb / high fat, you name it… What's your take on all of them?
Honestly, diets don't work. I had to experiment and try them for myself to really figure that out. Overall, it's hard to stick with them and you end up depriving yourself from one thing and compensating it for something else. Trying a variety of fad diets made me realize that eating healthy is a way of life. It's important to eat a variety of healthy carbs, fats, and proteins. & It's okay to treat yourself every once in a while. We're all human & it's better to enjoy yourself and move on rather than stress over it. I'm really into psychology and mindful eating so I'm a big believer in the mind / body connection. For example, if you beat yourself up over eating something that's considered not "healthy", I truly believe it slows down your metabolism. Instead, enjoy that treat and continue with your healthy lifestyle.
How would you explain your "diet" currently?
I really don't like to label myself but if I had to I'd probably say I follow a mostly plant-based diet. For me, that means the majority of my diet consists of fruits & vegetables, with some eggs and fish. I eat chicken & meat occasionally.
What's your #1 tip for living a healthy & active lifestyle long-term?
Start your mornings with a big glass of water. Every. Single. Day. Ideally warm water ( bonus if you add lemon to it! ) It totally sets the tone for the entire day and clears your mind first thing in the morning. So many of us mistake thirst for hunger so make sure to drink plenty of water throughout the day! It's incredible for your skin, too!
What motivates you to eat healthy & stay active?
For me, health & fitness make me happy. You know how some people get hangry? Well, I literally get like that when I feel myself slacking off in my meals or workouts.
What's one of the most surprising or interesting things you learned while in your program?
Hmmmm. That's a tough one.  A lot of my clients are mind blown when I tell them that one teaspoon of salt is the limit for sodium intake in a day, which is about 2300mg. A teaspoon of salt seems like nothing, but it really goes a long way! Plus it can make you bloated and isn't so great for the abs!
Where should readers go if they want to find credible information about nutrition online? What resources do you recommend?
NutritionFacts.org is a good one!!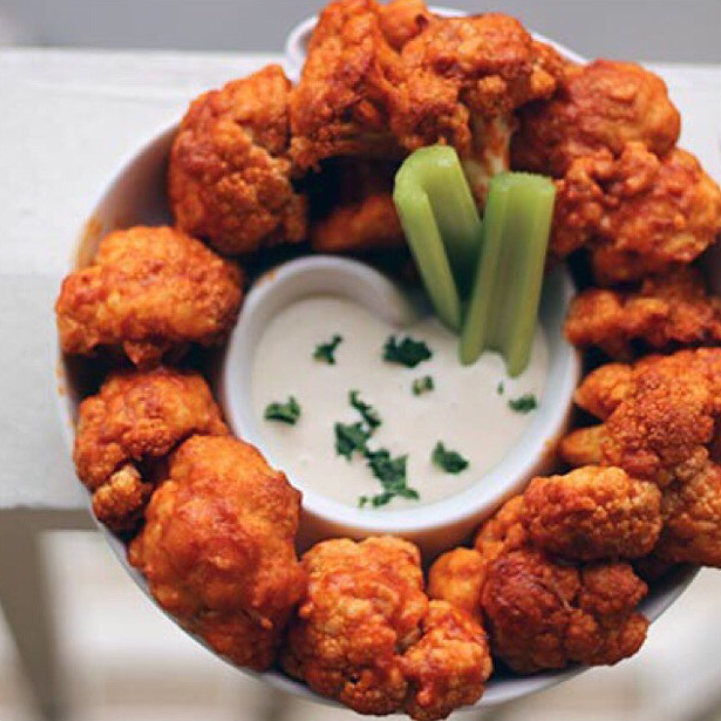 What's your favorite plant-based ( vegan? ) recipe? We have to know! ; )
Another tough question! I loveeee me some cauliflower buffalo wings with some Majestic Garlic Spread ( the spread is raw / vegan and can be purchased at Whole Foods ). THE BEST! Now I'm hungry…
 Favorite ( healthy ) snack?
Celery or apples with peanut butter… Hands down. 
Cocktail of choice?
I'm really not much of a drinker but I do love me some sparkling water with lemon! 
Guilty pleasure? ( mine's chocolate! HA! ) 
Oh boy. I have a big sweet tooth which is why I love to bake my own healthy desserts. But if I had to choose one guilty pleasure it would have to be chocolate chip cookies. The soft, gooey, chocolate chips melt-in-your-mouth kind. Mmmm…
What do your mornings usually look like?
Right now I wake up between 5:30 and 6 a.m., drink 1-2 BIG glasses of water, my peppermint tea and then eat breakfast. After that I check my emails and head to work.
What's your weekly workout schedule?
My schedule is kind of all over the place right now so I don't really have a set routine ( in the process of fixing that though! ) Lately, I've been working out in the afternoons. In terms of specific workouts, I like to change it up between circuit training, pilates, spin, stairs and yoga. When I don't have time to take a class I love going outside and doing stairs or sprints. Ideally, I try to workout 5 days a week. On the weekends I love hiking.
What's your must-have beauty item?
Tinted sunscreen / moisturizer for sureeee. Can't live without it!
Favorite natural beauty product?
Right now I'm loving my ice face roller, haha! Does that count as a beauty product? It's so refreshing and totally relaxes me! My skin looks so much brighter after ice rolling and makeup goes on better as well!
Favorite quote?
"The grass isn't greener on the other side, it's green where you water it." I really, truly, 100% believe this.
What's your favorite book? Or a book you read recently & LOVED?
The last book I read and loved was The Life Changing Magic of Tidying Up. The biggest lesson I got from it was to live a more simple life with less stuff / clutter. Another book I love is The 4 Hour Work Week. I haven't had much time to read lately so I've been listening to a ton of podcasts instead!
Favorite podcasts?
The Art of Charm, #AskGaryVee Show, and TSC Ask Him & Her are my current faves!
Anything else you'd like to share with the JOYFETTI family? : ) 
I think that's about it! Thanks so much for having me! If anyone has any specific questions, feel free to email me at sara@kashinonhealth.com.
+ Want more? Follow Sara on Instagram & check out her blog, Kash in on Health! 
<3,
Bita
Shop this post: